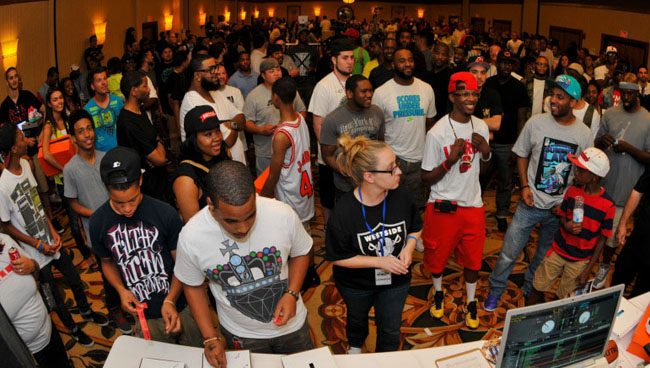 words // Zac Dubasik
Last week we took a closer look at some of the essentials you need to know if you are interested in opening your own sneaker boutique. But opening your own boutique isn't the only way fans of sneakers want to take their love to the next level. Throwing a sneaker show is another popular option.
And similar to opening a boutique, there's a lot more that goes into throwing a show than you may realize. Sure, you can throw something together and hope for the best, and maybe even have a few people show up, but you might not have many of those same people come back for the next one.

To help us better understand what all throwing such an event encompasses, we talked to Cleveland's Got Sole's Kevin Kramer. I can tell you from personal experience that Cleveland's Got Sole is one of, if not the most, well-organized and well-planned events I've ever attended. And that probably has a lot to do with the quality of displays and vendors the show always brings out. On top of that, it not only gives back to the sneaker community, but also to charity, by donating the entire proceeds of each event to a chosen cause.
Ahead of their upcoming 4th event, to be held June 22nd at the Cleveland Cavaliers' Quicken Loans Arena, Kevin shared 10 tips with us that he feels are essential to a successful show. Check out his advice, and let us know in the comments if you've ever considered throwing an event. What are some of the positive and negative experiences you've had at events in the past?
1. Dedication:
Planning a sneaker event takes dedication and commitment. Most people think you throw some tables in a VFW hall and people just show up. If you want to have a reputable event it will take much more than that.
2. Networking:
This is probably the most important aspect of planning a sneaker event. If you don't have a vast network of people to work with it will be difficult to get started, but not impossible. I have seen some smaller events grow into much larger events just from growing their network.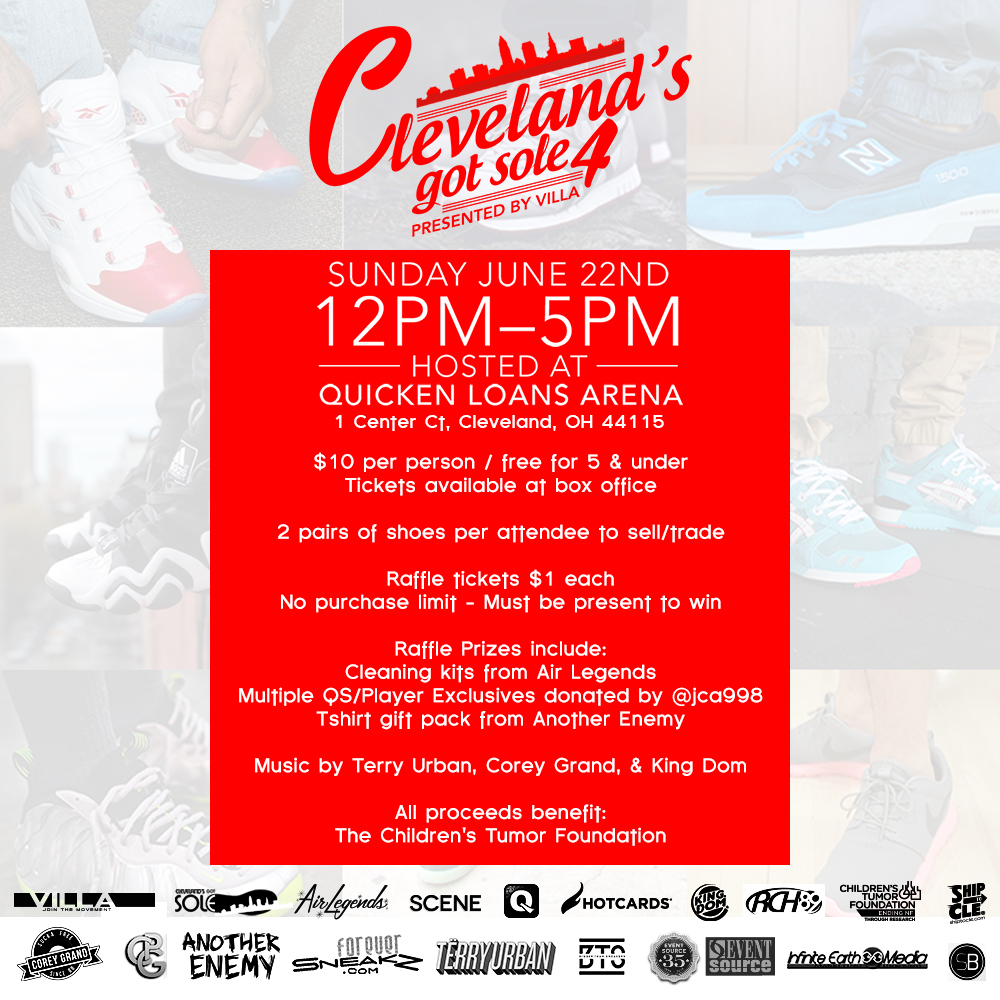 3. Date/Venue:
These two things are very important and should be the very first thing you decide on before announcing anything. Picking a date that doesn't conflict with anything can be very difficult. Make sure you are aware of when other sneaker events are taking place so you do not step on anyone's toes. Also, having a great venue is always a necessity. Starting off small and getting bigger every year is the best plan.
4. Sponsorship:
Getting a great sponsor is always a must. Prepare to sell yourself and your event to any possible sponsor that might come along. Have a standard sponsorship letter with different levels of sponsorship available for them to look at.
5. Charity:
I have always done this for what the sneaker culture used to be like and what it should still be like. That is why we have always donated all the proceeds to charity. It's amazing the people that reach out to be a part of the event and are willing to help out.
6. Vendors/Displays:
Getting people to display or be vendors is always interesting. I try to have a 50/50 amount of displays versus vendors. Getting reputable collectors to bring out expensive collections to display usually happens when you are friends with those people. That is where the networking comes in. Sometimes it just comes down to selling what your event is about to possible display/vendors.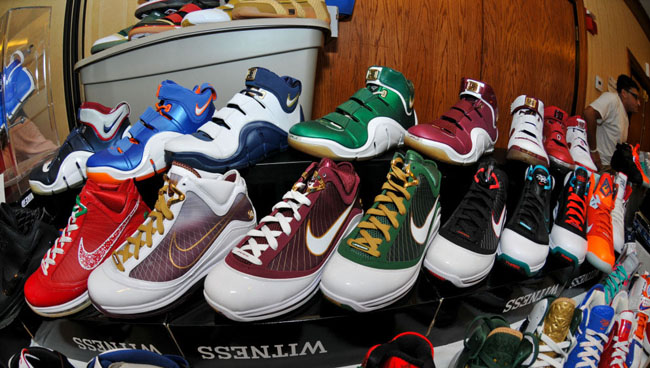 7. DJ's/MC:
Having a DJ is essential for your sneaker event. Having a great DJ is even more essential. And an MC is a great way for you to promote the sponsors that have supported you by having the them talk about the sponsors during the event. Plus, if you have a great MC they can help pump up the crowd for the raffles (see below), which means more tickets will be sold.
8. Raffles:
Having items to raffle off is important because it pulls people to your event. In my case, it's extremely important, because we use that raffle ticket money for the donation to our charity. Having some flashy items to raffle is always a plus.
9. Organization:
I love when I hear about how organized Cleveland's Got Sole is. It's something I strive to make happen every year we do the show. Being a collector and knowing what it takes to set up personally, I want people to be comfortable when having a table at CGS. It's not easy work, and when things are not organized it can make for a very unpleasant experience. This is where the planning for the event many months in advance pays off.
10. Entertain:
Let people know what your city is all about! Invite them into town a couple days early and have some stuff planned to do. Whether it's going to great local food spots, hitting a local sports game, checking out some local sneaker spots, or chilling in someone's backyard having some drinks and just talking, it really comes down to entertaining the people that come to your event. Those are the things they will take with them, tell other people about, and will remember the next time you are planning your event.