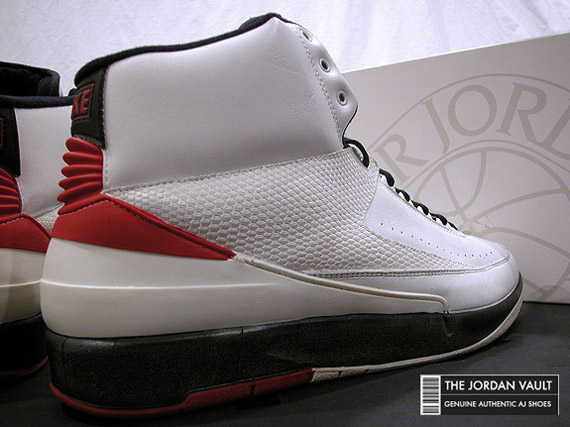 words // Luis Sanchez
Earlier this spring, the Jordan Brand turned heads with the unveiling of the Jordan Shine.
Geared for off-court use, the Jordan Shine is an AJ I-inspired high end shoe utilizing some of the most premium leathers we've ever seen on a Jordan. Classic Air Jordan models have long been style items, worn off-court by countless fashionable names and celebrities. Prior to the Jordan Shine, the brand has never introduced anything in the high-end category, utilizing the highest of quality materials available.
Nearly 30 years ago though, Nike changed the game with the introduction of the Air Jordan II. The first of its kind when it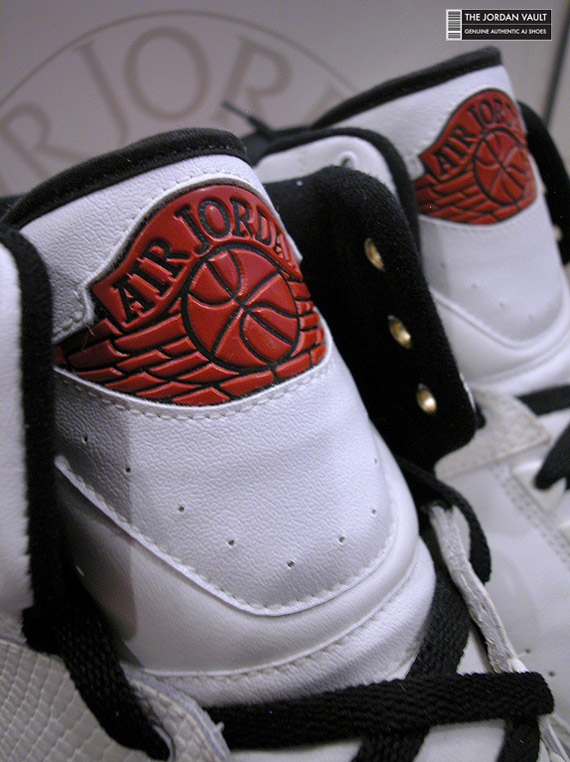 comes to basketball shoes and just athletic shoes as a whole, the Air Jordan II was constructed in Italy with the finest of Italian leathers. Looking back, the arrival of the Jordan II can be seen as the breakthrough point for athletic sneakers to be seen as fashionable items that aren't just meant to be worn on-court.
Although the Jordan Shine might be a great start for the Jordan Brand in the world of high fashion footwear, a true Italian made retro of the Air Jordan II would definitely be a huge hit and a far more ideal route to take.
An Italian leather Air Jordan II would definitely be quite pricey to manufacture, but the Jordan Shine is still set to retail at $400. So high costs wouldn't be a total roadblock, considering a non-original Air Jordan model is set to top the Jordan Brand's single-shoe retail price mark. Air Jordan fans would definitely be willing to shell out $400, if the trade off is a true retro of the original Italian made Air Jordan II.
Most importantly though, when you consider how fashionable and appealing the Air Jordan II is off-court, it provides more of an organic and unforced approach for the brand into the world of high-end footwear. Jordan Brand would still be staying true to the roots of their brand with a true retro of the II, while the Italian leathers utilized would put the shoes right up there with some of the most loved high end models on the market.
In the end though, the goal isn't to discredit the upcoming Jordan Shine. The Shine is still a perfectly executed idea, utilizing the premium materials we've all longed for on a Jordan shoe. But if the Jordan Brand is looking to continue raising the bar while staying true to their roots, a re-release of the Italian-made Air Jordan II is the perfect route to take.
What's your take? Is the Jordan Shine a worthy introduction for the brand into the realm of high-end footwear? Or would you prefer a more traditional approach, with a high quality Air Jordan retro such as the Italian-made Air Jordan II?