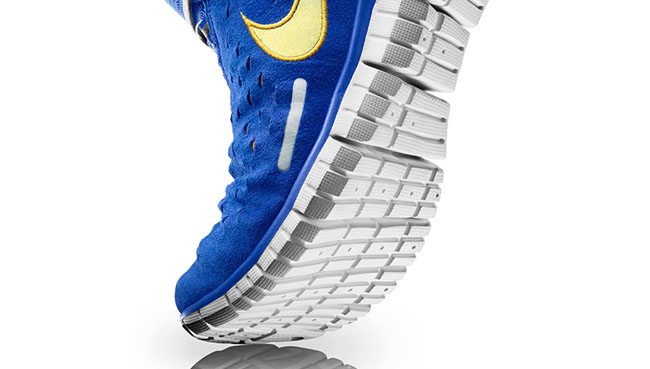 words // Nick Schonberger
March 26, 1987. You know the date. If you didn't this time last week, you certainly do now. March 26, 1987 is the day the original Air Max, the brainchild of Tinker Hatfield and Mark Parker, hit the shelves. You know the story. You know how the visible air unit was inspired by the architecture of Centre Georges Pompidou. And, you know how the shoe itself spawned one of the great legacies in sneakers.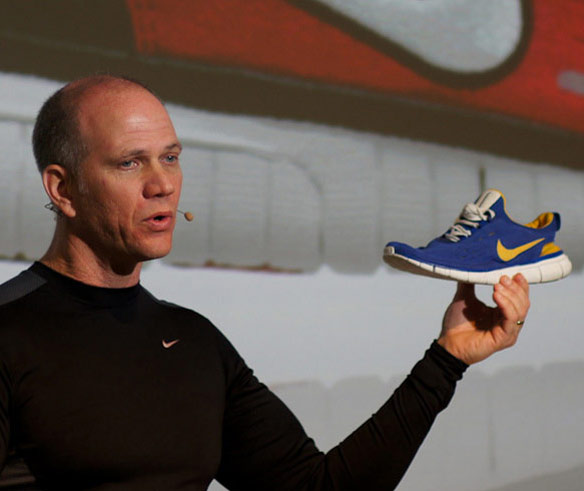 Ten years ago, Tinker Hatfield's brother Tobie birthed his own legacy—Nike Free. Mimicking bare foot running, the design owes a debt of gratitude to Stanford track coach Vin Lananna. A proponent of bare foot training, Lananna's insight pushed Tobie's interest in biomechanics, and rather than simply designing a second Presto (Tobie's game-changer with t-shirt-style sizing) he launched a whole new platform.
Once strictly about running on air, Nike's exploration of natural motion has not only changed the aesthetic of the industry at large, but has also challenged Swoosh enthusiasts to consider their allegiance. Are you Air or are you Free?
The influence of Nike Free across categories is undeniable. Recently, the idea of natural motion has trickled into the tooling of shoes as diverse as the Nike Tiempo '94 and the Nike Zoom HyperRev. Roshe fans will find it manifested in new tooling. And of course, 2014's crop of Free Runners also proposes to revolutionize the entire proposition of a flexible ride.
In sneakers, the question of influence is tricky. Jordan leaping from the free throw line in '88, Michael Johnson sprinting in gold spikes, and even Kemba Walker making an unlikely run in the Jordan 6-17-23 are moments that sway opinion. The Air Max line, unquestionably, has cultural cache. Rappers, rude boys, and everyone in between has sported a pair with jeans or a tracksuit. A quarter century history allows for legend. It also allows for fable.
The Nike Free hasn't even hit preteen. Yet, the design ethos has challenged (and at times) defeated prevailing ideology.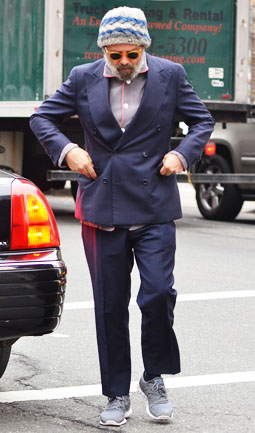 Need an example? Consider this. The Nike Run Free 2 is wholly responsible for convincing the #menswear mob to ditch the hard bottoms heritage had them holding onto so dearly. Look through street style from early-2010s fashion weeks, all those dudes dressed to the nines though their suits were finished with Frees. The moment was transformative, opening a wholly new subculture to sneakers and asserting the glorious simplicity of running design in one swift swoop.
No athlete. No dunk. No sprint.
The Nike Free took hold of public imagination by inspiring engagement in sport. To wear Free is to express a self-confidence in comfort and to profess "I too, am an athlete." The Free is a gym shoe that transcends the gym. It is a shoe that never divorces itself from its functional roots, and hasn't required big collaborations or celebratory campaigns to gain traction.
Tobie, in transforming Nike's approach to running, is the Hatfield who has most influenced how we wear shoes. We don't need to fly. We aspire to move.
Let this sink in: Free is the Air of our generation.