words // Zac Dubasik
As great as products that have come out of Nike over the years have been, you'd be kidding yourself if you didn't admit that marketing has also played a huge role in the company's ongoing success. From product marketing, like visible technology, to more traditional advertisement campaigns, the air of promotion has been integral components of what made Nike, Nike.
Along with their advertising firm, Wieden+Kennedy, Nike created legendary campaigns like Spike Lee's Air Jordan-endorsing Mars Blackmon, Lil Penny and Bo Knows. There were also lesser-known, yet equally brilliant spots, like the Fun Police and Phone Numbers print campaigns.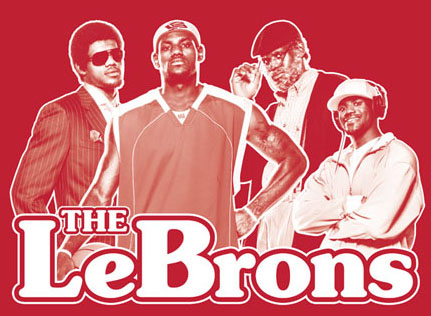 Early in his career, Nike launched multiple campaigns around LeBron, including the Chamber of Fear, and, of course, "The LeBrons." But then something changed. And outside of the short-lived, Puppets campaign, in tandem with Kobe Bryant, the themed ads have largely disappeared.
This can be attributed to a few different factors, and as the times are changing, so is marketing. With more and more print publications calling it quits, it's only natural that an increased emphasis would be placed on digital ads. And at one point, it appeared that Nike, along with Wieden+Kennedy, would pick up right where they left off, with their first viral hit, showcasing Kobe Bryant leaping over an Aston Martin in a pair of Hyperdunks.
Since then, we've still seen fairly standard digital ad campaigns, and they haven't had the impact that that first viral hit had. These days, you're far more likely to see product seeded in hopes of a social media post, than the creativity we once came to expect.
There's no denying the power of social media, as well as its cost effectiveness. A celebrity can instantly show off an upcoming release, directly to potentially millions of their followers – the vast majority of which likely fall into the product's target audience – all for the cost of a pair of shoes and shipping. But while that reach is massive, it doesn't tell much of a story or leave much of a legacy.
Today's sneakers seem to be missing a piece that made those classics so classic. These days, the best-known and most entertaining campaigns featuring basketball players are for soft drinks, insurance and automobiles – not sneakers.
The on-court moments may be there, but the legacy is missing a piece. It wasn't just that the Air Jordan was a great shoe, or just Michael Jordan having legendary moments on the court. It was both of those things, in conjunction with ads, (which, in some cases, realistically may have been more memorable than what happened on the court) that helped make these legacies larger than life. And as good as the best of today's players are, and as innovative as design language and themes have been, they just don't seem as grand.