words // Zack Schlemmer
Last month we presented our list of the ten best Nike Running shoes that still have not been retroed, and this month we're back with our favorite Nike models from the hardwood that still need some retro love, as well. Even though the list of classic basketball silhouettes that the Swoosh has already re-released is quite long, there are surprisingly still plenty of other amazing models that have not yet returned—enough that it was still hard to narrow it down to only the following ten. Check out our candidates for the most eligible model that Nike Sportswear should pull from the basketball archives, and share your thoughts on which Nike Basketball shoe you would still most like to see return.
10. Air Up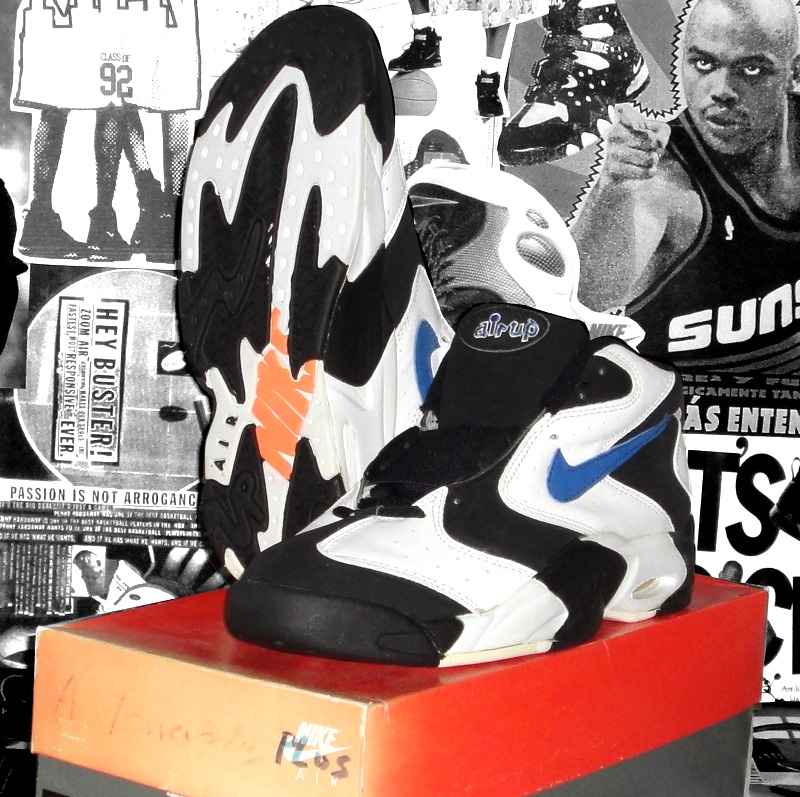 Image via Mis Zapas

The synthetic leather Vac-Tech version of the Air Up dubbed the 'Air Up 2014' that released earlier this year left many fans of the classic model very disappointed. The "modernized" version with its shiny, seamless appearance just didn't cut it for those that had been waiting all those years in anticipation for the beloved shoe worn by Penny Hardaway and Scottie Pippen to return. It was such a disappointment, in fact, that of all the hundreds of other Nike Basketball classics that could have made this list, we still feel that the Air Up in its original construction is worthy of a spot, despite the fact that it kind of already returned.
9. Air Hawk Flight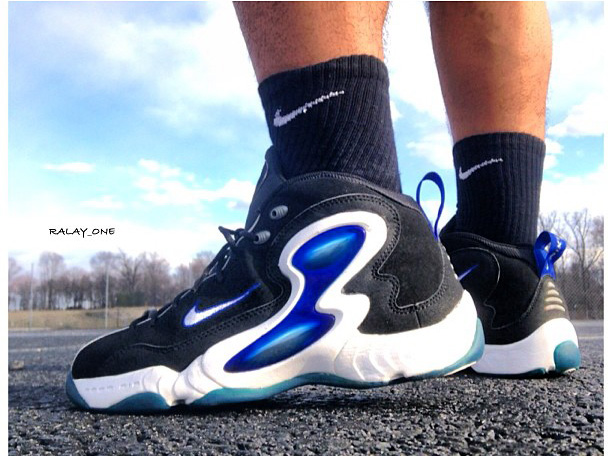 Nike Basketball had one of their strongest years ever in 1997 with models like the Air Foamposite One, Air Pippen I, Air Bakin' and Zoom Flight Five—all of which have already returned in multiple OG and new colorways. But another classic from '97 is still missing a retro. Gary Payton's unofficial signature model, with its smooth design and eye-catching "liquid metal" support shank, definitely deserves some love.
8. Air Swoopes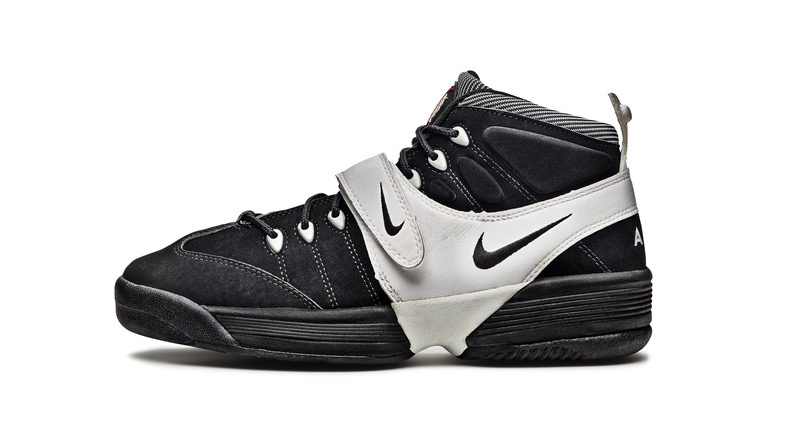 The Air Swoopes from 1996 was the first Nike Basketball signature shoe for a woman, and still one of the coolest of all lady's hoops models. Sheryl Swoopes had a number of incredible designs that are worthy contenders for this list, but we decided to go with the model that started it all. We don't think Nike would have any trouble selling the Air Swoopes in men's or women's sizing if it ever returned.
7. Air Force STS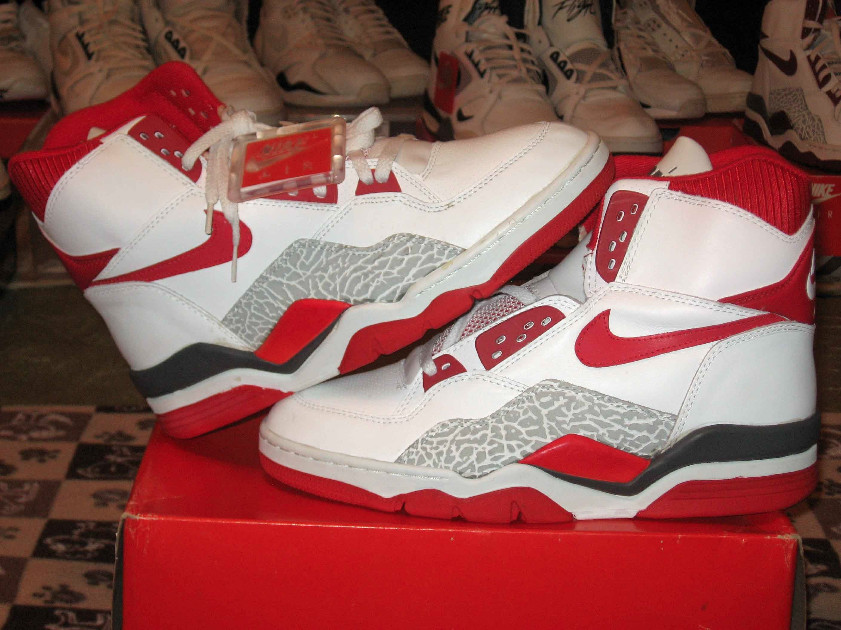 Image via Arkamix
The big and bad Air Force STS from 1989 was one of the models that David Robinson wore early in his career, along with any number of other big men in the sport. How has this awesome shoe, complete with elephant print paneling, not already returned?
6. Air Raid II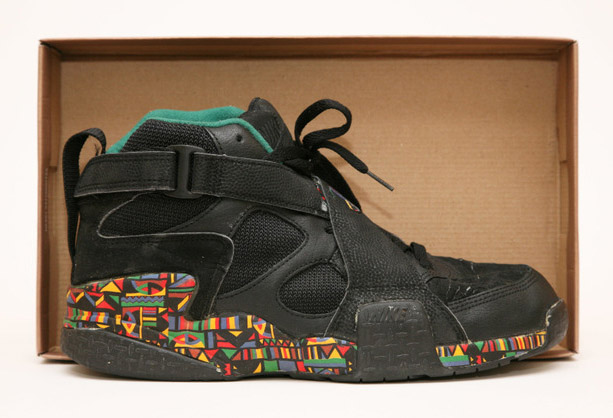 Image via Sneakerpedia
The original Air Raid has retroed numerous times, including a release just weeks ago. But where's the love for the Air Raid II? We gotta have the "Peace" edition make a comeback.
5. Air MZ3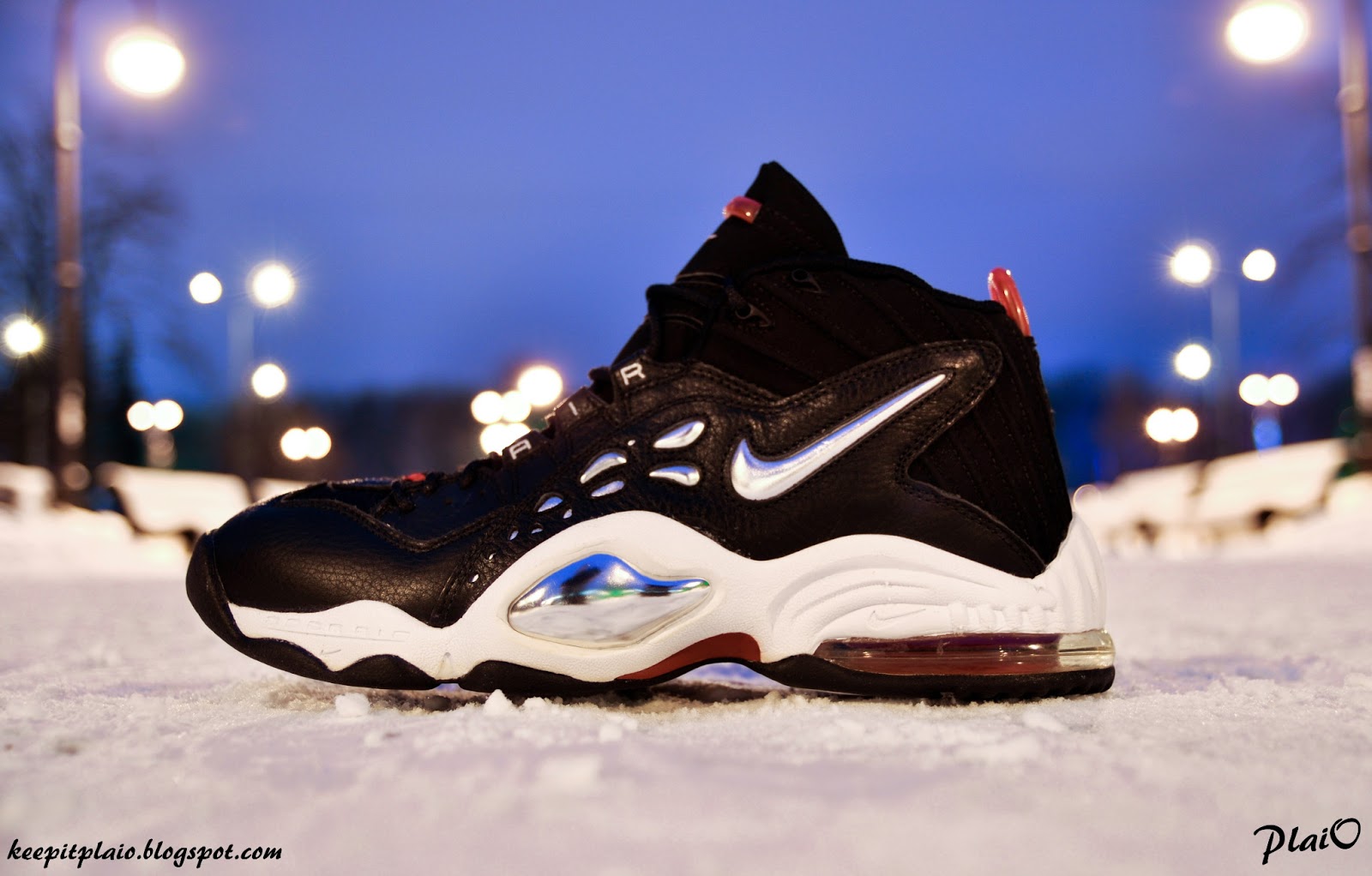 The Air MZ3 from 1998 has somehow become almost forgotten, despite its unique and awesome look. This shoe has the two most important elements of a model that would be a success as a retro: visible technology and eye-catching design. So what's the hold up, Nike?
4. Air NDESTRUKT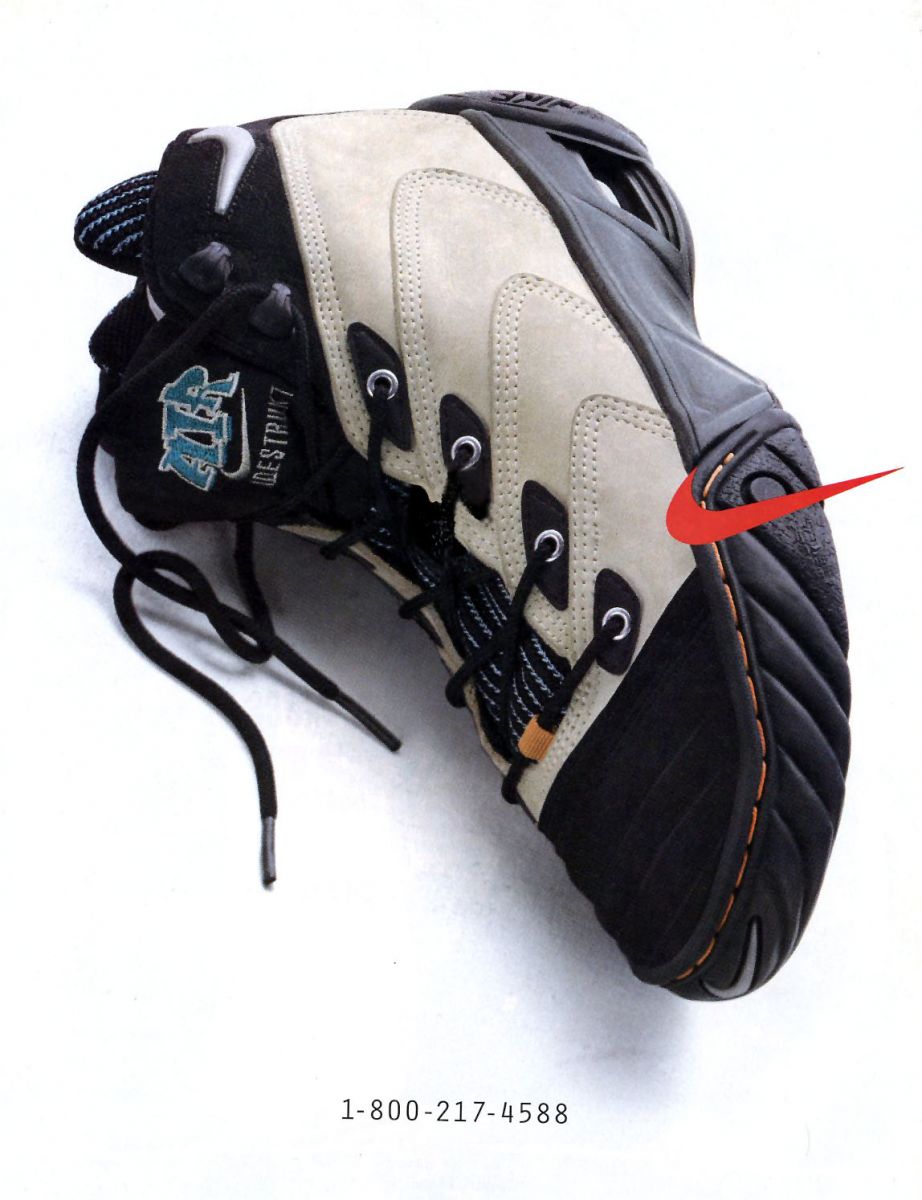 The Air NDESTRUKT from 1995, the first model of the ultra-durable NDESTRUKT line of indoor/outdoor sneakers, is a bit of an oddball, but also beyond cool. We'll admit this cult classic model probably wouldn't do incredibly well at retail if it ever returned, but we couldn't help ourselves from selfishly including it in this most wanted retros wish list.
3. Air Unlimited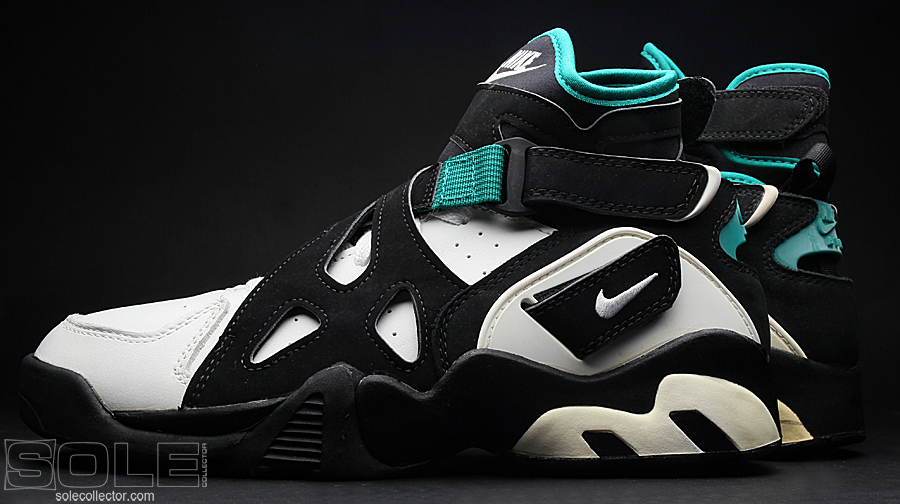 Now that the Air Command Force will finally be making a comeback later this year, another model associated with David Robinson, the strap-happy Air Unlimited from 1994, will now be topping many collectors' most wanted retro list.
2. Air Shake NDESTRUKT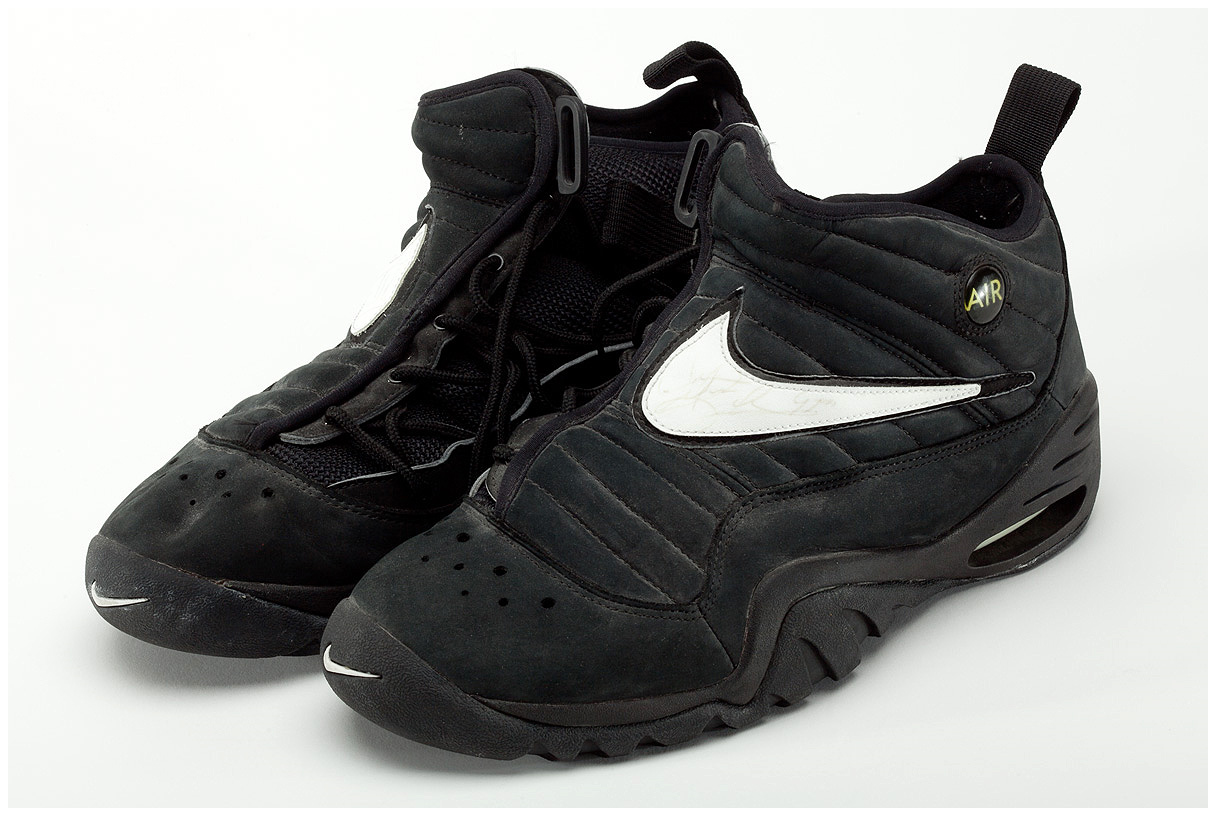 The Air Shake Evolve that released a couple years ago wasn't bad, but we still need a bringback of the original. The black/white pair worn by Dennis Rodman in the 1996 NBA Playoffs is one of the hardest sneakers ever.
1. Air Flight '89 High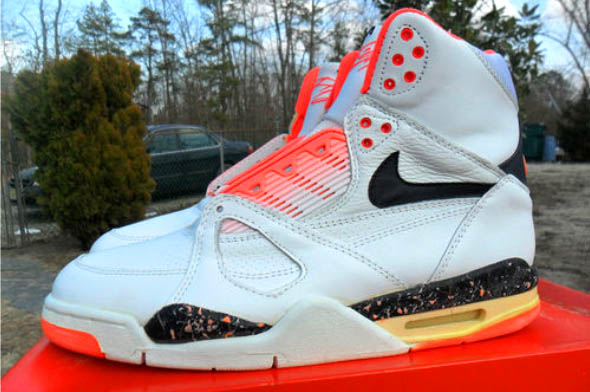 If there could be only one more basketball shoe that Nike ever retros, our vote would have to go to the Air Flight '89 High. Of course you know the Flight '89 Mid, but its super high top brother is equally (if not even more) cool. It's almost a crime against the sneaker world that the amazing 'Infrared' colorway shown above has never returned. Bring 'em back!