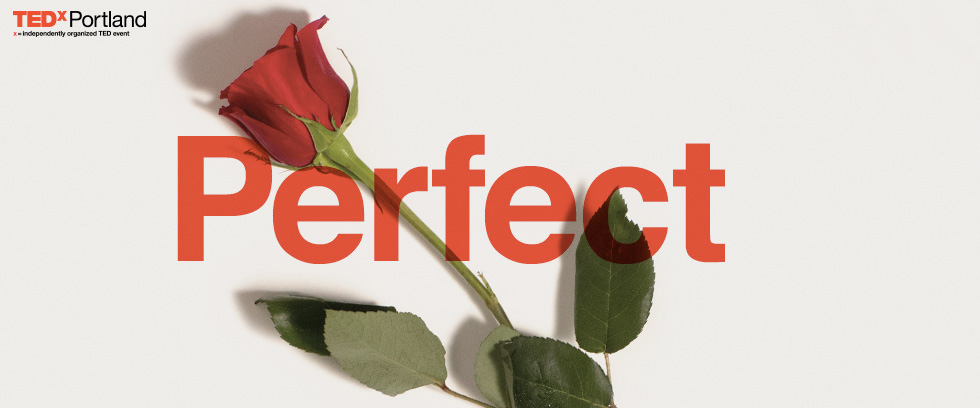 words // Nick DePaula
This weekend, the Portland chapter of TEDx Talks will be hosting its latest series of inspirational speeches from the creative and design industry's finest leaders. With past speakers including the likes of Tinker Hatfield, John Jay, Brian Grant and many others, this year's guests include former Jordan Design Director and Pensole Academy founder D'Wayne Edwards, musician and sneaker collector Macklemore and several others.
To celebrate the 2014 TEDx show's "PERFECT" theme, the TEDx team has partnered with Nike on a collaboration atop what many consider to be the perfect shoe of the industry's most iconic signature series, the Air Jordan 1.
via TEDxPDX:
TEDxPortland is proud to present the #TEDxPDX Air Jordan 1—to us, the "Perfect" shoe.
The TEDxPortland Air Jordan 1 is part of the PERFECT TEDxPortland art exhibition and auction. This year's art show and auction will benefit the TEDxPortland scholarship fund to allow 200 individuals to attend the April 12th event with a complimentary ticket.
Limited to 230 pairs, with each individually numbered, there are two ways to get this limited edition Air Jordan 1.
Starting today, visit http://tedxportland.com/artshow to place a bid on two pairs (one Men's, one Women's) as well as a limited edition TEDxPortland Nike backpack.
TEDxPortland will also be giving away 23 pairs total at the #TEDxPDX event in Portland on April 12. Tickets to the event available here: http://tedxportland.strangertickets.com/. A full lineup of speakers are on tap, but there is also a strong sneakerhead component with Pensole Academy's D'Wayne Edwards slated to speak as well as renowned sneakerhead Macklemore.
Check out the TEDxPDX Air Jordan 1 below in two colorways, and bid now on eBay for a shot at your "PERFECT" Air Jordan 1, with proceeds helping to fund access to Saturday's event for 200 inviduals. Auction winners will be able to choose their size.