words // Brandon Richard
One person who didn't completely strike out on Supreme Foamposites today is Los Angeles Lakers guard Nick Young.
Fresh off dropping 40 points in the 'Wheat' Nike Air Zoom Generation, Swaggy P has already lined up his shoes for tomorrow night's game against the Dallas Mavericks — black Supreme Foams. And if there's ever been a shoe that was made for Nick Young to wear on the court, it's probably this one.
Will Swaggy stay true to his word and lace these up for a game? We'll see tomorrow night when the Mavs take on the Lakers at Staples Center.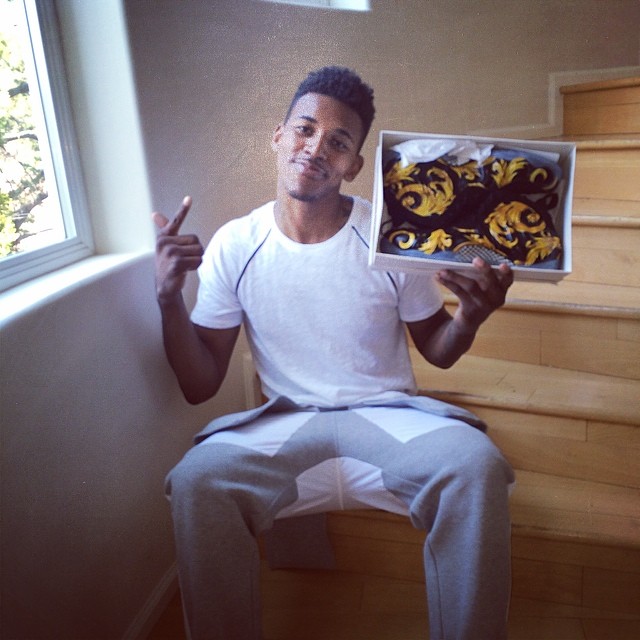 via @swaggyp1