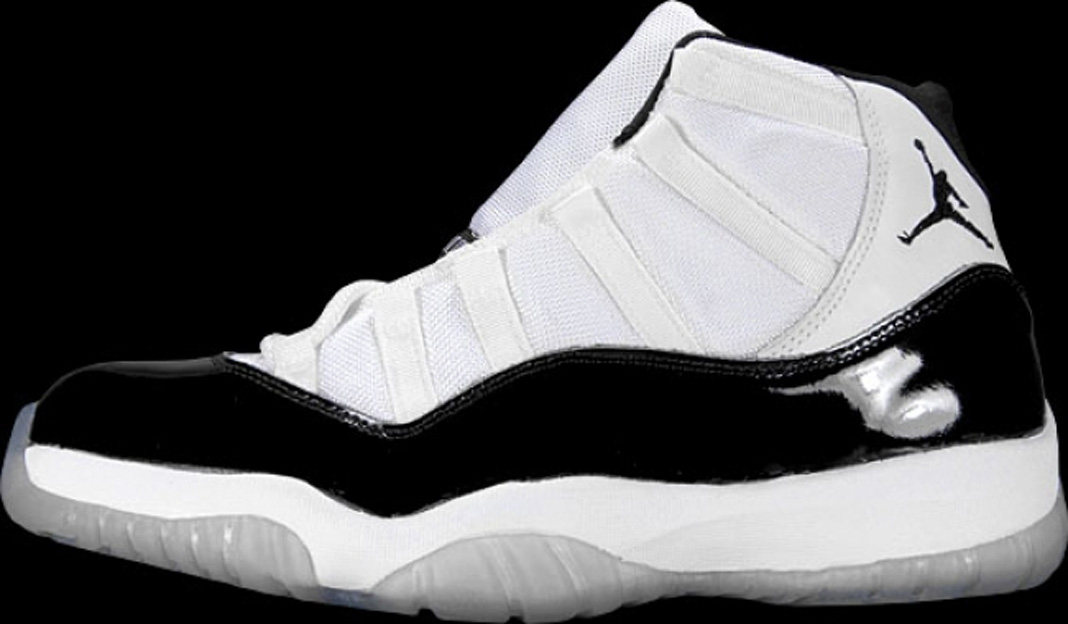 words // Steve Jaconetta
Much like Luis, I too share the same passion for the "Concord" Air Jordan XI. It is without a doubt my favorite sneaker of all time and, here is the reason why.
Growing up, I was a huge basketball fan. I rooted for the Chicago Bulls and followed Michael Jordan's career as he was my favorite player, of course. Sneakers weren't a big thing to me until I got a little older, which was when I was in fifth grade. I remember the day perfectly.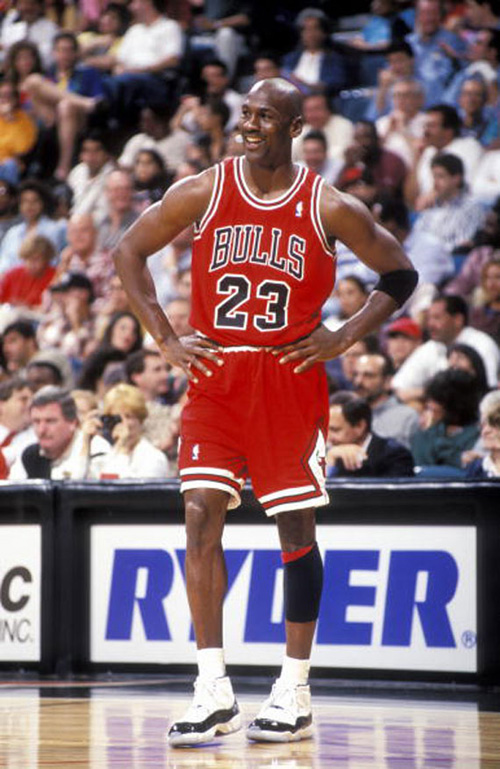 I was sitting at home one night watching a Bulls game and I noticed MJ's feet, for the first time. He was wearing the new Air Jordan's, and they were shiny.
Seeing those white, black and dark concord Air Jordan XI's on MJ's feet had me hooked and, I wanted a pair instantly. I knew this was not going to happen as my sneaker budget consisted of $60 at that time. But, that didn't stop me from begging my parents for them. I told them to take all my presents and/or gifts for the whole year in exchange for a pair of Air Jordan's. Unfortunately, that deal didn't work in my favor as we just simply couldn't afford it at the time. So instead, I was wearing the Frank Thomas endorsed, Reebok Pre-Season.
The next day, I couldn't wait to talk to all my friends at school, about these sneakers. So at lunch, I began talking to everything about them and, looking back at it now, they probably started blocking me out after a while. One friend however was noticeably quiet except to say that he didn't like them. He always had Jordan's, even got the "Jumpman" logo shaved into his head a few times so, it was a surprise to hear him say that. All too soon because just a few days later, he came into school wearing the "Columbia's" as they had just released.
Now, he said he got them because his parents offered and he preferred all white sneakers to ones with any color on them. But I still think that either he secretly liked them or, just got them because I couldn't. Either way, I was totally jealous, even if they weren't in the colorway I really wanted. It was that day I swore to him and anyone else who might've been around that if the "Concord" Air Jordan XI were to ever come back out in the future, I would get them and, that I did.
Fast forward to the year 2000, I was all about sneakers. I had now owned my first pair of Air Jordan's (X's) and, bought my first pair as well (XIII's) by this time. Retro's were still new but, word on the internet was that the Air Jordan XI was set to return. Confirmed sources were saying, an end-of-the-year release was set and, the first pair to drop would be the now infamous, "Concord's." That's all I needed to hear. I began to save up everything I could to ensure I would have a shot at a pair.
The official release date was October 25th and I had the date circled on the calendar. About two weeks before they were set to drop, I began making my rounds to all the shoe stores in the area I could get my parents to drive me to, asking if they were getting them in. During my venture, I stopped at one store and couldn't believe my eyes, the "Concord's" were there, displayed in their main window, in all their glory. I couldn't get out of the car quick enough. I rushed into the store and to my disbelief, they were already selling them! I quickly asked for my size, paid the $120 and ran out of the store, shoes in hand.
When I got home, I still couldn't believe that I finally owned the shoe that started my passion for sneakers. But one pair wasn't enough. I would go on to buy multiple pairs on release date as well as pick up every other colorway released, men's and women's. I even wore the "DMP" to my wedding in 2010 (which you can see under the "Focus Street" section of Sole Collector issue 37). Mainly due to the blue soles because most of the pairs from 2000 were starting to yellow somehow and, I needed to rock an icy pair down the aisle.
To this day, I can say I own every released Air Jordan XI. From OG's to the most recent retro release and, plan to pick up all the 2014 releases including the black snakeskin colorway that dropped today. Not only that, I have begun to get baby sizes for my 2 month old son. I started that in 2009 when the "Space Jam's" returned and haven't missed a colorway. Yeah, I started early, but I want my son to have them when he gets old enough to wear them and hopefully shave the same love for them as I do.
But, no matter what, after all the re-releases, all the new colorways that continue to drop, nothing will ever compare or beat out the "Concord's" for that number one spot. If I could only wear one shoe for the rest of my life, I would have no problem rocking XI's till the day I die, and you can quote me on that. So, while I couldn't get them originally, I am still grateful that Tinker Hatfield created this amazing shoe, that Michael Jordan wore it on-court for my eyes to see and Jordan Brand retroing them so I could finally acquire my grail.
I don't know if I would've ever been into sneakers as much as I am today, if it wasn't for the "Concord" Air Jordan XI.