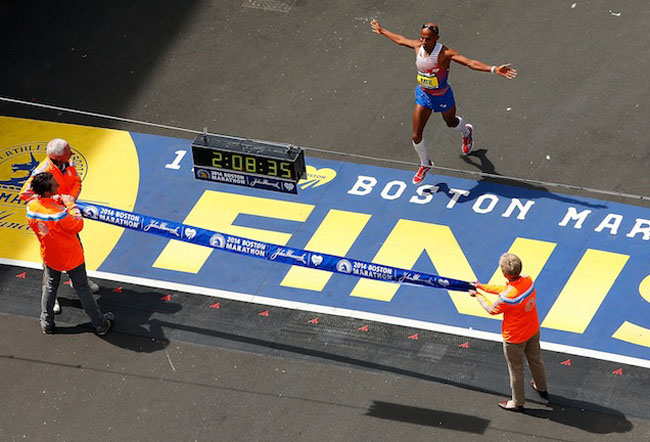 words // Zac Dubasik
Whether or not you own a pair, you're probably familliar with the brand Skechers. While they may be best known for piggybacking off any current footwear trend, whether it be toning or natural motion, you might not know that they also sponsor elite-level athletes.
How elite? Well, for example, Meb Keflezighi, winner of the 2014 Boston Marathon, and the first American to win in three decades.
But how did the same brand that produces a line of sneakers with a "relaxed fit" end up on the feet of this year's winner of one of the most prestigious races in the world? Keflezighi's post-race press conference shed some insight. "So many things have gone wrong in my life," he explained, "like a pelvic stress fracture. Or getting dropped by Nike."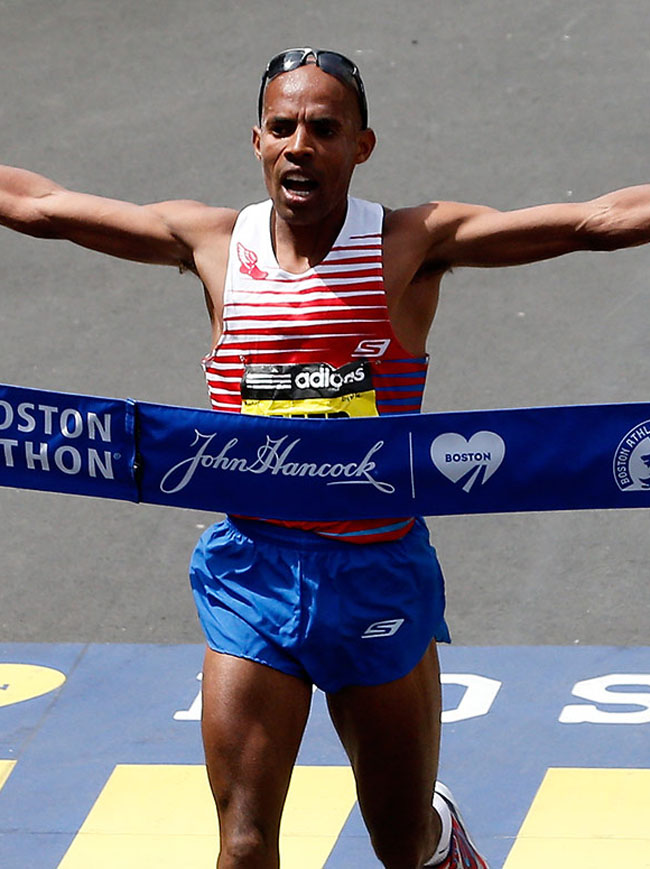 Keflezighi was once sponsored by Nike, who holds a 40% marketshare of the $6.7 billion performance running business. And while that may pale in comparrison to the stranglehold they have in the basketball category, it still gives them a tremendous amount of power when it comes to sponsorships. So after failing to come to an agreement with Nike in 2011, Keflezighi found himself without a sponsor.
The running world is much different than basketball, where athletes have guaranteed team contracts. Runners often rely on their sponsorship paychecks and bonuses for placing higher and running faster. But according to a Fittish article, the downside is that there are also "reductions clauses" to worry about.
A Nike athlete who wished to remain anonymous, for reasons you can probably guess, shared some details: a salary cut of 20% for not finishing in the top five in the U.S. by the end of the year, and an additional 25% if not in the top 10.
And this is exactly what's allowed a company like Skechers to be competitive. While not even a player in the world of professional running, their business in other categories is large enough to have the cash to take a chance on an athlete that's been neglected by the bigger brands, like Keflezighi.
Under Armour took a similar chance and ended up on the feet of the race's seventh place finisher, and second American, Nick Arciniaga. Arciniaga had been sponsored for years by adidas, but after failing to come to an agreement earlier this year, was without a sponsor until less than 48 hours before the race. He'll now have a home through the 2016 Olympic trials with UA.
Time will tell what kind of dividends these sponsorships pay for Skechers and Under Armour, but for now, they've at least got bragging rights. And when when Keflezighi said "If it wasn't for [my sponsors], I wouldn't be on this podium," he sure wasn't thanking Nike.
via Fittish