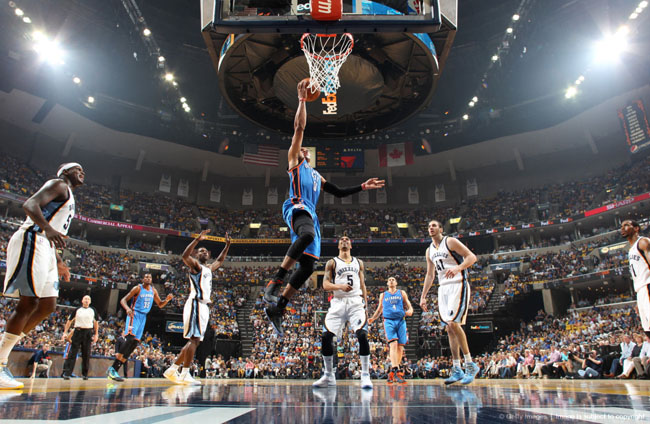 words // Zac Dubasik
In last night's overtime loss to the Memphis Grizzlies, Russell Westbrook began the game in a pair of Air Jordan XX9s, which we saw launch just last week. This wasn't a surprise, considering he is the face of the ad campaign we've been seeing since the end of the regular season.
In the second half of the game however, Russ switched into the shoe he's been seen in most of the season, the Air Jordan XX8 SE. While this was only one game, and much too early to make any judgements, it does recall LeBron's on-again, off-again relationship with his 11th signature shoe.
Let us know your thoughts about this switch. Do you think it was an isolated incident? Or do you think we'll see Russ back in the XX8 SE for Game 4 on Saturday?