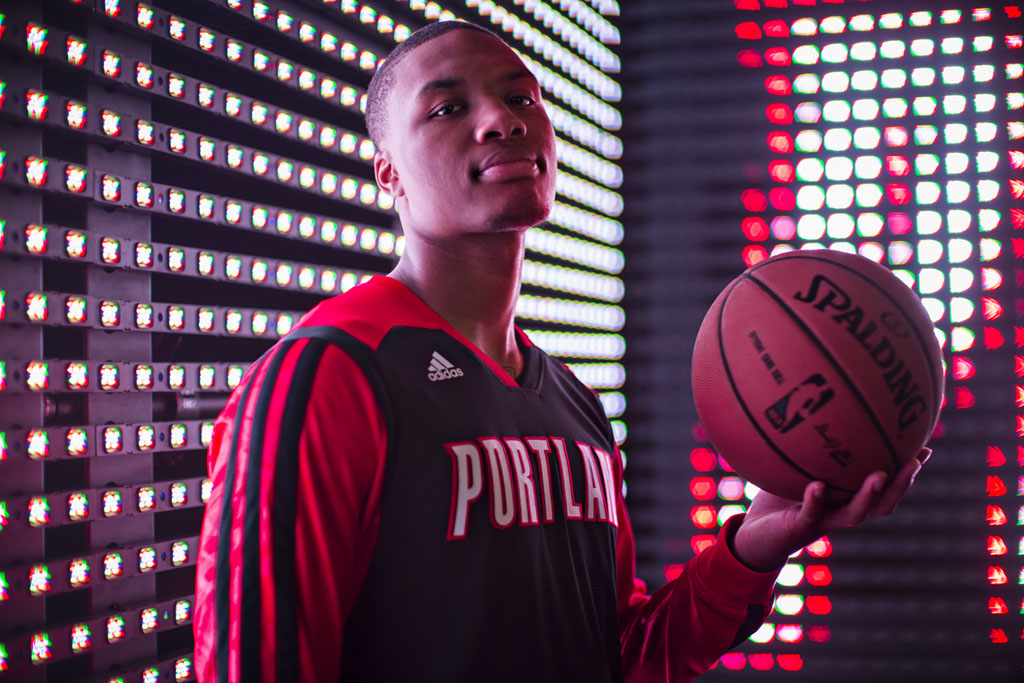 words // Brandon Richard
With his current deal set to expire at the end of the season, it appears that Damian Lillard will soon re-up with adidas Basketball.
According to a report from CSNNW's Chris Haynes, Lillard and adidas are close to finalizing a new multi-year agreement.
"We're close," Lillard told CSNNW.com on Tuesday. "Nothing final yet. I'm excited."
Along with his agent Aaron Goodwin, Lillard was spotted meeting with adidas officials in downtown Los Angeles yesterday. Adidas had a 30-day window to exclusively negotiate a new deal with Lillard by April 1, but it appears that both sides are closing in on an agreement.
Lillard had the option of opting out of his rookie adidas contract after this season due to meeting certain performance incentives. This season, he made NBA history by becoming the first player to compete in five All-Star Weekend events, including his first ever All-Star Game.
Last month, adidas launched a special Lillard colorway of the Crazy 1. Whether or not signature footwear is being discussed in the new deal is unknown at the moment.
Share your thoughts on Lillard possibly sticking with the 3-Stripes and keep it locked for updates on this developing news.
UPDATE:
via Press Release
Today, adidas announced a long-term partnership extension with NBA All-Star point guard Damian Lillard of the Portland Trail Blazers. The young star will continue to be an integral part of adidas Basketball's marketing campaigns, product launches and global initiatives moving forward.
"adidas has been great to me over my first two seasons," said Lillard. "I've had the opportunity to wear a lot of great product, help design special versions of shoes, be a part of TV commercials and travel the world with the brand. I'm excited for what the future holds for me and adidas."
Lillard's dedication to basketball brought immediate success in his young NBA career, including being named the unanimous Kia NBA Rookie of the Year. This season, Lillard took another step forward, earning a spot on the Western Conference NBA All-Star team where he also became the first player to complete in all five events at All-Star weekend. Lillard's improvement has led to team success, as the Trail Blazers have clinched a playoff spot in the tough Western Conference for the first time in three seasons.
"Damian has proven to be not only an amazing basketball player, but a great partner, member of the community and someone who creates excitement for our products," said Chris Grancio, adidas head of global basketball sports marketing. "His leadership and commitment to success on the court and his ability to interact and relate to fans through social media and the community make him the perfect fit to be one of the cornerstones of the adidas brand."
After being overlooked by large collegiate programs coming out of high school in Oakland, Calif., Lillard attended Weber State University where he excelled for three seasons. Lillard quickly raised his draft status in 2012 where he was selected by the Portland Trail Blazers with the sixth overall pick. Lillard is currently averaging 21 points, six assists and four rebounds per game for the Trail Blazers.