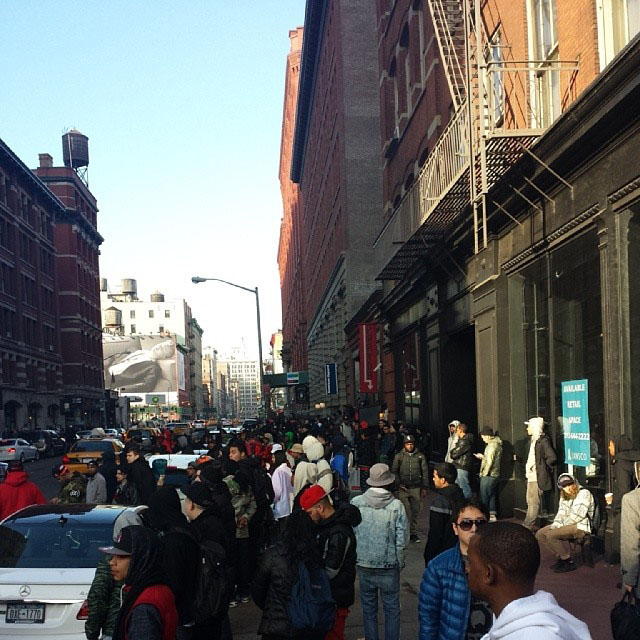 words // Brandon Richard
You know all that talk about Foamposites being dead? They pretty much are, but that isn't drowning out the buzz surrounding the Supreme collaboration.
Tomorrow marks the pack's long-awaited launch, and as you may have suspected, the lineup at Supreme NYC is just a little out of control. In fact, it wouldn't be accurate to call this an actual lineup — it's more like hordes of hopefuls just standing around. FOR BLOCKS. And there are helicopters!
The crazy thing is if you're not near the store, you're probably aware of the fact that you have little to no shot at picking up a pair. Few groups of people have more resolve than sneakerheads, though.
Check out some of the scenery from the Supreme NYC campout, courtesy of Instagram's @angryblak.