words // Nick DePaula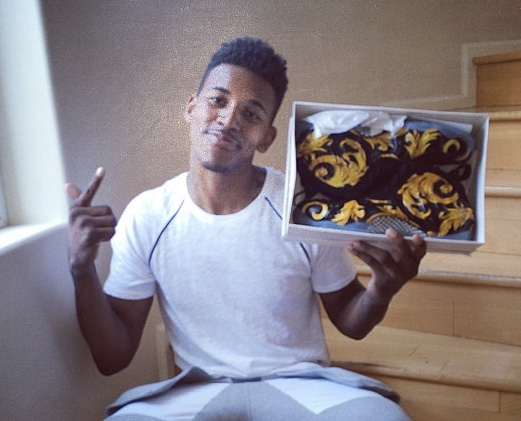 In all fairness, it would've been totally believable if these were released as a Swaggy P-themed sneaker.
With a very Versace-inspired print atop the iconic Foamposite One, Supreme's most recent collaboration to celebrate the skate company's 20th anniversary (I know...still makes no sense when you really think about it) has been every bit as hyped and debated as everyone anticipated since launching this past Thursday.
In one of the most unshocking developments of the season, not only did Lakers spark plug Nick Young recently pick up a pair of the shoes currently reselling for around $750, but he also broke them out on-court in this afternoon's nationally televised ABC game.
Check out photos of Swaggy P in action below, and let us know your thoughts on the latest graphic-laden Foamposite to release.