words // Luis Sanchez
For most kids my age, growing up you were most likely introduced to the world of flashy footwear with whatever was on Michael Jordan's feet at the time. Looking back to what seemed like a meaningless moment back in the day, turned out to be as important as it gets.
The first time I ever remember seeing an Air Jordan on Michael's feet not only introduced me to the world I'd eventually make a living in, but also introduced me to what would become my favorite Air Jordan in the Air Jordan XI 'Concord.' I'll admit, its a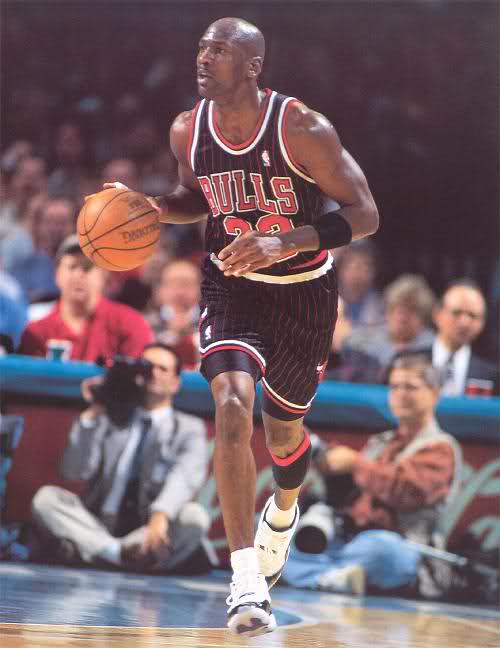 pretty tough question to answer when you ask me what my favorite Air Jordan is. I could easily go with an Air Jordan III or Air Jordan VI, or even something from the later years, such as the Air Jordan XVII.
I can't quite remember the exact moment I first saw the 'Concord' Air Jordan XI, but I do remember seeing Michael rock them on court and on countless feet out on the streets. I also remember how much the shoes caught my attention and appealed to me, they were like no pair of shoes I'd seen before. For the first time, shoes were not just shoes to me. These were something special and I knew I had to have them.
And believe it or not, I don't currently own any 'Concords.' The only time I ever actually owned a pair was back in like 2007 or so, and it was the highly coveted 2000 retro. I couldn't believe I actually had a shot at a pair at the time, and ended up blowing a whole $350 on a deadstock pair. Not long after, the midsole began to separate after just a few casual wears. I ended up selling them for way less than I paid, and the Concord XIs continued to elude me.
The fact that I still haven't really owned a pair, and can't quite have them, has a lot to do with the Concords being an all-time favorite of mine.
Most importantly though, if it wasn't for the Concords, I might not have ever developed an eye for sneakers. There's a great chance this might not have ever become my hobby, and I definitely wouldn't be working for Sole Collector. Following the arrival of the XI, I always had to check for what was on Michael's feet, and the rest of the league's biggest stars whenever they hit the court for a big game. Within the same year of their arrival or so, I ended up getting a pair of Jason Kidd's now classic Zoom Flight V, and the ever so popular Air More Uptempo worn by Scottie Pippen. Two shoes I give a lot of credit to for where I am today.
Looking back, the Concords are a shoe I don't even have to own to appreciate and value. I'll definitely be picking up a pair of the lows releasing next month, but its the original style that I owe all the credit in the world to. It might seem pretty cliche to call an Air Jordan XI my favorite, but I definitely wouldn't be where I am today without Tinker's amazing creation in the Air Jordan XI.