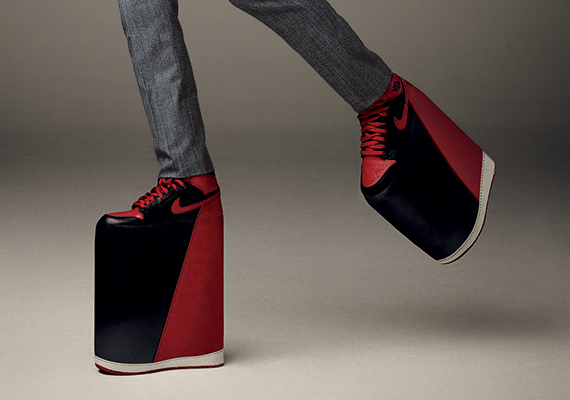 words // Zac Dubasik
If asked to name the first thing that comes to mind when you think of Kevin Hart, chances are that "funny" would be the first word that most fans would think of. But "short" may be a close second.
In their recent "15 Funniest Comedians in America" feature, GQ poked fun at Hart's 5'2" stature by showcasing him in a pair of Air Jordan 1s with a "special" feature: an extra foot-and-a-half in height.
While it's unclear if these are an actual custom-built shoe, or done via PhotoShop, it's a funny shot of one of the funniest people alive today.