words // Nick DePaula
As someone who didn't actually have any Air Jordans growing up, I also didn't grow up with any particular connection to the numbered models Michael wore on-court. They all seemed so far out of reach, and I was too busy rooting for my own hometown star 2-guard -- Mitch Richmond -- that I just never quite had a deep connection to the game shoes that later re-emerged with a sense of nostalgia.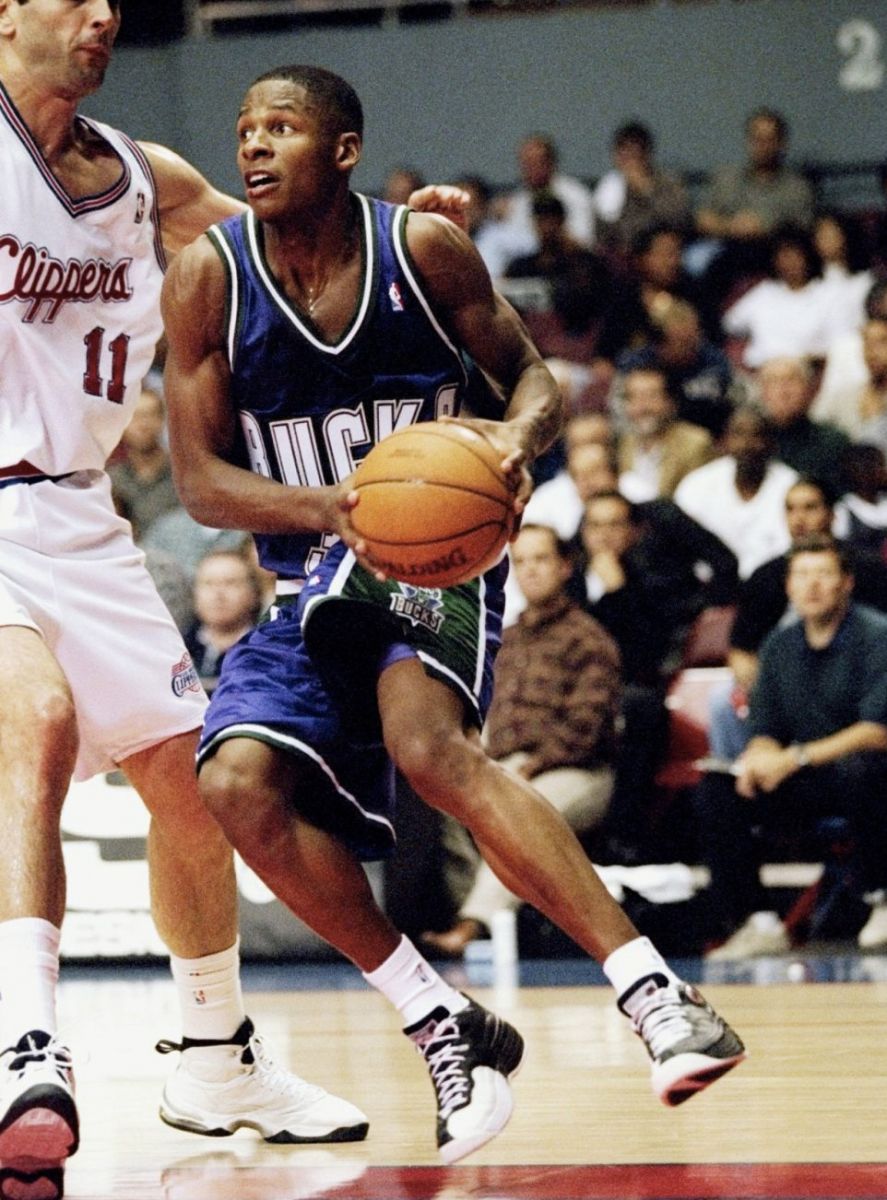 For some reason, that all changed for me when Jordan became more than one shoe -- it became its own damn brand. As this mythical thing called Jordan Brand, which was remarkable at the time considering Michael was still playing, it was both the Jumpman Pro and Team One that caught my attention.
One of my favorite players at the time, a young Kevin Garnett, wore the Jumpman Pro, and my best friend on my middle school hoops team had the Team Ones. To this day, they're both on my Top 10 list of favorite Jordans. Maybe it's cause they each featured great responsive Zoom Air units and had full leather uppers, which helped Jordan Brand establish itself during the late 90's in performance.
While the Jumpman Pro saw a retro a few years back, the Team One is finally on its way back this spring, with great execution in its original Black / White / Red colorway.
Worn by the likes of original Team Jordan members Derek Anderson, Ray Allen, Eddie Jones, Michael Finley, Vin Baker (and my buddy Austin), the shoe had an awesome yet entirely unique color block, where the medial side was actually accented over the shoe's profile angle. It was odd at the time, and is an approach to design we still rarely see in footwear.
They're available now in the below Black / White, along with a White / University Blue version, for $130 at FinishLine.com.
shoe images via Hypebeast