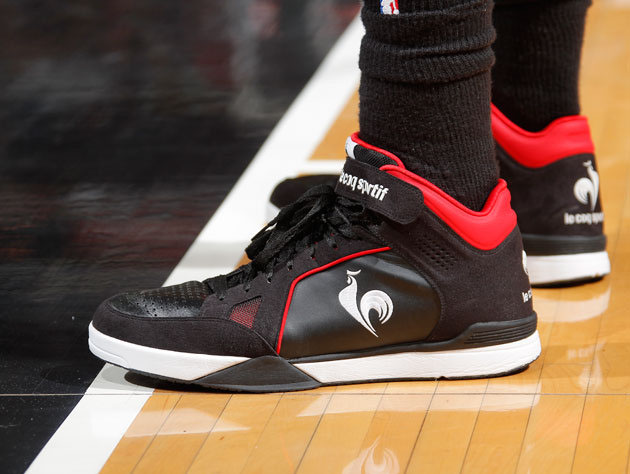 words // Brandon Richard
According to a report from TMZ, Chicago Bulls center Joakim Noah recently sued former sponsor Le Coq Sportif, citing funds withheld and possibly linking last season's foot injury to the shoes.
Noah claimed that the French company signed him to a 6-year deal worth $6 million back in 2007, but never paid him the last $1.65 million. He added that shortly after he signed his deal, the brand closed its US offices and fired the guy that signed him.
Last season, Noah was plagued by plantar fasciitis in his right foot. In the lawsuit, Noah stated that the Le Coq Sportif sneakers are not well made and likely contributed to the development of his injury.
Le Coq Sportif filed a counterclaim, but it appears the two sides were able to strike a settlement, because both cases were dropped last month.
Noah's father Yannick also wore Le Coq Sportif throughout his successful tennis career. Prior to this season, Joakim signed a multi-year deal with adidas and had one of his best seasons to date.