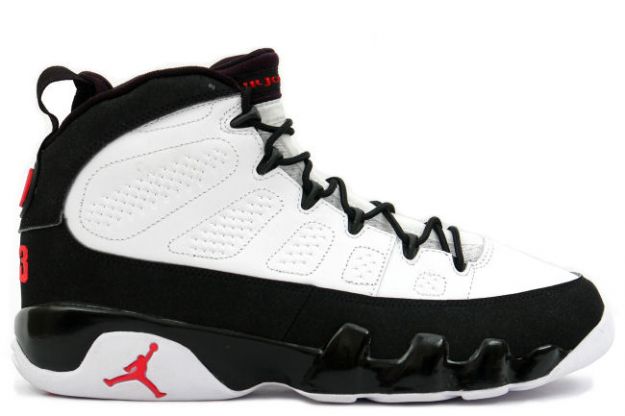 words // Zack Schlemmer
If there is one thing that sneaker collector purists don't like, it's their favorite shoes re-released too often and in too many new colorways. Questionable new colorways of our favorite classic models is one thing, but today let's just focus on the quantity of retro releases—be it an OG or brand new look—and what you think overproduction does to the legacy of a shoe.
Perhaps the best example of a shoe that has arguably been run into the ground with retro releases is the Air Jordan 9. Since 2008 we've seen every original colorway retro at least once, along with a plethora of new colorways like the Johnny Kilroy pack and the recent "Barons" version. The fact that it's one of the least technical (and therefore easier and cheaper to produce) of all Air Jordan models and also one of the most retroed in recent years is probably no coincidence, but Jordan Brand's profit margins are another story. What we want to know is, does the constant stream of retros for a particular model make it less appealing?
There are plenty of examples from other brands, too. Would the Air Max 90 be a more special shoe if it didn't release in a new colorway or combination of materials every month? Would the adidas Superstar hold more weight in the sneaker collecting world if it wasn't produced over and over? Could you live with a few less colorways of the ASICS Gel-Lyte III each season?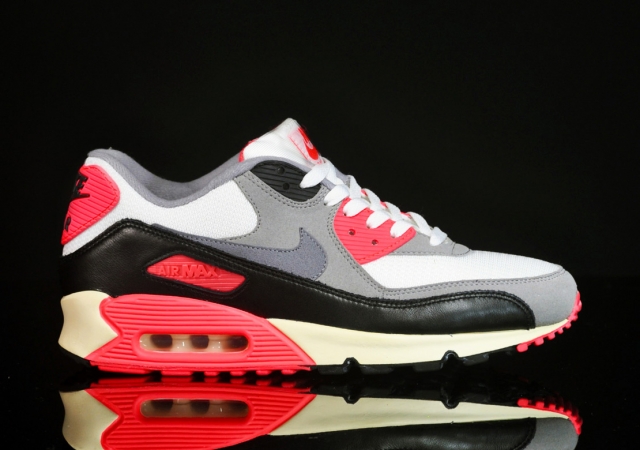 Do iconic shoes like the "Infrared" Air Max 90 become less significant after being retroed numerous times?
The obvious answer to these questions is, yes. In a culture that places importance on rare and exclusive pieces, a shoe that doesn't re-release at least once a year will always be held in a higher regard than one popping up in a new colorway every month. Most collectors prefer having limited kicks that not just anybody can walk into the mall and buy at all times. And the purists could stay happy with their OG colorways re-released much less frequently.
But that's only one side of the argument. Maybe you're a sneaker collector that doesn't care about rare or exclusive releases. You just want to be able to get all the shoes you want, whenever you want them, no matter how exclusive they are or how many other people already have them. While some collectors love the hunt and the hype (in a lot of cases more than the actual shoes) others just simply love sneakers and would be ecstatic to walk into any sneaker store and buy a pair of their favorite shoes at any time. If that's you, then you probably wouldn't mind, say, the black/cement Air Jordan 3 re-releasing two times a year.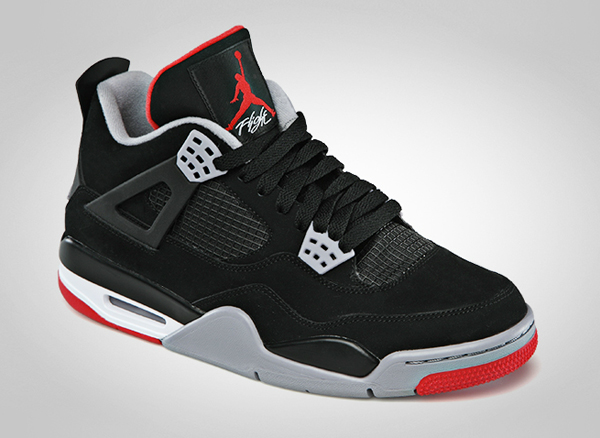 On one hand, it would be nice to walk into the mall and buy a pair of 4's whenever you wanted. On the other, less exclusivity could make them less appealing.
Which are you? The purist that thinks too many retros and new colorways diminish the legacy of a silhouette, the fiend for limited releases that's happy to see the steady stream of new drops, or the collector that just wants to be able to buy any shoe at any time without the hype? Share your stance below, and let us know if you think retroing a shoe over and over is good or bad.