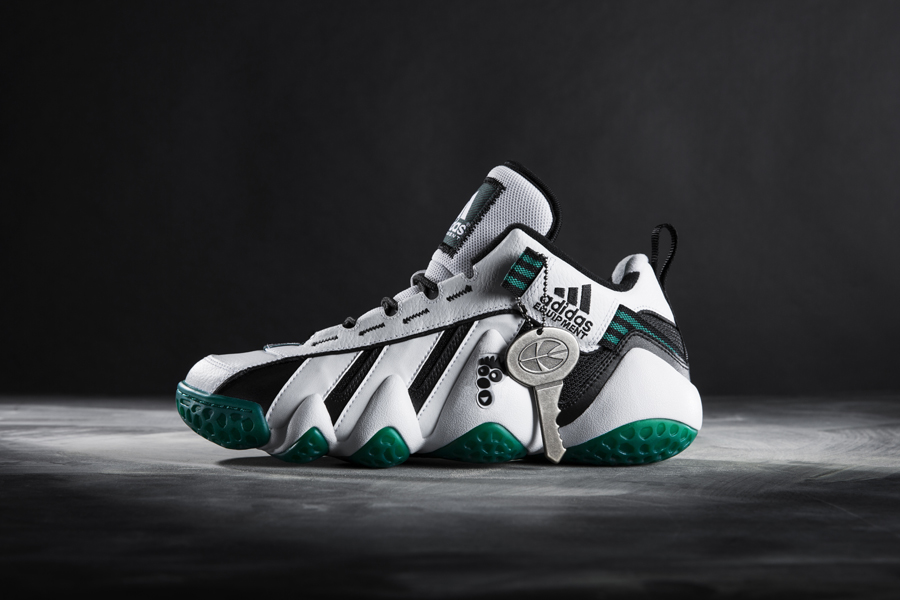 words & interview // Luis Sanchez
Celebrating Keyshawn Johnson's illustrious NFL career, adidas Originals is gearing up for the return of the classic Key Trainer.
The top pick by the New York Jets in the 1996 NFL Draft, Keyshawn Johnson was welcomed into the league with his own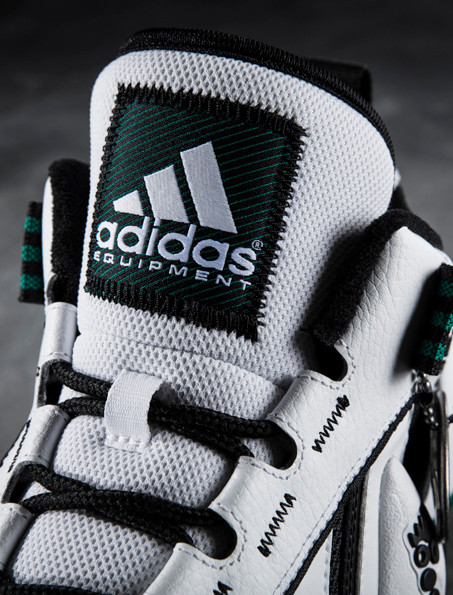 signature shoe by adidas before ever playing a down of professional football. Proving his worth, Johnson didn't just live up to expectations as a rookie out of the University of Southern California. He convincingly surpassed them as he led the previously 1-16 Jets to a winning record of 9-7 as a rookie. Johnson's immediate impact in the league helped lay the groundwork for what would become a memorable 11 season NFL career that included three Pro Bowl appearances and a Super Bowl title.
Much like Keyshawn at the time for the Jets, the Key Trainer by adidas was like the missing piece in a puzzle. The cross-trainer by adidas was like none other before it, featuring a one of a kind molded midsole that grasped the attention of many and adidas' Feet You Wear tech that provided the natural feel needed when moving on the field.
Building up to the release of the Key Trainer this weekend, Sole Collector recently sat down with Keyshawn to talk all about the return of his 1996 signature Key Trainer by adidas. Keyshawn takes us all the way back to where it all started for him and the Three Stripes, and tells us all about what its like to see his debut signature shoe make a return almost 20 years later.
Check out the interview below, and look for the Key Trainer by adidas Originals to hit select retailers this Saturday, April 5th.
Luis Sanchez: What was it like coming in as a #1 Draft Pick, and you already had a shoe designed by adidas for you?
Keyshawn Johnson: You get resentment. You've got to live up to the hype and expectations. I believe, at the time, I was the first professional football player that was drafted and had his own signature shoe before he actually played. Most guys played a couple years first, like when Deion and Bo Jackson got their shoes around that time. It was totally different. It was a little weird, but I embraced it and continued to move forward.
LS: How closely did you work with adidas during the original production of the shoe?
KJ: Close! It took us about six months or so to really come up with the design, because they were introducing a new technology. Within that new technology, we wanted to make sure that my personality was apart of the design process. They worked with me closely, and it wasn't something that they just attached my name to. It wasn't a shoe that was already made, and then they said, "Oh, ok. This looks good, lets give it to him."
LS: You mentioned the new technology at the time, which was Feet You Wear. How'd you benefit from that tech in your training?
KJ: I was able to train in it, and I also would wear it as a casual shoe. It was a sturdy shoe, and had a lot of comfort and cushion to it. It was cool looking because of the clear bottom with the holes all in it, and it felt good to the feet. It was like it fit perfect to the form of my foot. Obviously, they based the shoe off of my feet, but I loved hearing that people that purchased the shoe and got them because of me felt the same way as if they were molded to their feet.
LS: If you can remember, what was your most memorable moment in the shoe?
KJ: Oh god, I don't remember. [laughs] Just getting the shoe was a memorable moment.
LS: How does it feel to know now that adidas is bringing your shoe back?
KJ: It feels good! This is an era where retro shoes are popular. I don't think there are any professional football players with a training signature shoe now. [Ed. Note: Calvin Johnson has one.] It feels good to know that they want to bring it back, and it just goes to show that they did a good job, that the sales must've been good originally and that it was a popular shoe at the time.
LS: Once you found out that adidas was bringing your shoe back, were there any specific themes or colors you wanted to see them do?
KJ: I think we're going to get that at some point at time, but first, we just wanted to bring the original back. Once we get the original off and going, then we'll dive into some other stuff and some stories that are important to me.
LS: Do you still own any original pairs?
KJ: I do. I have three pairs of them.
LS: How much do you currently follow shoes?
KJ: I don't have anything but adidas now. [laughs] Before I signed back with adidas, I had all sorts of shoes, but I only wear adidas now. I just kind of pick from what they give me, and I've got so many damn shoes now, it's crazy.
LS: adidas is currently the leader in lightweight footwear and they're creating some great football cleats at a minimal weight. How much do you think that helps players now, and is that something you wish you had when you played?
KJ: The technology and the pairs that I wore during my playing days helped me. I think for every single generation, they're going to come up with a different technology that's going to enhance the performance of the professional athlete, whether it's football, basketball, baseball or any other sport that they're involved in.