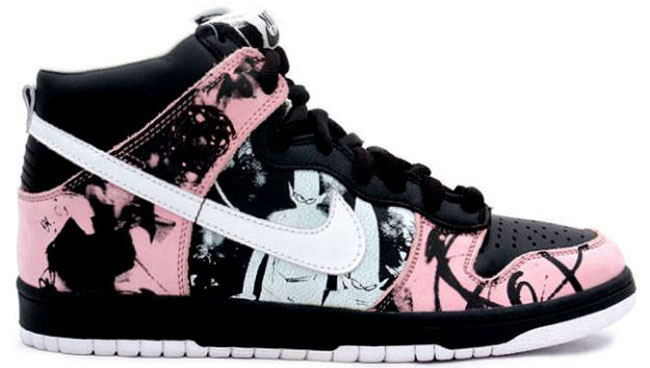 words // Zac Dubasik
If you've been buying, selling, collecting, or even just a casual fan of sneakers, over the years, chances are that at one point or another, you've sold a sneaker for some reason. Maybe rent was due. Maybe you had a once-in-a-lifetime chance at a sneaker you'd been searching out for years, and needed to fund it. Or maybe buying and flipping is just part of your hustle. But regardless of your reasoning, if you've been into sneakers long enough, it's probably happened at some point or another.
Personally, I don't sell many shoes. I buy shoes because I want them, and the hassle of photographing a pair, listing them, going to the post office, and then worrying if the buyer will try to pull anything shady, is just more effort than it's worth, under most circumstances. Has it happened though? Yes.
I haven't sold very many pairs over the years, but when I have, it's been for a few of the reasons listed above. A couple times, a shoe I highly coveted popped up, and knowing there would be very few times to obtain that shoe at a reasonable price, I went ahead and "traded up." For example, I came across a pair of Carol Christian Poell Drip Trainers. The seller had got them as a special order, and they ended up being too big. I realize they aren't exactly a coveted pair of kicks on this site, but I was crazy about them ever since then moment I saw them. And the seller's asking price, combined with the fact I didn't have to wait 6 months for a custom order, was too good to pass up. I ended up selling a pair of Yeezy 2s to get them, and it turned out to be a great decision for me. I figured any time I had a couple thousand extra dollars laying around, I'd be able to replace them. But the CCPs are close to impossible to find in my size, leaving a custom order and outlandish retail price as my only option. No regrets.
Other times though, I've sold something out of necessity - like the time an unforeseen car expense came up, following a deer running into my driver's side door. I decided the easiest way to cover my deductible would be by making an easy sale. So, I went to my stack of pink boxes, found the first shoe that I knew would cover the $500, and took the first offer I got. And the next thing you know, my door was fixed, and some lucky buyer scored a great deal on a pair of UNKLE Dunks. The car needed fixed, but had I been a little more patient, I could have at least gotten more for a shoe that I now would like to have back.
To this day, the UNKLE Dunk is my favorite SB. I never had a ton of SBs, but at the height of the Pink Box craze, I managed to find a spot selling them for fair prices, not much higher than retail, and grabbed pretty much every pair that I liked. I jumped on the UNKLEs the day they got in, and wore them immediately upon receiving them. I actually knew who UNKLE were, and while I wasn't the biggest fan, the colorway and graphics were just incredibly cool to me. And they still are. Which is why, to this very day, I regret selling them. These days, I rarely even see them listed – especially in my size, and the prices seem to be as high as ever, as they've stood the test of time much better than many other SBs.
So what about you? Have you ever sold a sneaker and then regretted it? Tell us your story. What sneaker did you sell, and why did you sell it. Have you ever attempted to get another pair?