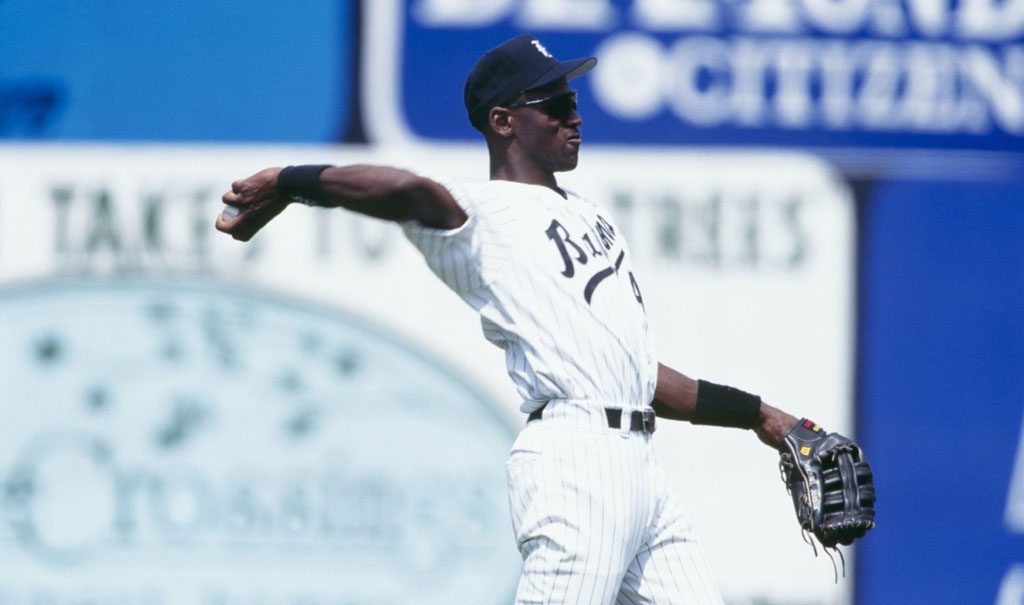 words // Brandon Richard
Following the 92-93 NBA season, Michael Jordan was on top of the world. His Chicago Bulls had defeated the Phoenix Suns in the NBA Finals to three-peat as champions for the first time. In addition to winning his third consecutive Finals MVP,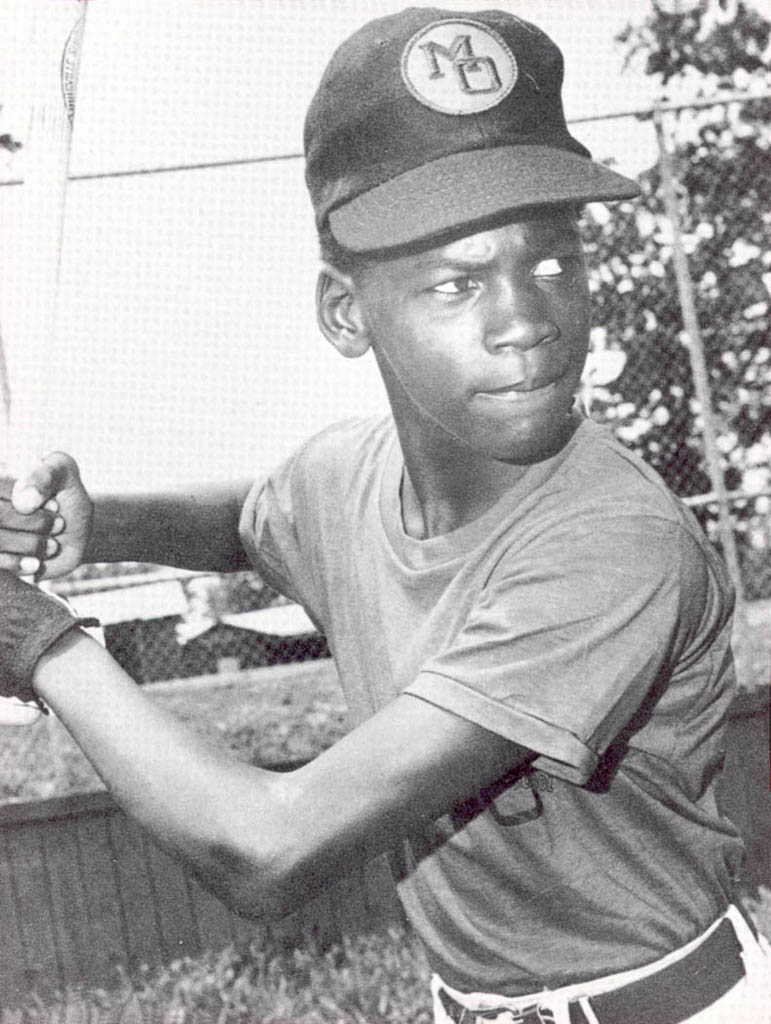 Jordan was a 9-time All-Star, 7-time All-NBA First Team, 6-time First Team All Defense, 7-time scoring champion and 2-time Olympic gold medalist. There didn't seem to be an end in sight for Jordan's dominance, but speculation of fatigue made many question if Jordan could maintain his non-stop schedule.
On July 23, 1993, news broke that Jordan's father James had tragically been murdered by two teens in North Carolina. The insurmountable loss coupled with what Jordan called a "lack of desire to play the game" led to him shockingly announcing his retirement from basketball that October.
With the game he had dominated for nine years now behind him, Jordan pursued a new career — Major League Baseball. In interviews throughout the years, Jordan has stated that the decision to take a crack at the big leagues was made to realize a lifelong dream of his late father. In February 1994, Jordan officially turned the chapter by signing a minor league contract with the Chicago White Sox.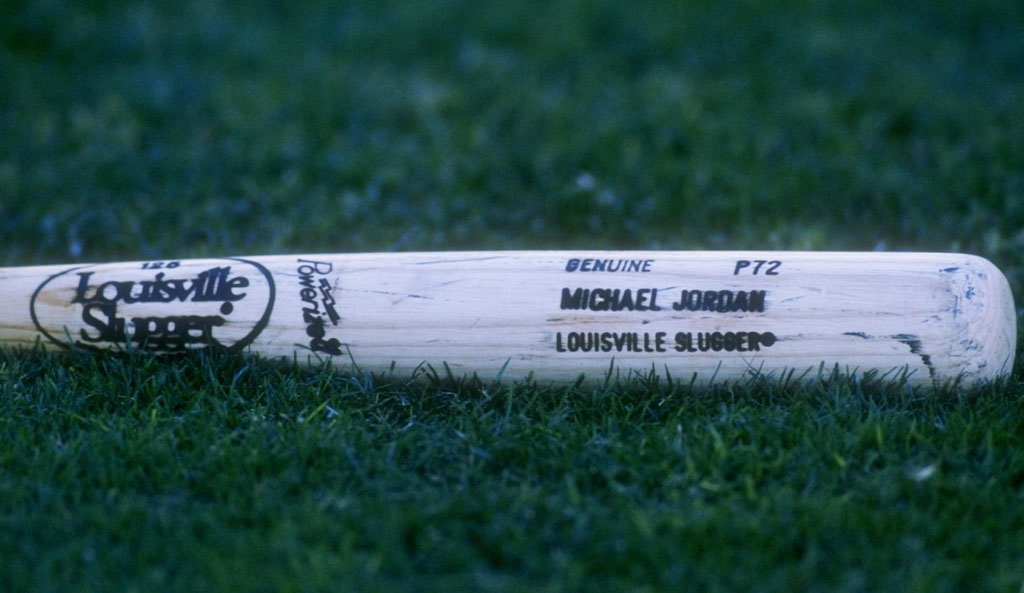 Jordan reported to spring training and was assigned to Chicago's minor league system on March 31, 1994. That season, he played for the Birmingham Barons, the team's Alabama-based AA affiliate. While he was excellence personified on court, it'd be an understatement to say Jordan struggled on the diamond. Wearing his famous #45 in 127 games and 497 plate appearances, Jordan hit just .202 with 3 home runs and 51 RBIs. Base running was probably his best attribute, as he managed to steal 30 bags.
Here's the thing — as much as critics took aim at Jordan's baseball career, what he was able to accomplish was pretty remarkable. At the age of 31 and having not picked up a bat since high school, a world-class basketball player competed against some of the best professional baseball players in the world. His batting average was a poor .202, but the Barons as a team only batted .248. Plus, he was able to draw walks and get himself on base at a solid rate. In no way am I suggesting he should have stuck with the sport, but making that transition on any level warrants some praise.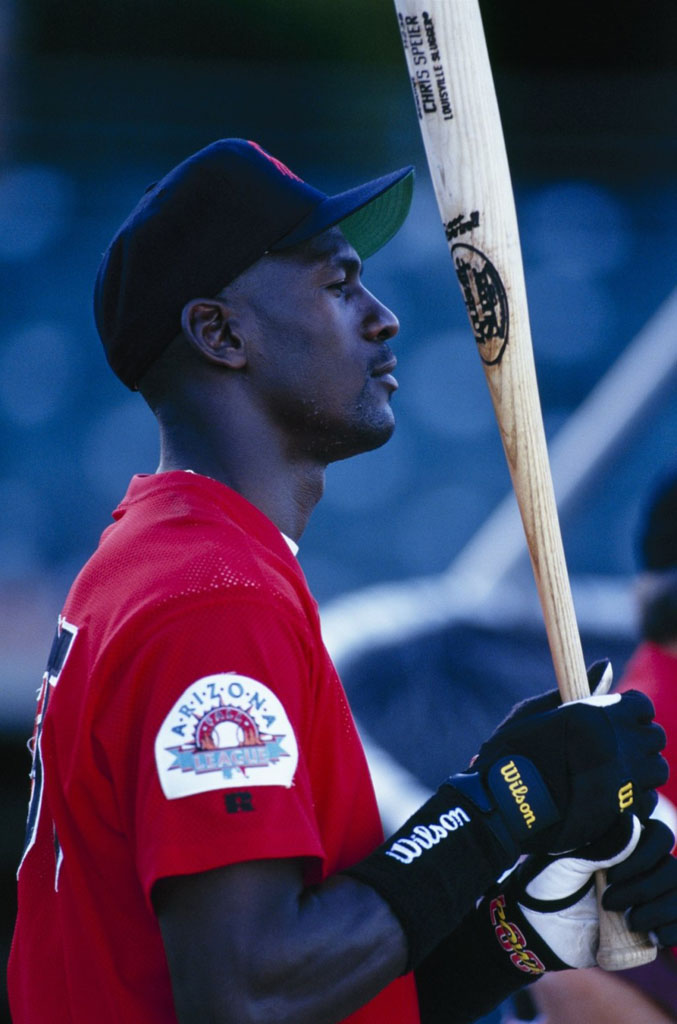 We also overlook the fact that Jordan continued his baseball career in the Arizona Fall League, suiting up for the Scottsdale Scorpions. In a short season, he batted .252 and showed signs of all around improvement. He was scheduled to report to the Triple-A Nashville Sounds the following spring, but lingering effects of MLB's strike derailed plans.
Though he was improving as a baseball player, Jordan felt the itch to play basketball again after being around the game during the strike. On March 18, 1995, he announced his return to the NBA through a two-word press release that simply read, "I'm back." With that notice came the end of his baseball dream. He went on to win three more championships with the Bulls and cemented his legacy as the greatest basketball player of all-time before retiring again in January 1999.
So what is it that we take away from Michael Jordan's brief stint in baseball? Courage. You're probably never going to see another athlete at the absolute top of his sport quit to take on another that he hasn't played in more than a decade. At the time, he was widely recognized as the best athlete in the world and wasn't afraid to fail taking on a new challenge. We did miss out on an extra season and a half of prime Jordan. Had he never left the NBA, Kobe Bryant would be on an unsuccessful chase for 7 or 8 rings as opposed to the current unsuccessful chase for 6, but it's all part of his legendary story. Michael Jordan is the quintessential competitor, and his time in Barons grey may be the best example as to why he's regarded as such.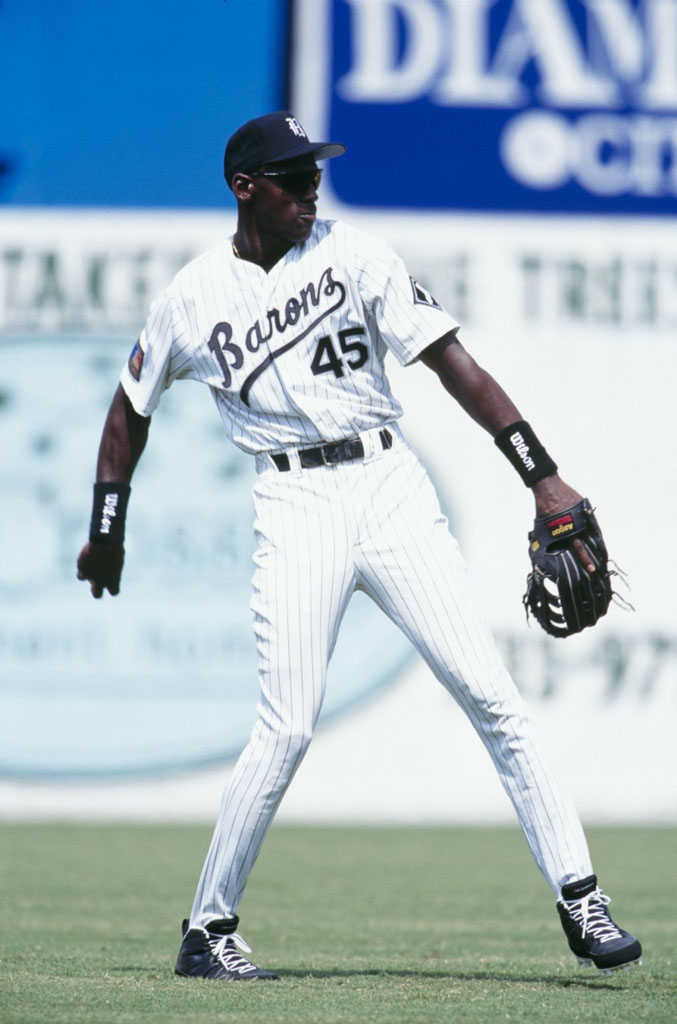 images via Getty