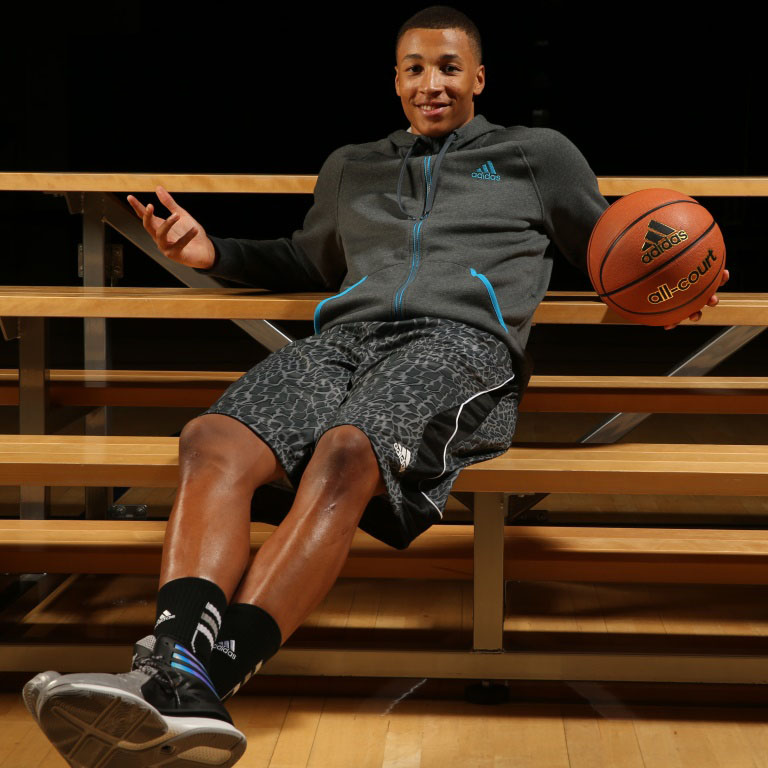 via Press Release
Today, adidas announced a partnership with Australian NBA Draft prospect Dante Exum. Just 18 years old, the 6-foot-6 combo guard is projected to be a high lottery pick in June.
"I'm really excited to join the adidas family," said Exum. "I've had the opportunity to play in adidas Nations in the past and I've always liked their shoes and gear. I look forward to what's to come for me and adidas."
A graduate of the prestigious Australian Institute of Sport, Exum's career includes a gold medal finish at the 2013 FIBA Oceania Championship and silver medal finish in the 2012 FIBA Under-17 World Championships. Exum also participated in the adidas Nations program in 2011 and 2012, leading Australia to a fourth place finish in 2012. Exum grew up with strong basketball roots, his father Cecil Exum was a member of the 1982 University of North Carolina NCAA National Championship team before playing professional basketball in Australia.
"Dante is a gifted player," said Chris Grancio, adidas head of global basketball sports marketing. "His hard work ethic and play have made him successful at every level of competition, but what makes him special is his great attitude and unselfish team approach to the game."
Exum joins an elite group of adidas Basketball point guards that includes Derrick Rose, John Wall and Damian Lillard. He'll be featured in a variety of upcoming adidas initiatives and will play a role in the development of basketball footwear and apparel.