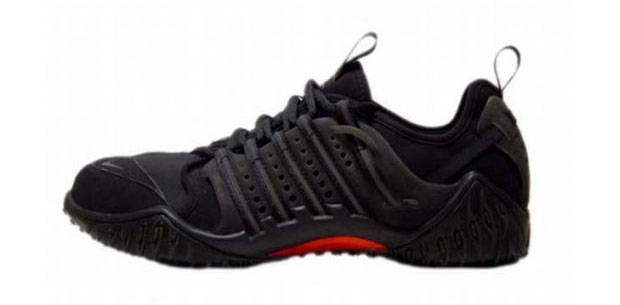 words // Nick Schonberger
In 1999, Nike launched the Alpha Project Zoom Haven in Japan with a novel approach: fashion collaboration. Junya Watanabe handled the color scheme, established a Swoosh-to-Comme de Garcons connection, and effectively laid seeds for the next 25 years of high-profile sneaker releases.
Collaborations are now old hat. Every brand now seeks to inject energy through an ever-growing array of potential providers. Boutiques, celebrities, designers, you name it…different hands adding little twists amplify buzz about silhouettes old and new. Few of us will argue the logic.
However, as the process has matured, so too has the brand tactic. While collaborations like the one with Watanabe were initially rare (outside of adidas' long-standing history with Yamamoto), the intermingling of high fashion and sneakers is increasingly prevalent.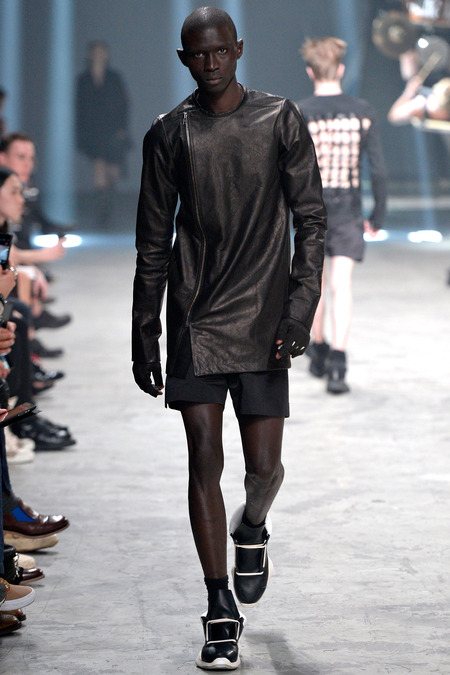 Converse, once solely associated with Detroit-native John Varvatos, has built partnerships with Missoni, Maison Martin Margela, Hancock, Nigel Cabourn, and more in its First String push. Parent company Nike went all in with Ricardo Tisci on the Air Force 1, and collaboration with Pigalle has been teased. Toss in the regular APC releases and the fact that (though Japanese) Comme has French-y name, and one could easily argue that for Nike, Paris moves the fashion needle. Head Porter Plus has added flare to footwear, as has Clot, and also Neighborhood. Raf and Rick and Jeremy and Mark…adidas might as well make that t-shirt. There's almost no reason to keep listing. The point is clear.
Thanks to the high/low dynamic of hype blogs, readers are more exposed to more information than ever before. And, due to that dynamic, the resonance of fashion design collaborations is noticeably higher. Consider Reebok—despite that 2005 Channel Instapump Fury (you know, the one that never reached retail), the connection between the brand and fashion has remained limited. That is, until now.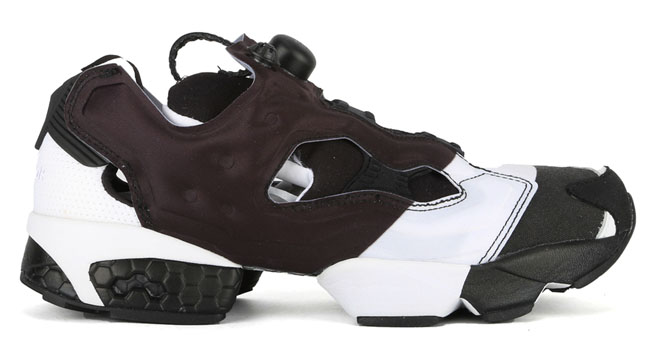 Who could have envisioned a Boris Bidjan Sabari pump? Or, considered that the Vector would roll out a full line with London-based Garbstore? These releases, some of the most intriguing in all of sneakers, have helped give Reebok new vantage. Argue all you wish about the power of seeding to rappers, the new ideas for the Classics line are really and properly being driven by fashion.
If you've ever laughed at #NTDENIM, then chances are that a designer collaboration has piqued your interest. But, it is perhaps also likely that you haven't found courage to dive full-on into the advanced world of fashion sneakers. Geobaskets aren't for everyone. Nor are Damir Doma's Falcos. Sure, Margiela GATs are simple. The price, sadly, isn't.
Fashion collaborations offer the sneaker world a (relatively) affordable opportunity to engage in forward thinking. Fashion partnerships are rarely based on nostalgia, and more often than not avoid the hackneyed conceit of a "story." Instead, in the best examples, progressive consideration of a silhouettes power emerges. At worst, consumers can simply celebrate typically strong material choice.
A quarter-fucking-century. 25 years. Let that time frame sink in. It is almost unimaginable in our fast-paced world for a trend to percolate for that long. Yet, we are there. We are now seeing the blossoms open from the seeds sown by Nike in Tokyo. From the Zoom Haven to a reworked Air Force 1, fashion sneaker partnership is the final frontier of collaboration. Kanye happens as a result. Pharrell too. They bridge the gap of high and low, ultimately serving as the perfect sieve of Ivory tower ideas to street masses.
Fashion collaborations are the new hype. Store make-ups (outside of Supreme and Kith) barely reach boiling point anymore. In fairness, many of the more recent designer x sneaker releases haven't either. But, the pace is increasing. Eyes are quietly becoming drawn to the drops. When 2014 closes out, we may find the cycle full closed.