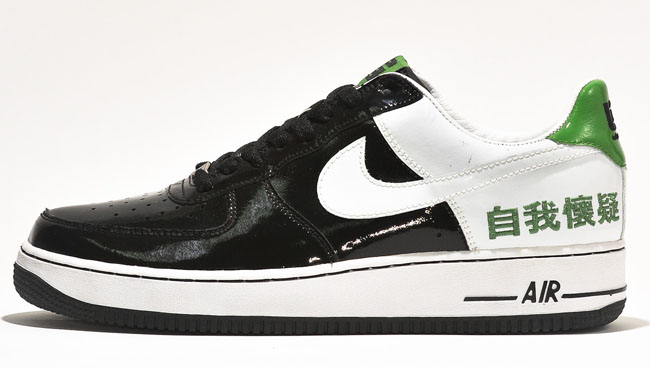 words // Zac Dubasik
281-330-8004 might be the most widely known cell phone number of all-time, and it marks a key memory from my first and only sneaker camp out.
By the time Nike and LeBron's Chamber of Fear series of Air Force 1 releases made its way to LeBron's home city of Cleveland in 2005, Mike Jones' phone number had been memorized by rap fans across the country. And he just happened to have a show in Cleveland the day of the release. But more on that later.
Nike's Chamber of Fear campaign coincided with the Zoom LeBron 2, and the events spanned 5 cities (San Francisco, New York, Denver, Chicago, and Cleveland) , which each received a different colorway of Air Force 1. The events were typically held at NIKETOWNs, but without a NIKETOWN in Cleveland, our event was held at the city's top sneaker spot, Next.
The release was scheduled for Saturday evening, and I went straight from work Friday night, arriving around 6 or 7pm. It wasn't the longest campout of all time, but the cold rain that fell most of the night and following day made it miserable at times.
Considering it's been almost 10 years now, I don't remember a lot of the details about that night. What I do remember is being fairly close to the front, and everyone agreeing to a list as long as we basically stuck in the area. I also remember rumors that a few select pairs had been lasered (which was still kinda new and cool at that point) at past events, and I was hoping that being close to the front increased my chances of getting a pair. (I felt confident I could get a standard one, based on the amount of pairs and my location in line.)
It was the next afternoon when things really started to get exciting. A few Nike employees, who I wasn't familiar with at the time, began showing up and hanging out with the people in line. I'd later realize that Ken Link was among them, who at the time had the design reins of the LeBron line.
Around then is when Mike Jones made his appearance, who I was a major fan of at the time. Along with a small entourage which included his mom, he stopped through to do some afternoon shopping and pose for some pictures. He was a super nice guy, which probably has something to do with why "Still Tippin" is still one of my favorite songs.
When the launch time finally got there, we were let inside the store where I secured my size 13. But before going to check out the samples and PEs on display, I first popped open my box to see if I'd scored a lasered edition. And it turned out that I did. I couldn't believe it, but kept cool, and enjoyed the rest of the event.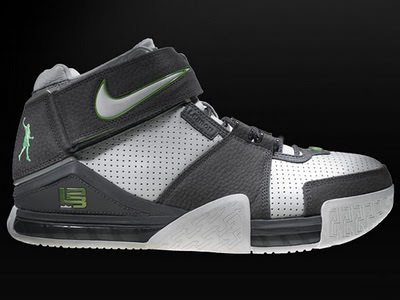 At the end of the night, Ken Link helped give away some prizes for things like the first in line, and a few to who had on the best shoes on of the night. I'd spent my entire time in line in the Air Worms I'd owned since release day, and proudly held them up.
Luckily Kenzo appreciated the vintage Rodmans, and picked me as one of the winners. The prize? Dunkman LeBron 2s, which had been on display for the first time that night.
I'd never camped out before, and I never have since. And to be honest, it'd be hard to ever top that. But even though I came out of the event with two crazy rare pairs of shoes, and got to meet Mike Jones, the lasting memory was the people I'd met that night, some of which I still know even now. I definitely could do a better job keeping in touch, but I'll never forget the experience.