words // Brandon Richard
How did Kim Kardashian spend her Sunday night? Apparently organizing the West family sneaker collection.
Earlier tonight, the reality TV star shared this photo of Kanye West sneaker designs, adding the hash tag #SoManyYearsOfDesigning. The group includes most of the Nike Air Yeezys (including the Black/White 2 sample), Louis Vuitton and a few of the women's designs Kanye worked on for Giuseppe. Kim also added the hash tag #CantWaitForAdidas — we can't either.
How many pairs of Kanye sneakers are in your collection? Are you still looking forward to what he has up his sleeve for adidas?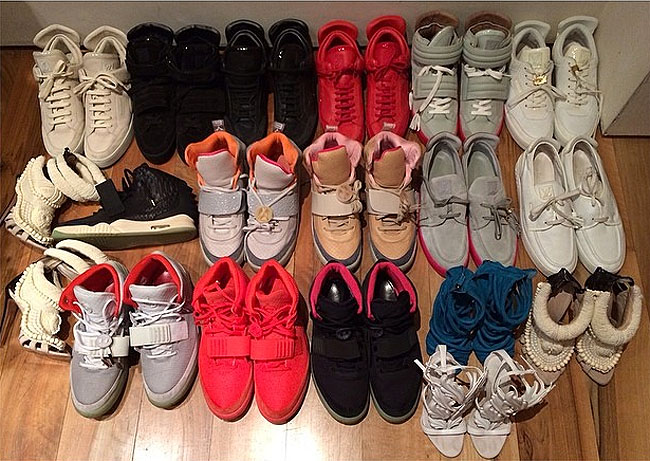 via @KimKardashian