words & image // Zack Schlemmer
Today Nike Running unveiled the latest step in their Free Run technology, with the all new Free 3.0 Flyknit, Free 4.0 Flyknit and re-designed Free 5.0. Of course, years of research and development lead Nike to their latest Free creations, and with that in mind, today's Vintage Ad takes it all the way back to 1981 for an informative two-page ad featuring a parody of the famous Sistine Chapel artwork by Michelangelo explaining Nike's then-new "sophisticated sports research lab", and details on their various lasts designed to be ideal for different foot types.
There's a lot of text within the ad, so I'll let you get to it. But keep in mind the quote from Nike co-founder Bill Bowerman at the top of Nike's press release from today for the 2014 Free collection, "It's all about the feet – it's not about the shoes.", while you're reading. You'll find that while technologies have progressed over time, not much has changed—from the time of Bill Bowerman, to this 1981 ad, to the all-new Free collection—for Nike Running's ethos and marketing.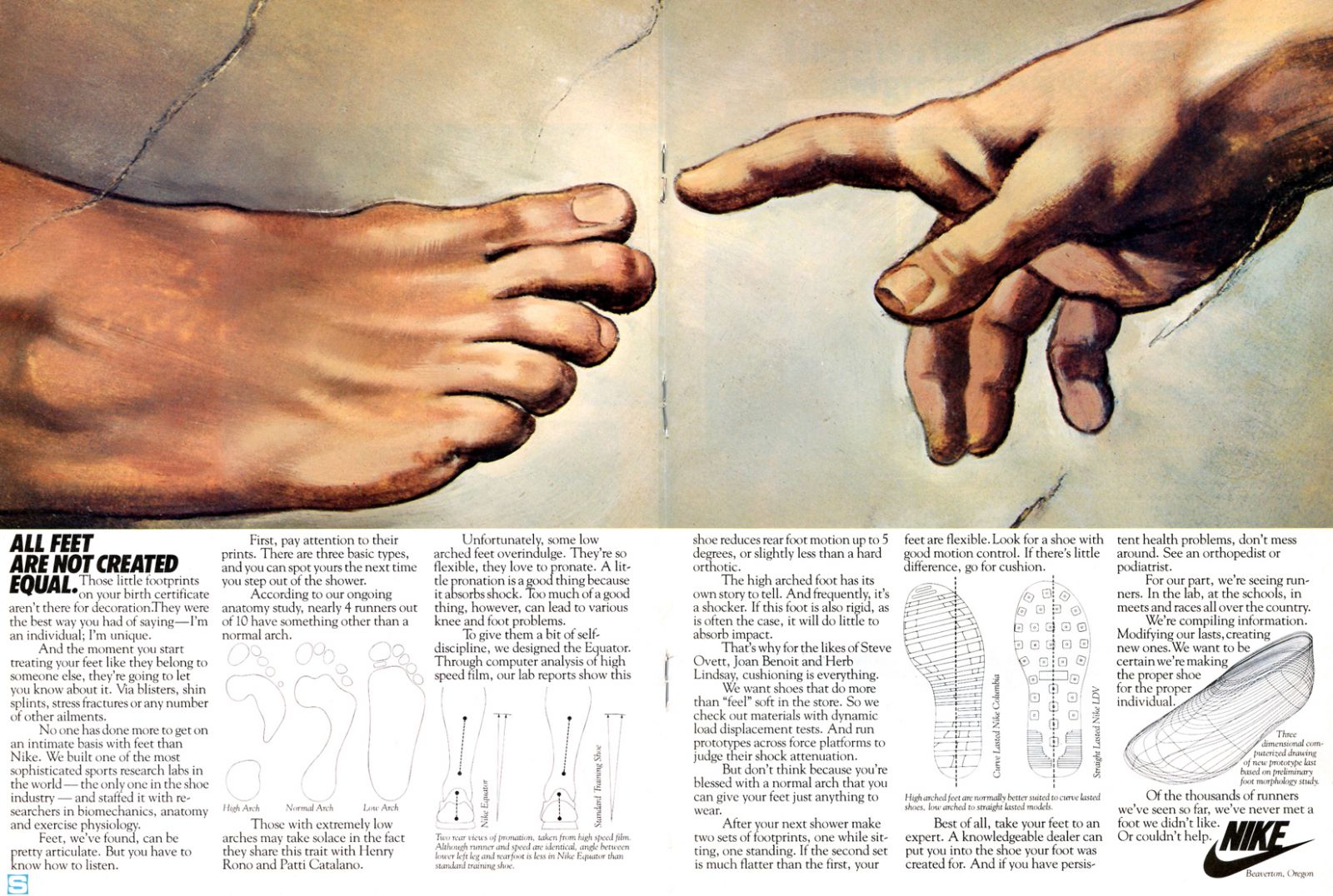 detail 2