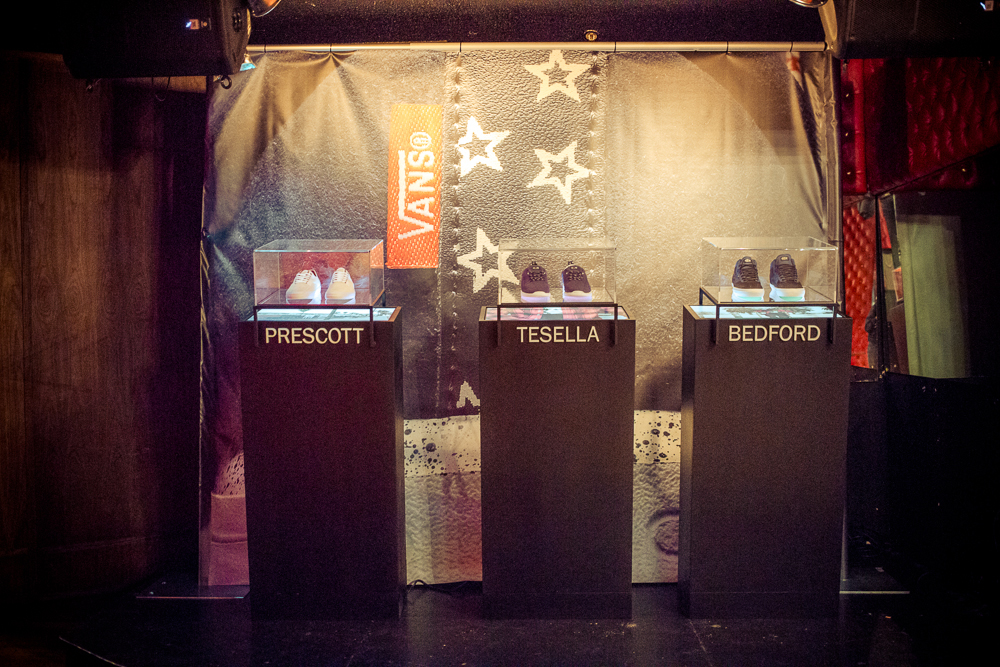 words // Luis Sanchez
Vans celebrated the arrival of the all new Block Collection with a VIP Block Party last weekend at Los Globos in Los Angeles.
The block party by Vans celebrated the Launch of OTW's LA-inspired block collection, which features the Beford, Tesella and Prescott in looks designed by some of LA's most influential youth figures in the streetwear scene. The spectacular event featured some of LA's most recognized artists, with energetic performances from Gaslamp Killer, Salva, Nosaj Thing, Groundislava, Them Jeans, Keltronix, and SchoolBoy Q to help close out the memorable launch.
The LA Block Collection is available now at select Vans OTW retailers including Blends LA, UNDFTD La Brea and Conveyor. For more details about Vans OTW and the Block Collection visit www.Vans.com/OTW.
Look out for an exclusive video recap of the event, along with an interview detailing the collection from Sole Collector soon.