words // Brandon Richard
For the third time in a little more than two weeks, an NBA player's shoe has fallen apart on-court. This time, the victim was Philadelphia 76ers guard and Sole Watch regular Tony Wroten.
In the 4th quarter of last night's game between the Sixers and Indiana Pacers, the sole of Wroten's 'Varsity Red' Air Jordan 10 completely detached from the upper while he made a move toward the basket. After the play was whistled dead, Wroten ran back into the locker room and changed into the Black/Red Air Jordan 11.
In recent weeks, Manu Ginobili and Andrew Bogut have also had in-game malfunctions with Nike sneakers. Wroten's shoes were originally released in September 2005, meaning not only is the technology a bit dated, but so is the glue job.
This isn't a common occurence, but should players ditch older retros in favor of today's performance models? Why wear the Air Jordan 10 when the Air Jordan XX8 (including the SE) is widely available and is generally considered a better performer? Probably because Michael Jordan has had little to do with the marketing.
Check out a video of the incident above and let us know if you think it's time for NBA players to move on from retros.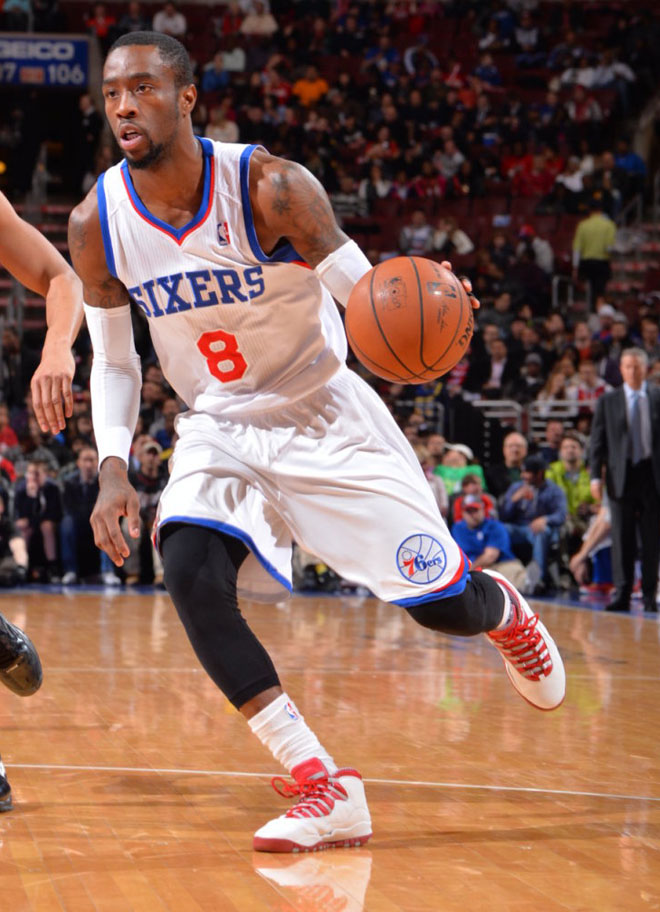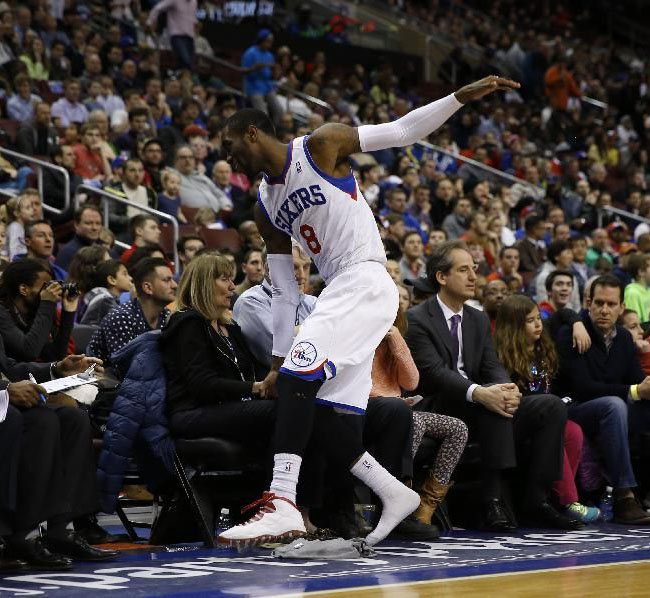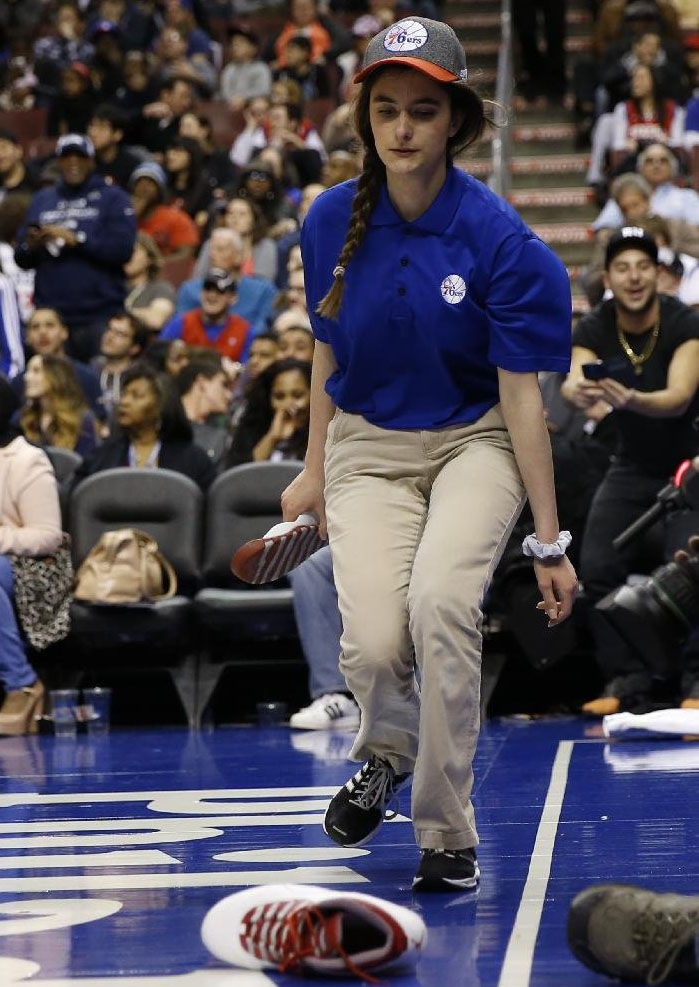 images via Jesse D. Garrabrant for Getty, Matt Slocum for AP