words // Luis Sanchez
Following yesterday's rundown of the ten best partnerships between rappers and footwear companies, it's now time to take a look at the ten worst.
When it comes to rappers and footwear deals, the other side of the spectrum proves just how big of a risk it is for companies to offer these endorsement deals to entertainers. As you'll see in the following list, a lot of rapper-endorsed sneakers are the furthest thing from being original in order to just relate to current trends. And more times than not, a rapper's influence isn't large or lasting enough to help major footwear brands move a considerable amount of units like an athlete can.
A number of brands are represented in our list of the 10 Worst partnerships between rappers and footwear companies, ranging from 310 Motoring to Reebok, and Lugz. Check out the list below, and be sure to share who you think had the worst deal ever in the comment section below.
10. Nas x 310
Back in 2007 we saw Nas join forces with 310 Motoring for a selection of footwear known as the Disciple Collection. Nas's Disciple shoe by 310 borrowed design cues from several classic models, and was released in a number of designs featuring reptile skin, and all-over prints. The shoe is STILL available on a number of online outlet stores.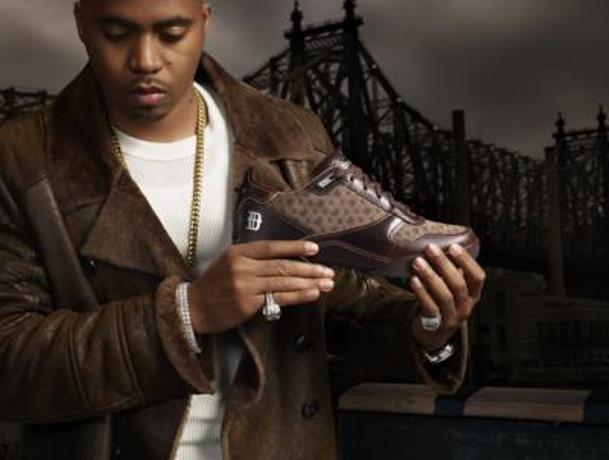 9. Nelly x Reebok
While initially becoming known for wearing nothing but Air Force 1s and even recording a song celebrating the shoe, 2004 saw Nelly sign a footwear deal with Reebok. Nelly's Derrty One by Reebok was obviously a step down from the iconic Air Force 1, and saw little success once released.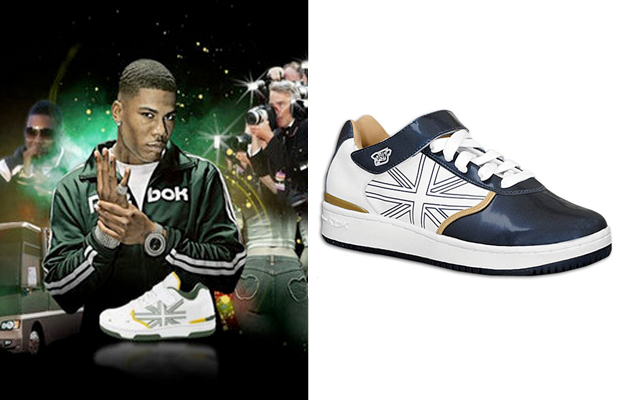 8. Snoop Dogg x PONY
Widely recognized for rocking Chucks and currently signed by adidas Originals, Snoop Dogg was also once part of the Pony brand. The NYC-based brand joined forces with Snoop to introduce the Doggy Biscuitz line, which included a number of classic styled shoes that created zero buzz.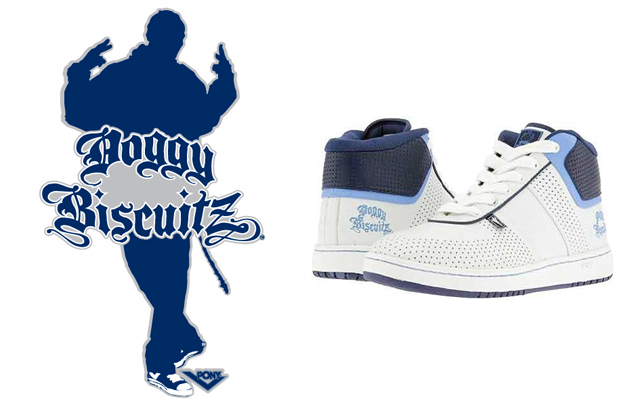 7. Birdman x Lugz
Birdman might have been on our Best Of list for his help with the success of the Lugz brand, but that still doesn't mean the co-branded kicks were appealing. Birdman's Lugz collection included everything from an AF1-inspired model, to a shoe known as "The Stunna," which clearly jacked design cues from the AJ IV.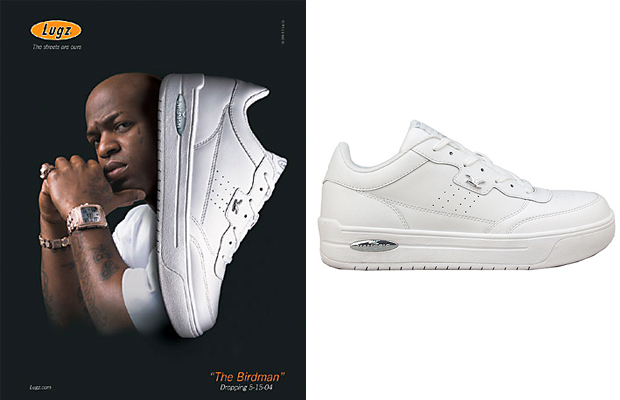 6. The Game x 310
Following in 50's footsteps, 2005 saw The Game sign a footwear deal of his own with 310 Motoring. The Game and 310 introduced just one shoe as part of their deal, which were fittingly named the "Hurricanes."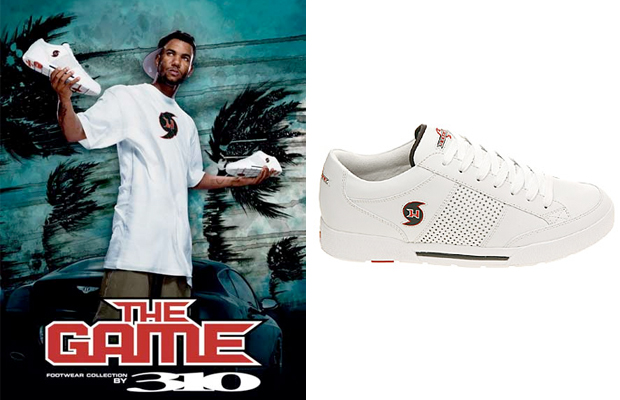 5. Soulja Boy x Yums
Before the success of his BLVD Supply Clothing, Soulja Boy had his own signature footwear line with Yums. Yums was clearly trying to capitalize on Soulja's love for Bapes at the time, and obviously failed miserably.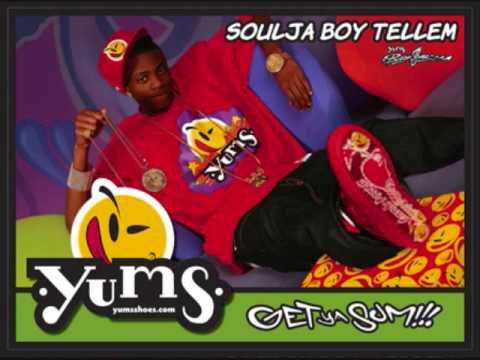 4. Tyga x Reebok
Although working with a respectable company like Reebok, Tyga's line of T-Raww footwear has failed to gain much buzz at all. The simple looking shoe by Reebok has been released in a number of different looks, but none have been able to successfully catch the attention of the sneaker head community like some of Reebok's other lifestyle product.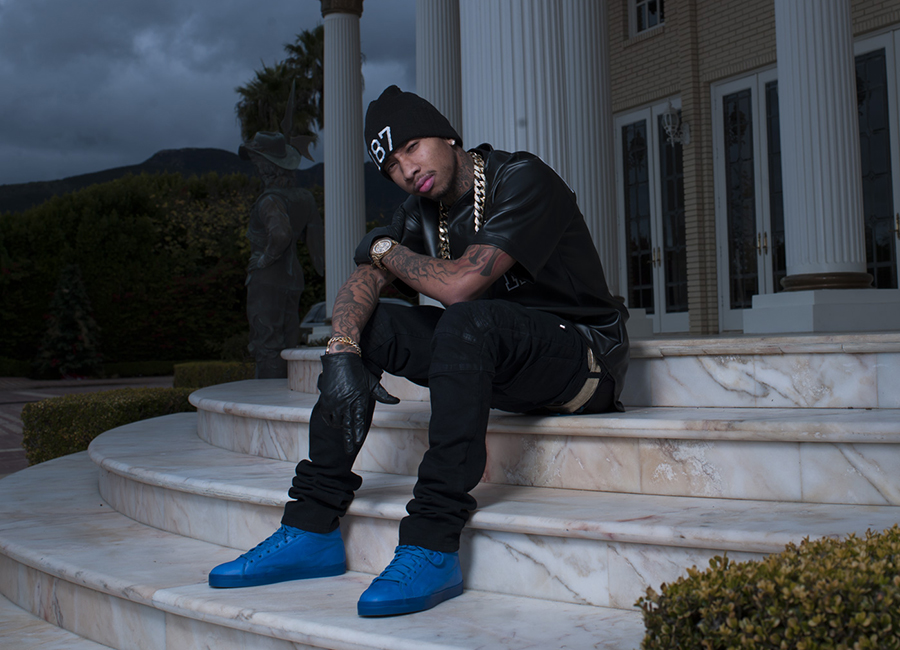 3. Dame Dash / Pro Keds
Dame's involvement with Pro Keds was much more than just your usual endorsement deal, Dame actually had a licensing deal with Pro Keds for a bit back in 2007. Dame was quickly dropped from the brand no more than a year later, after failing to resurrect Pro Keds and help them to become culturally relevant again.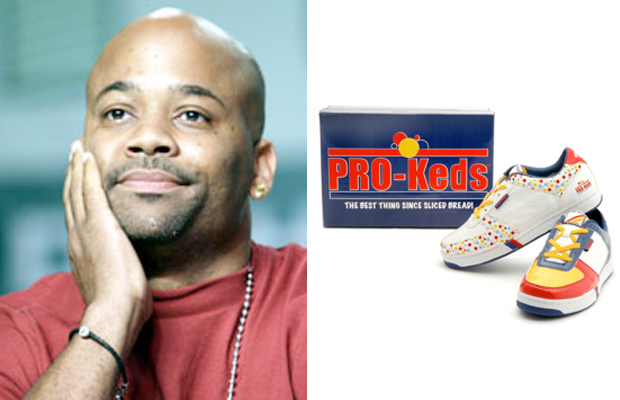 2. Hurricane Chris x Fila
Clearly biting Prada, we can all agree that the Hurricane Chris endorsed FIla Helmsman Collection was doomed from the start. Endorsed by a guy clearly not recognized for his fashion influence in Hurricane Chris, there's no way Fila could have expected to see any success for this non-original design.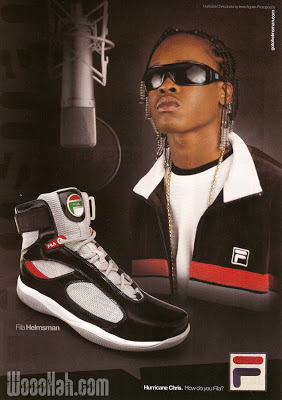 1. Daddy Yankee x Reebok
Not much has to be said here. Daddy Yankee and Reebok? While Daddy Yankee might have been (somewhat) relevant at some point, that doesn't mean he's a good guy to help your brand move shoes in big numbers.The DY Collection by Reebok came and went, and could arguably be recognized as Reebok's worst endorsement deal when it comes to entertainers.