words & images // Nick DePaula
styling // Yulia Nidbalskaya
for more on player exclusives, check out THE PE ISSUE of Sole Collector Magazine
To celebrate Stephen Curry's 26th birthday today, Under Armour Basketball once again laced him with a new player exclusive, this time around a lighthearted take on his childhood celebrations and the fact that even as he continues to age, he's still known as "The Baby Face Assassin."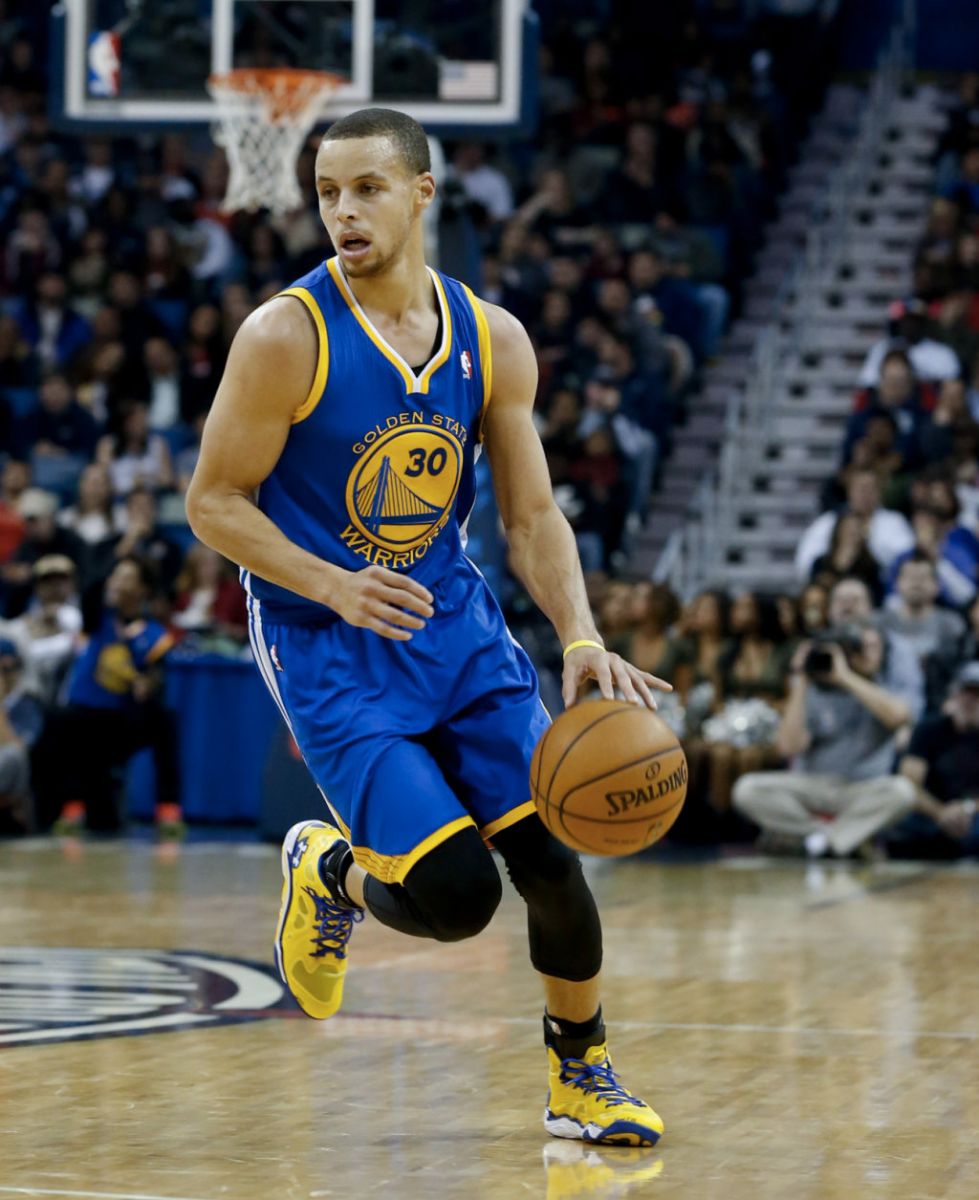 With midsole and accent detailing on this Anatomix Spawn taking inspiration from birthday cupcakes, sprinkles and frosting, you'll notice hues of yellow, light teal and splatter hits all throughout the shoe.
To take things a step further, the UA Basketball team also wanted to play off of a recent interview Stephen did at the start of the season with Dan Le Batard, where he said that he still gets carded to get into clubs and even for Rated-R movies.
"The most embarrassing thing is trying to get into an R-Rated movie," said Curry. "That's the worst…that happened in the last six months. I've got to work on my facial hair game."
You'll see an image of Stephen as a baby holding a basketball on the left sockliner, honoring his lifelong love of the game and his connection with his father Dell. Along the right insole, there's a playful Rated-R graphic.
"We gravitated towards that story and wanted to flip the movie warning label words around and apply it to his game," jokes UA footwear designer Tom Spence. "He's a great guy and has a sense of humor, and we wanted to have a sense of humor about it too."
Check out Stephen's Birthday Anatomix Spawn PEs in detail below, and hit him up on Twitter to wish him a happy 26th. Hopefully he'll get carded less and less now with the extra year tacked on.