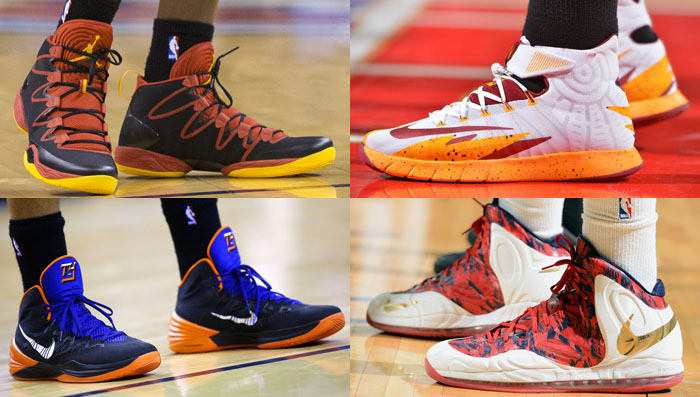 words // Brandon Richard
With February now in the books, its time to check out the best Player Exclusive sneakers that hit the hardwood last month.
Brands were busy shipping out special make-ups for the league wide celebration of Black History Month and the always eventful All-Star Weekend. Kyrie Irving put the Nike Zoom HyperRev on the map, Isaiah Thomas brought back the Reebok Kamikaze II Low and Stephen Curry knocked down trey after trey in custom colorways of the Under Armour Anatomix Spawn.
Read on to see the rest of the top PEs worn in February and let us know who you think rocked the best pair.
images via Sole Collector China, NBAE / Getty, Keez on Sports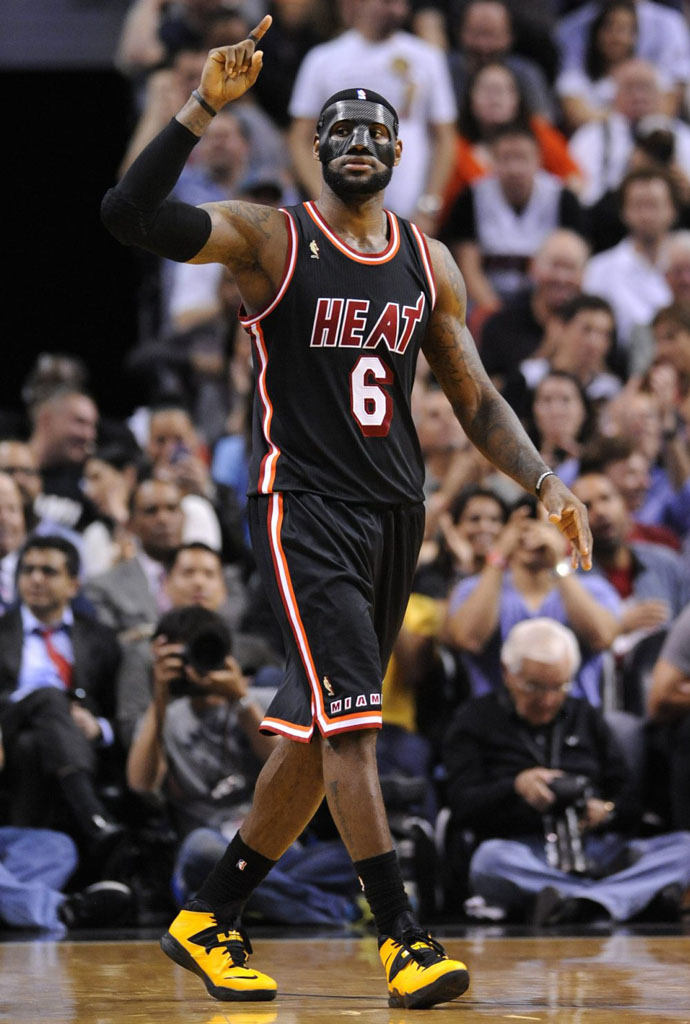 LeBron James -- Nike Zoom Soldier VII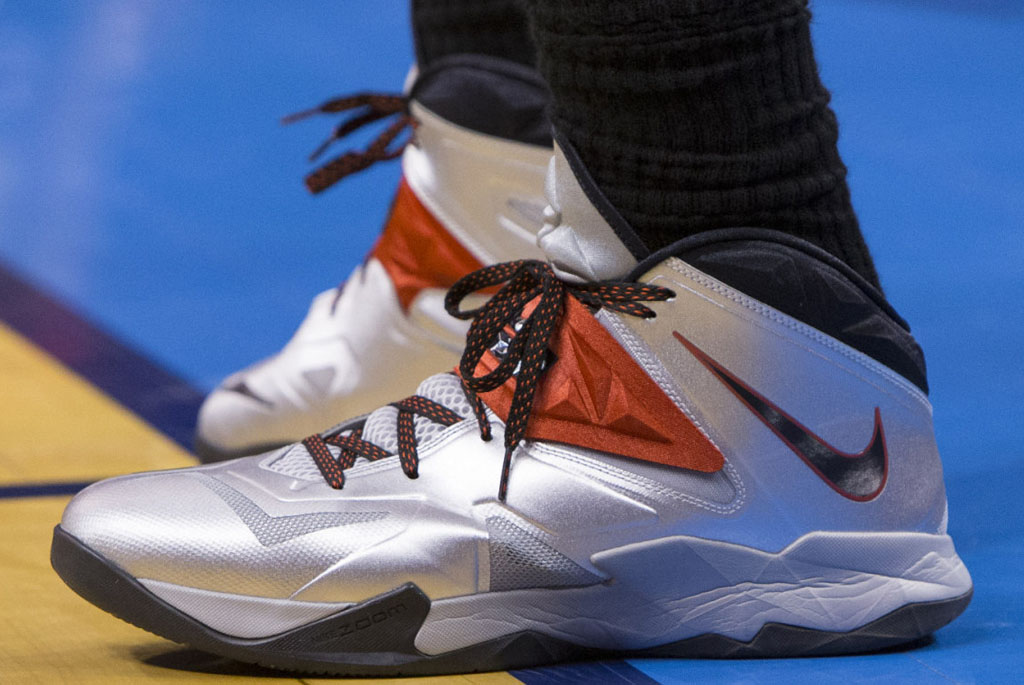 LeBron James -- Nike Zoom Soldier VII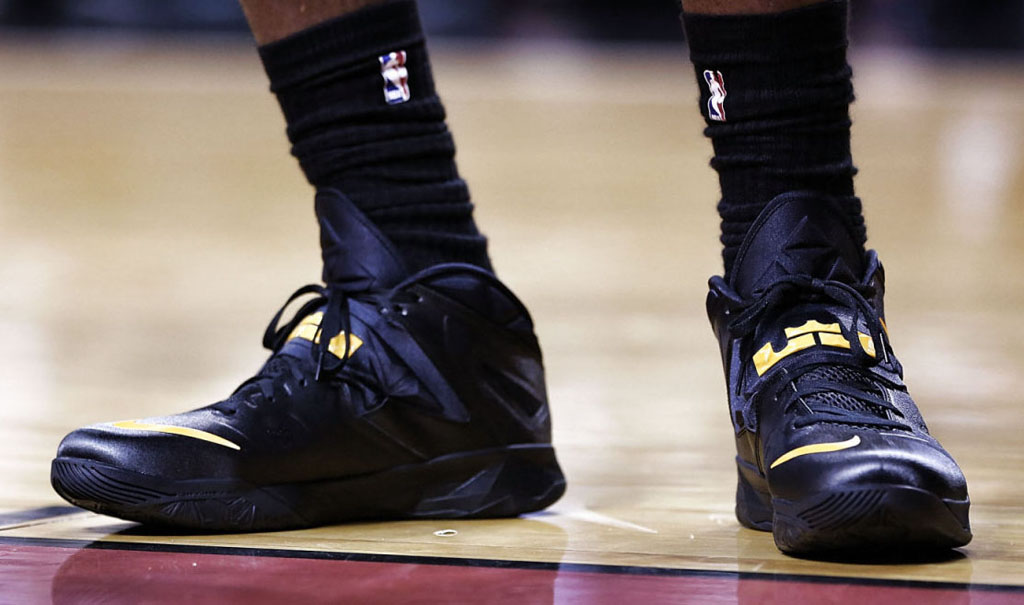 LeBron James -- Nike Zoom Soldier VII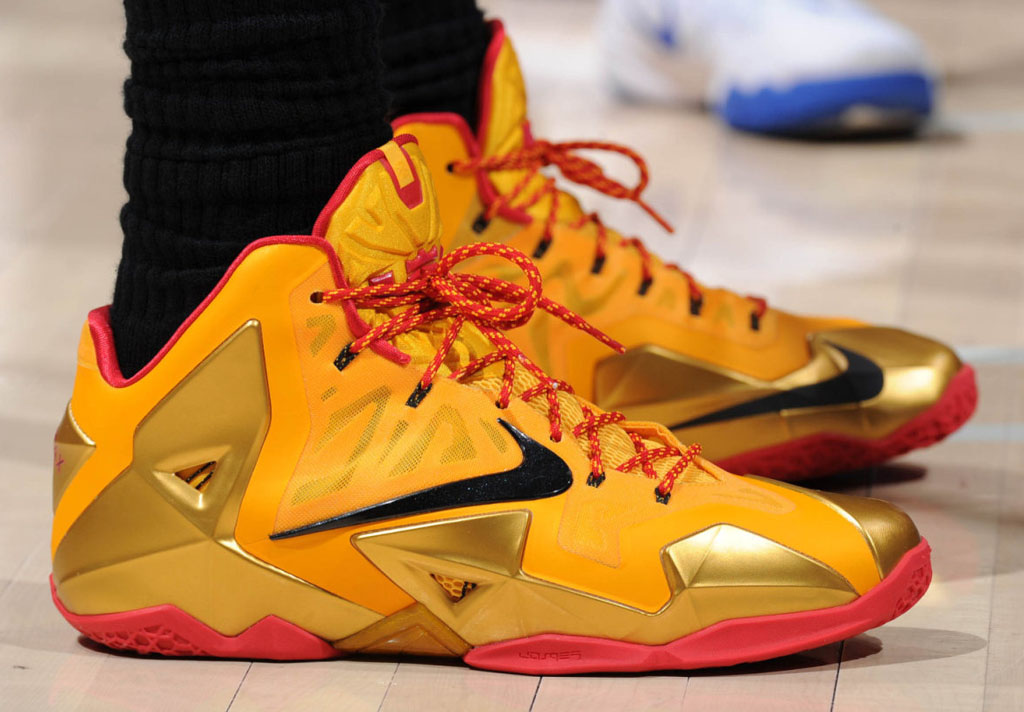 LeBron James -- Nike LeBron 11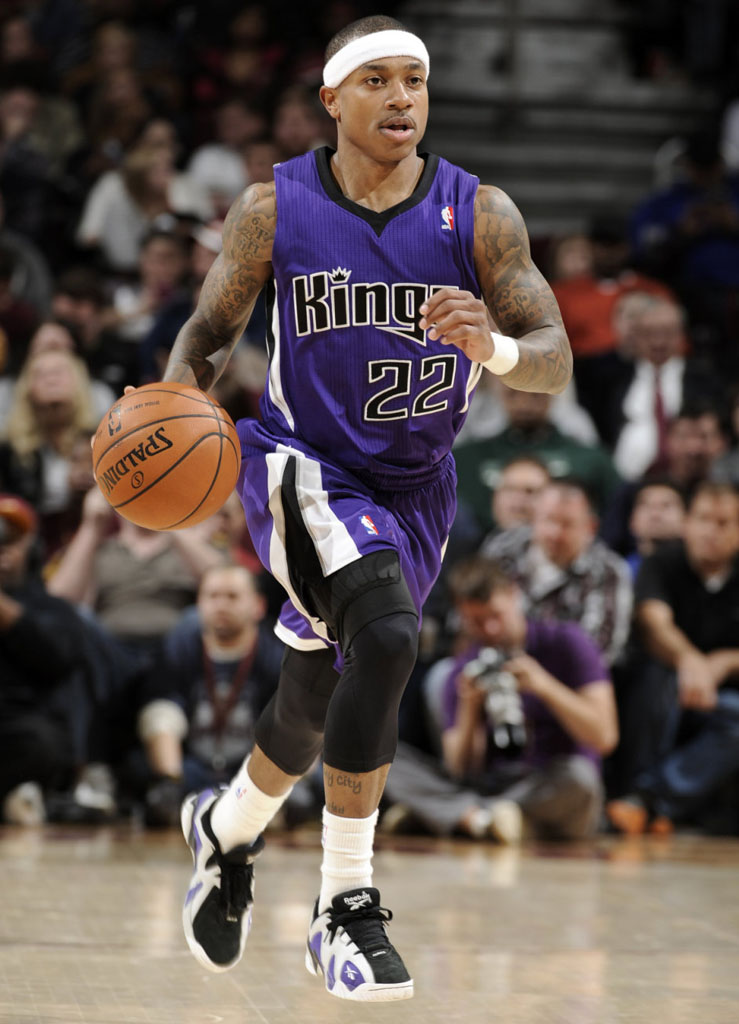 Isaiah Thomas -- Reebok Kamikaze II Low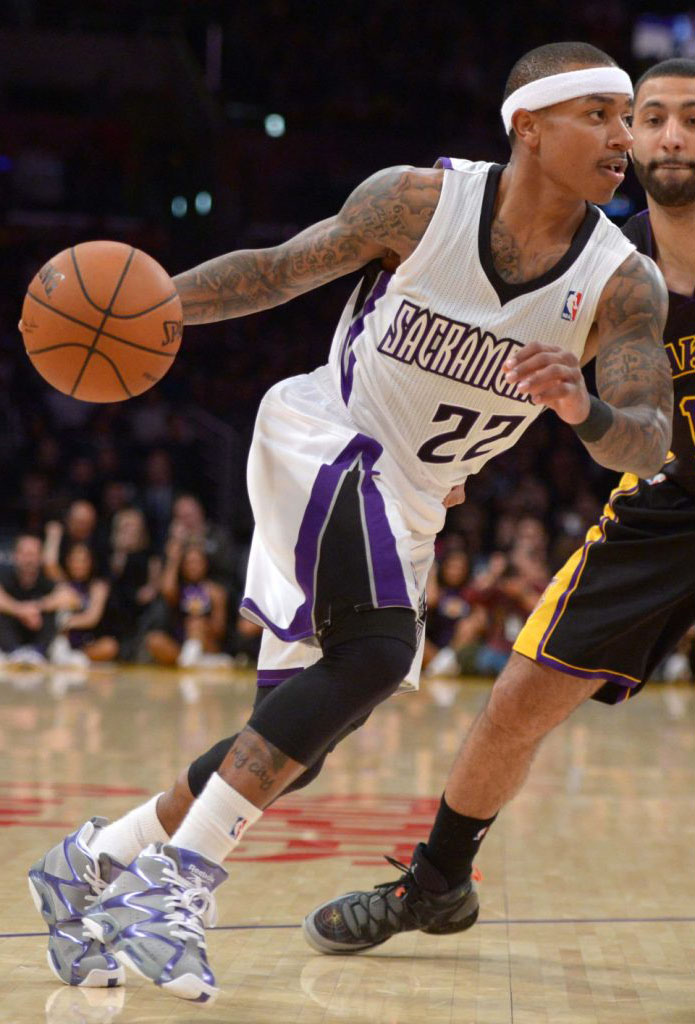 Isaiah Thomas -- Reebok Kamikaze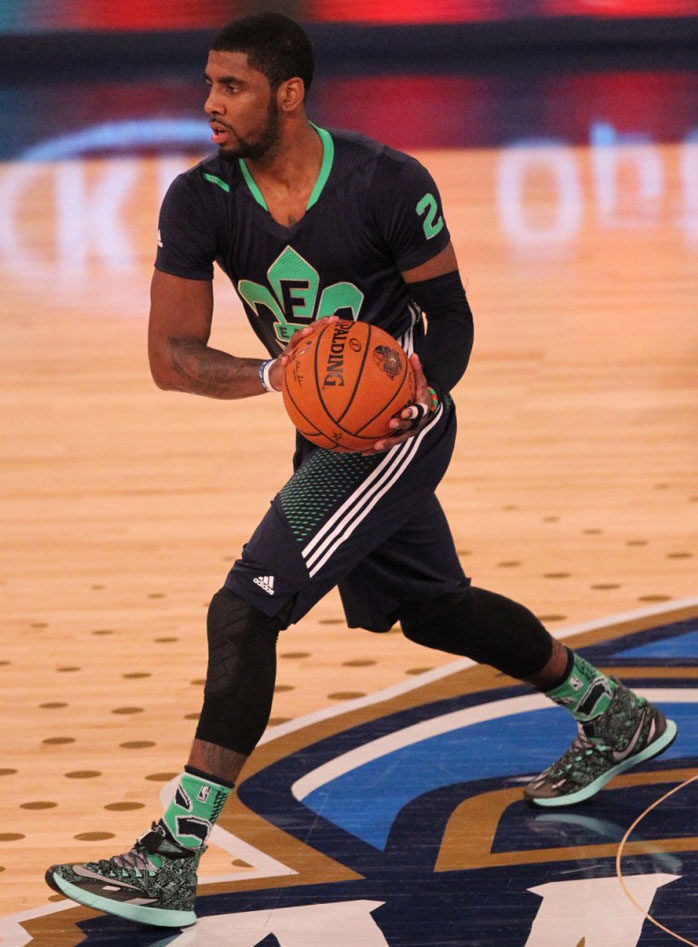 Kyrie Irving -- Nike Zoom HyperRev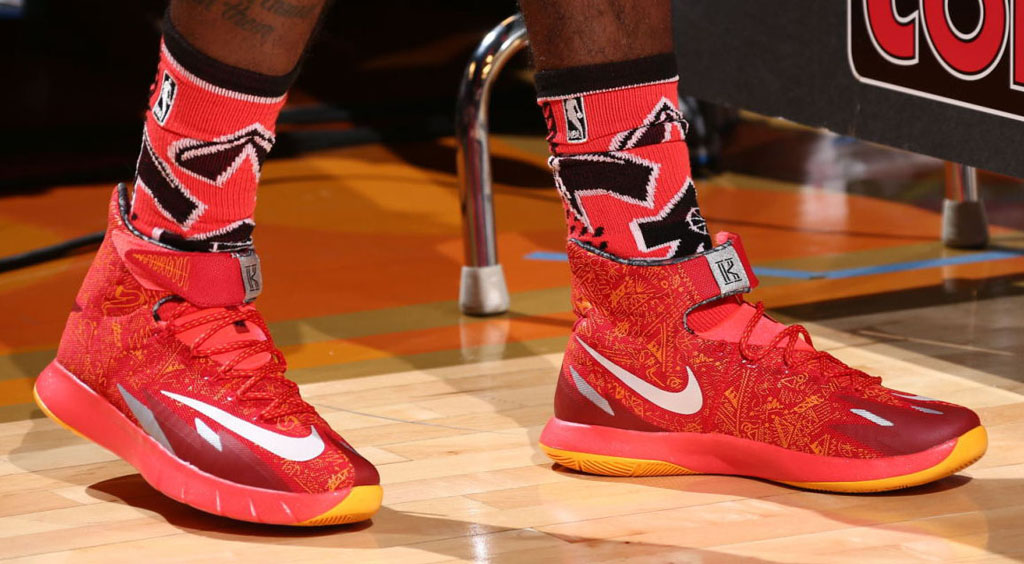 Kyrie Irving -- Nike Zoom HyperRev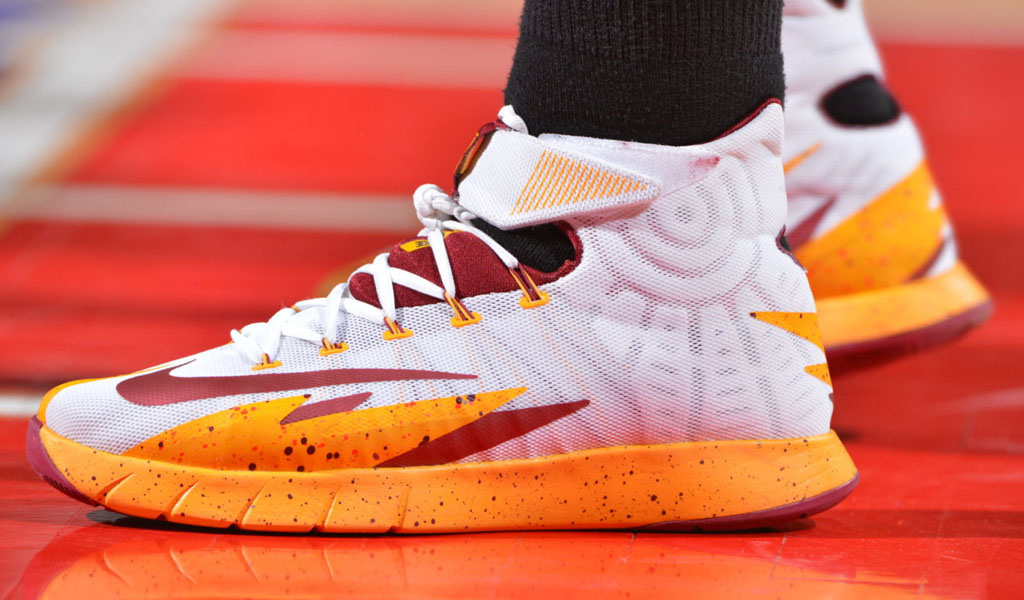 Kyrie Irving -- Nike Zoom HyperRev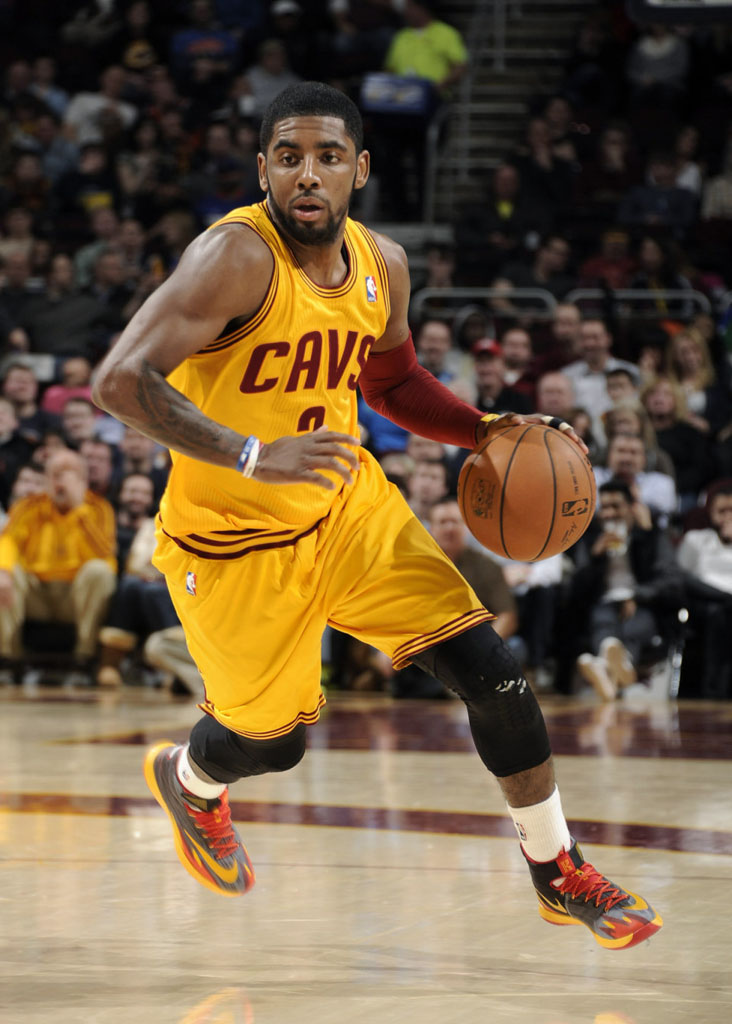 Kyrie Irving -- Nike Zoom HyperRev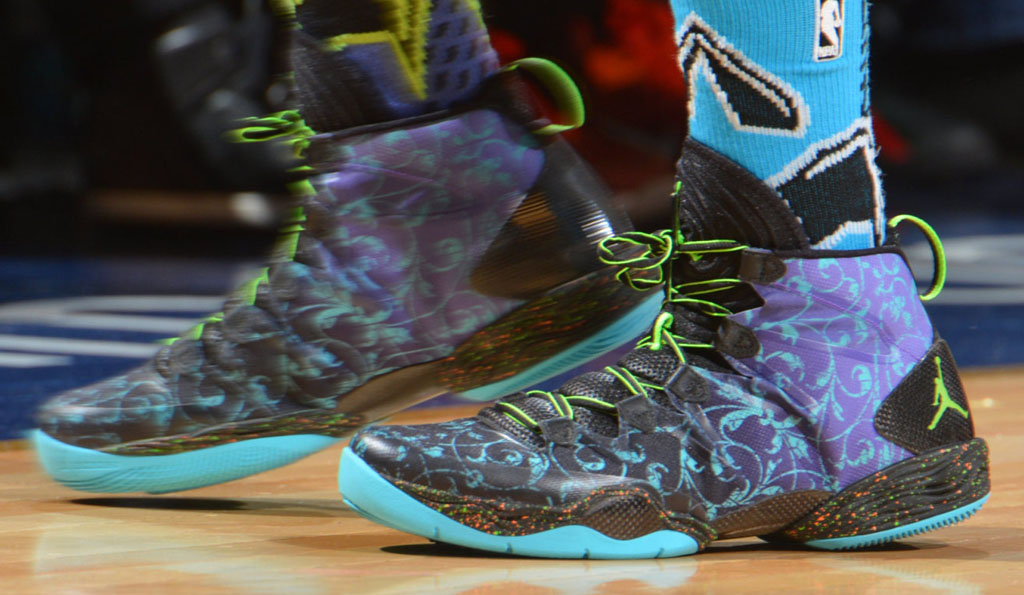 Victor Oladipo -- Air Jordan XX8 SE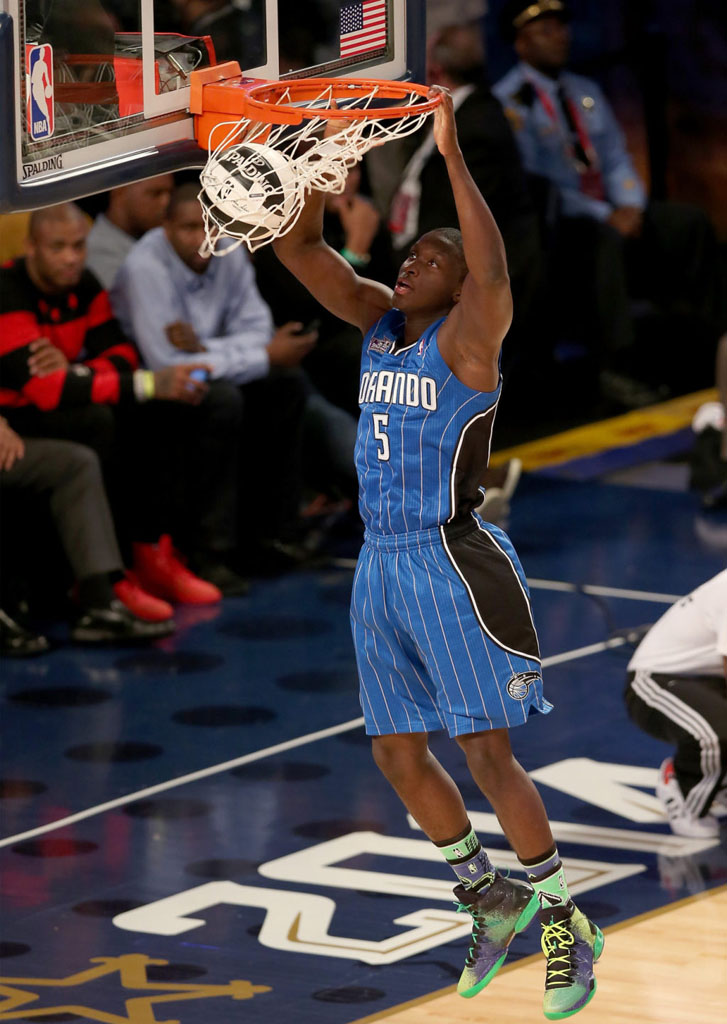 Victor Oladipo -- Air Jordan XX8 SE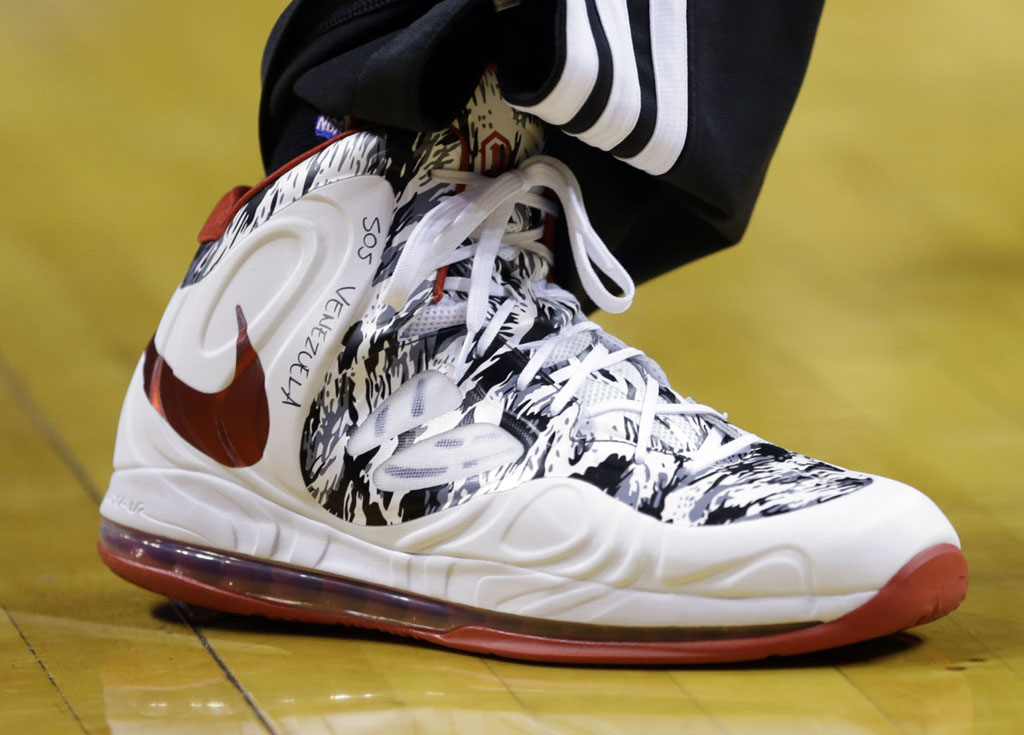 Chris Bosh // Nike Air Max Hyperposite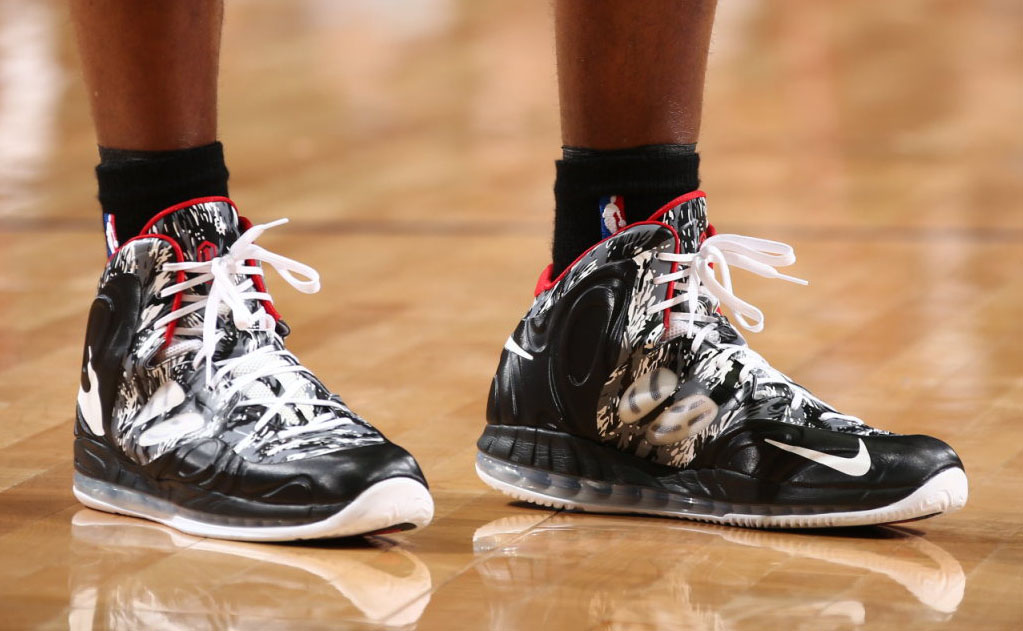 Chris Bosh -- Nike Air Max Hyperposite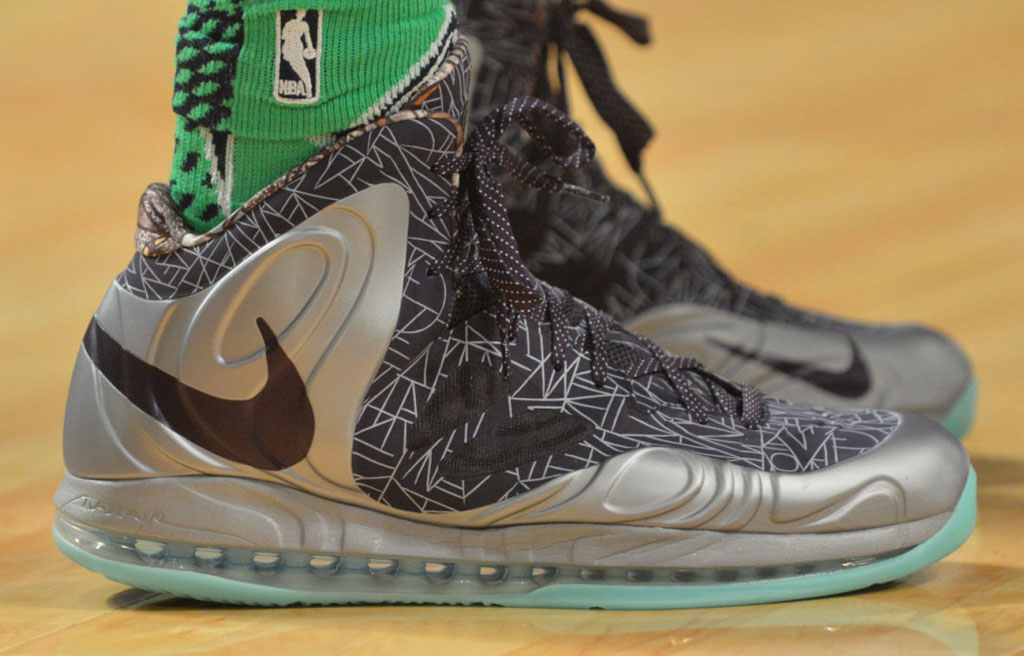 Chris Bosh -- Nike Air Max Hyperposite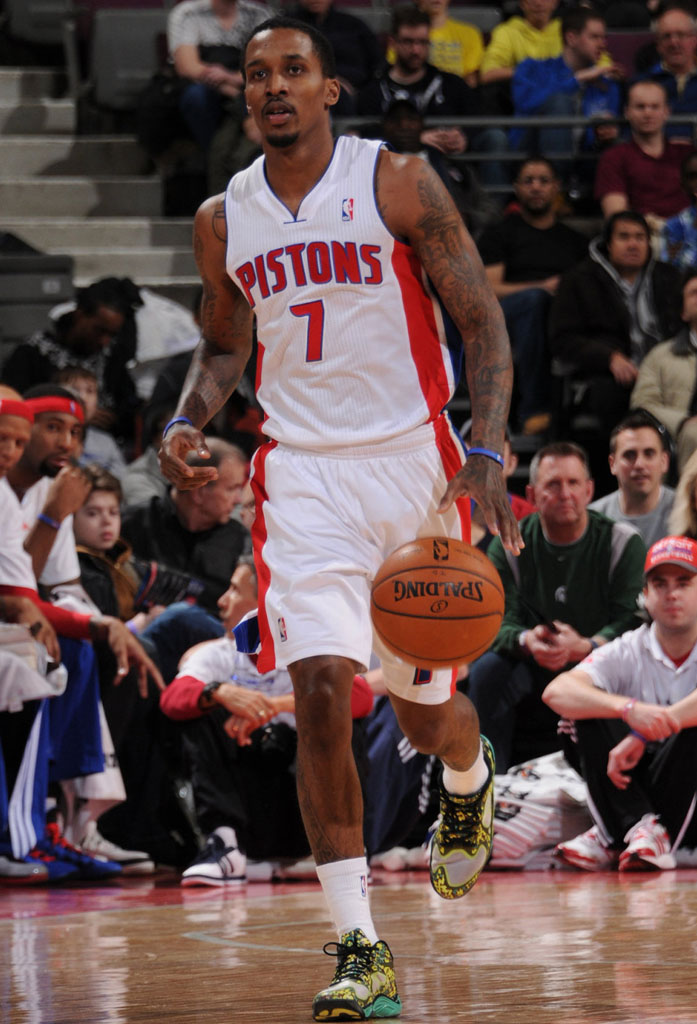 Brandon Jennings -- Under Armour Anatomix Spawn Low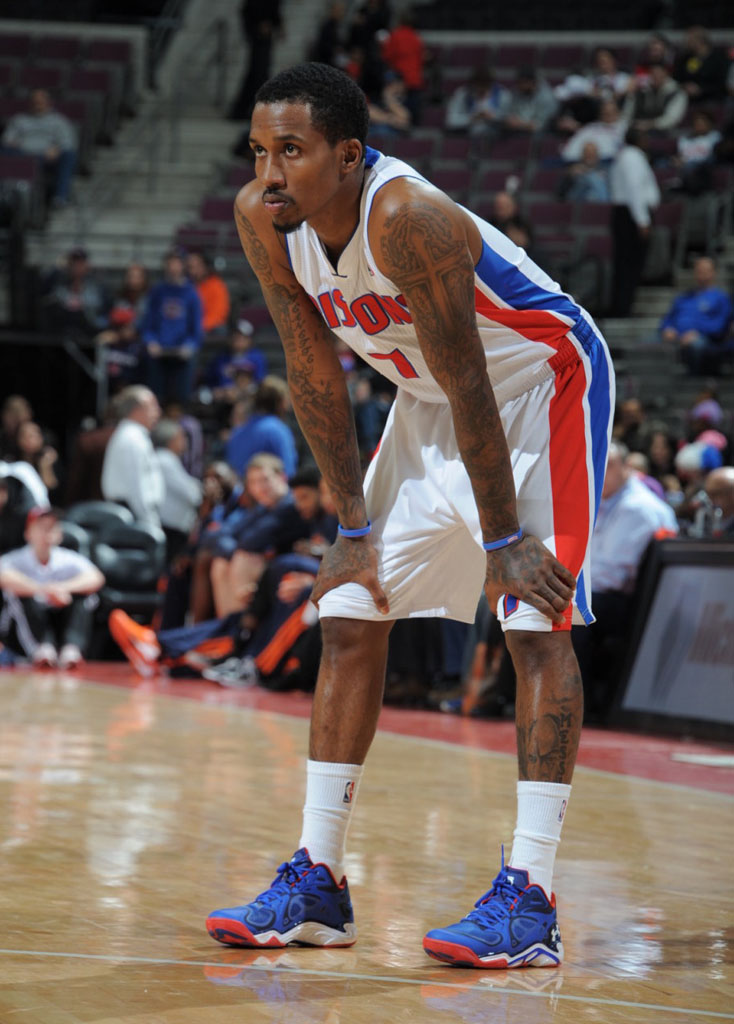 Brandon Jennings -- Under Armour Anatomix Spawn Low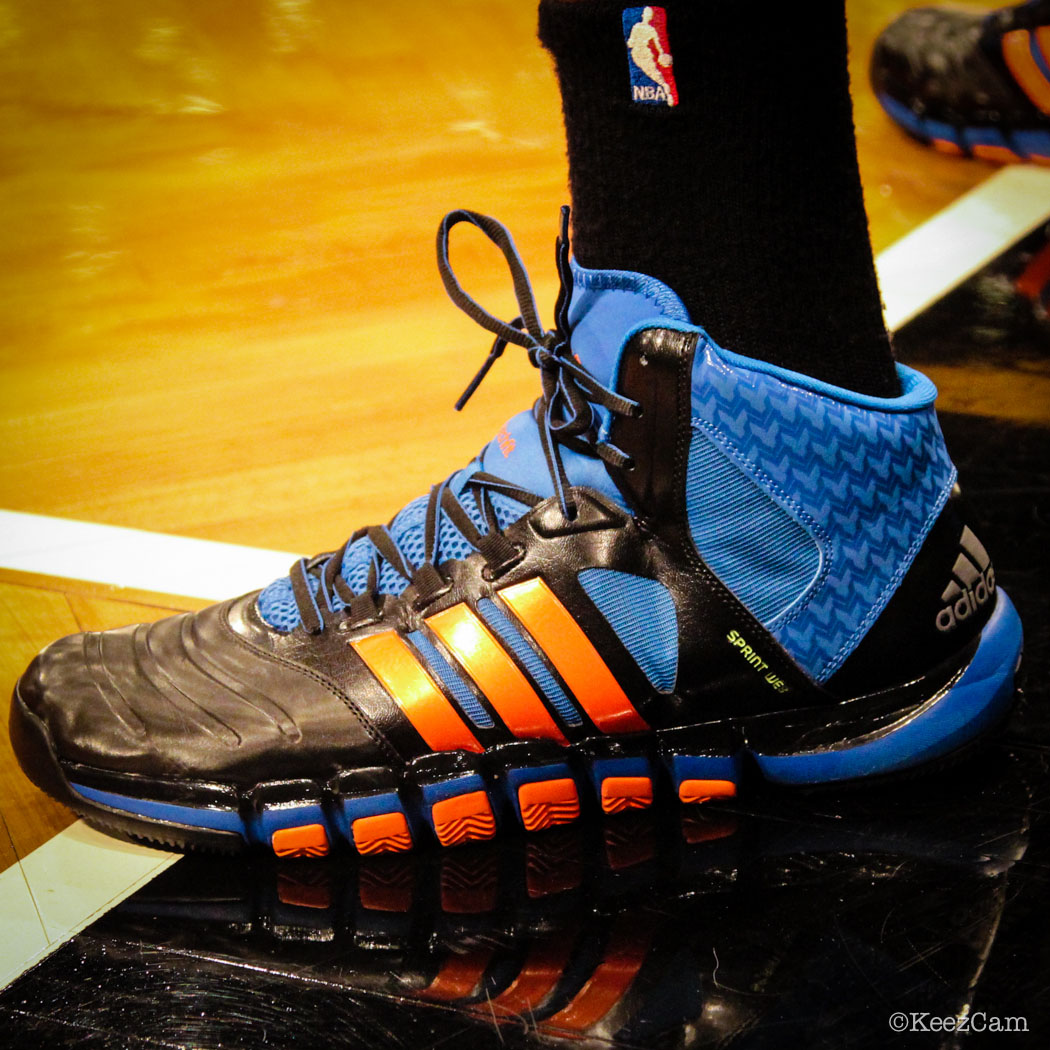 Serge Ibaka -- adidas Crazyghost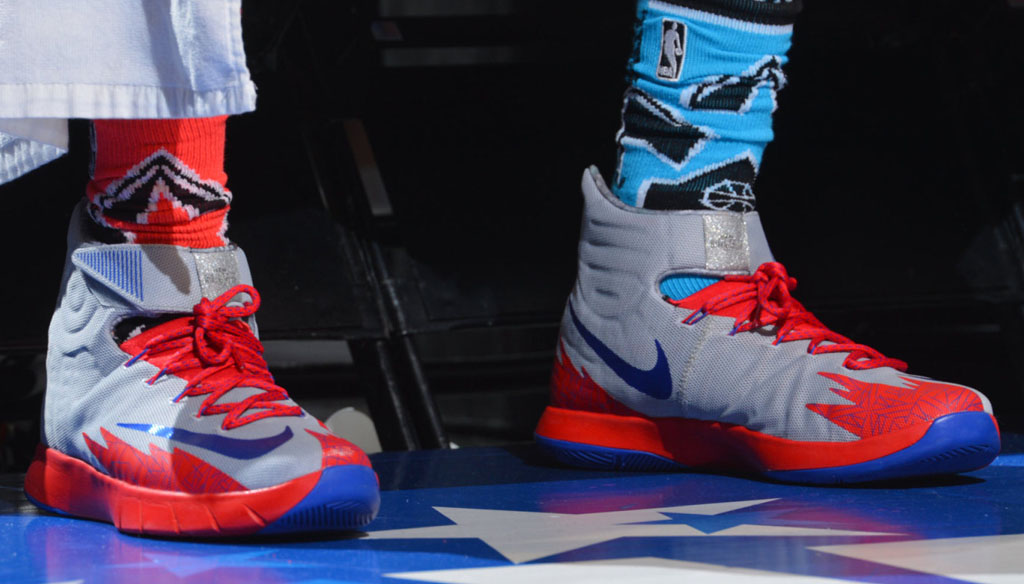 Michael Carter-Williams -- Nike Zoom HyperRev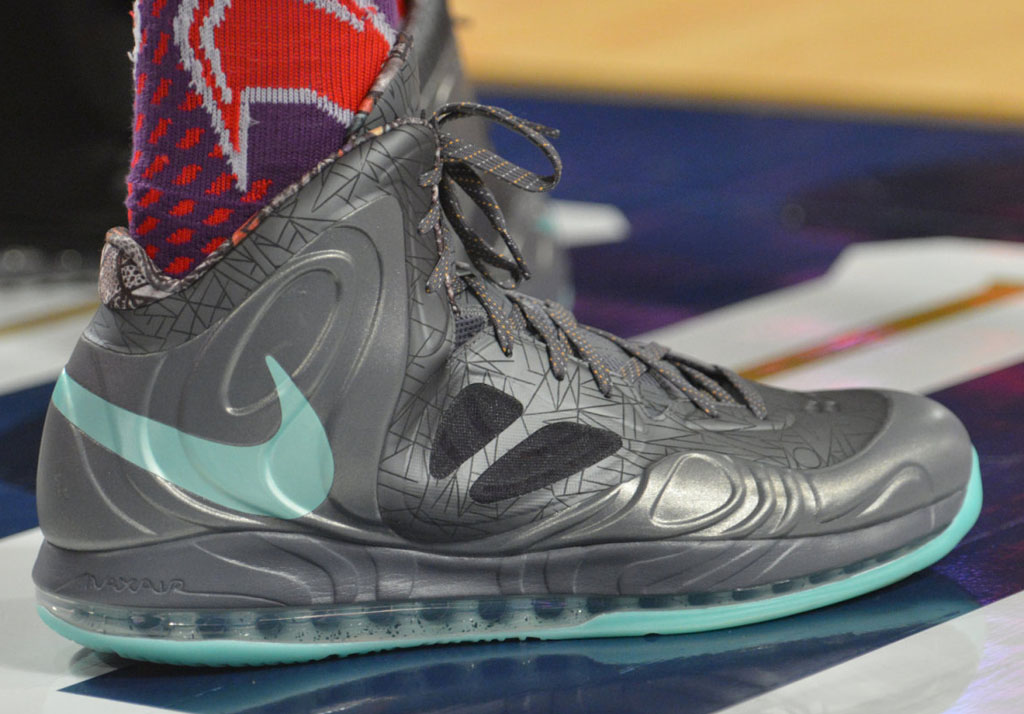 Anthony Davis -- Nike Air Max Hyperposite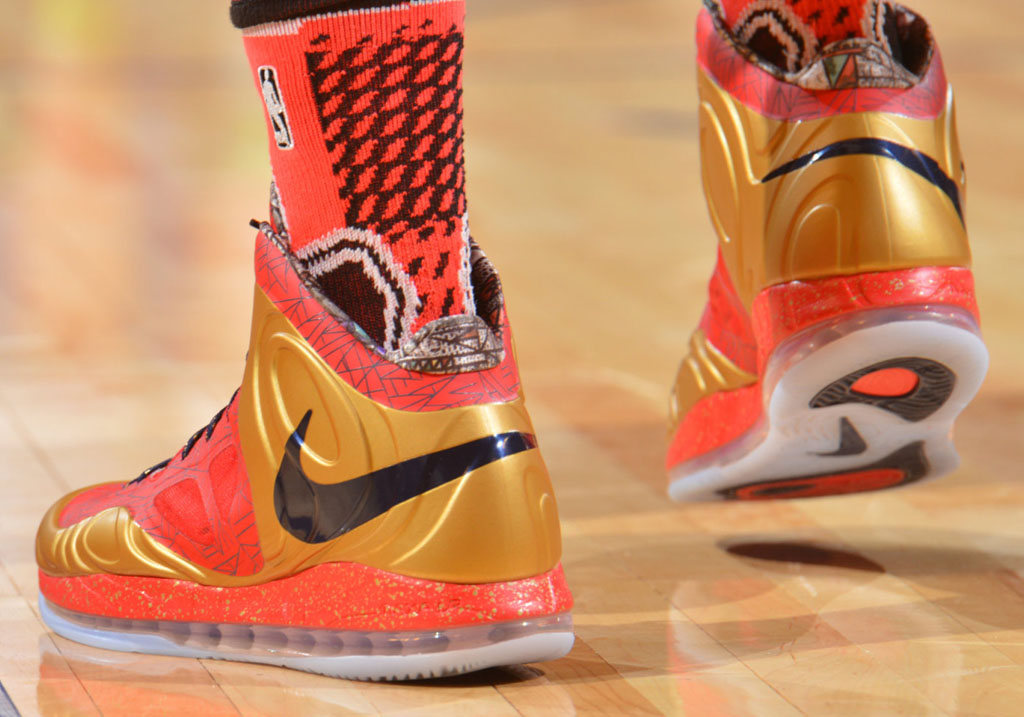 Anthony Davis -- Nike Air Max Hyperposite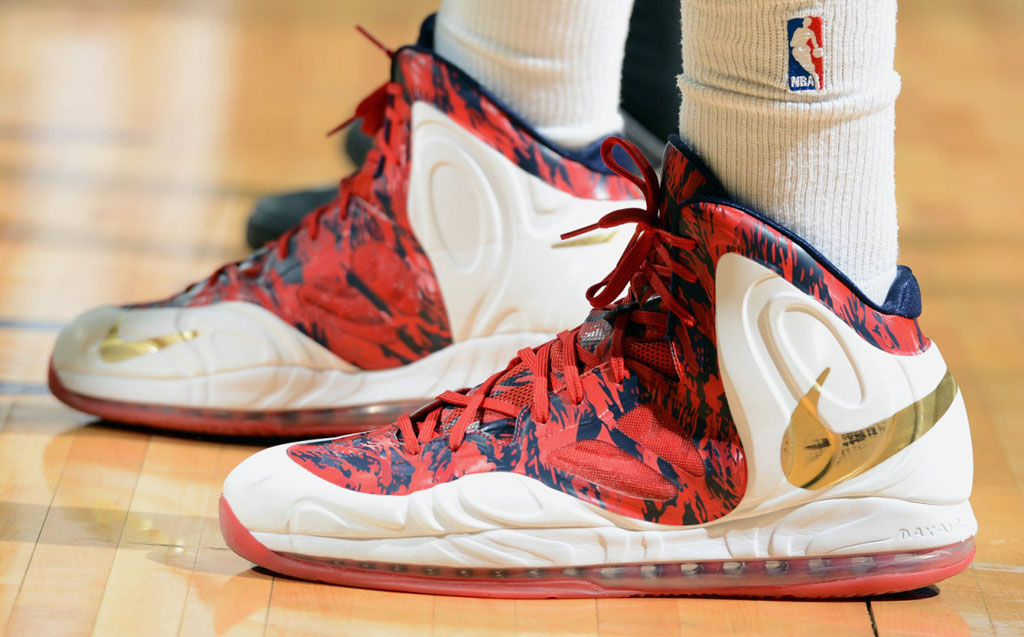 Anthony Davis -- Nike Air Max Hyperposite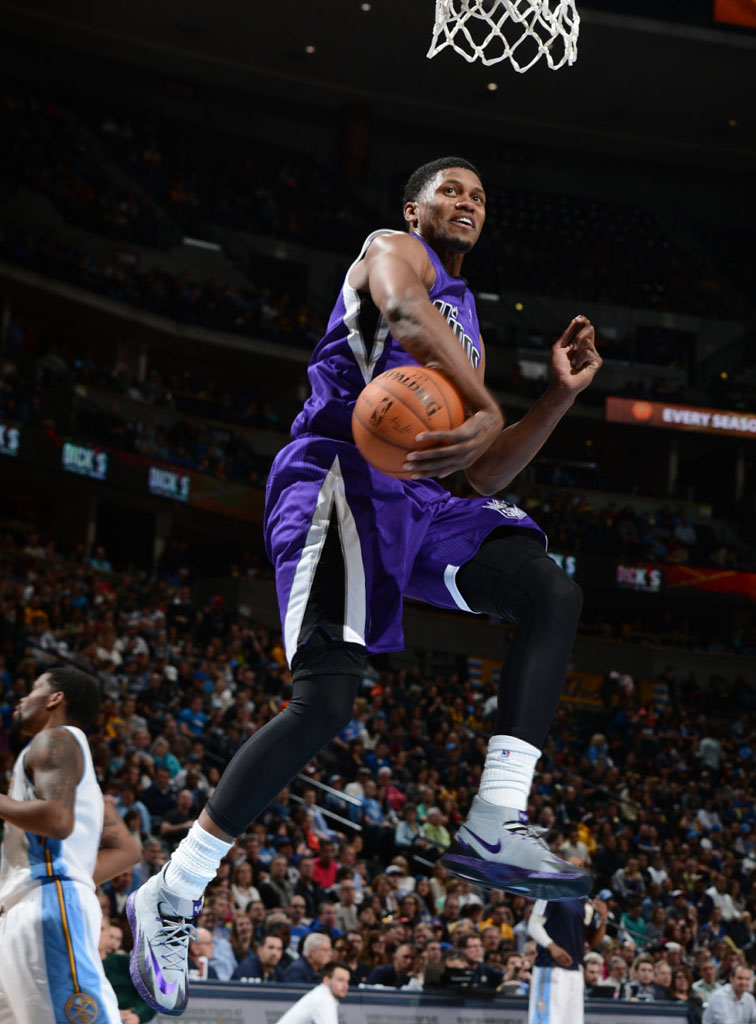 Rudy Gay -- Nike Zoom HyperRev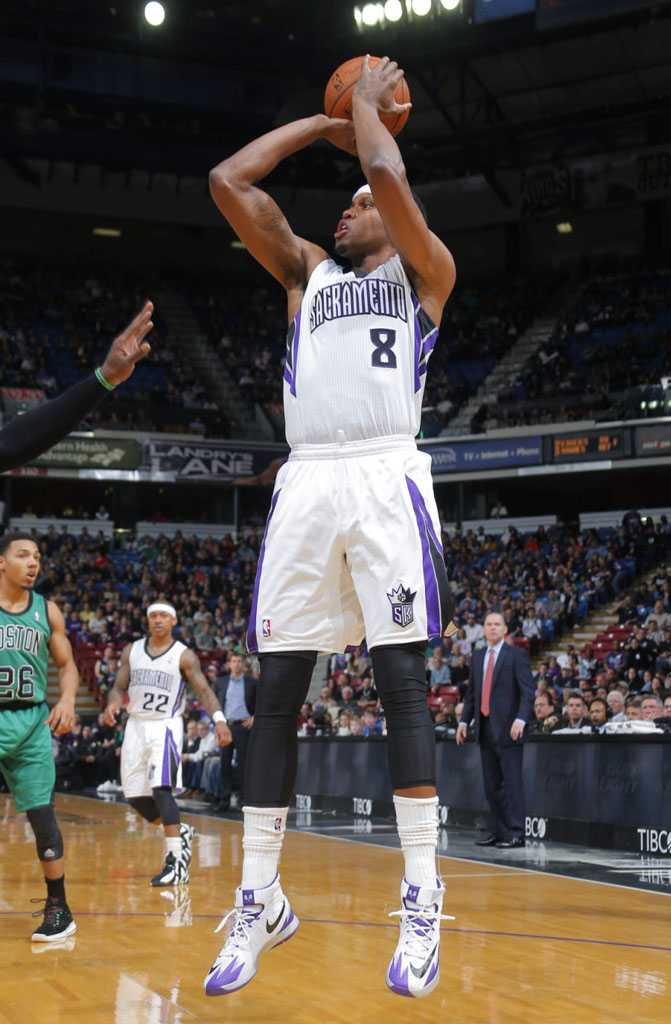 Rudy Gay -- Nike Zoom HyperRev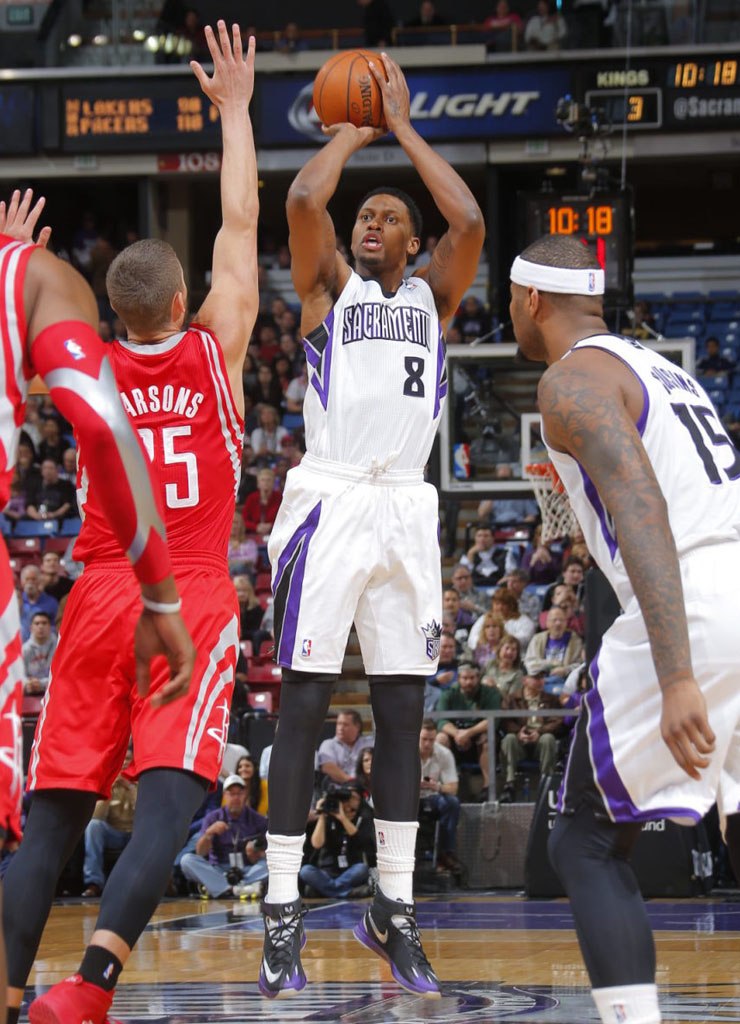 Rudy Gay -- Nike Zoom HyperRev PE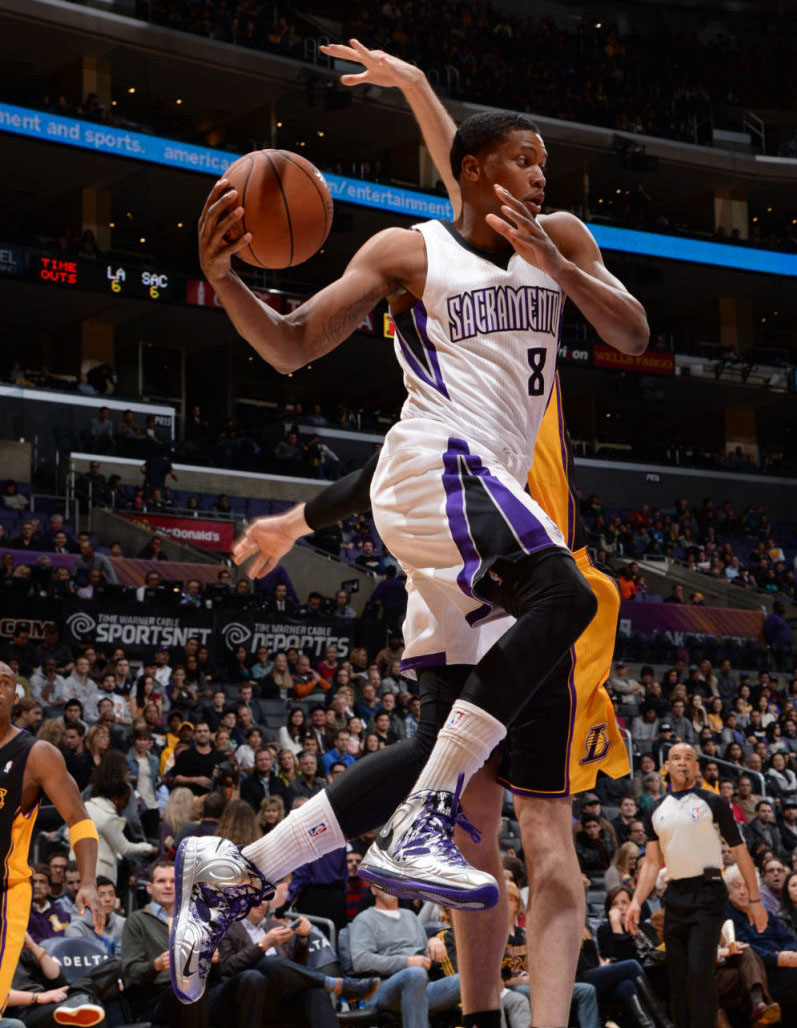 Rudy Gay -- Nike Air Max Hyperposite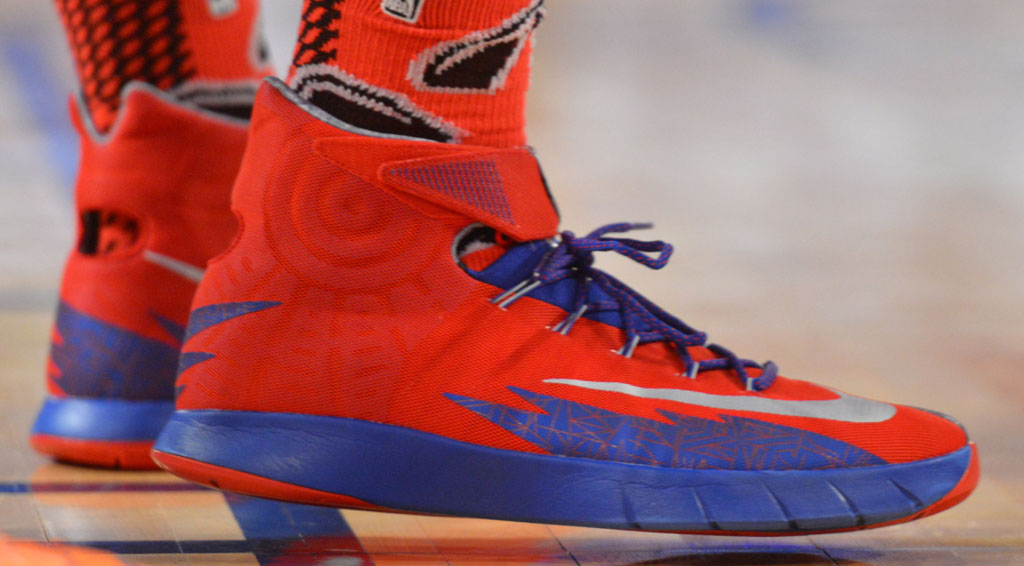 Andre Drummond -- Nike Zoom HyperRev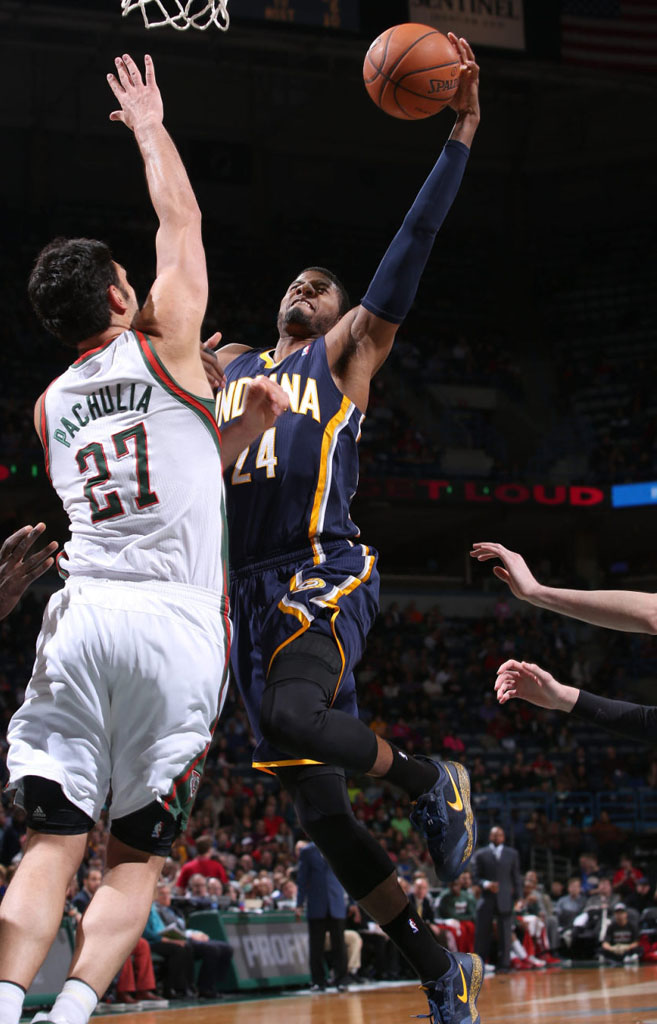 Paul George -- Nike Zoom Crusader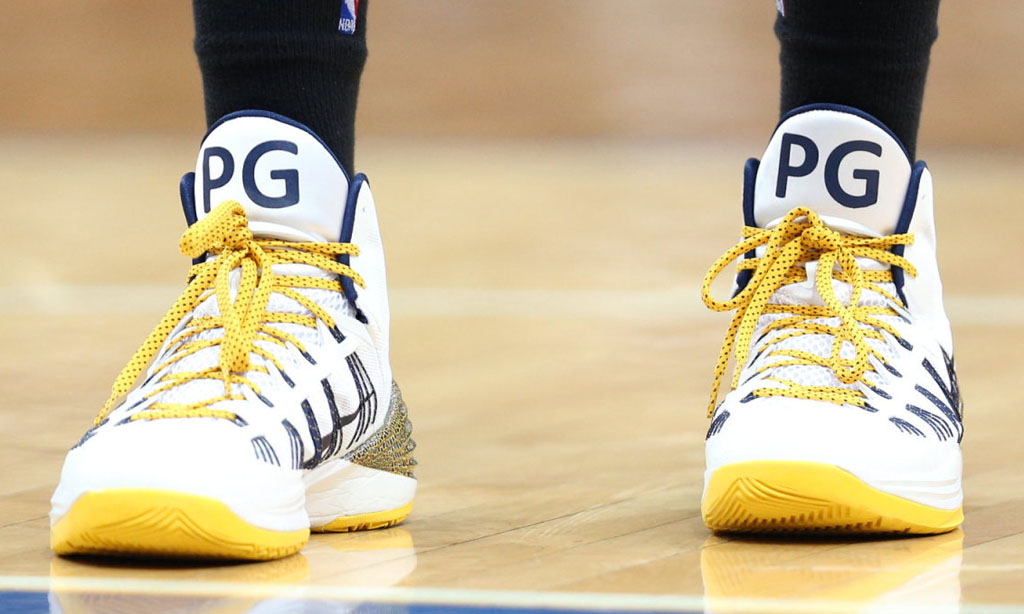 Paul George -- Nike Hyperdunk 2013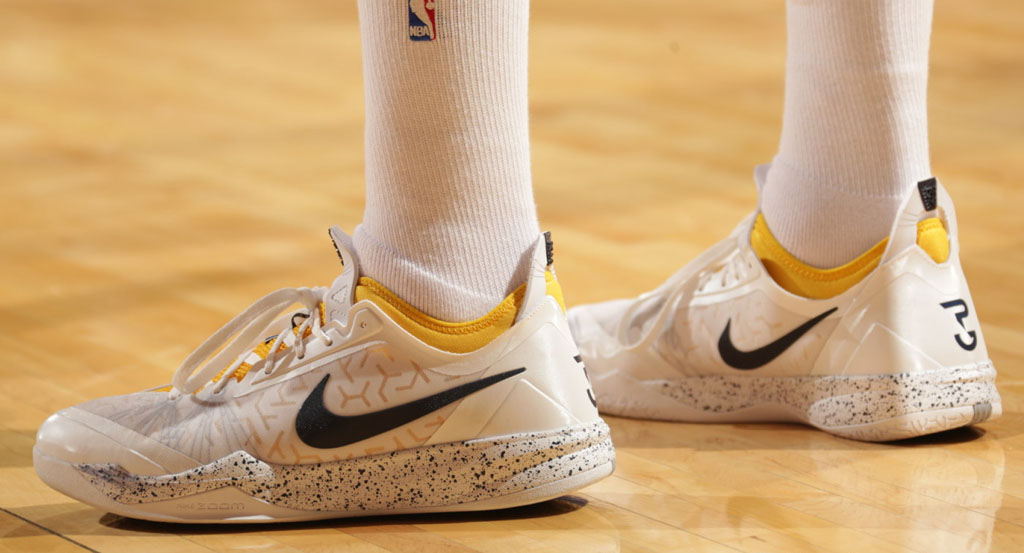 Paul George -- Nike Zoom Crusader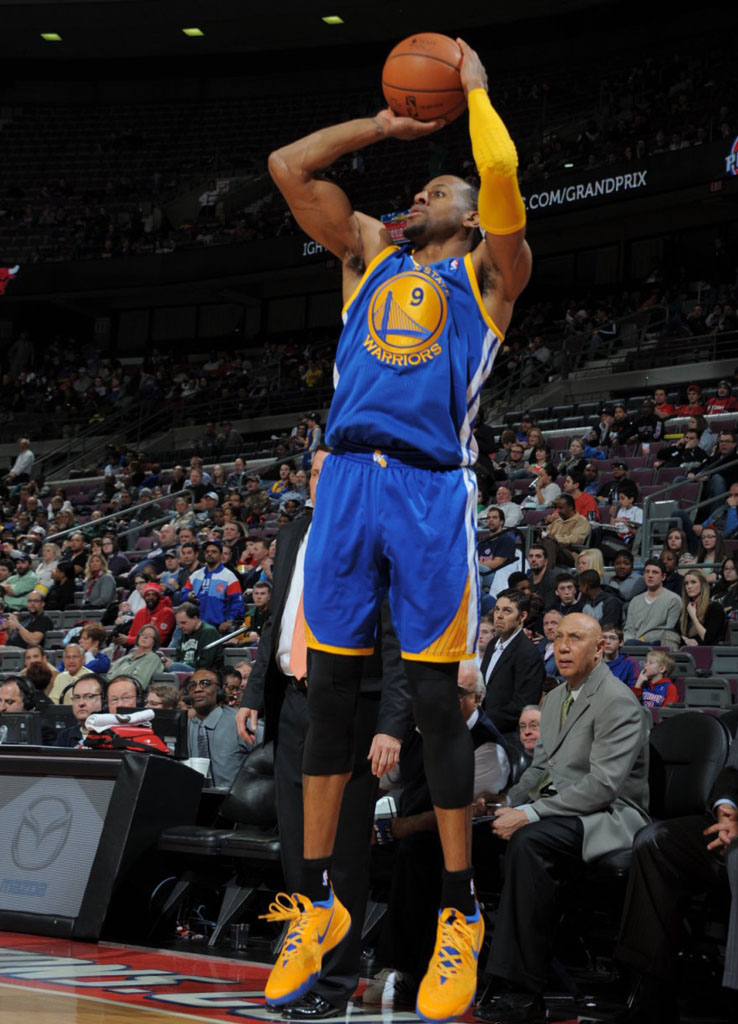 Andre Iguodala -- Nike Zoom Crusader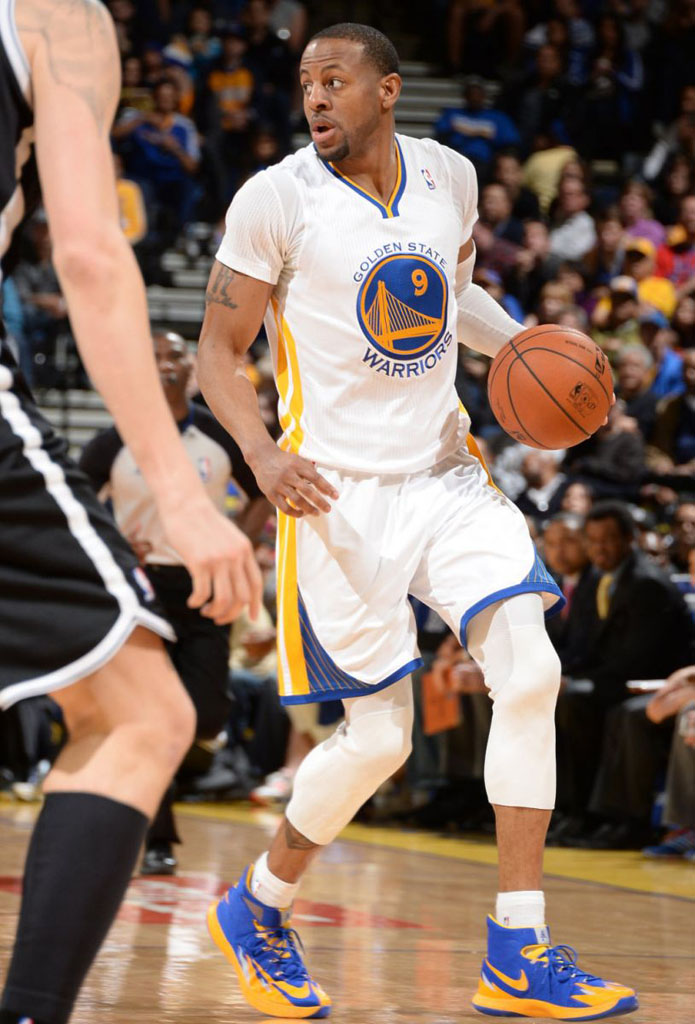 Andre Iguodala -- Nike Zoom HyperRev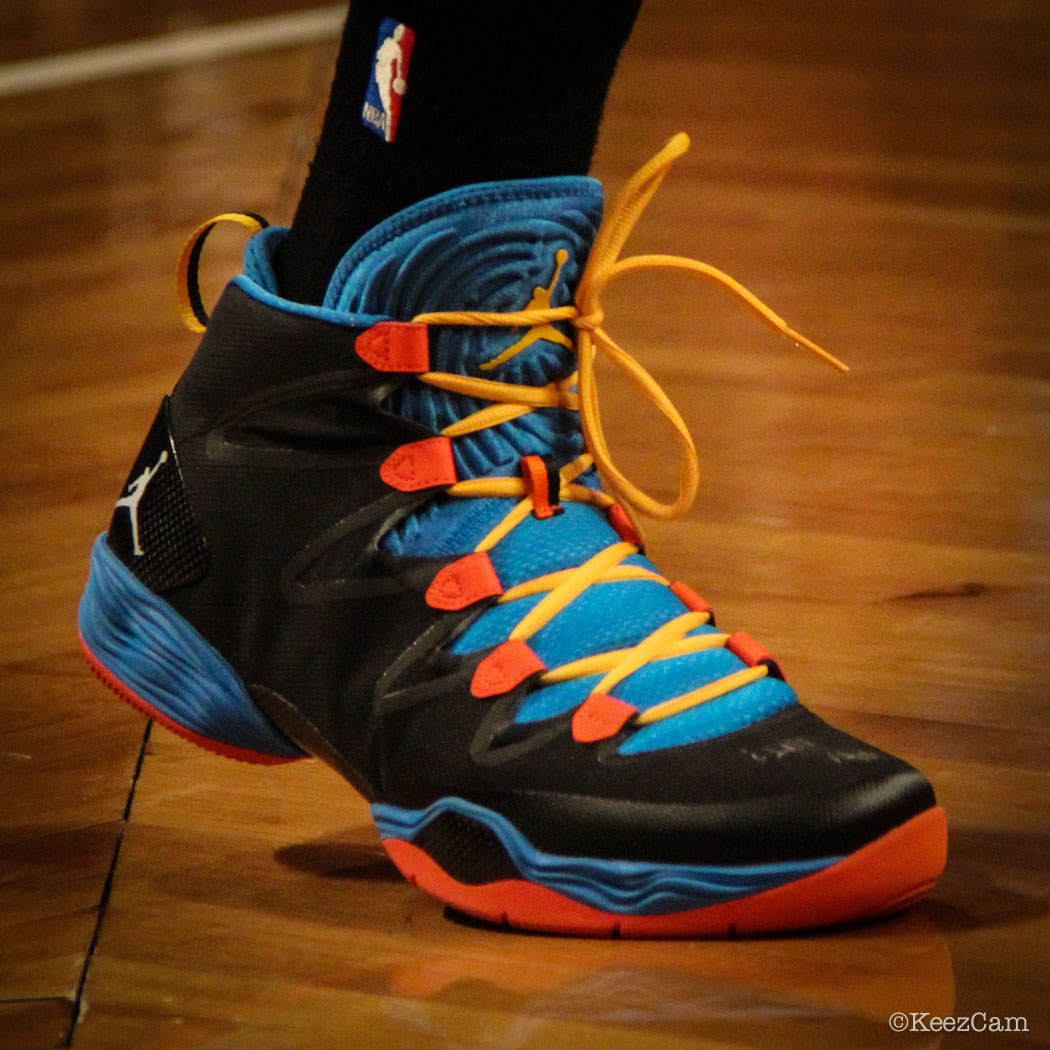 Russell Westbrook -- Air Jordan XX8 SE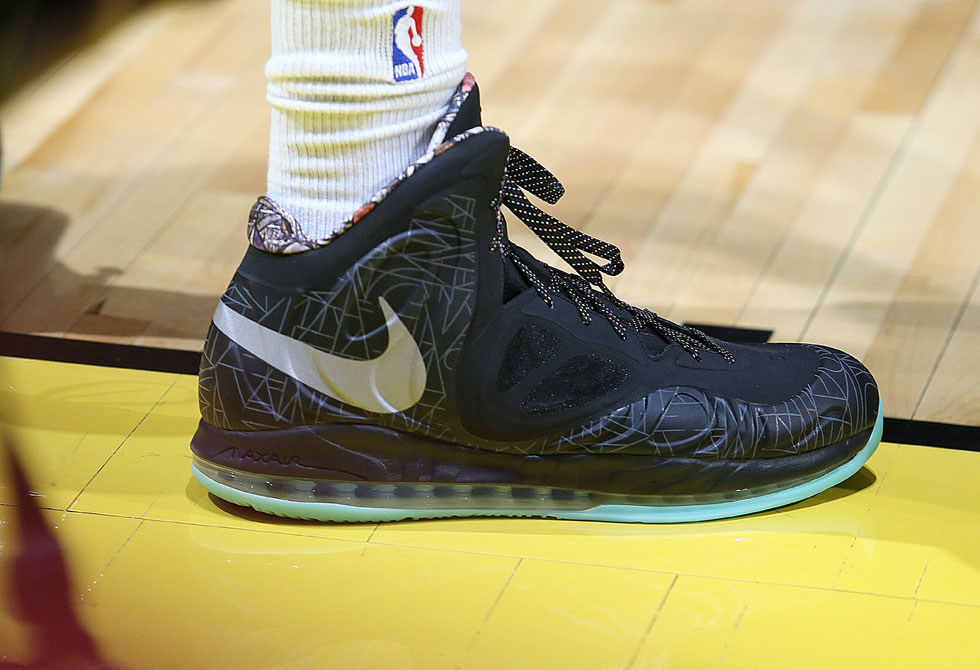 LaMarcus Aldridge -- Nike Air Max Hyperposite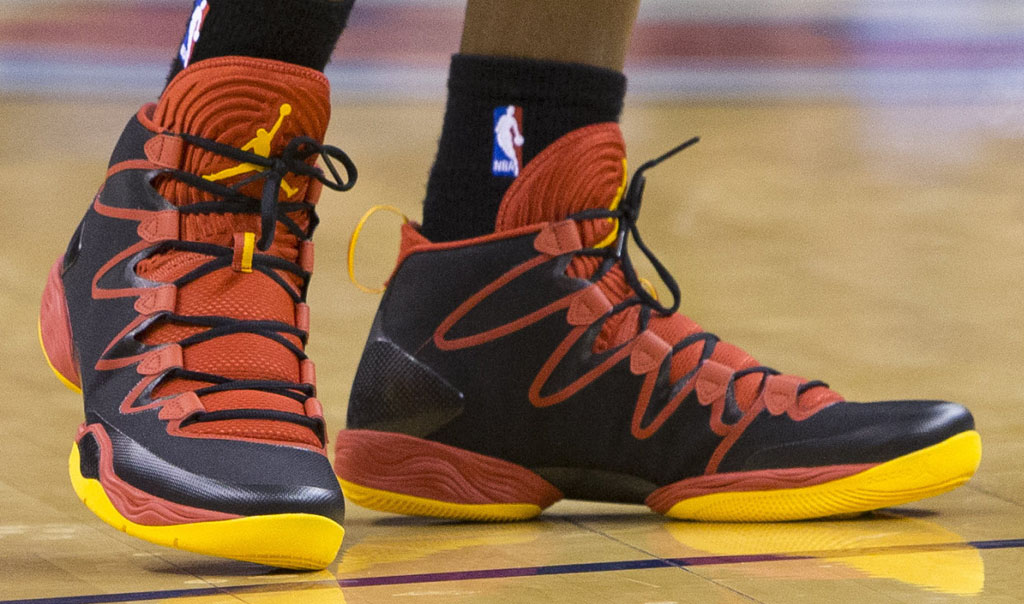 Ray Allen -- Air Jordan XX8 SE
Wayne Ellington -- Nike Zoom Crusader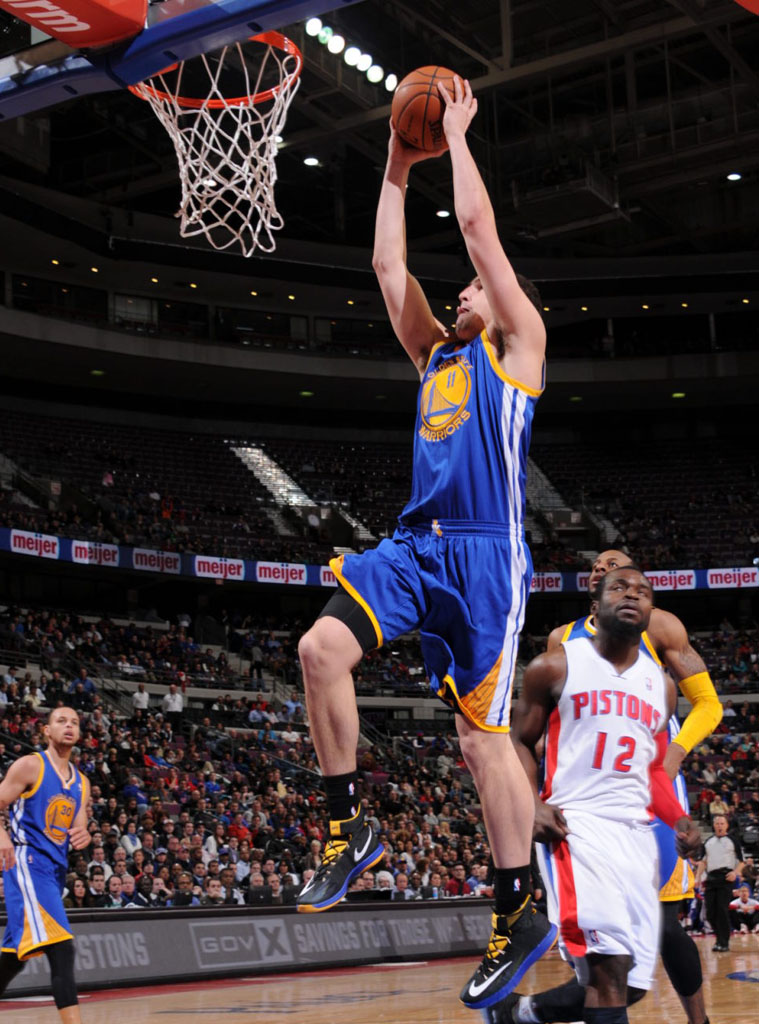 Klay Thompson -- Nike Zoom HyperRev PE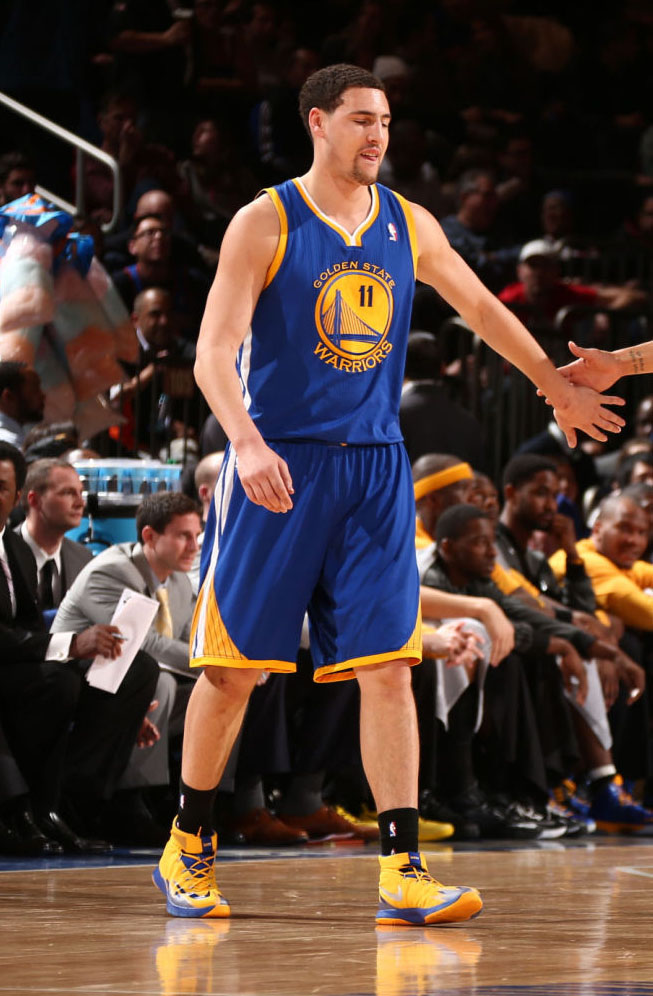 Klay Thompson -- Nike Zoom HyperRev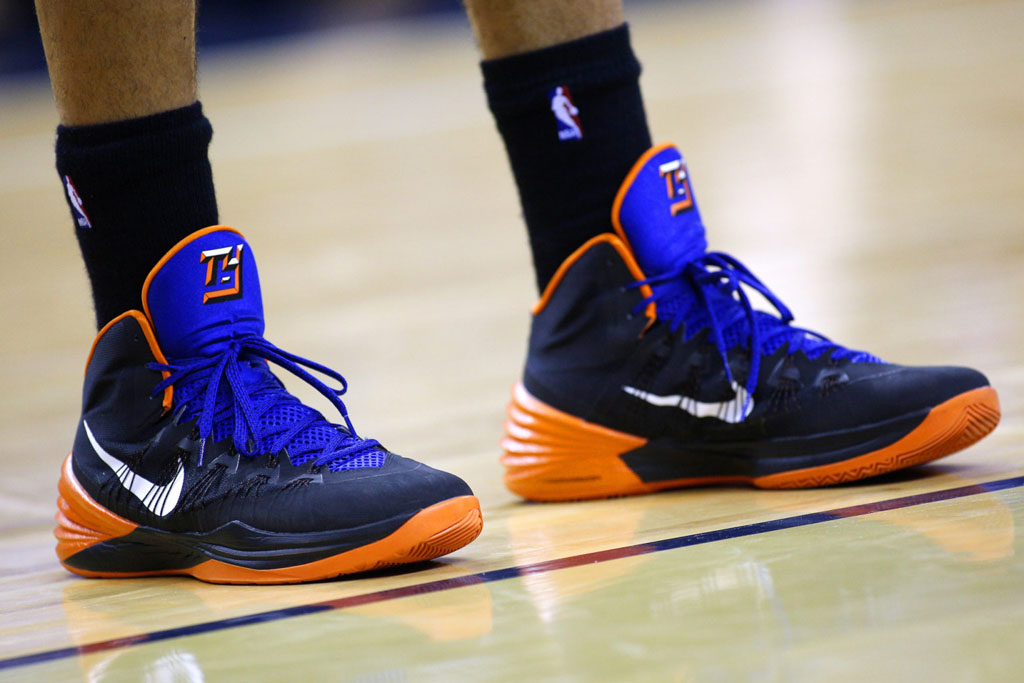 Tyson Chandler -- Nike Hyperdunk 2013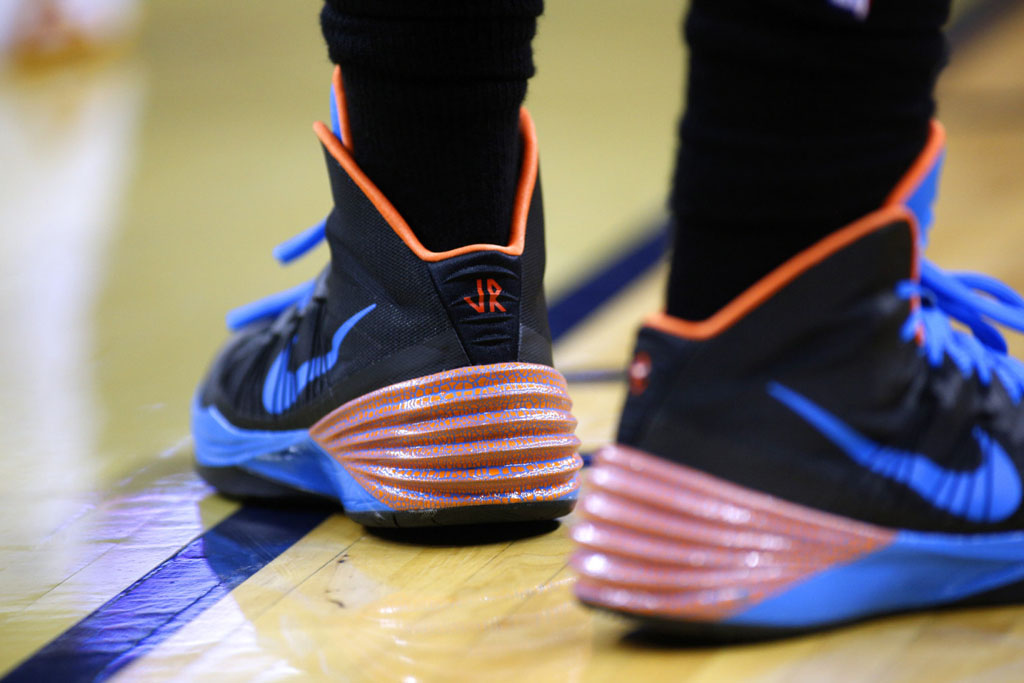 J.R. Smith -- Nike Hyperdunk 2013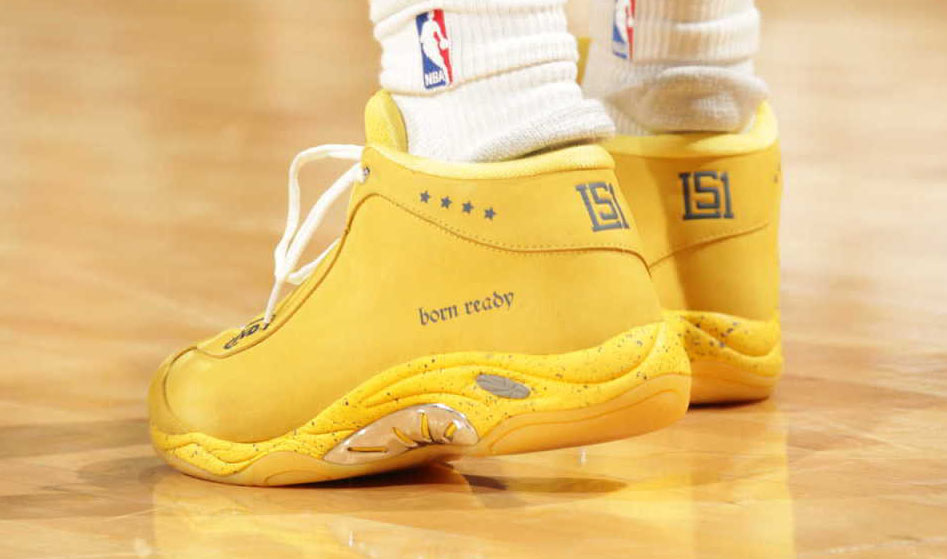 Lance Stephenson -- AND1 Tai Chi PE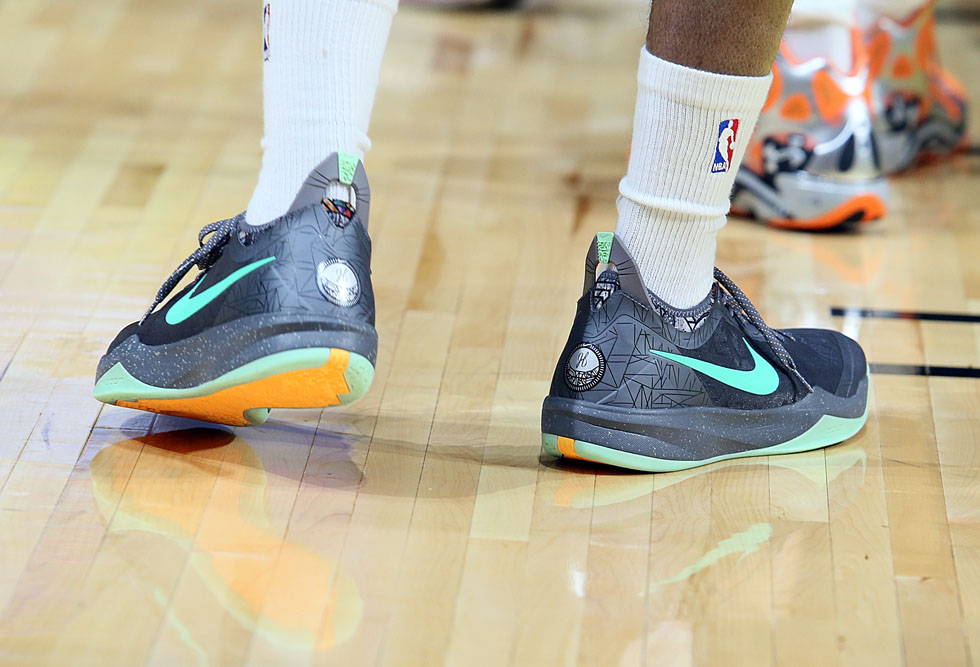 James Harden -- Nike Zoom Crusader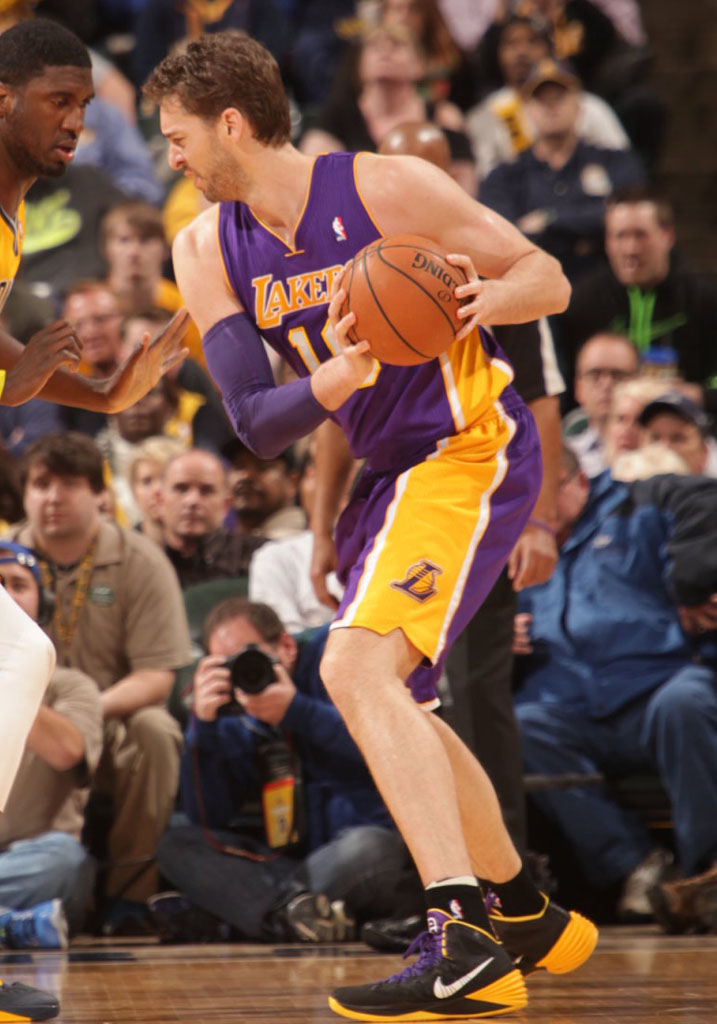 Pau Gasol -- Nike Hyperdunk 2013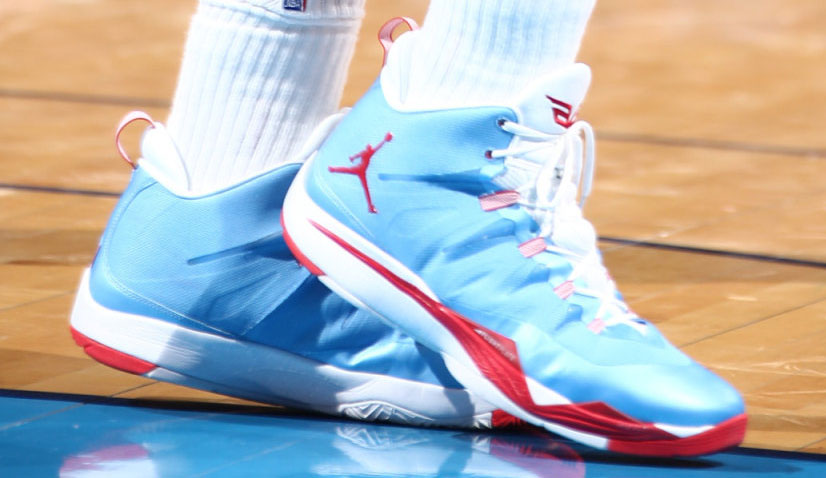 Blake Griffin -- Jordan Super.Fly 2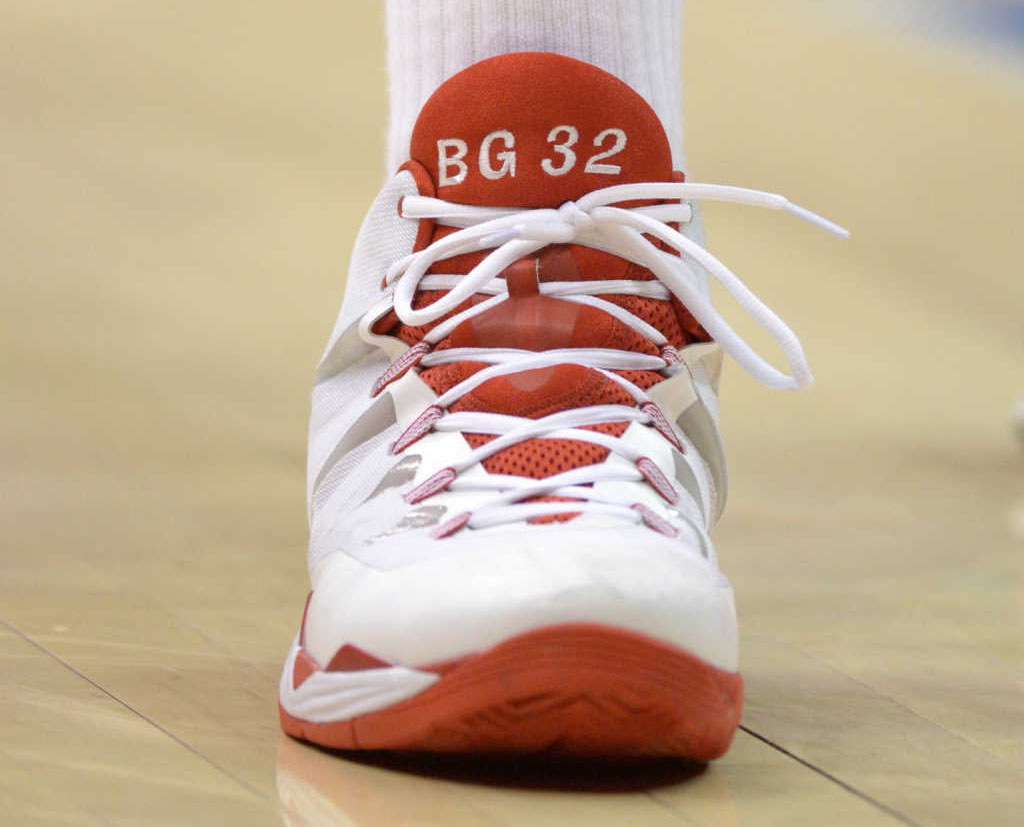 Blake Griffin -- Jordan Super.Fly 2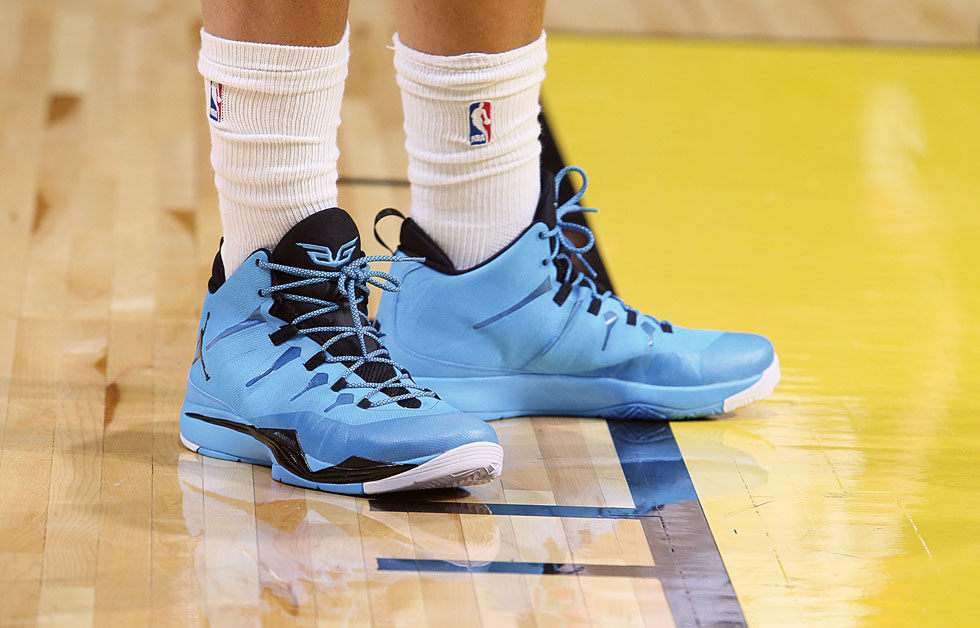 Blake Griffin -- Jordan Super.Fly 2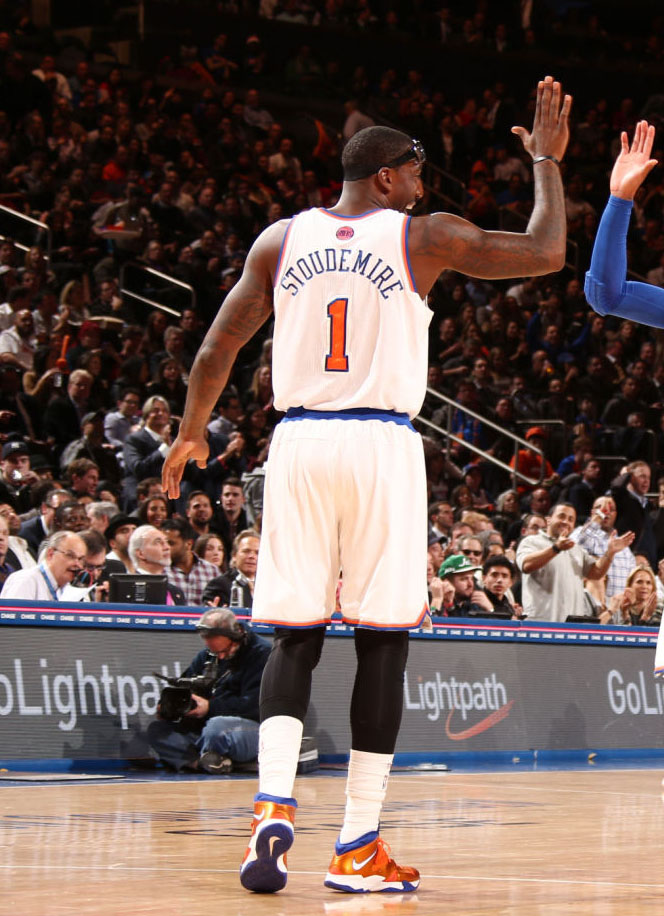 Amar'e Stoudemire -- Nike Zoom Soldier VII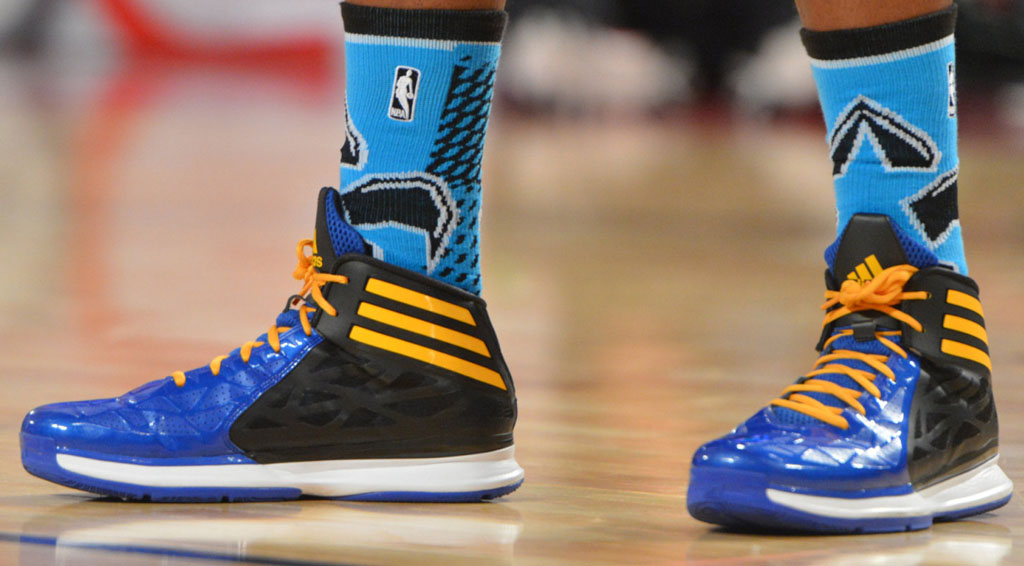 Harrison Barnes -- adidas Crazy Fast 2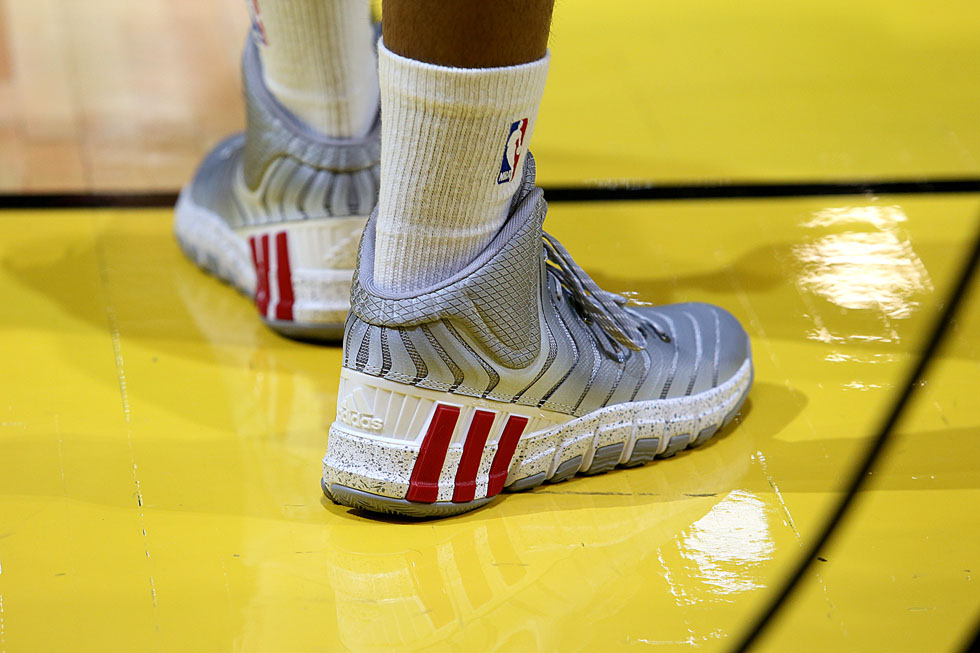 Damian Lillard -- adidas Crazyquick 2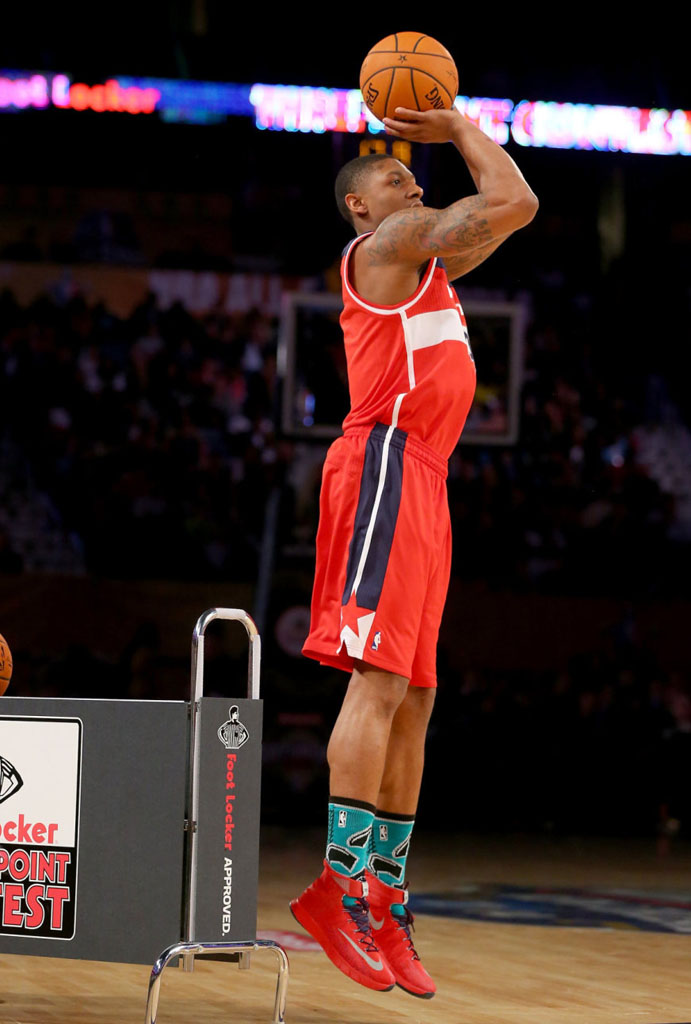 Bradley Beal -- Nike Zoom HyperRev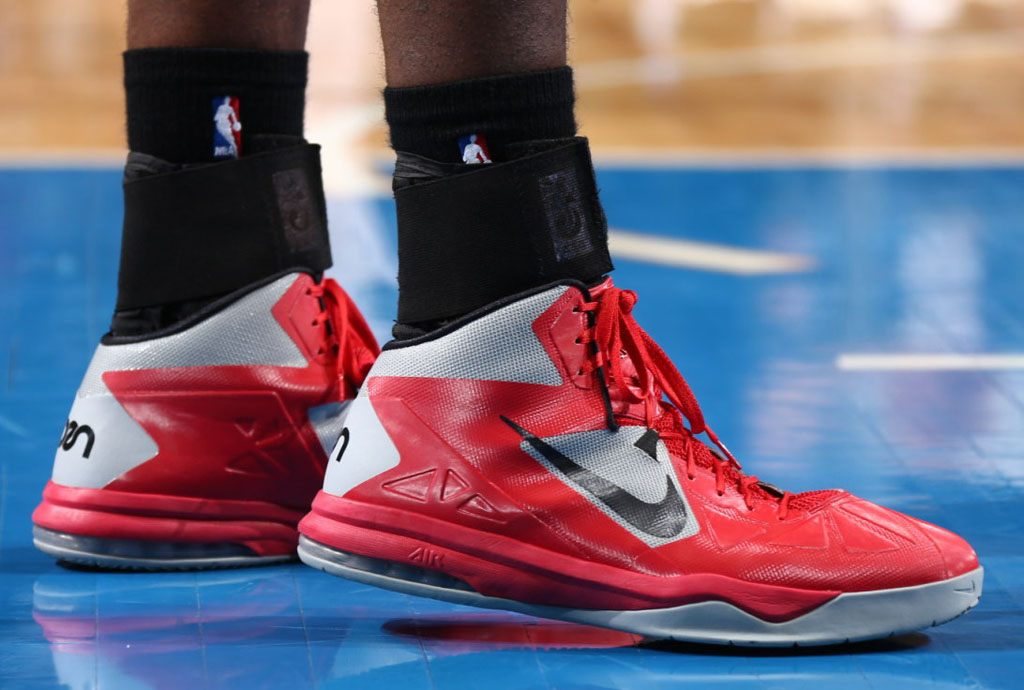 Greg Oden -- Nike Air Max Body U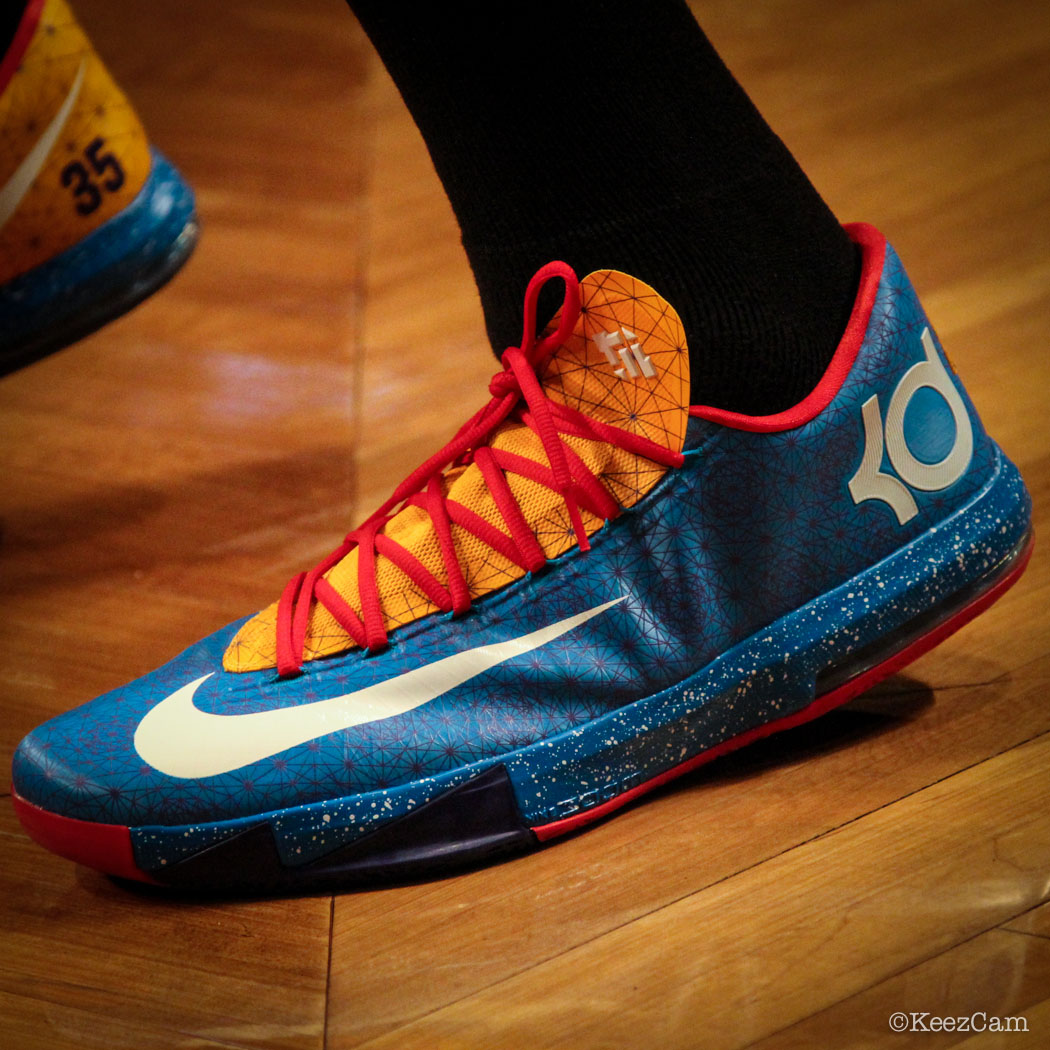 Kevin Durant -- Nike KD 6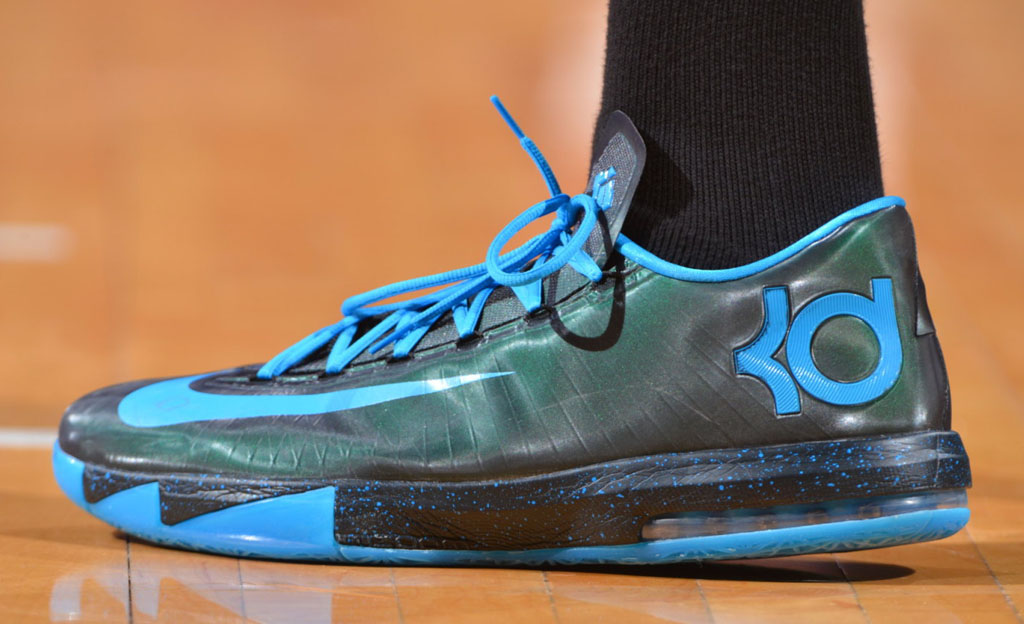 Kevin Durant -- Nike KD 6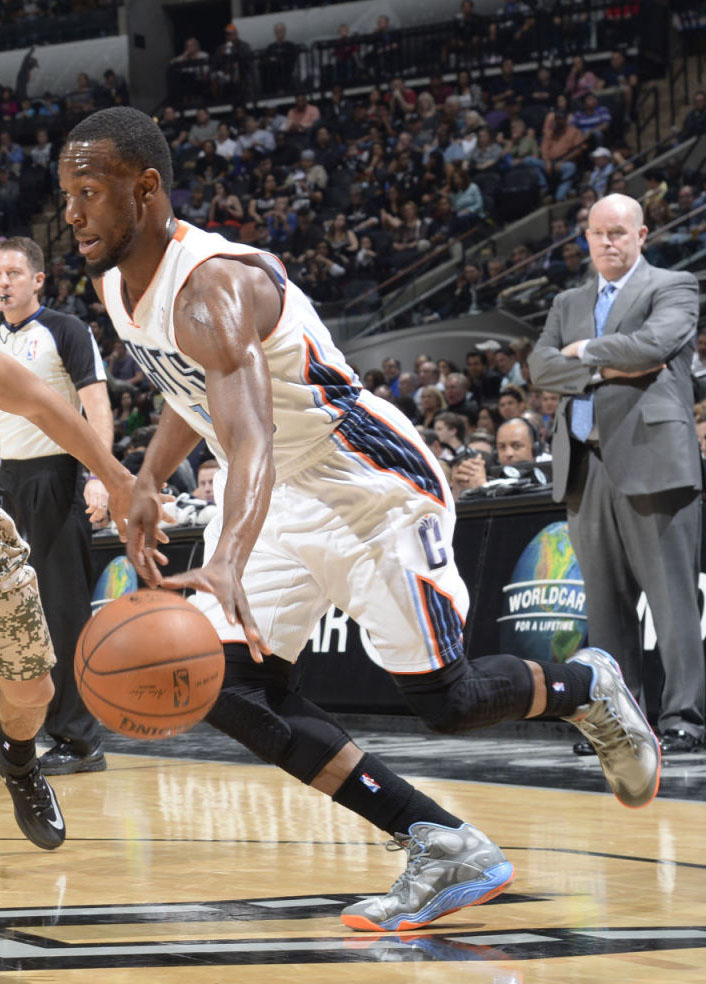 Kemba Walker -- Under Armour Anatomix Spawn PE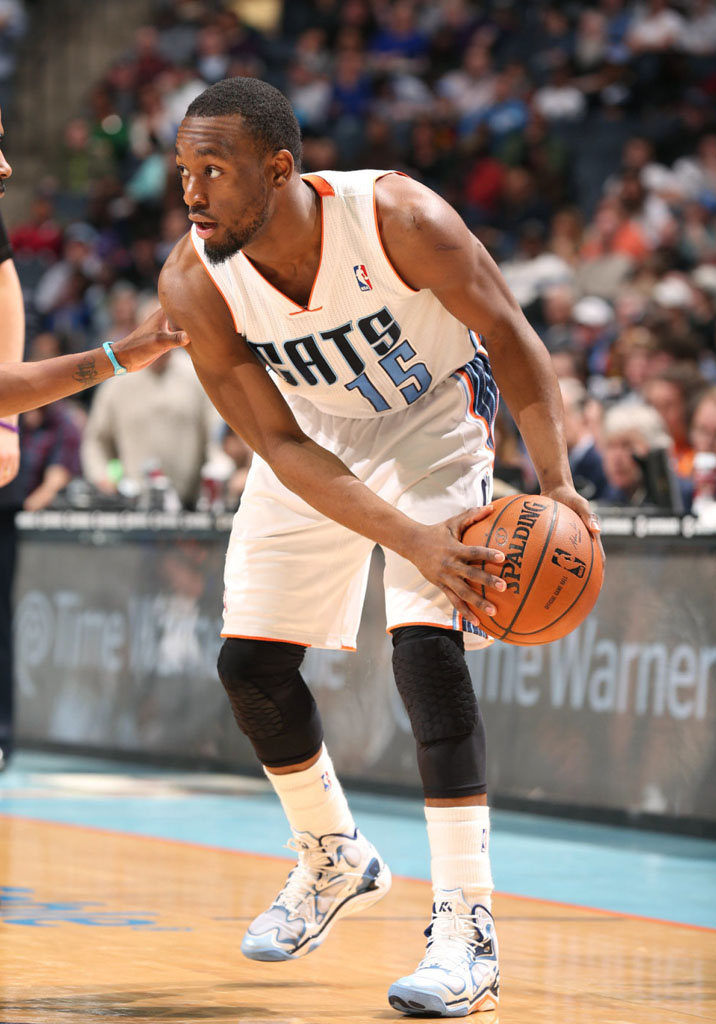 Kemba Walker -- Under Armour Anatomix Spawn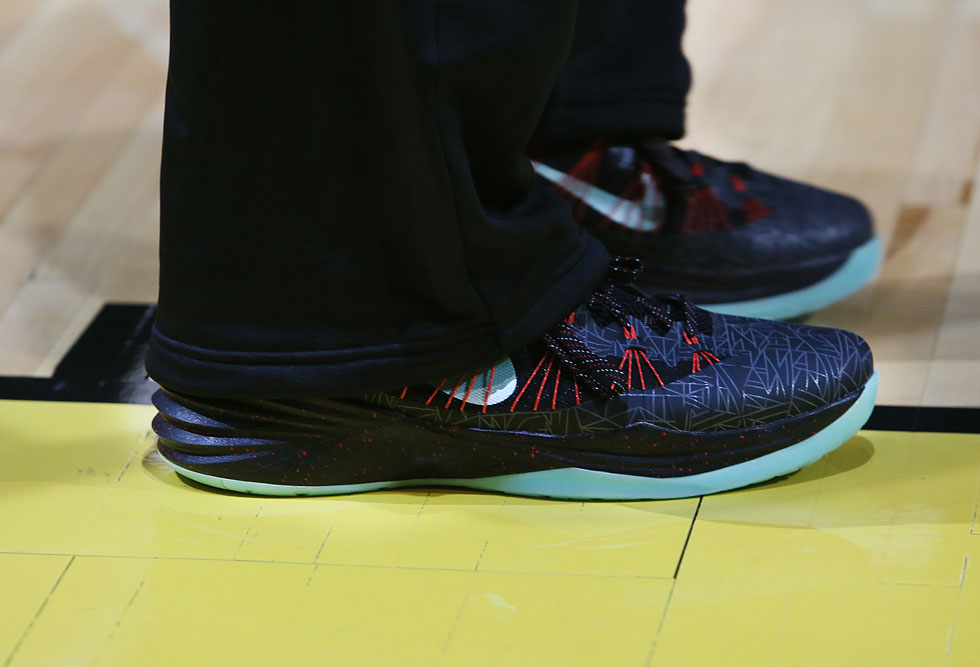 Dirk Nowitzki -- Nike Hyperdunk 2013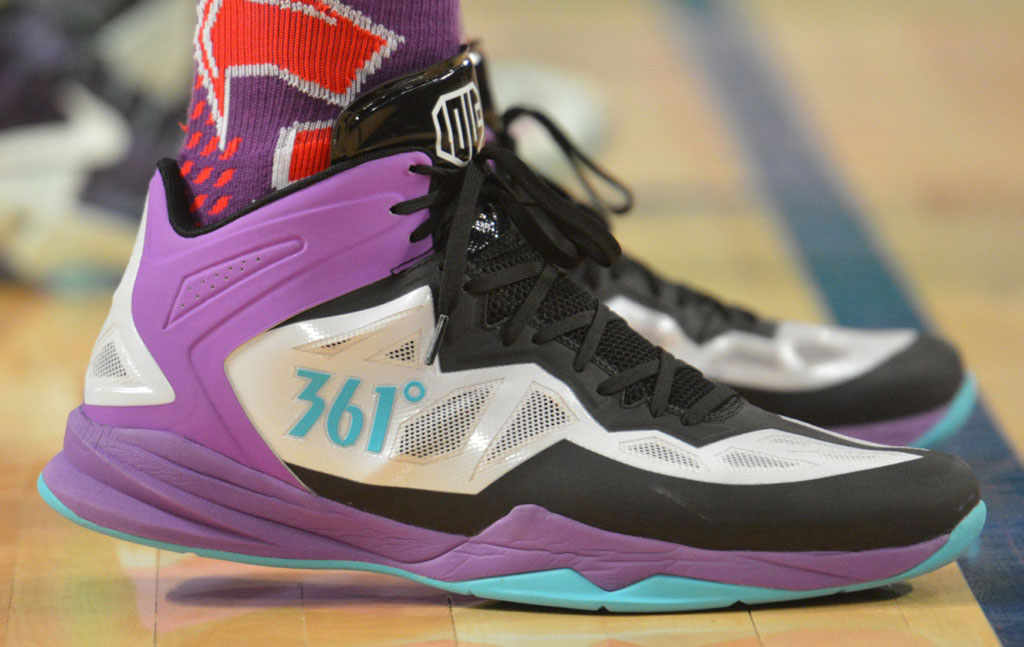 Kevin Love -- 361 Love 3.0
Chris Paul -- Jordan CP3.VII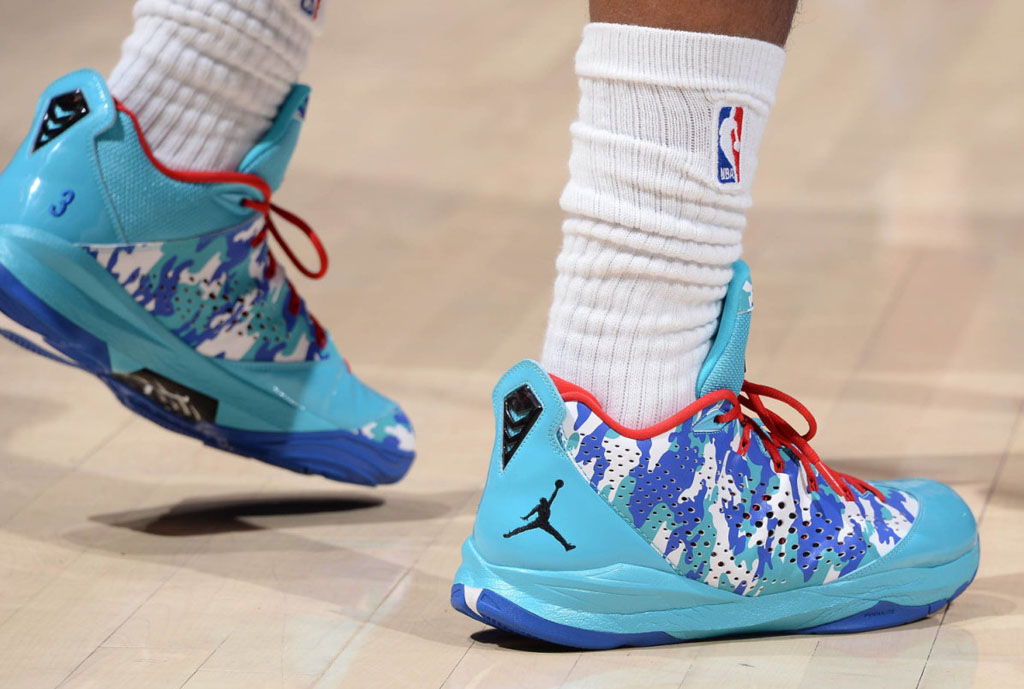 Chris Paul -- Jordan CP3.VII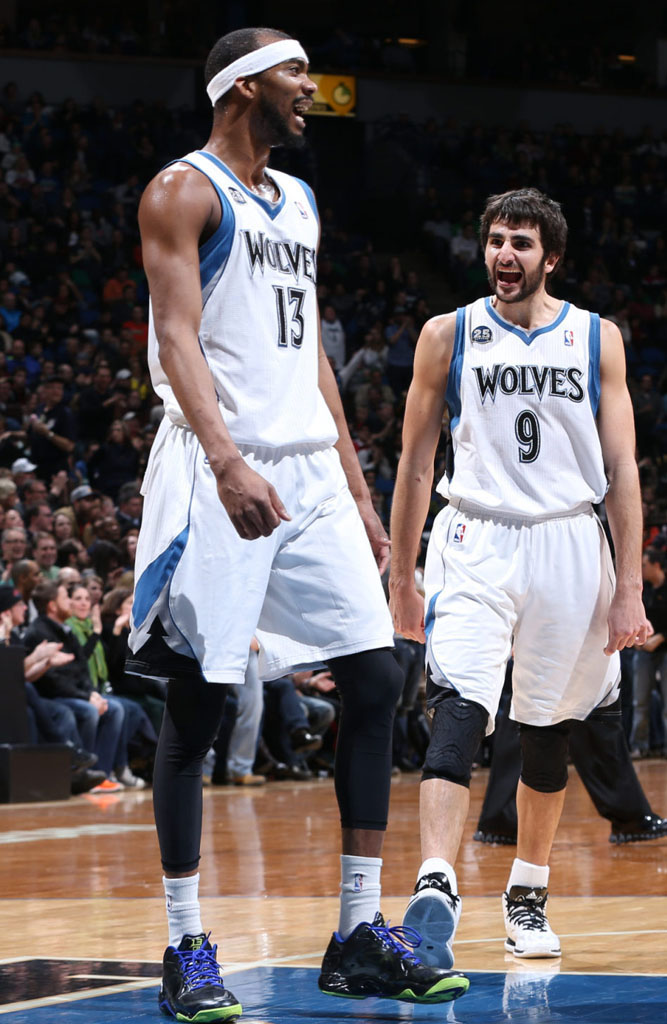 Corey Brewer -- Under Armour Anatomix Spawn Low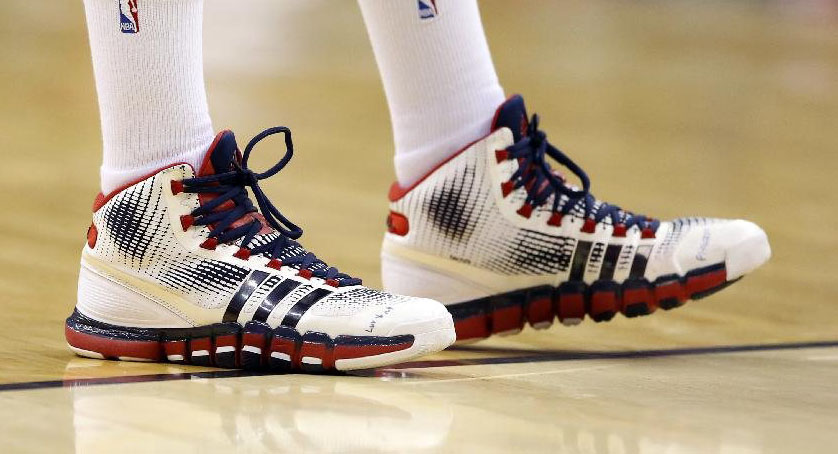 John Wall -- adidas Crazyquick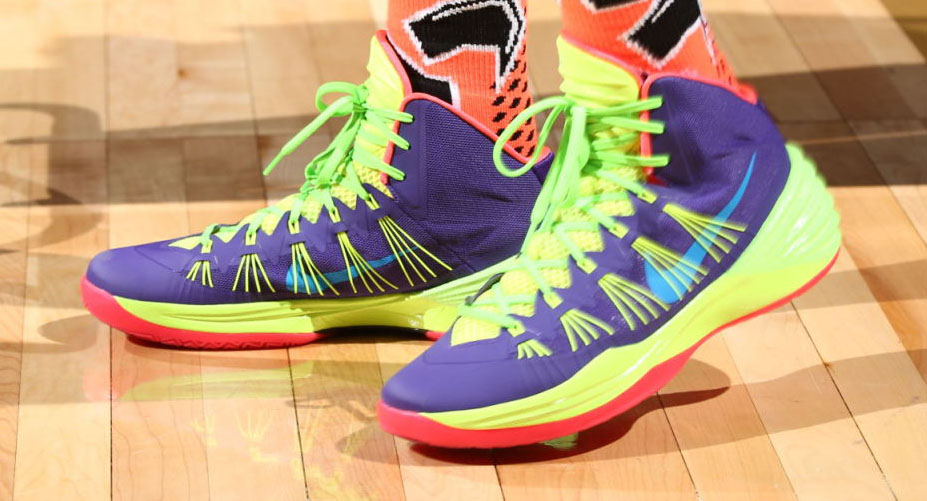 Marco Belinelli -- Nike Hyperdunk 2013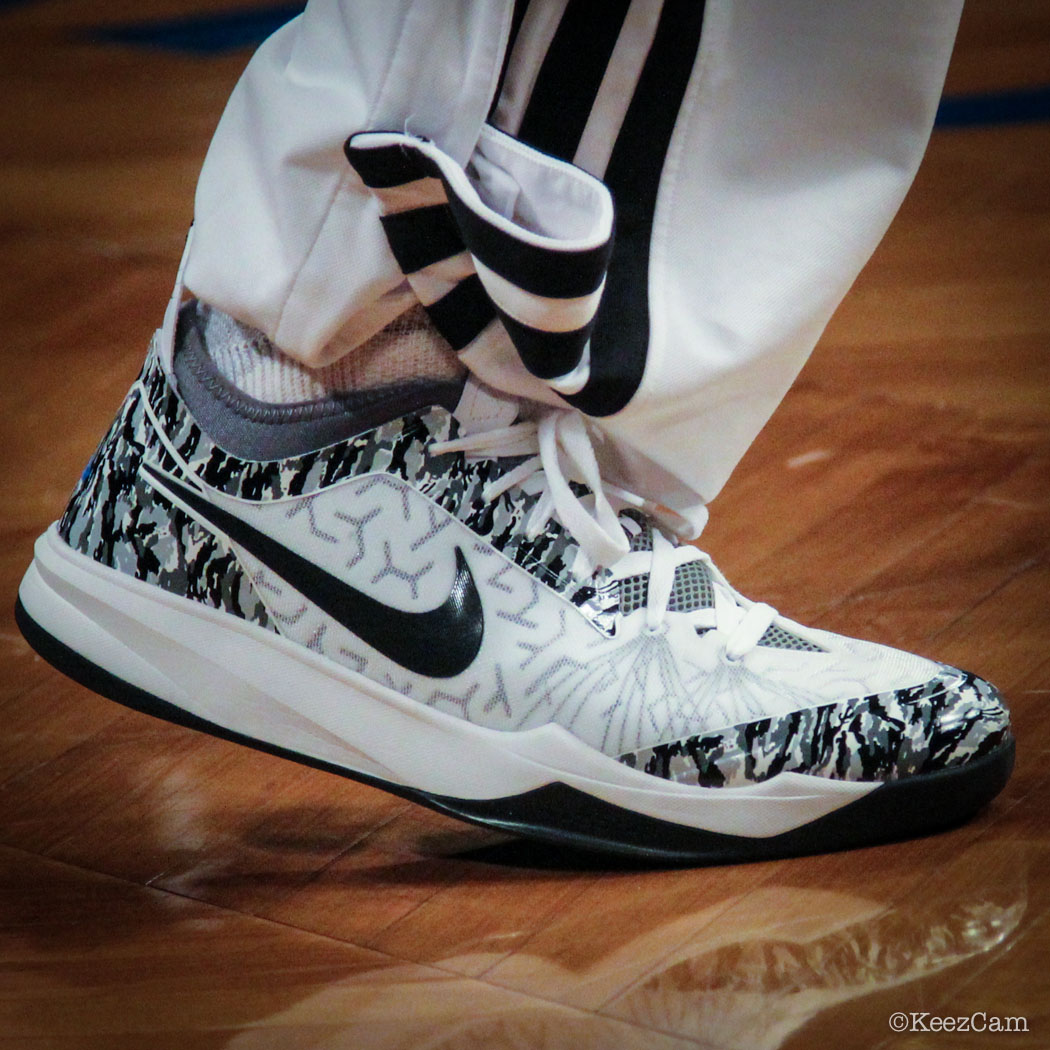 Deron Williams -- Nike Zoom Crusader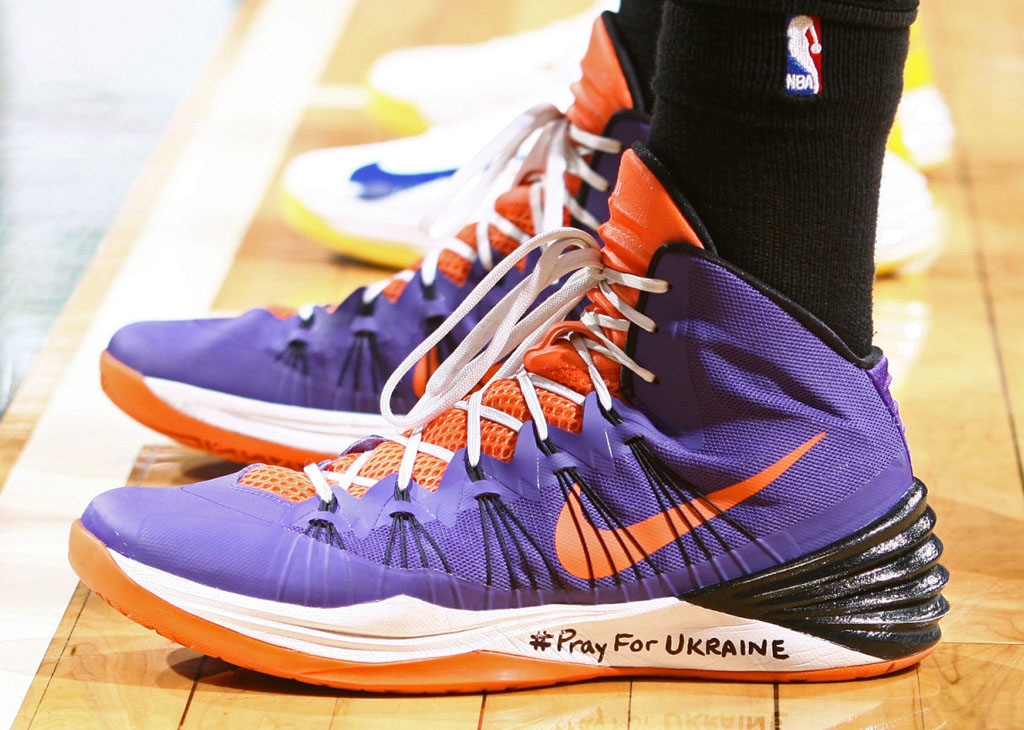 Alex Len -- Nike Hyperdunk 2013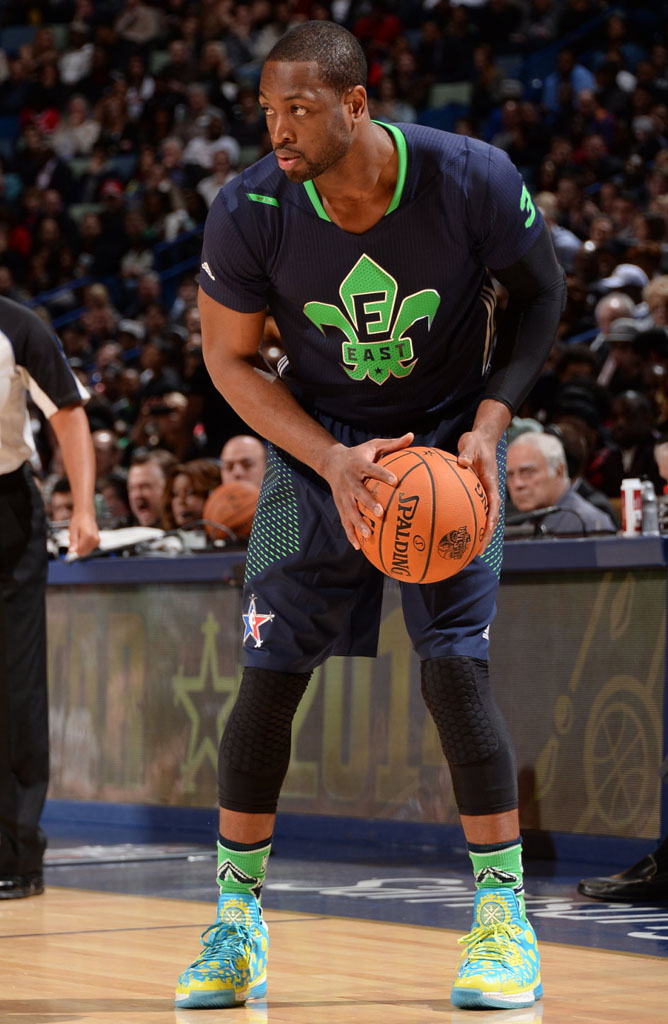 Dwyane Wade -- Li-Ning Way of Wade 2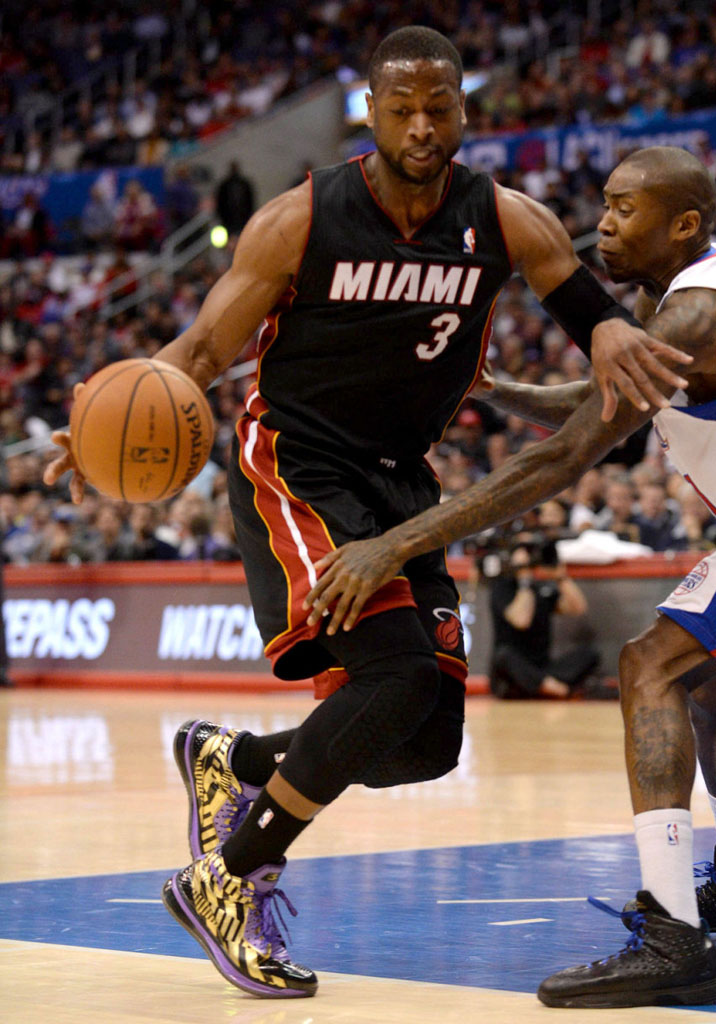 Dwyane Wade -- Li-Ning Way of Wade 2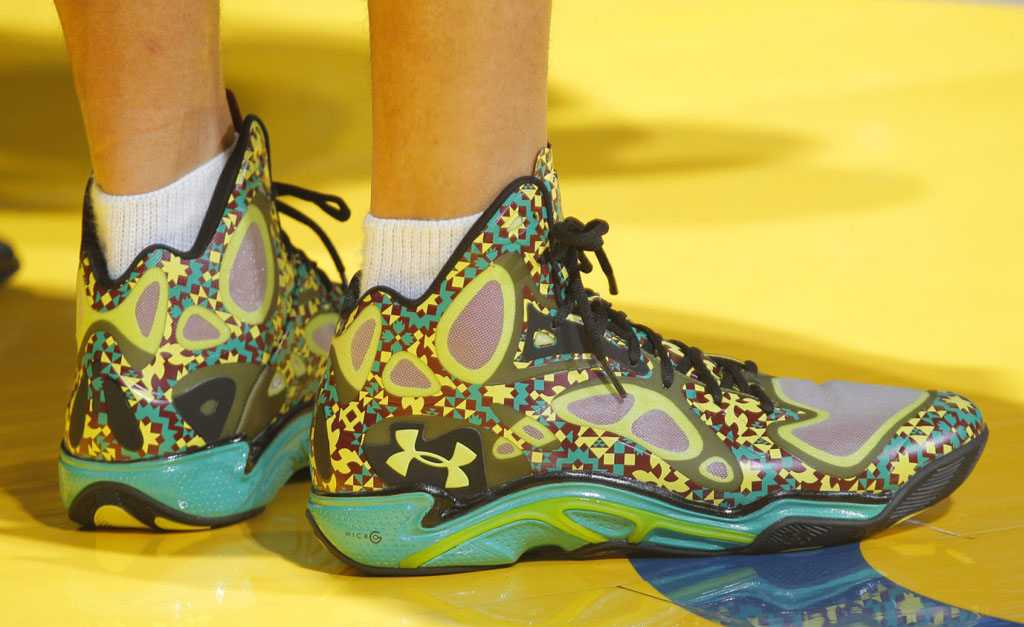 Stephen Curry -- Under Armour Anatomix Spawn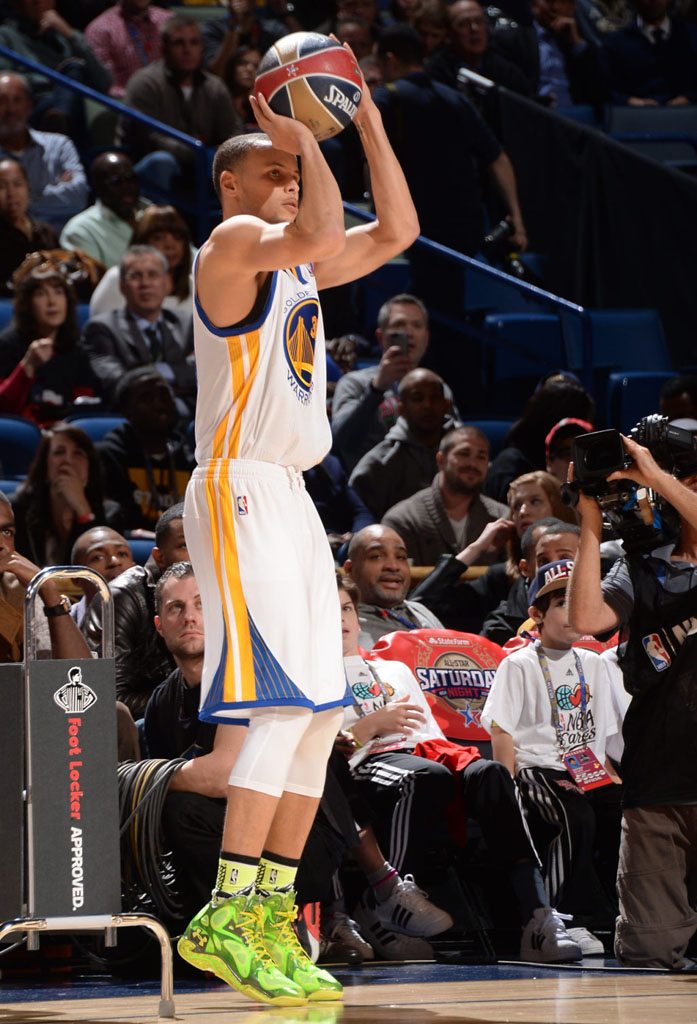 Stephen Curry -- Under Armour Anatomix Spawn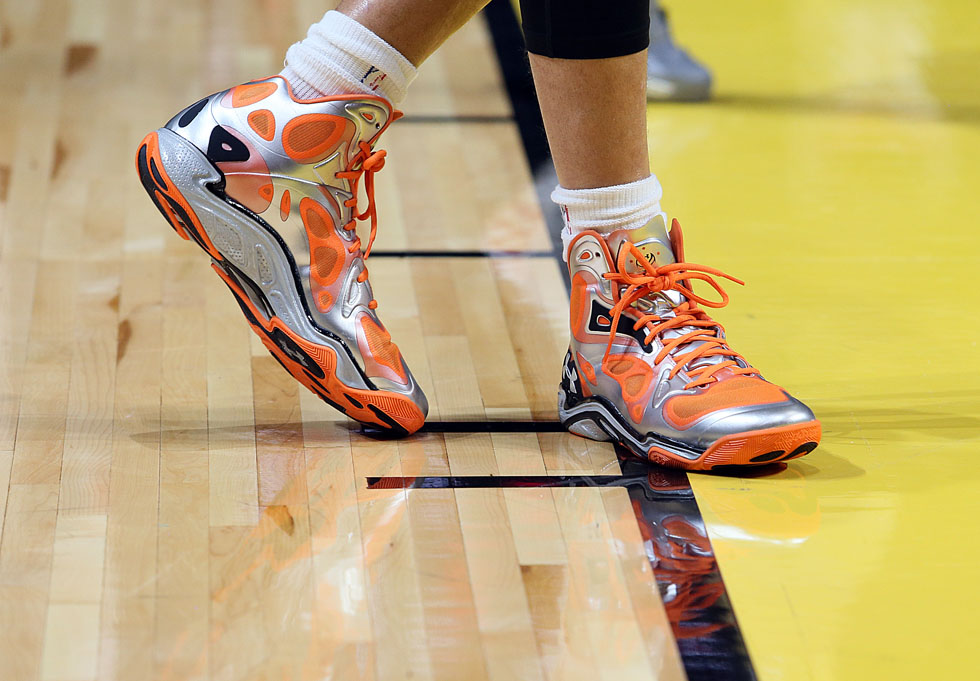 Stephen Curry -- Under Armour Anatomix Spawn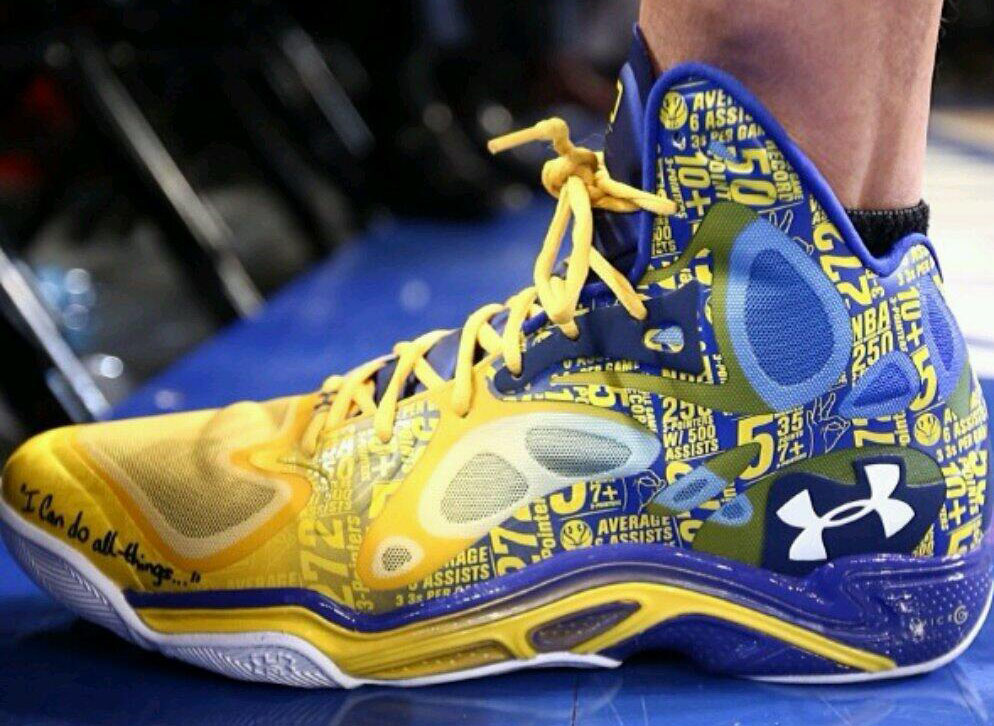 Stephen Curry -- Under Armour Anatomix Spawn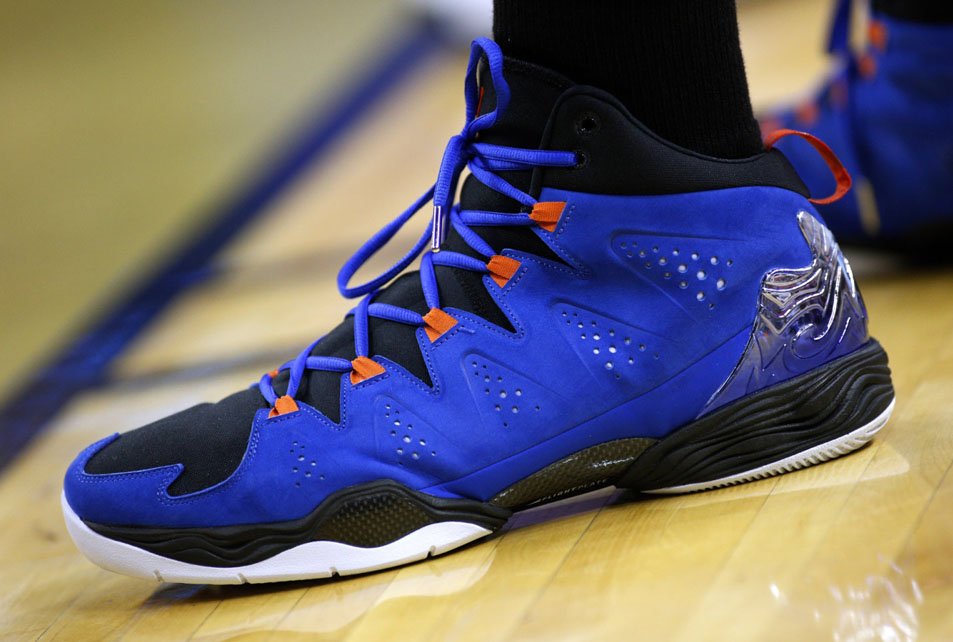 Carmelo Anthony -- Jordan Melo M10