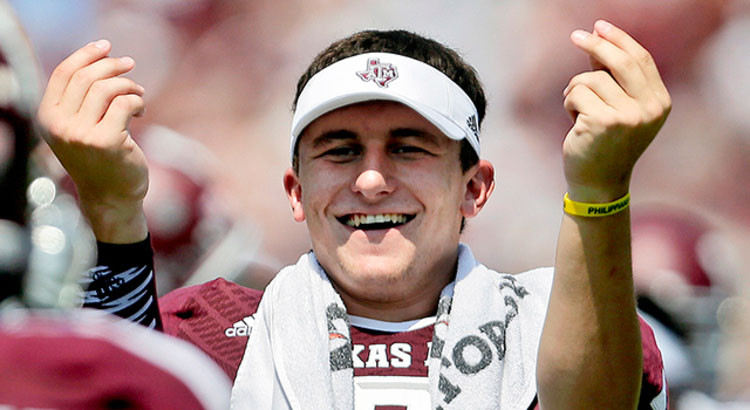 words // Brandon Richard
According to a report from ESPN, quarterback Johnny Manziel has agreed to a multi-year deal with Nike.
Under the deal, Manziel will be outfitted in Nike and featured in marketing campaigns. Financial terms were not disclosed, but he'll be the highest paid endorser in this year's rookie class. Manziel's deal was negotiated by LeBron James' business manager Maverick Carter and Fenway Sports Group.
One of the most popular and controversial college football players of all-time, Manziel was a highly sought after commodity. Brands like adidas, Under Armour and New Balance's Warrior all submitted bids for his services. He'll likely be a Top 5 pick in the upcoming NFL Draft.
We may see his moniker "Johnny Football" used in future campaigns, but an application from another organization in College Station is currently under review by the U.S. Patent and Trademark Office.
During his two seasons at Texas A&M, Manziel wore adidas. He now joins a Nike quarterback stable that includes Russell Wilson, Colin Kaepernick, Drew Brees and Aaron Rodgers.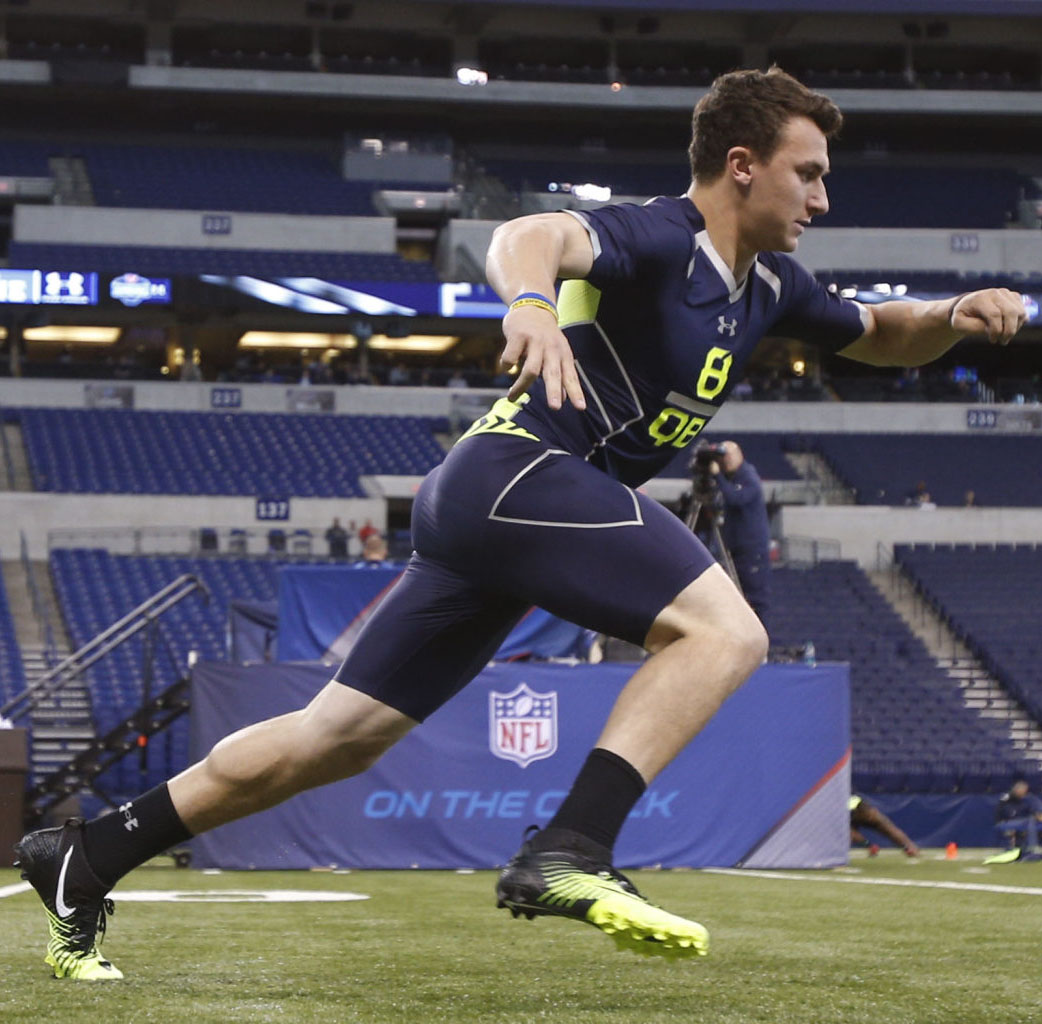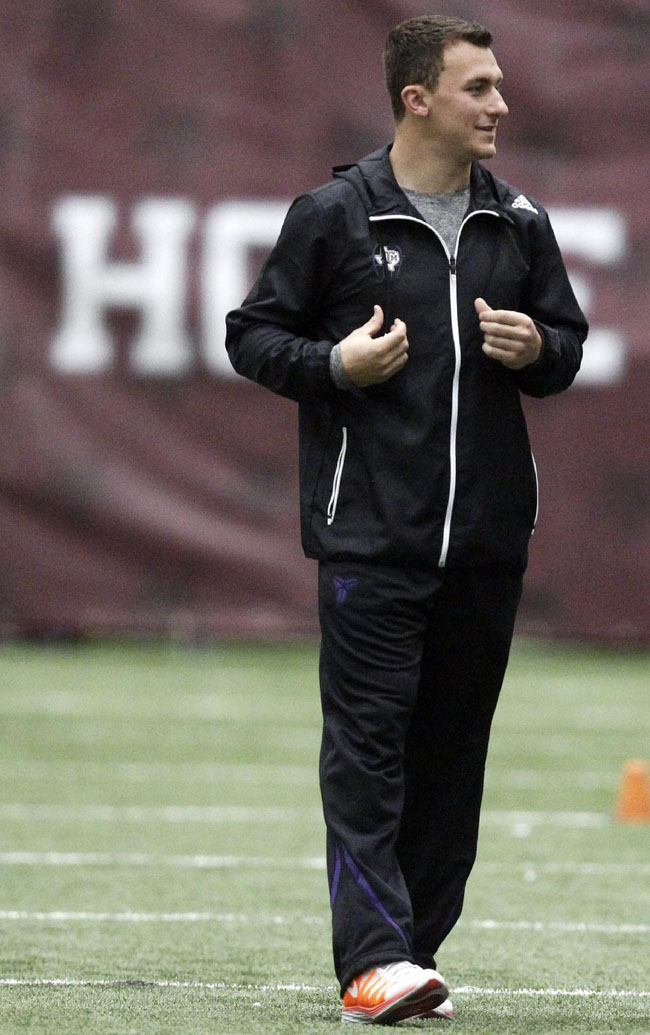 images via Patric Schneider for AP, Brian Spurlock for USA Today Sports