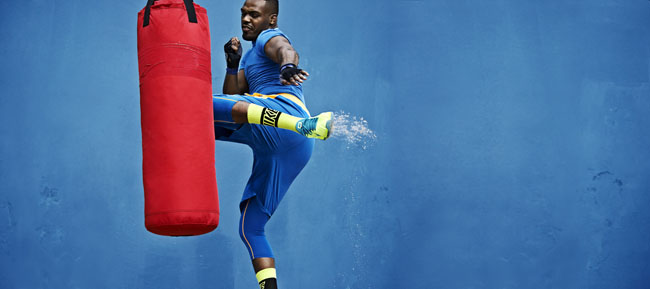 words // Zac Dubasik
Today, a new Free Trainer 5.0 was introduced, which, according to Nike, was "designed to the specifications of athletes looking for a versatile, evolved training shoe."
The shoe aims to provide versitility for athletes needing a shoe for both strength and cardio training. The outsole features hexagon-shaped Free segments - a first for Nike - to allow more agile and natural movement.
The 9.9oz shoe, as seen above on UFC fighter Jon Jones, can be used in both indoor and outdoor training environments, and goes on sale beginning April 3rd. What do you think of this new direction for the Free Trainer?