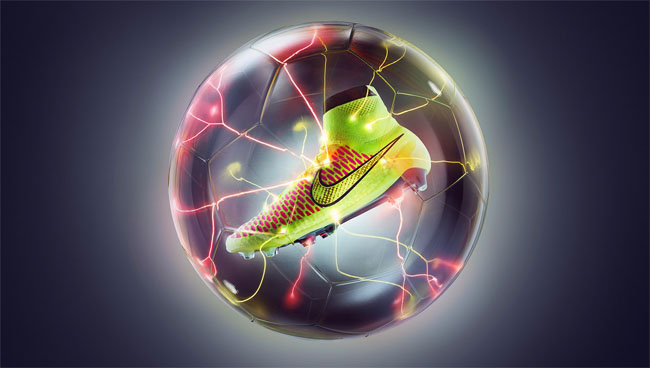 words // Zac Dubasik
As World Cup season nears, it's no surprise that all of the footwear giants are rolling out new technology. After seeing adidas boot/sock hybrid in the Primeknit FS earlier, we now have a look at Nike's latest on-field innovation: the Magista.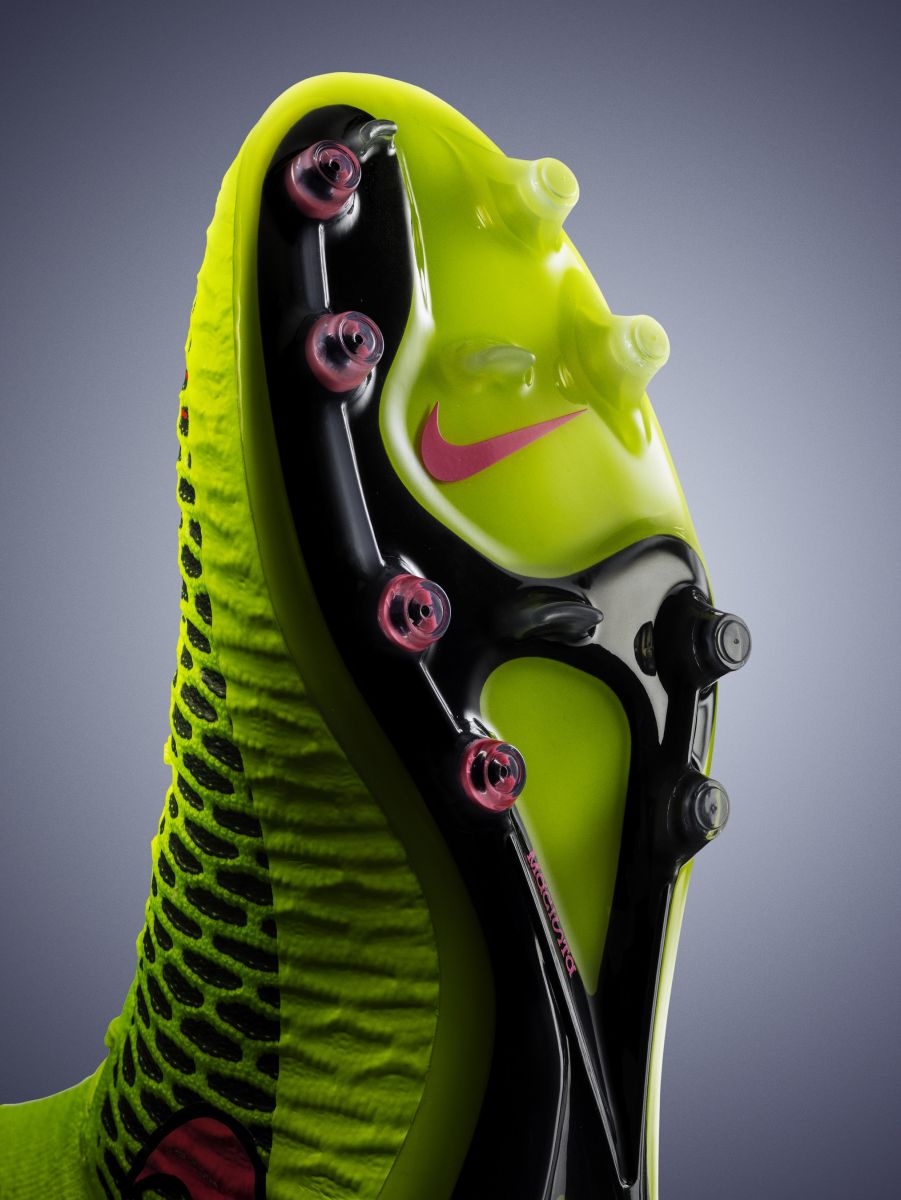 It's probably also not a surprise that Nike's new boot would employ Flyknit, which we've seen on most of their latest innovations, across many categories. Nike is making bold claims with this one though, saying it "Change football boots forever."
"Our aim at Nike has always been to meet the athlete's particular performance demands and amplify his unique set of skills. Magista inherits that transformative history of design and innovation and supercharges it," comments Mark Parker, NIKE, Inc. CEO and President.
The boot comes following four years of R&D at Nike's Sports Research lab, utilizing feedback from players like Barcelona's Andrés Iniesta and German forward Mario Gotze. According to Nike, the boot was "designed to enable devastating creativity in a game where space is at a premium."
"With Magista, we've designed a shoe that feels like an extension of the player's body. This isn't a boot that just goes on your foot, it's a boot that works with your foot," said Phil McCartney, VP of Sport Performance Footwear. "By eliminating distractions, players are free to unlock their potential and creativity."
Check the press release for full details, and if you're interestd in a pair, they'll be available for pre-order on Nike.com beginning on April 29, and drop May 22nd.