words // Jeremy Guthrie
for more on player exclusives, check out THE PE ISSUE of Sole Collector Magazine
A few years back when I was with the Baltimore Orioles, I was on the road, so I was lifting weights at our hotel in Kansas City, and Eminem happened to be in there. He's with his security guard-slash-whatever, and we're just all lifting weights. I'm there with Jim Palmer, who is the Orioles' broadcaster and former Hall Of Fame player, and after about 20 minutes, I'm just kind of looking over at Eminem from across the weight room.
Eminem's security guy isn't working out, so he just comes over and starts talking to Jim Palmer. He goes, "Oh, are you guys here to play the Royals?" Jim, of course, says, "Yeah." Then the security guard says, "Nice. I'm Kenny, and I'm just a big fan. I grew up watching baseball and I'm a big fan of yours, Mr. Palmer." Jim goes, "Oh, that's awesome, but you need to be a big fan of this guy; he's the guy pitching for us tonight. That's Jeremy Guthrie."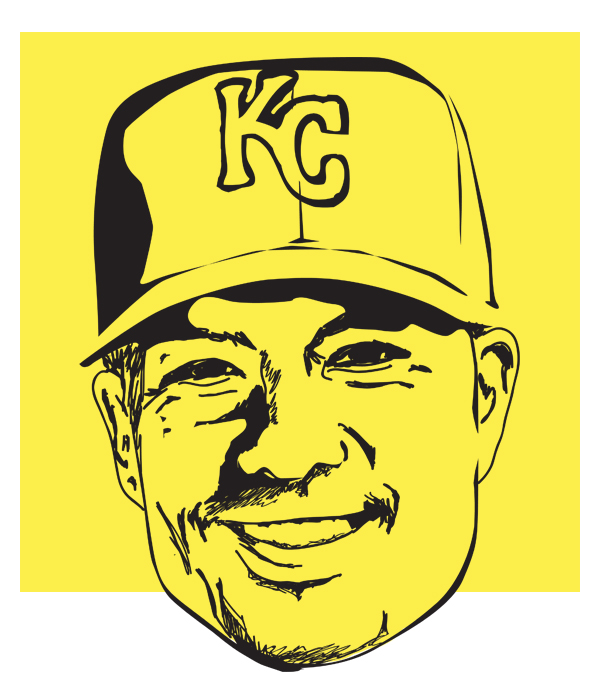 The security guy looks over and yells out, "Marshall! You see that, that is Jeremy Guthrie. That's the guy we almost traded for with the Tigers." Marshall yells back, "I told you! I told you!"
I'm just sitting there thinking, "Man, what is going on?!" Here I am a huge fan of Eminem's and didn't want to disrupt him, and all this time he actually knew who I was!
So of course I go and introduce myself, and I say, "Eminem, I thought I'd be seeing you in some nice pair of Js or some Slim Shady Bursts or something cool." He has on a pair of New Balances and goes, "I'm not really into shoes no more like that. I just wear what's comfortable."
We kept talking, and then I asked for a picture. His security guard goes, "We'll do it another time. The next time you come out to Detroit, let's hang out over at Marshall's house." That all sounded great, and I run back and tell some of my Nike friends that I met Eminem, but he was wearing a pair of New Balances!
My friend at Nike says, "Let me call you right back." Ten minutes later he goes, "If I make a shoe with Eminem's logo on it, can you get it to him?" Well, according to his security guard, I guess I'm hanging with him in a few months, so I figured I could.
So we made an Air Max 1.3 Trainer 360 in white, black and orange, and then a Free Trainer 1.3 in black and white. Then, we also made a spike and molded version of the cleats I was wearing at the time.
They're all in my size 13 and Marshall's size 10.5, and they have my "JG46" logo on the left heel, and then his "E" logo on the right. We even made some for Kenny, and he's a 13 too. I get to Detroit later in the season, and I actually pitched in the spikes there.
I hit up Kenny, the security guard, so we could all hang out, and he says that Eminem is working on his album, and once he gets in the studio, it's over. Life is shut down for him. So I gave him their shoes and was like, "Can you get these to Marshall for me?" He says yeah, and then he got my pairs signed for me too. Every time I'm in Detroit, Kenny says we're going to get that picture together and catch up, but things just haven't lined up yet. It's been almost three years now!
So the last time, I just said, "It's all good, I don't necessarily need to come hang out. But if I can't, and since you're the same size as me, I'm going to need a pair of those Eminem IVs or IIs!" Of course Kenny said he has them both, so I'll have to keep you posted if I'm ever able to take them off his hands.