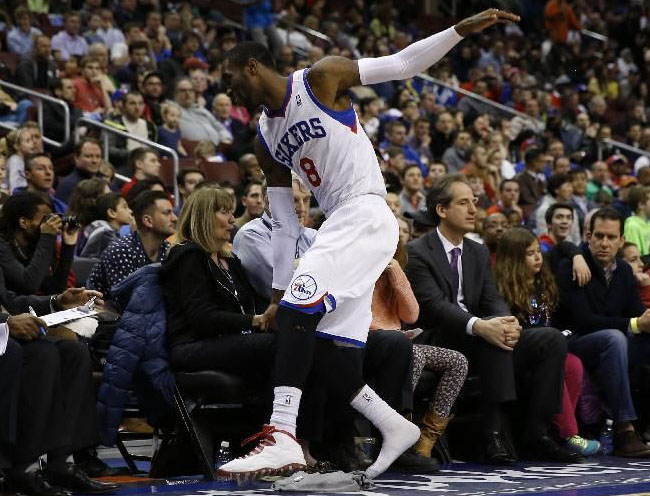 words // Zac Dubasik
Last weekend, you may have seen Tony Wroten have an equipment malfunction, when he lost the entire sole from his pair of 2005 "Varsity Red" Air Jordan 10s. Considering the shoe is now almost 10 years old, we'd probably question the decision to wear them in the first place more than the quality of the shoe.
But that didn't stop MJ from making an apology by proxy for the mishap. "It was more embarrassing than anything," Wroten was initially quoted telling The News Journal. "But things happen. I got an apology from Jordan. Yeah. … He called my agent."
Update: As it turns out, Wroten is now saying he was misquoted, and that instead he simply joked that MJ "should call my agent."
Jordan's personal publicist, Estee Portnoy, also confirmed to ESPN that no such phone call was made.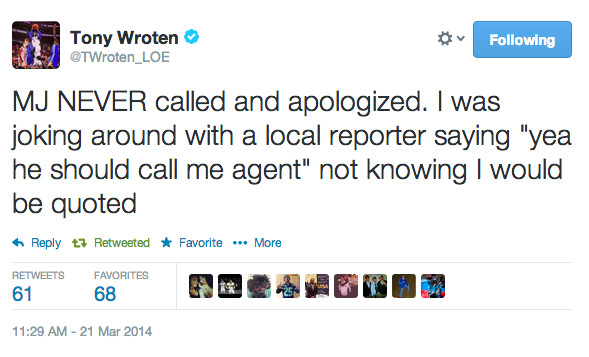 So, while it sounded like a cool story at first, it apparently never happened.
Check out the video of the shoe explosion in question below if you missed it. Do you think this incident will do anything to persuade players to stick with current models?