words // Zack Schlemmer
The Michigan State Spartans may have suffered a tough loss yesterday at the hands of UCONN, but that doesn't mean we'll forget about them for our March Madness retrospective of the best-ever sneaker schools of NCAA basketball.
Even with being a Nike-sponsored school since the early 2000's, Michigan State may actually be best known for their years wearing Reebok, when the team was laced with the iconic Question in team colors of white with forest green accents. In fact, the Question-clad team of the 1999-2000 season led by Mateen Cleaves wore the early retro of Allen Iverson's first signature model all the way to the National Championship, placing the Spartan colorway as the second most famous version next to AI's own pairs.
But there's been plenty of other noteworthy kicks throughout the history of the Spartans, so let's take a look at all the best footwear from Magic Johnson's Bata sneakers to this year's players in exclusive versions of the Nike KD VI.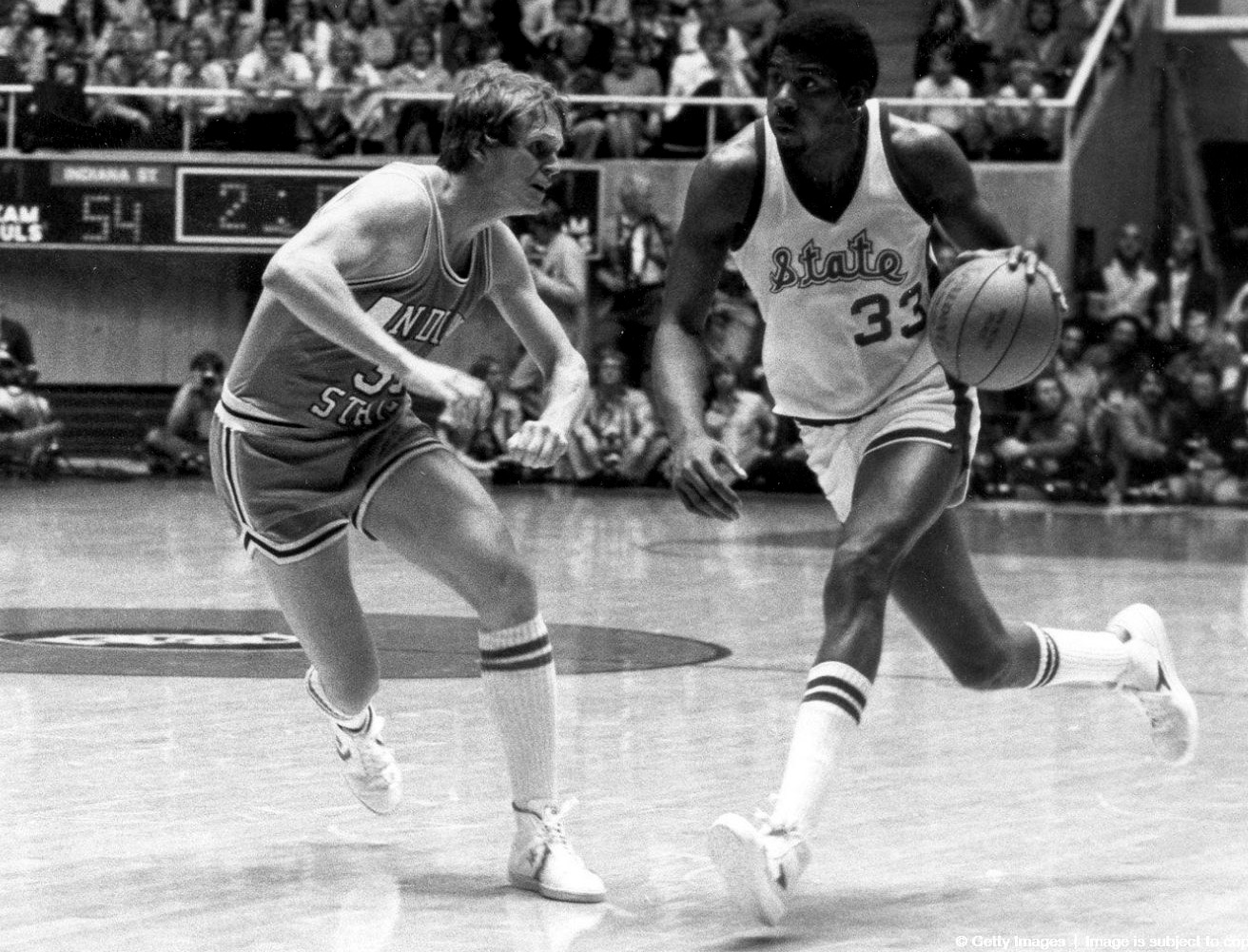 Magic Johnson - Bata - 1978-79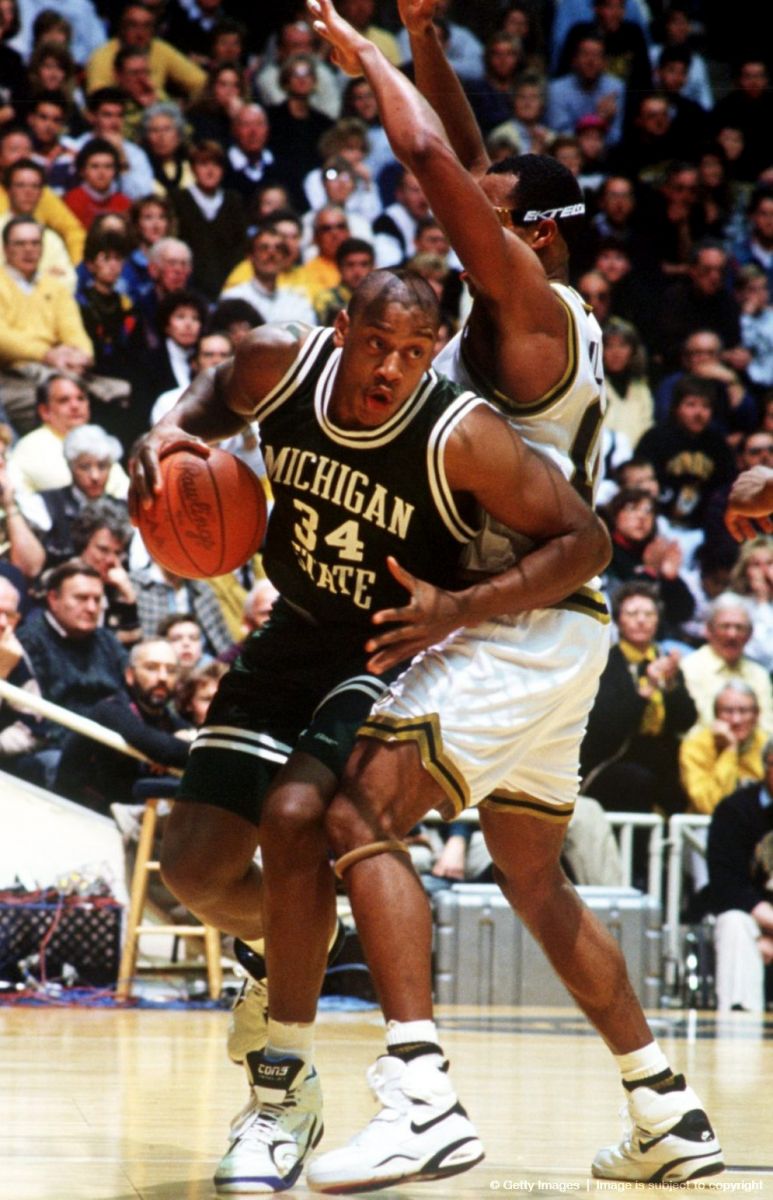 Anthony Miller - Converse Aerojet - 1993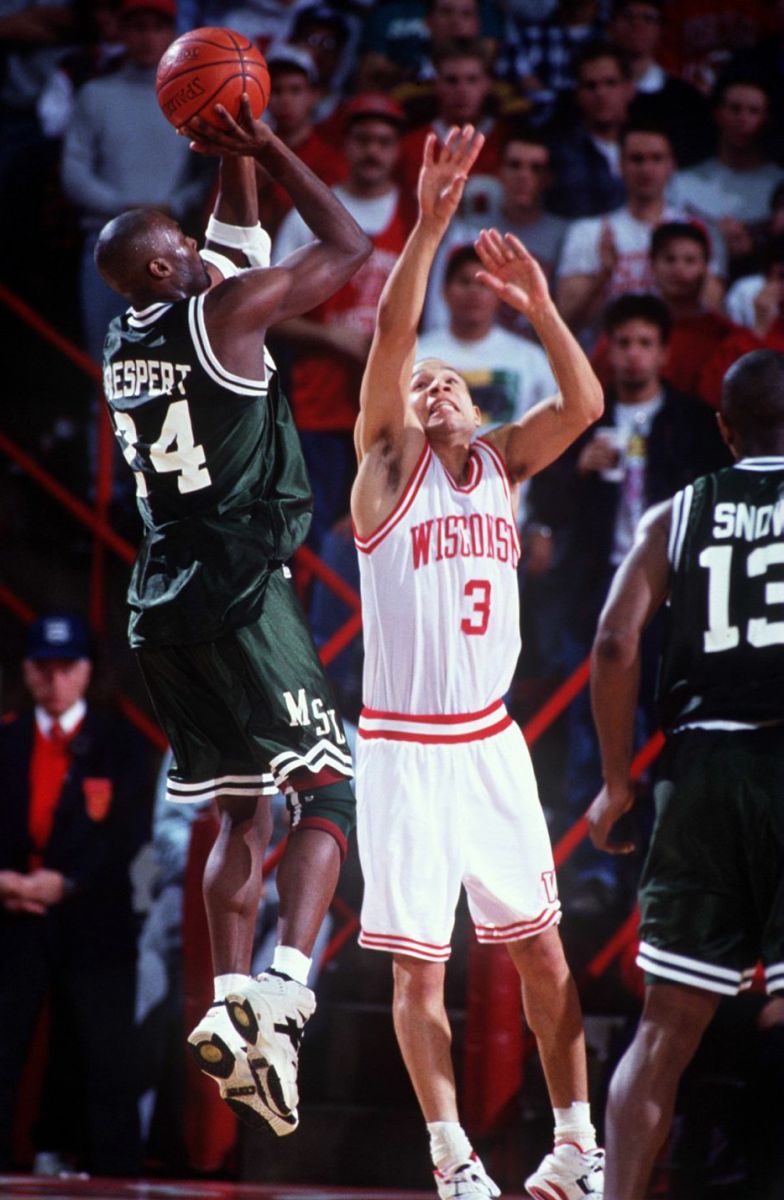 Shawn Respert - Converse Run N' Slam - 1994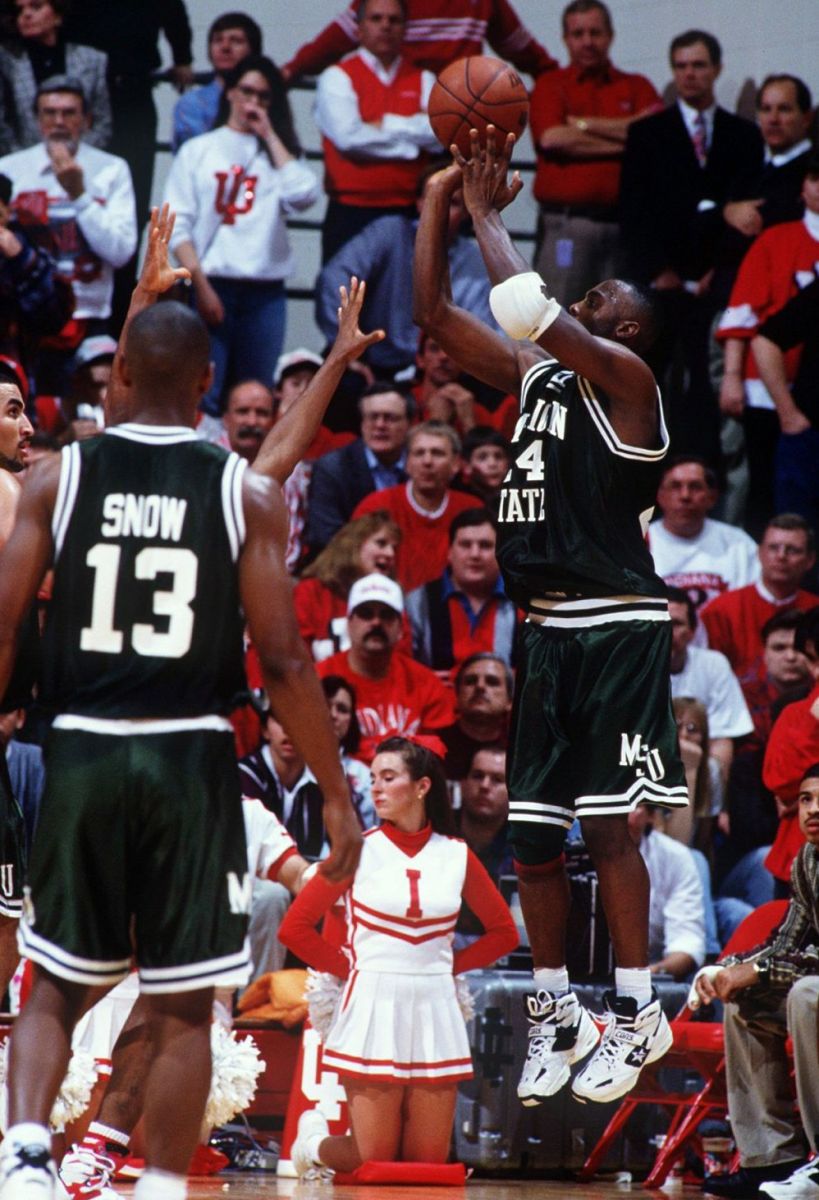 Shawn Respert - Converse Run N' Slam II - 1995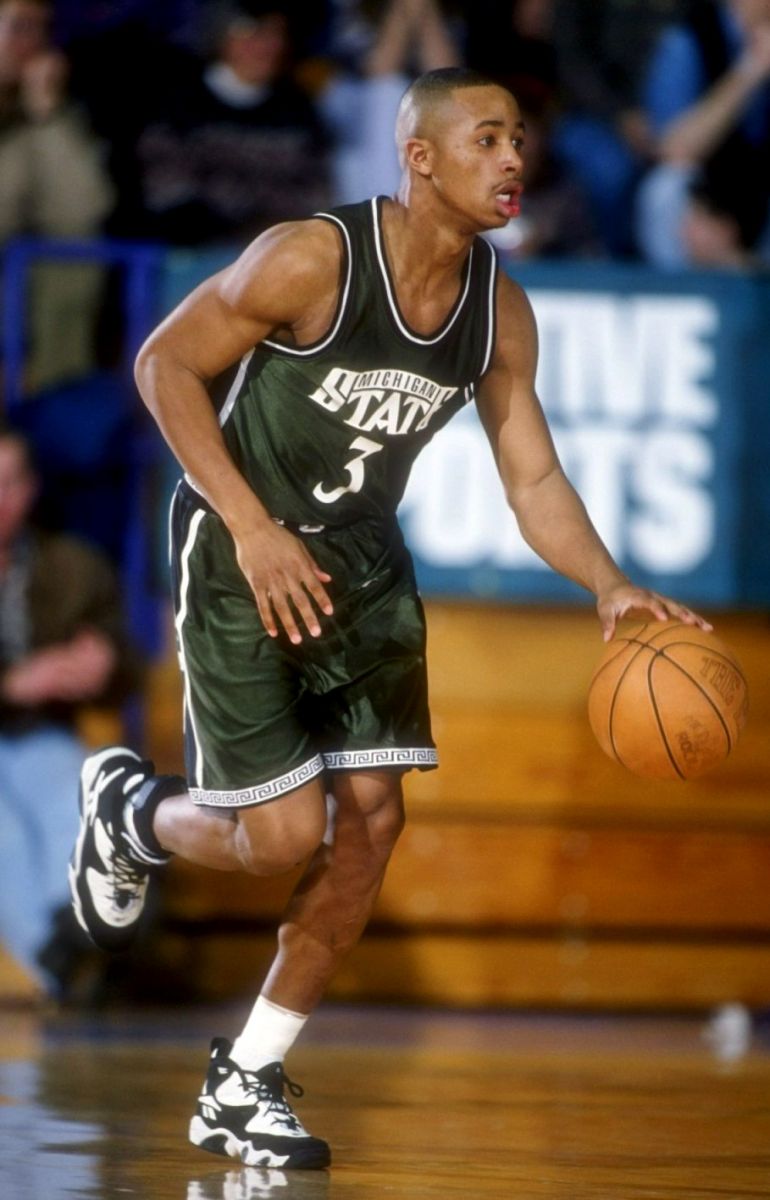 Thomas Kelly - Reebok Avant Guard - 1996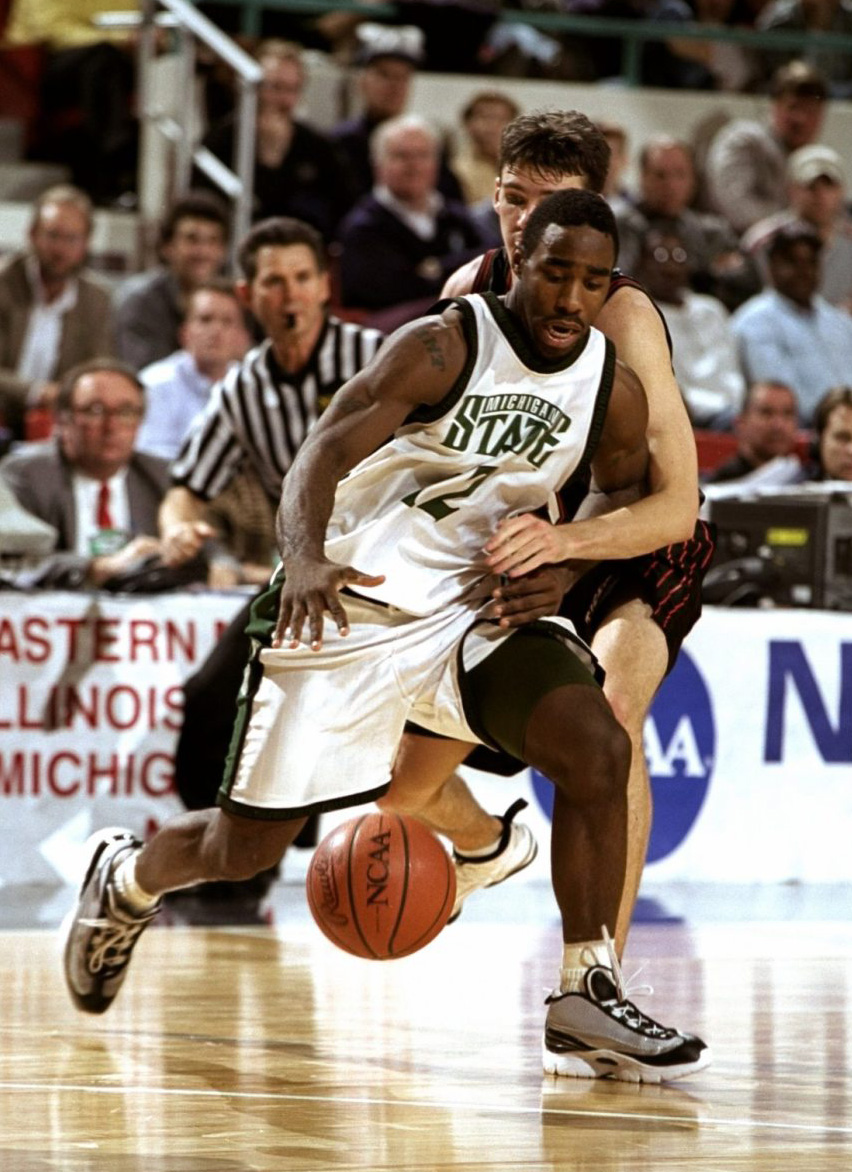 Mateen Cleaves - Reebok Reignman II - 1998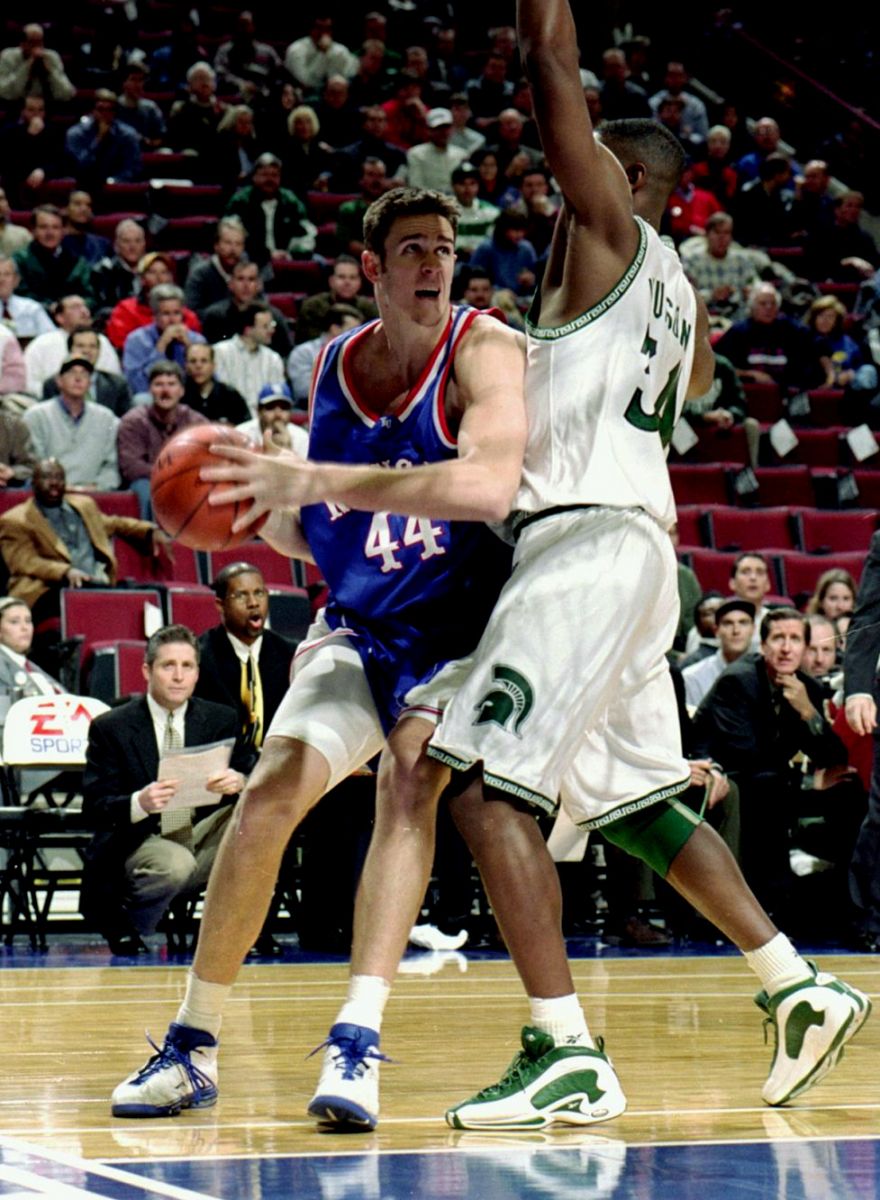 Andre Hutson - Reebok Velocity DMX - 1999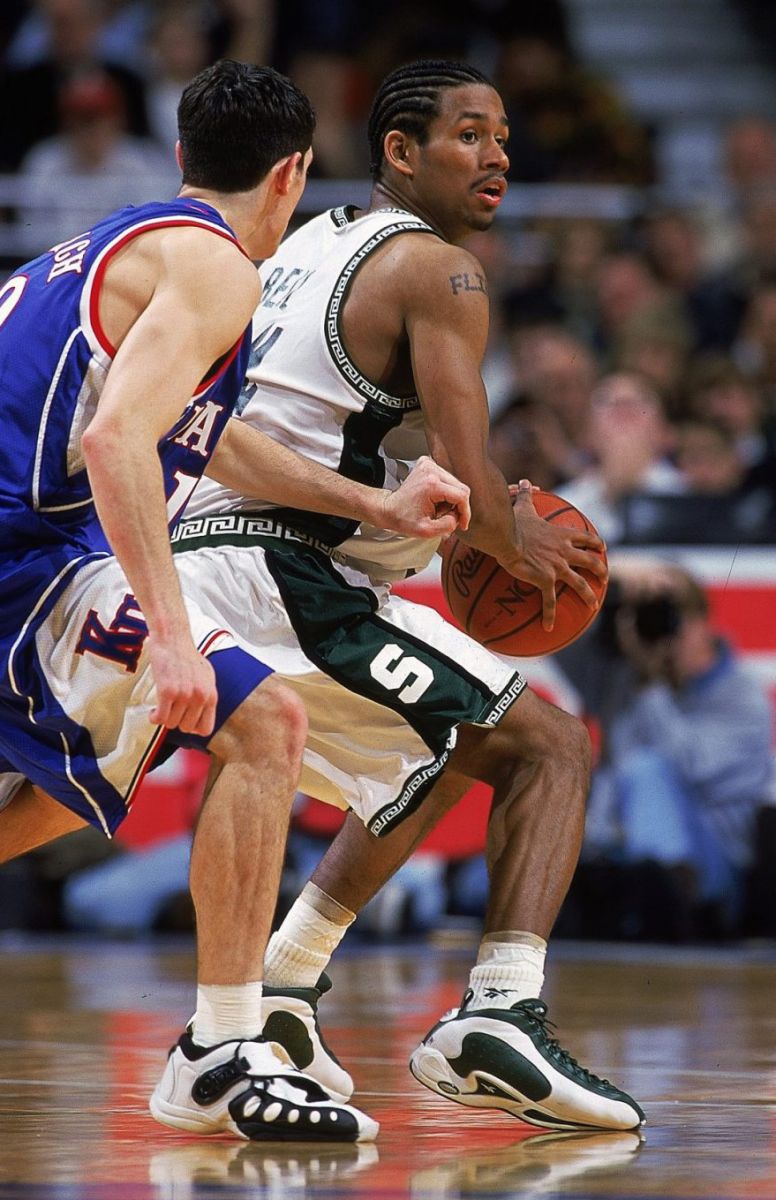 Charlie Bell - Reebok Velocity DMX - 1999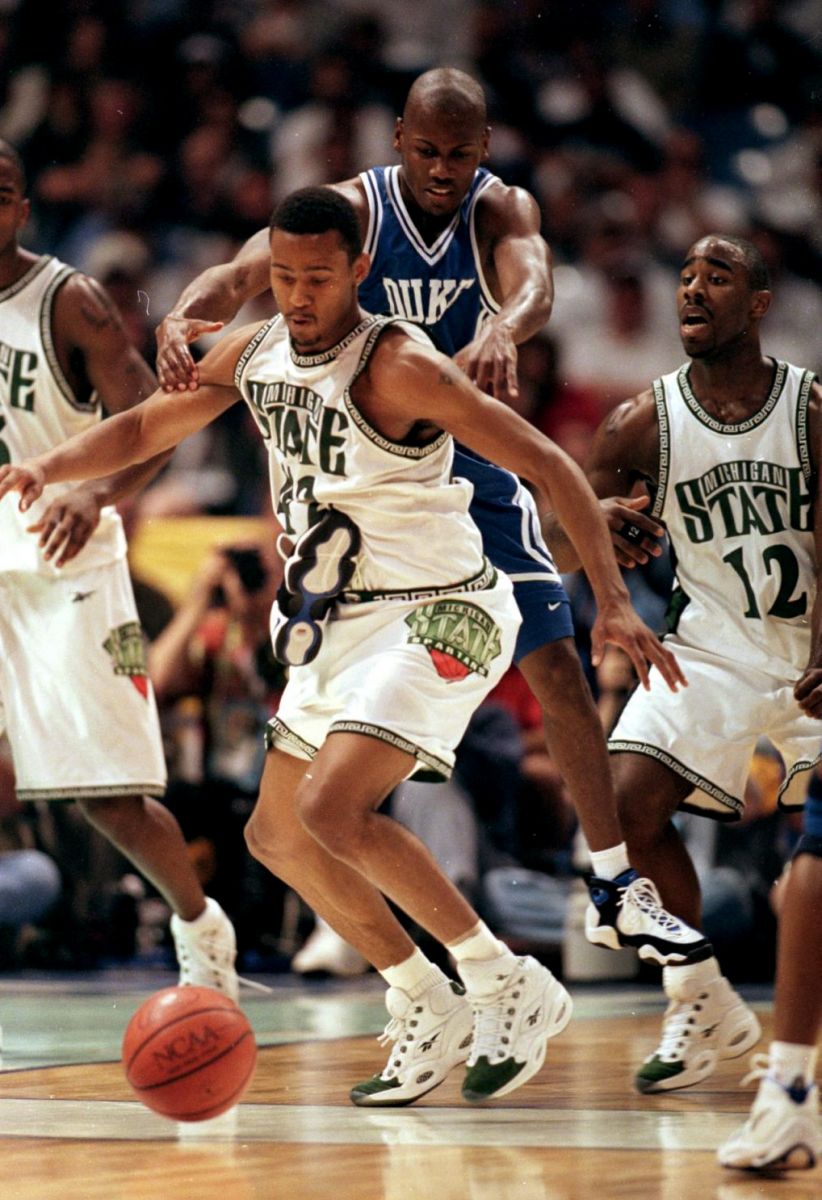 Morris Peterson - Reebok Question - 1999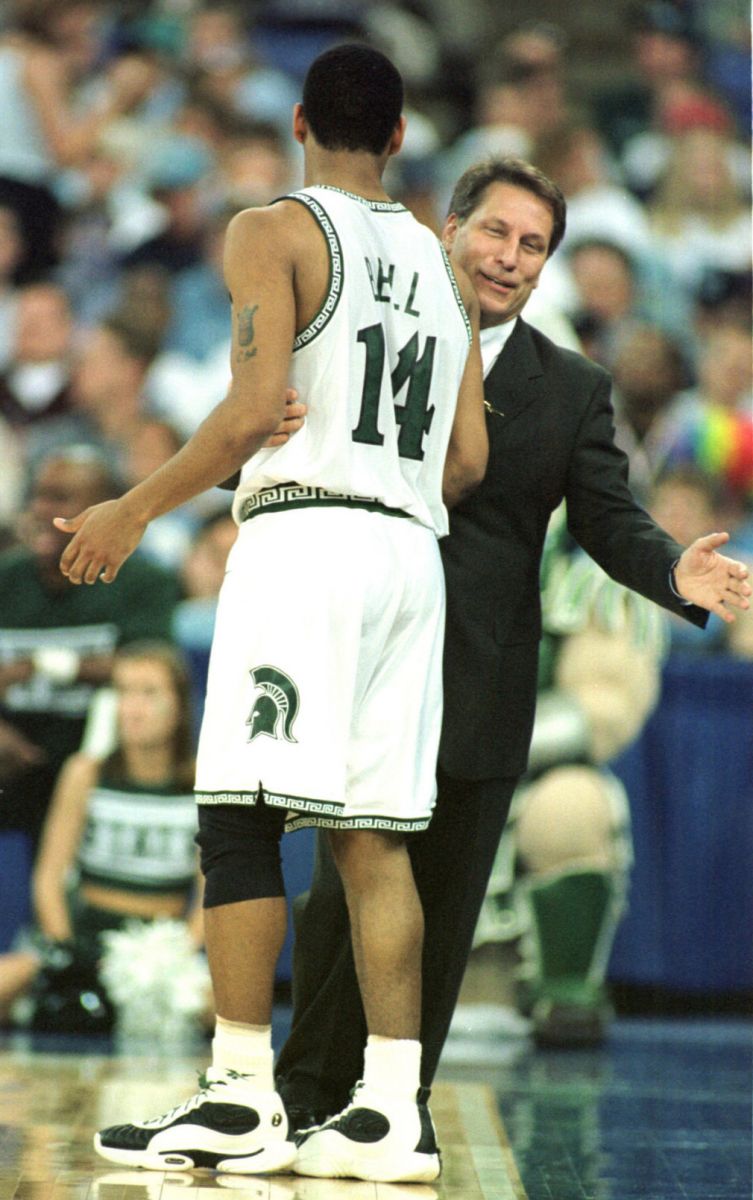 Charlie Bell - Reebok Answer III - 2000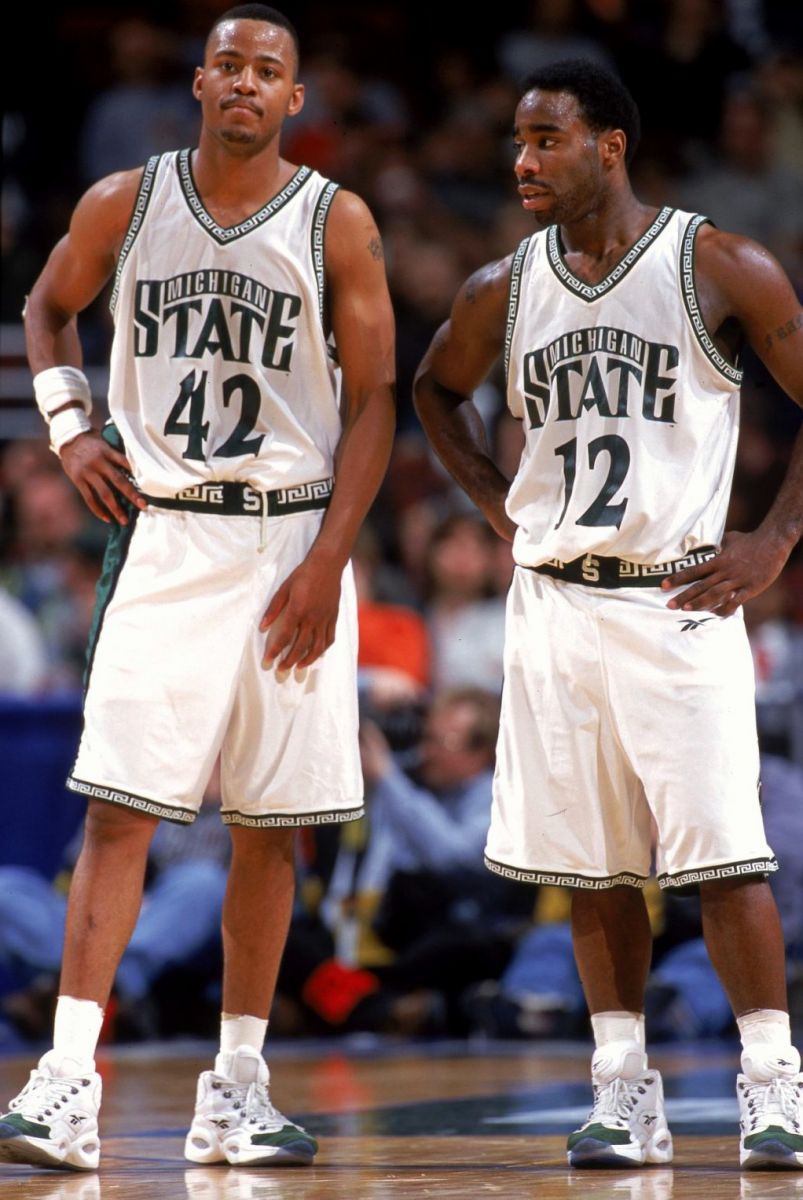 Morris Peterson, Mateen Cleaves - Reebok Question - 2000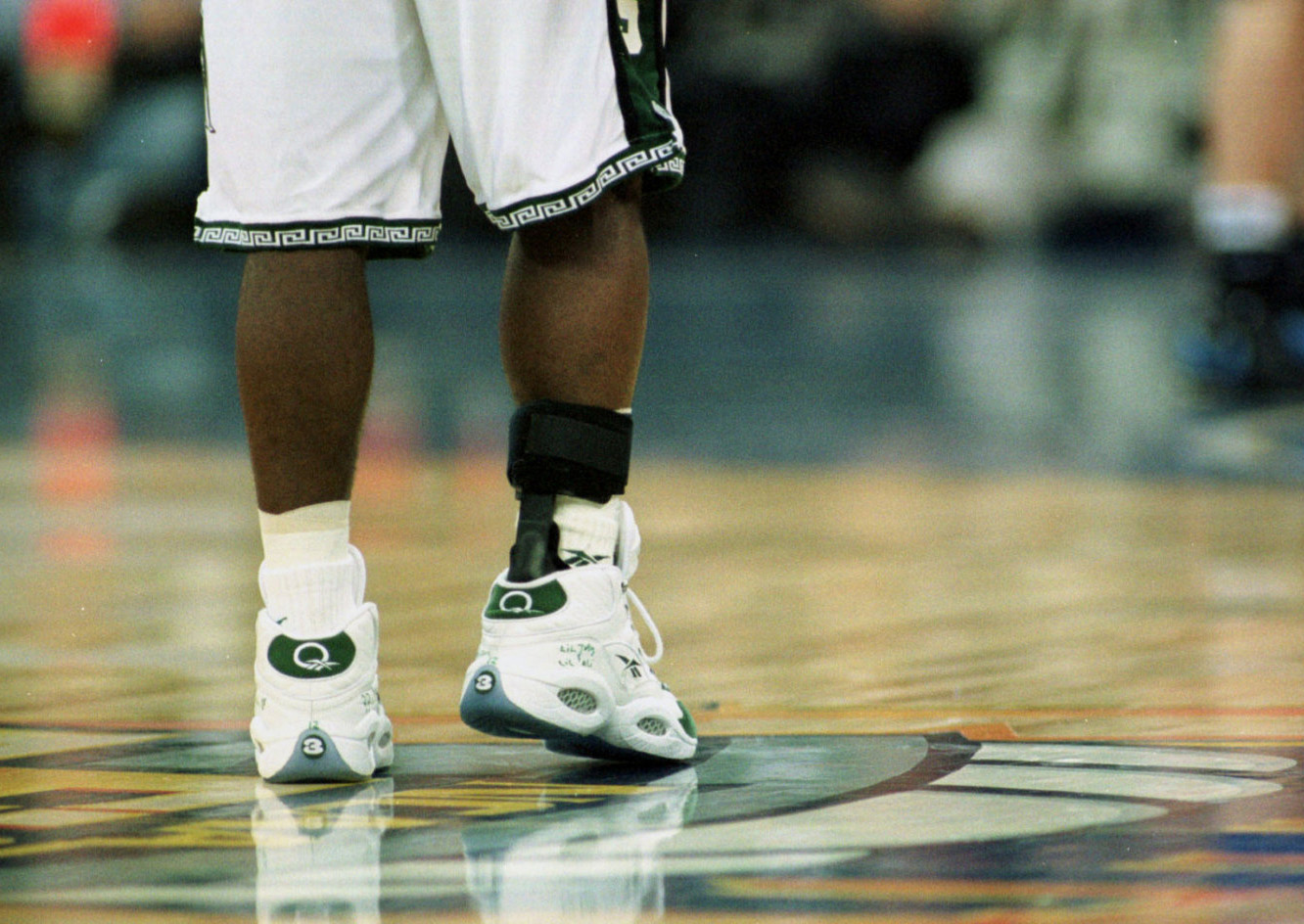 Mateen Cleaves - Reebok Question - 2000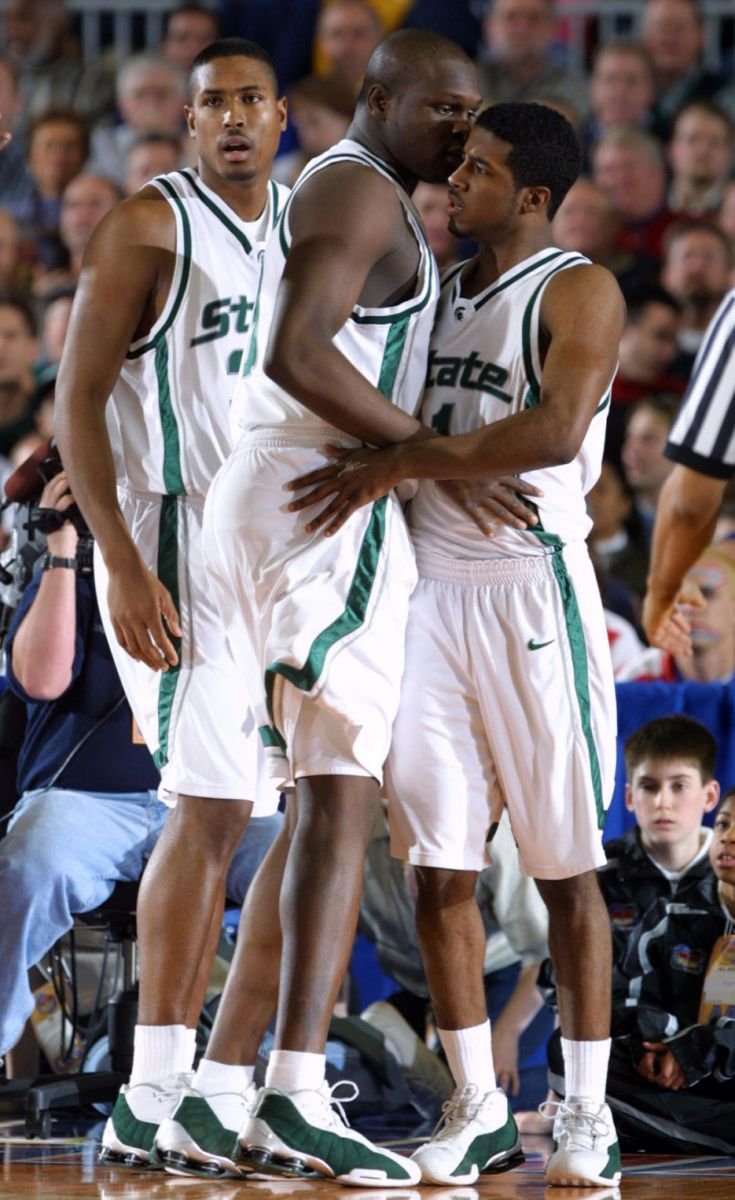 Zach Randolph and Teammates - Nike Shox BB4 - 2001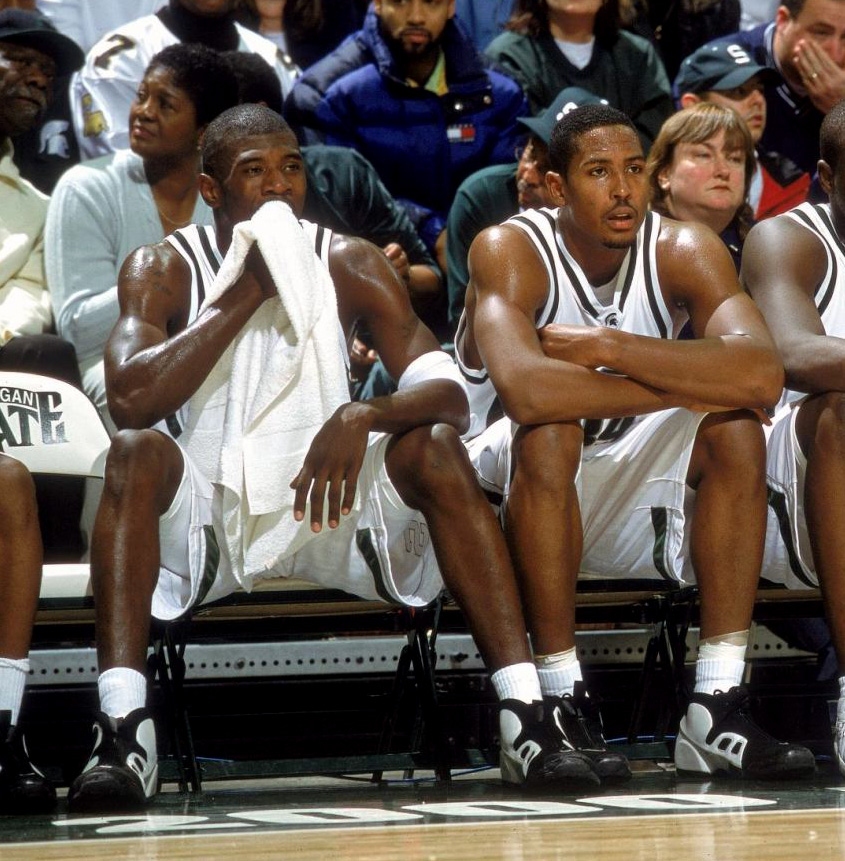 Jason Richardson, Charlie Bell - Nike Air Flightposite II - 2001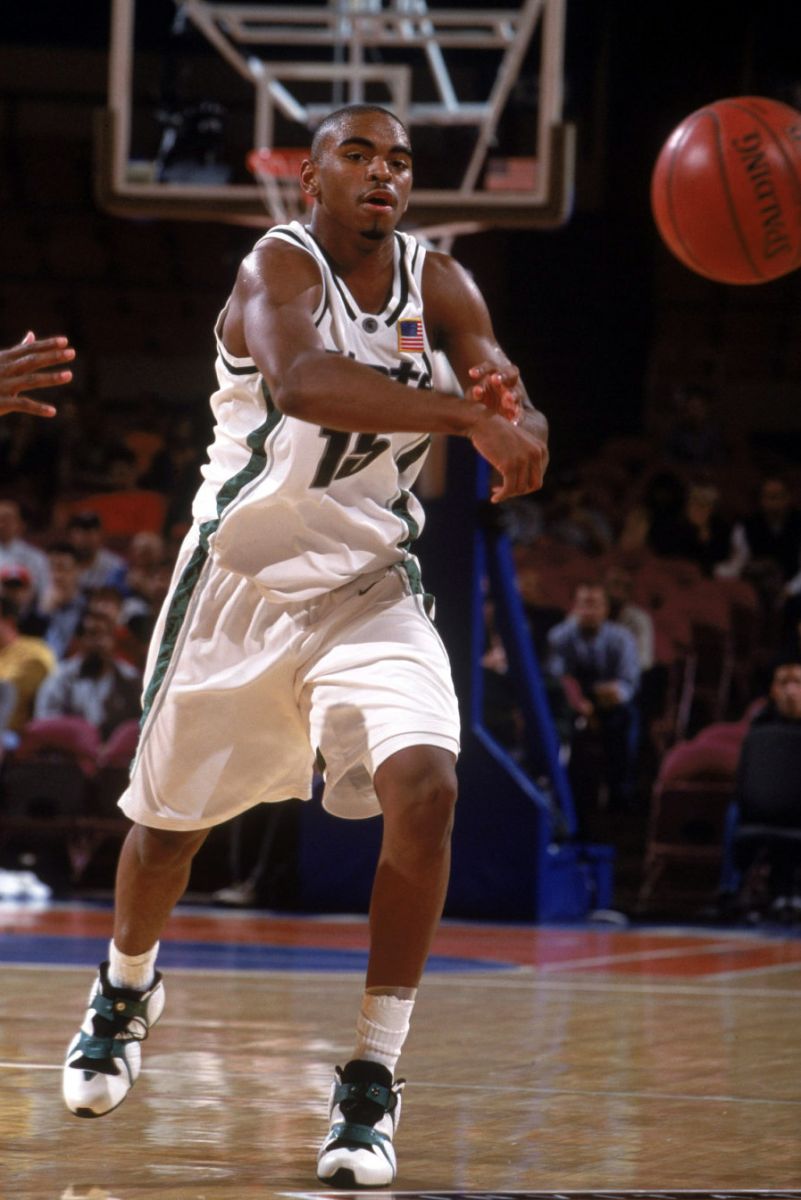 Alan Anderson - Nike Air Flightposite III - 2002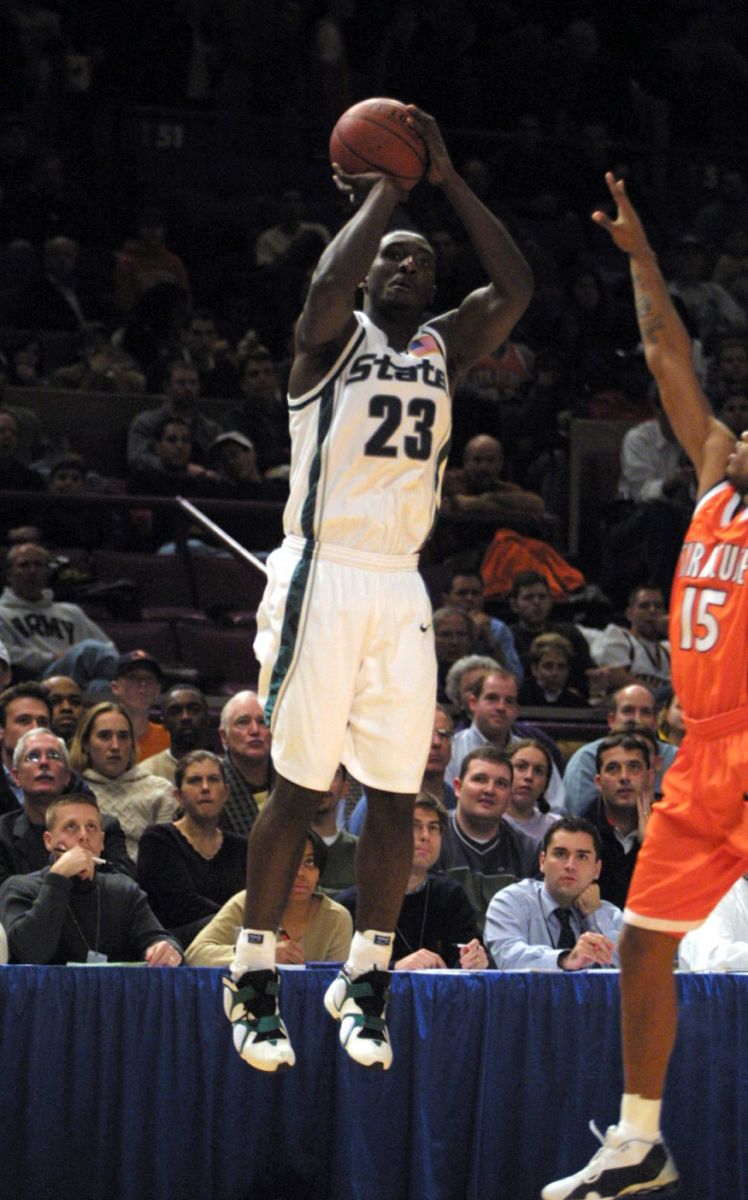 Kelvin Torbert - Nike Air Flightposite III - 2002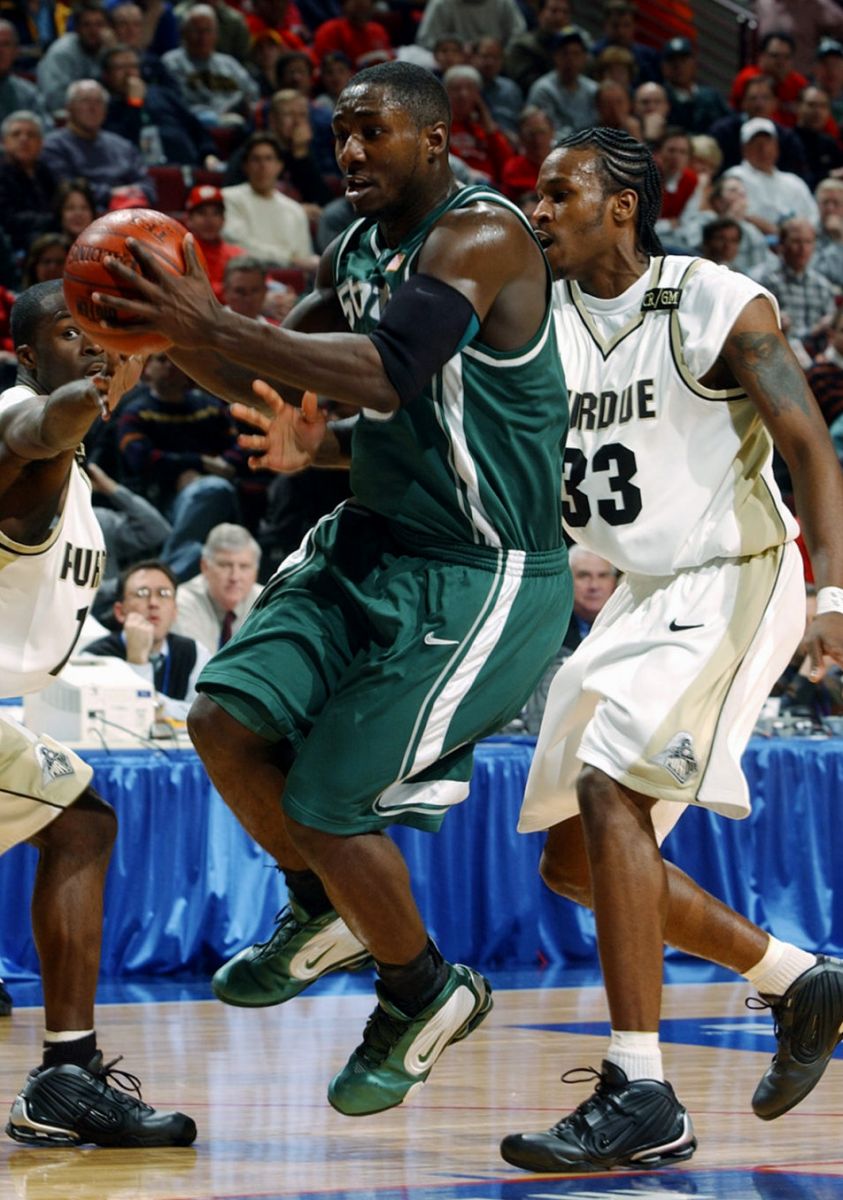 Kelvin Torbert - Nike Shox Limitless - 2003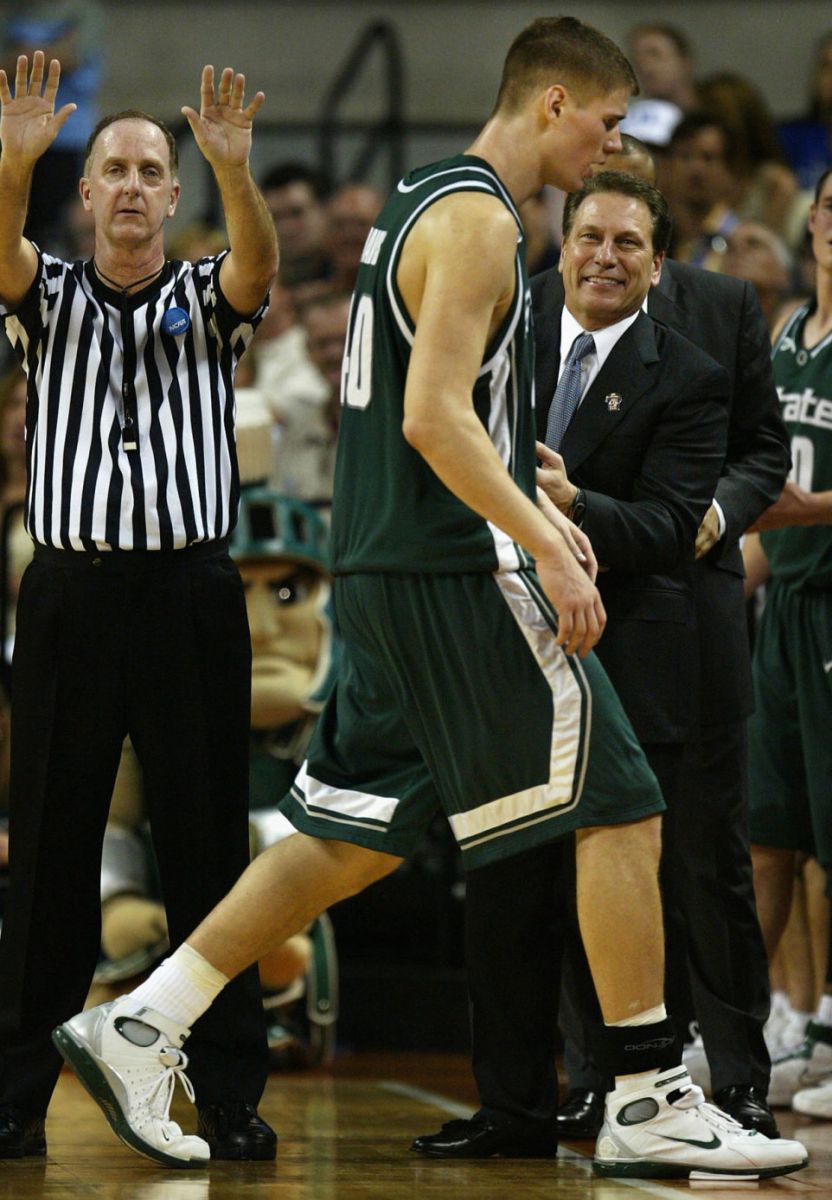 Paul Davis - Nike Zoom Huarache 2K4 - 2005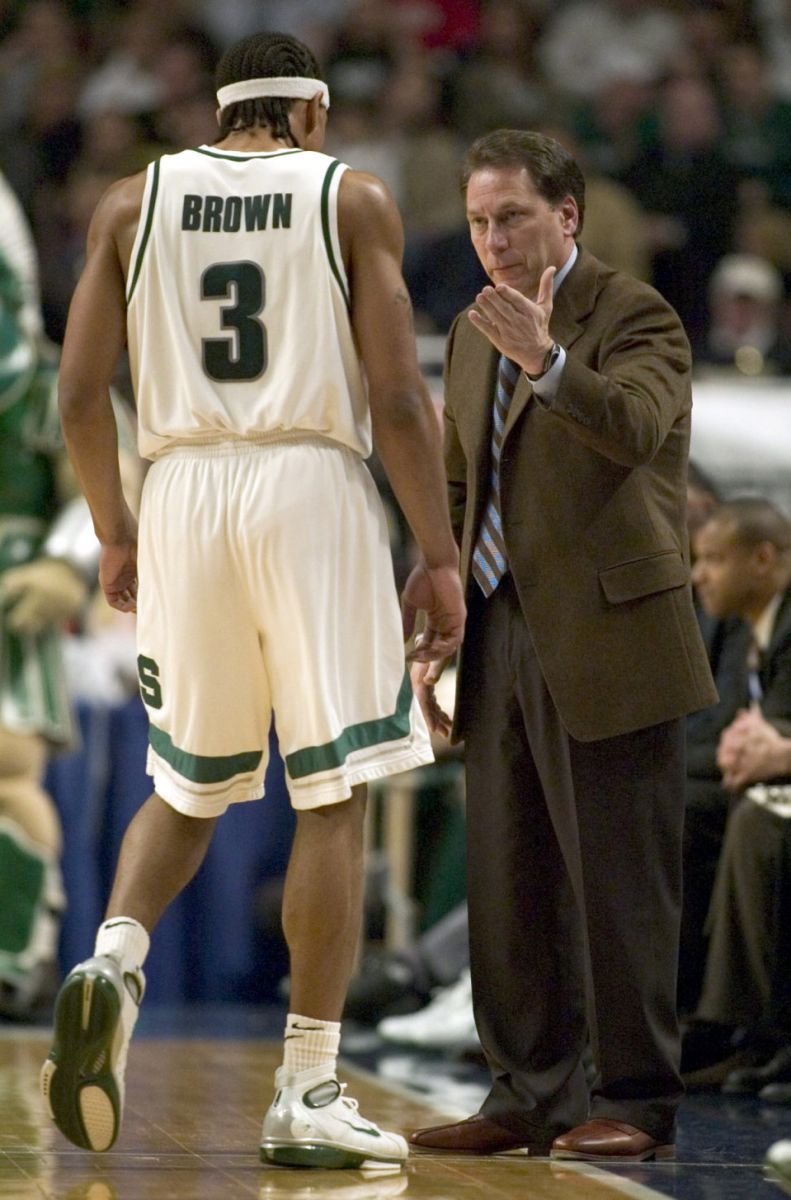 Shannon Brown - Nike Zoom Huarache 2K4 - 2005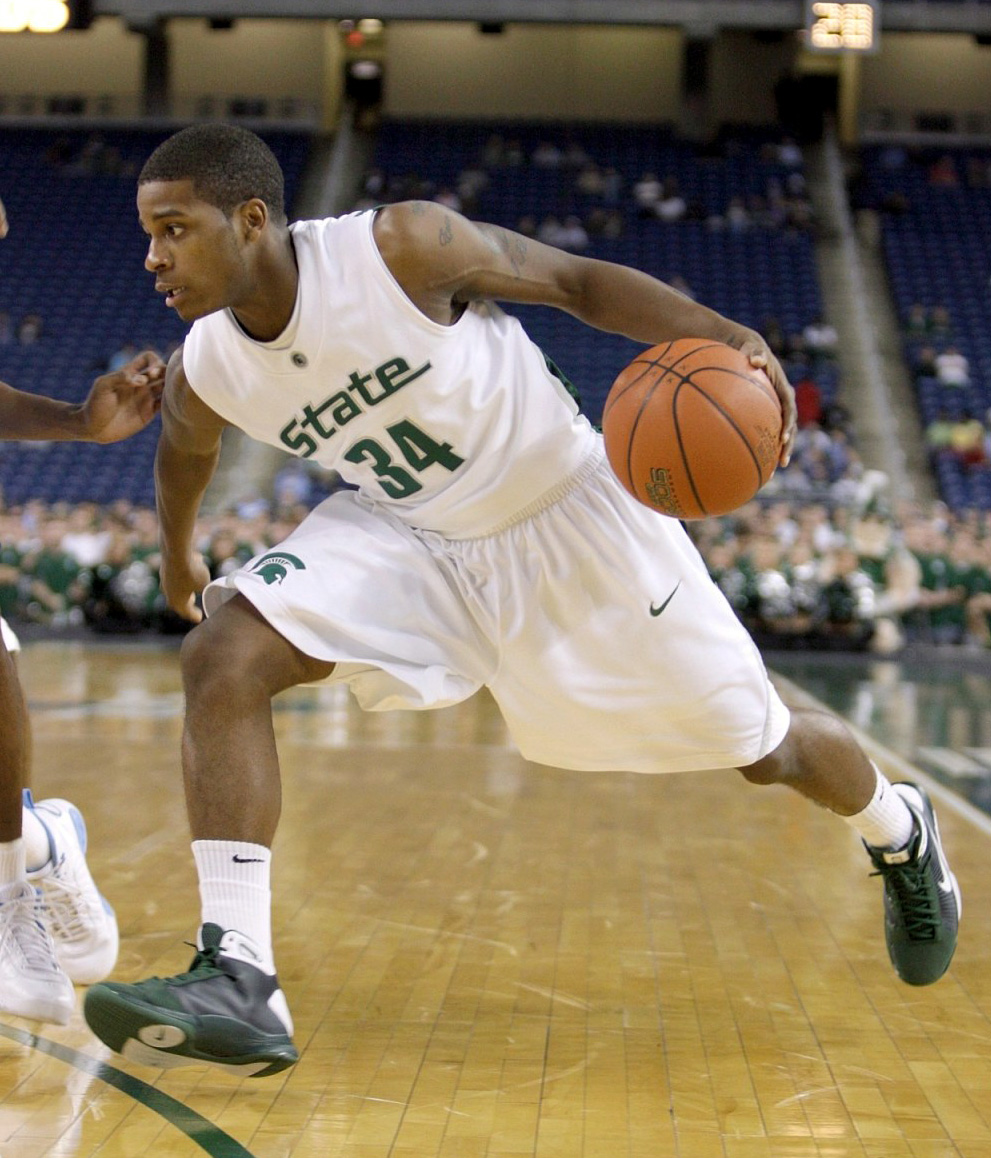 Korie Lucious - Nike Hyperdunk - 2008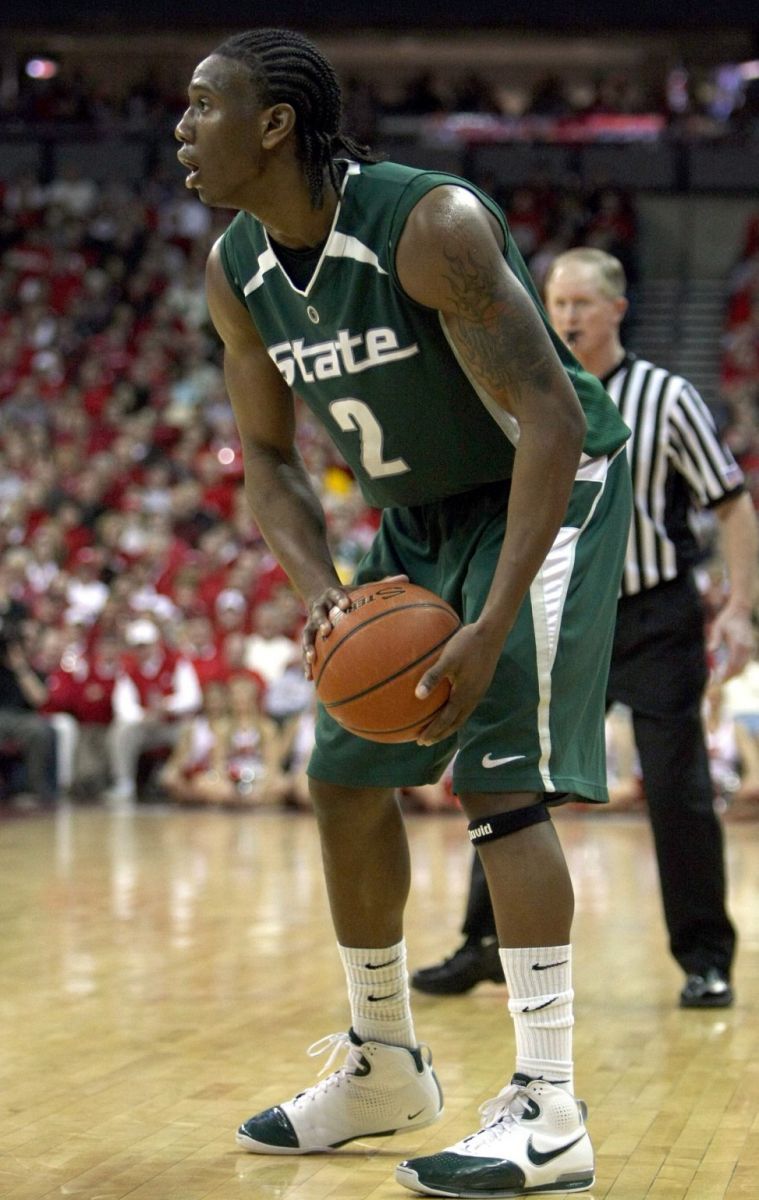 Raymar Morgan - Nike Zoom BB - 2008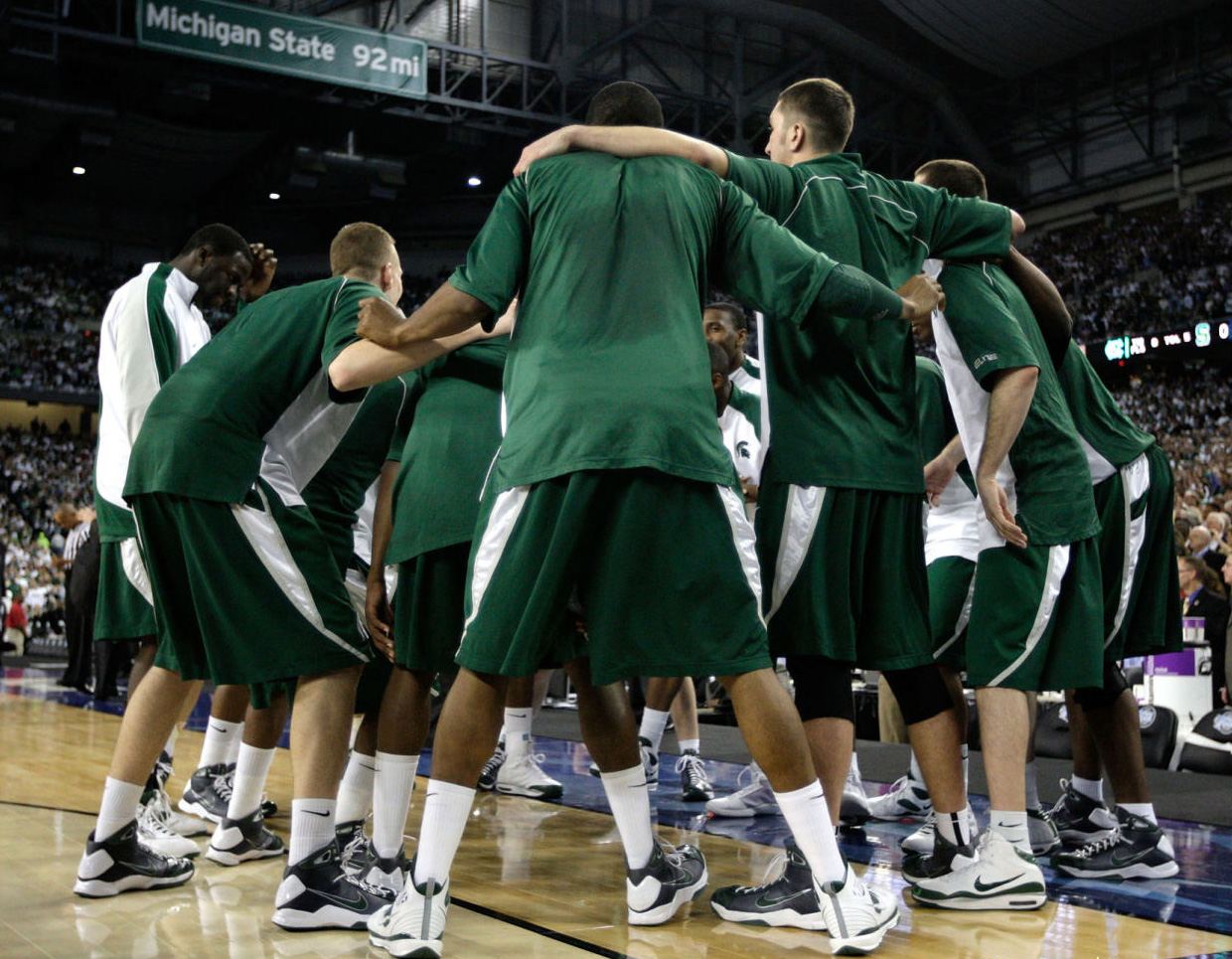 Nike Hyperdunk, Air Bluechip - 2009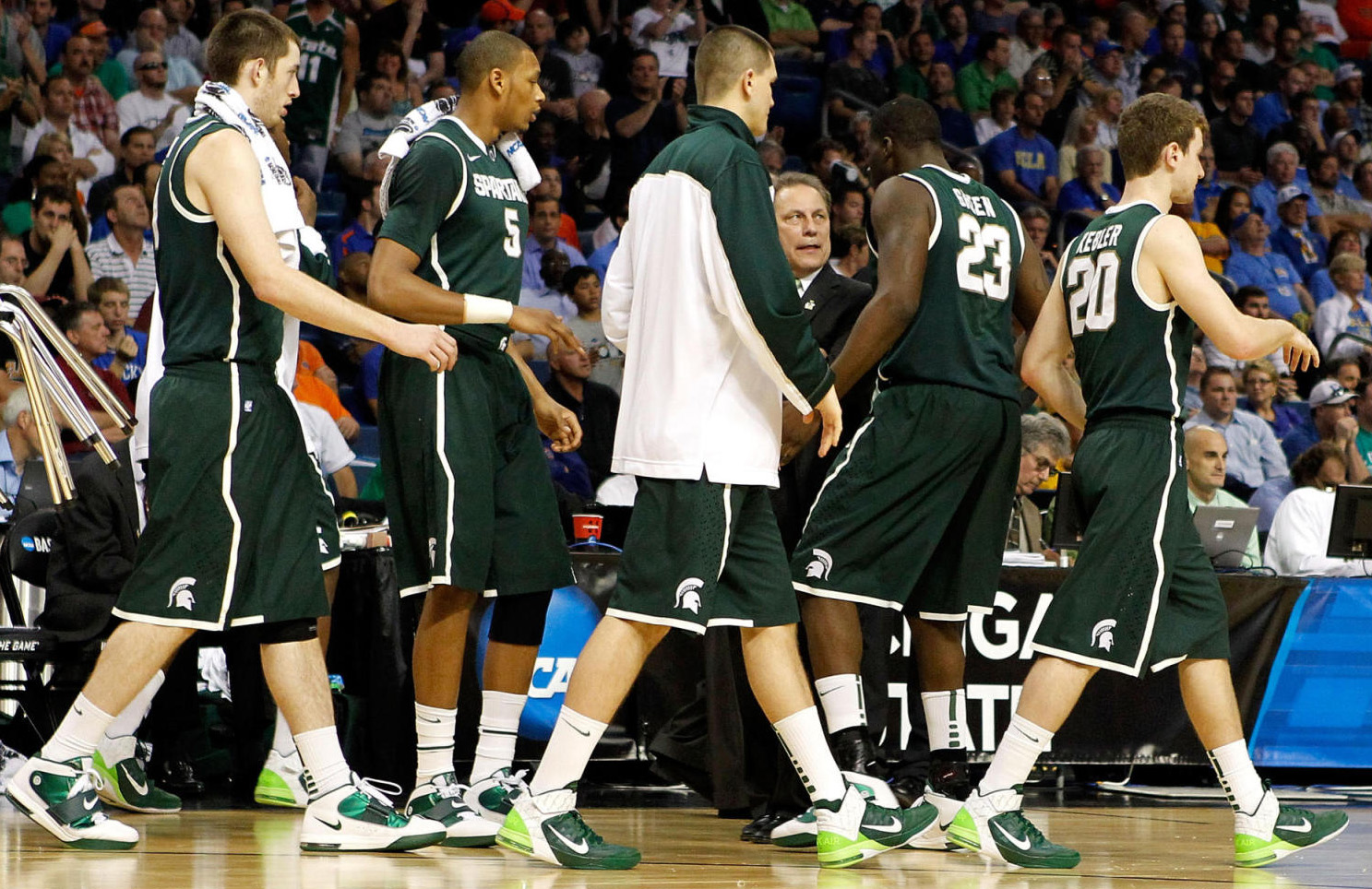 Nike Zoom Soldier 4, Air Max Fly By - 2011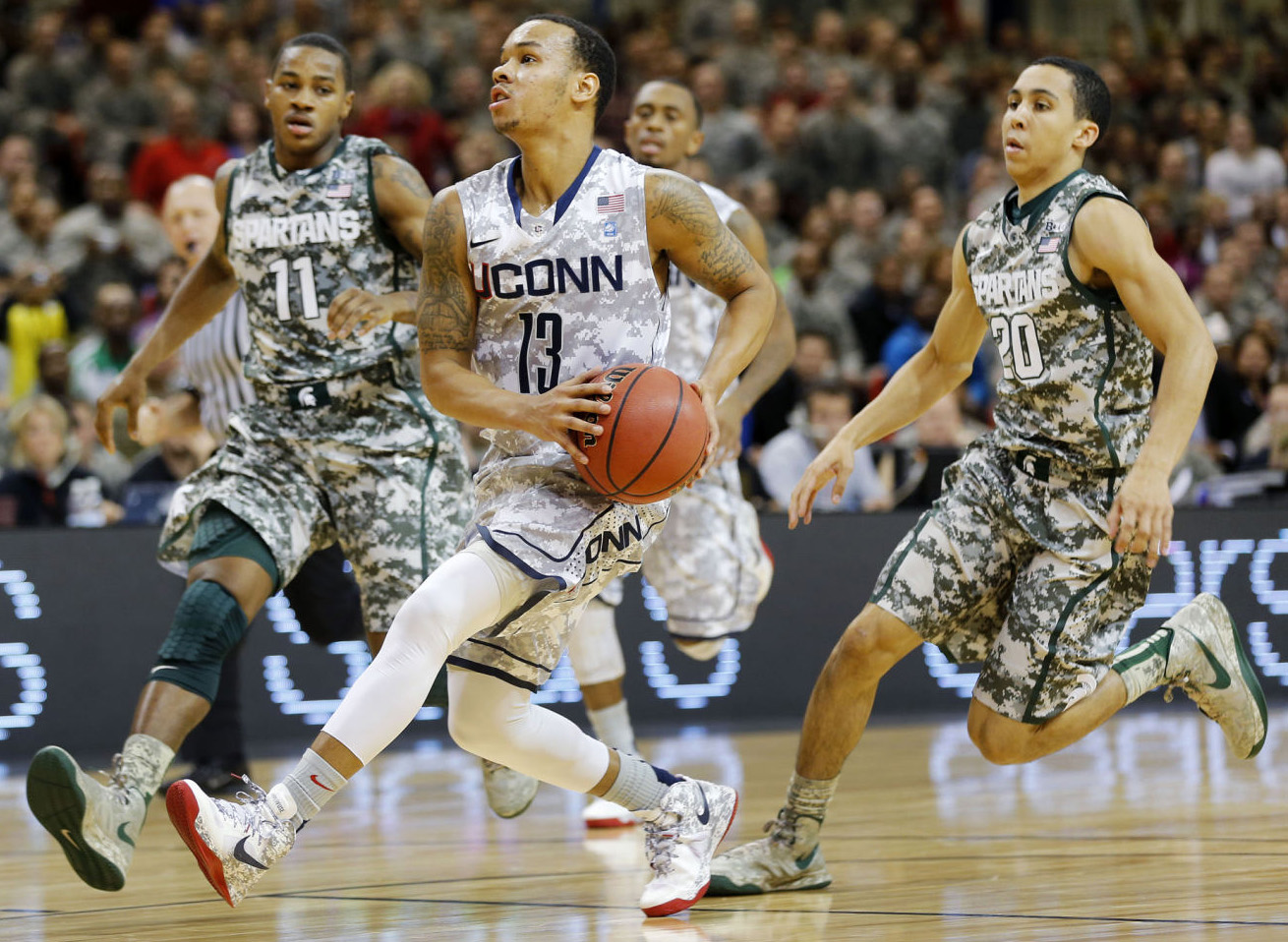 Keith Appling, Travis Trice - Nike Zoom Hyperfuse - 2012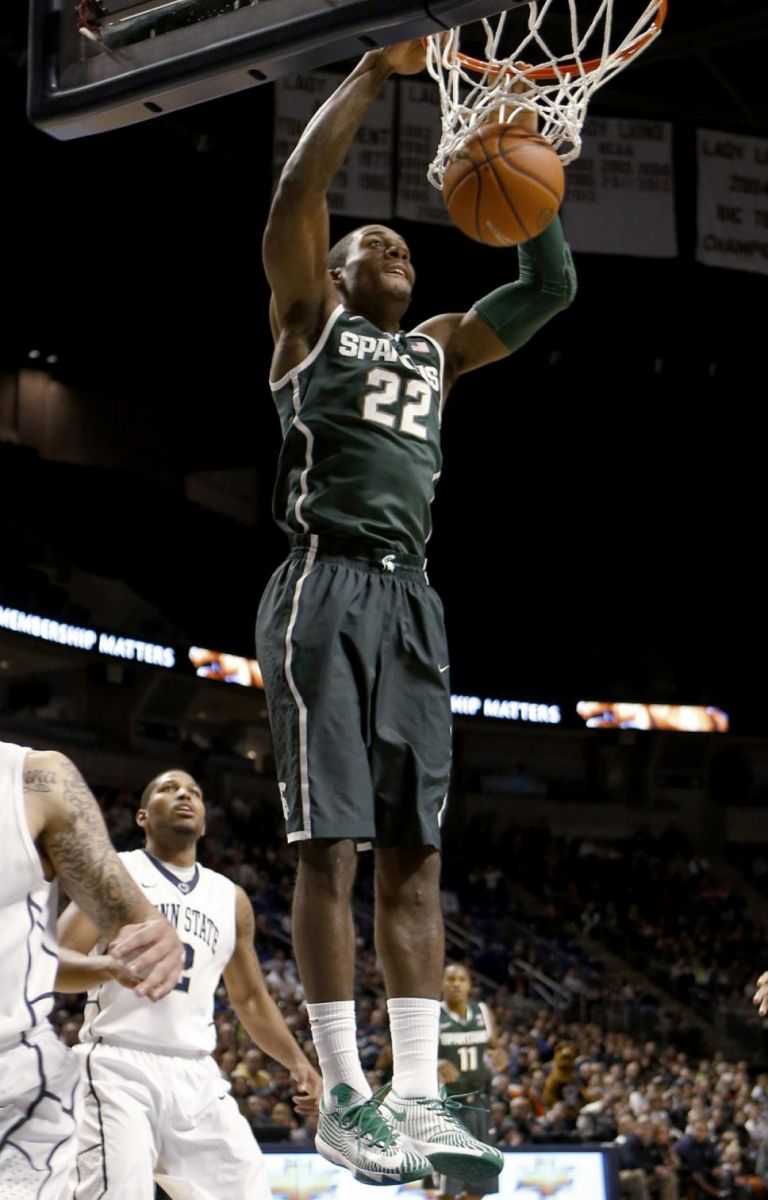 Branden Dawson - Nike KD VI - 2013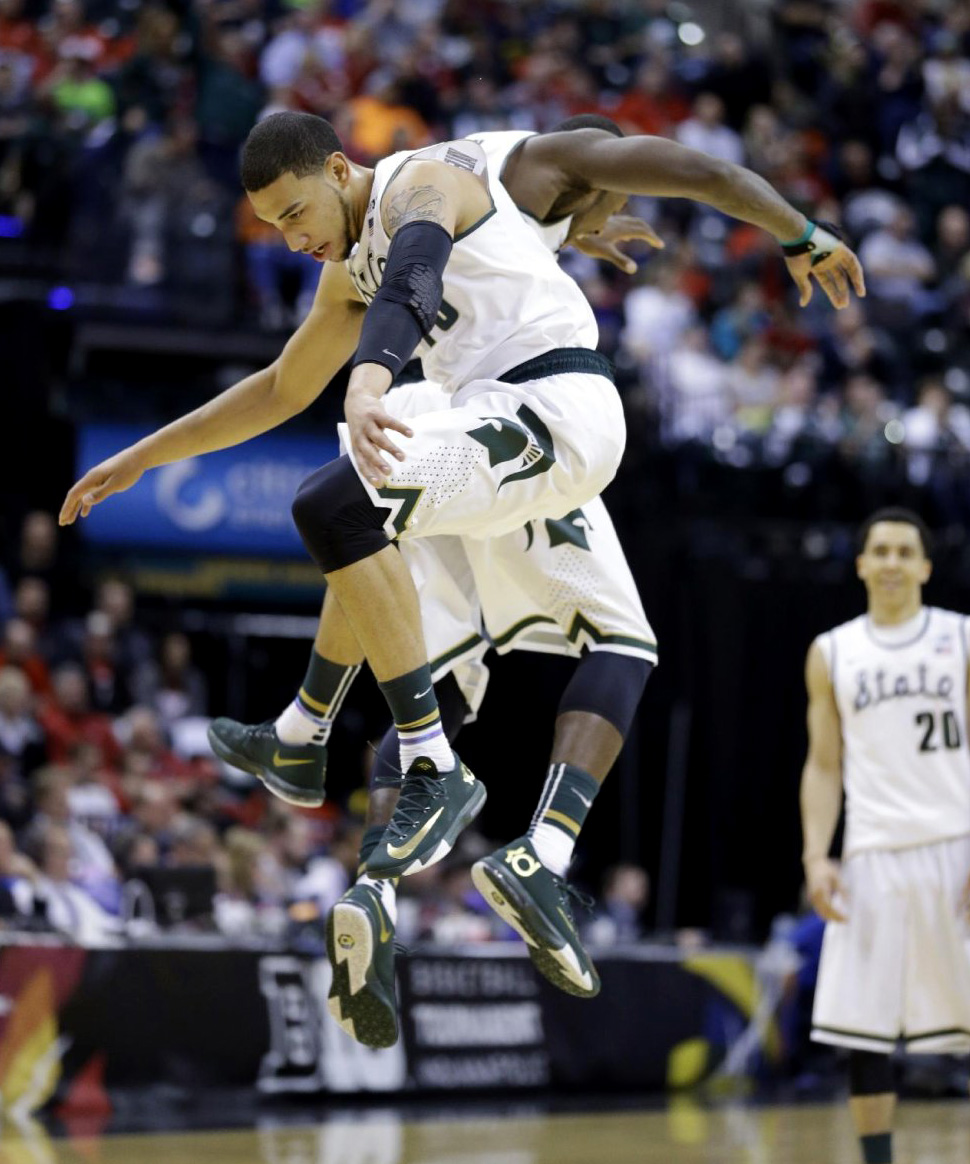 Denzel Valentine, Branden Dawson - Nike KD VI - 2014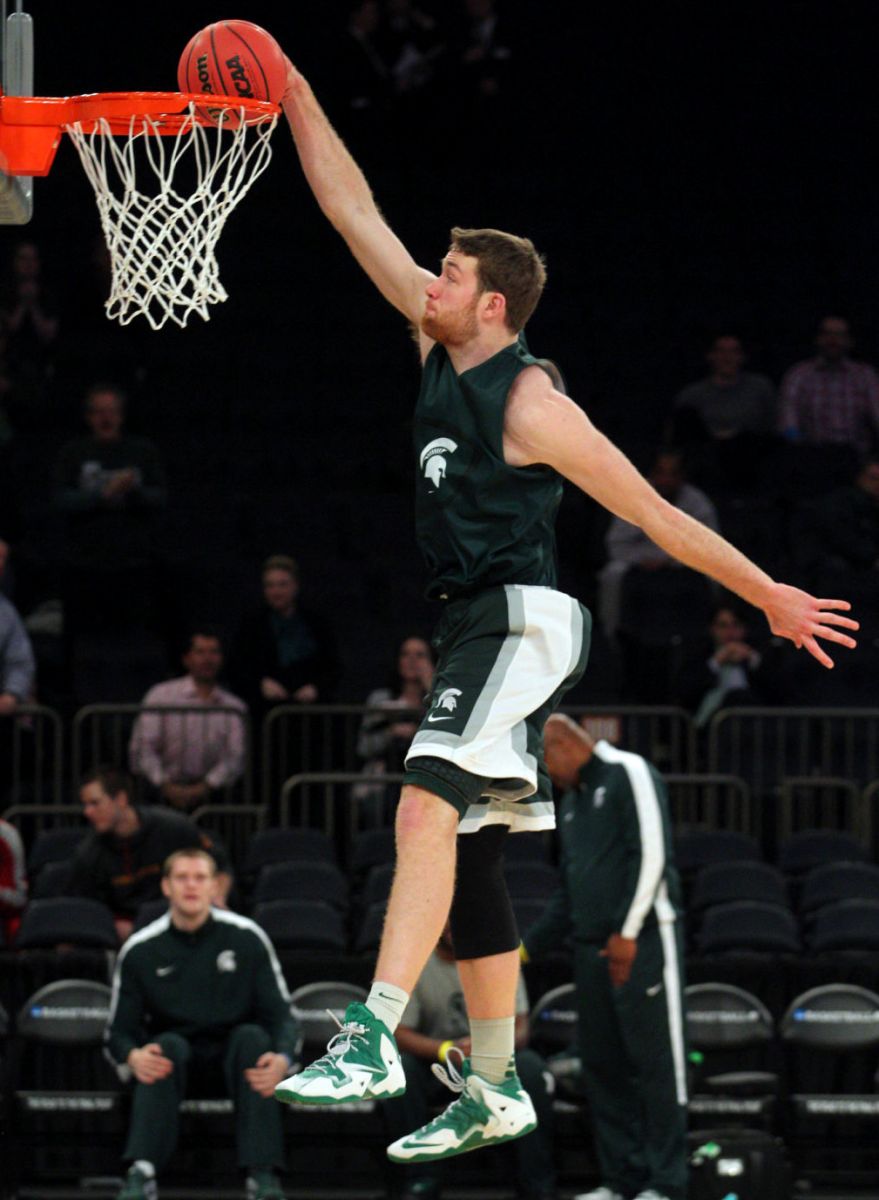 Matt Costello - Nike LeBron XI - 2014
(Images via Yahoo!)