words // Zack Schlemmer
Michigan's Fab Five basically created the awareness of sneakers in NCAA basketball, at least to the average joe, when the squad famously broke out their infamous black socks with classic Nike models like the Air Flight Huarache and Air Force Max. It's hard to imagine now that wearing black socks was once a semi-controversial thing, but those along with the Fab Five's "hip-hop mentality", baggy shorts, shaved heads, and flashy style of play was not easily accepted by the conservative college basketball status quo of the early 1990's.
The Fab Five made Michigan the Nike Basketball school for years. The two went hand-in-hand. That's why it came as a bit of a shock to longtime fans in the sneaker scene when the Wolverines signed on with adidas in 2008. But no matter, Michigan still keeps winning with whatever brand of sneakers they're wearing. In fact, they look to be ready for their second straight Final Four appearance, as they wear the best of adidas Basketball.
Our March Madness retropective of the best sneaker colleges continues today with a look at all of the best shoes worn by the Michigan Wolverines throughtout the years.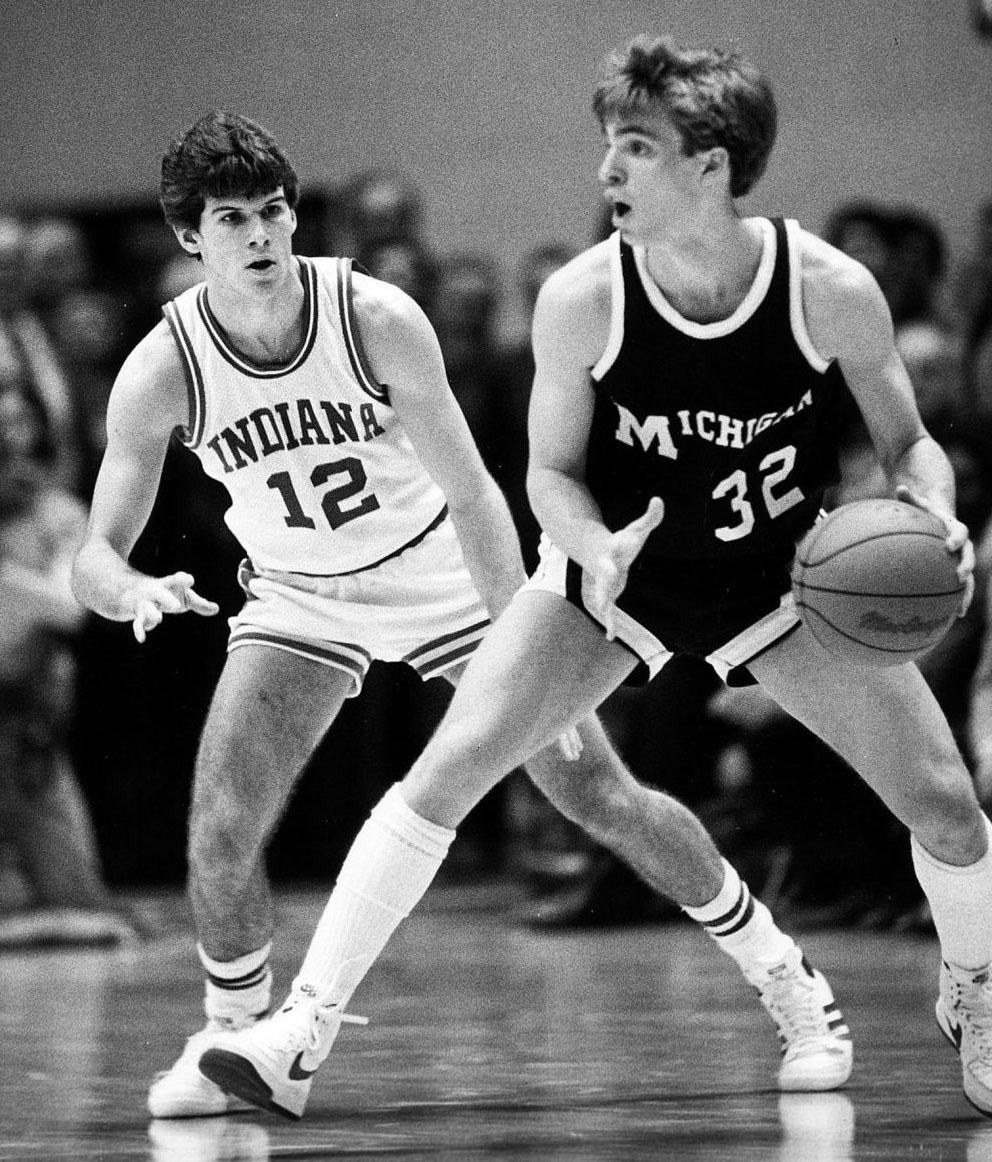 Nike Air Force 1 - 1983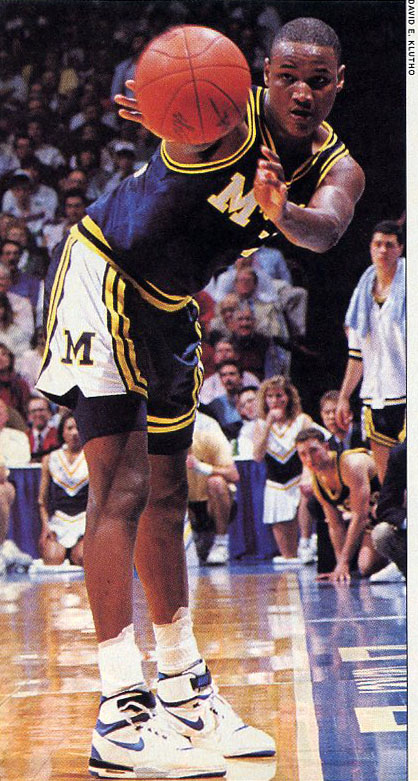 Terry Mills - Nike Air Revolution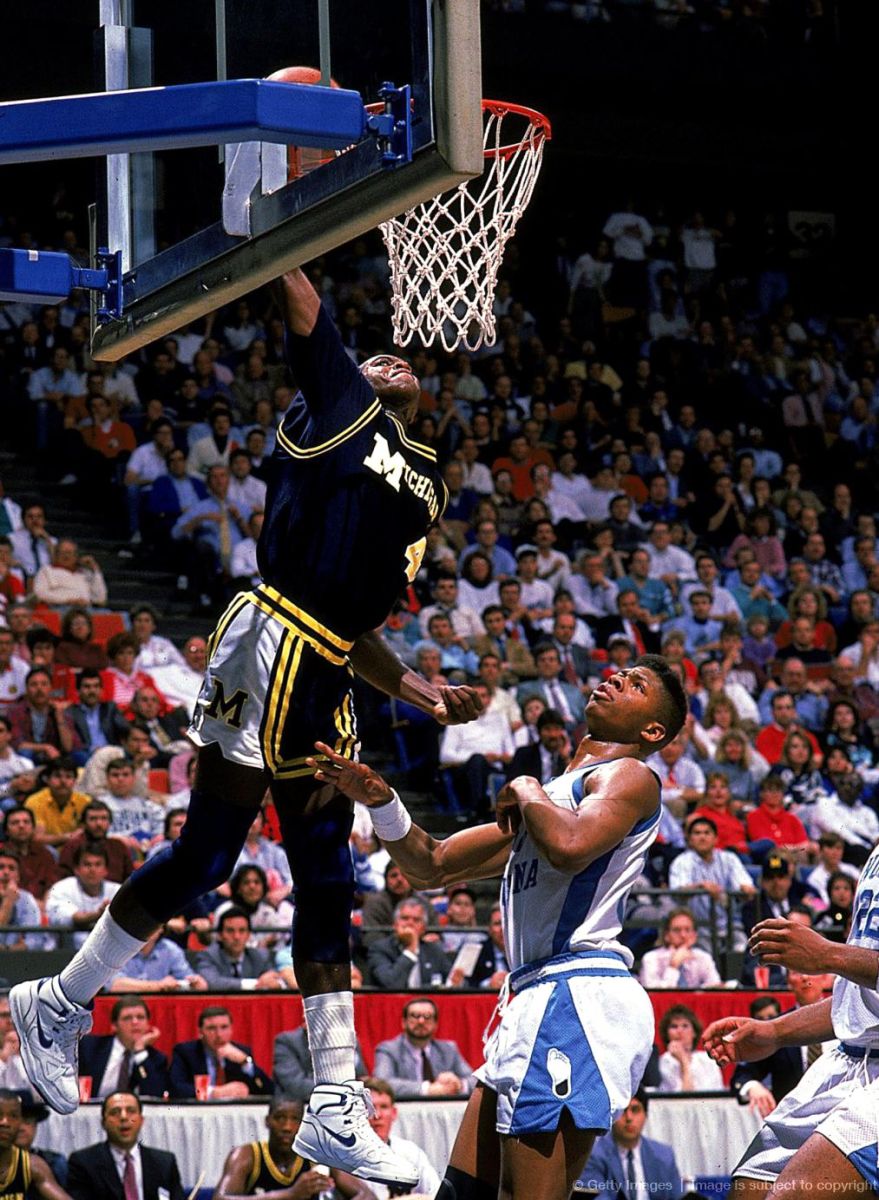 Glen Rice - Nike Air Delta Force High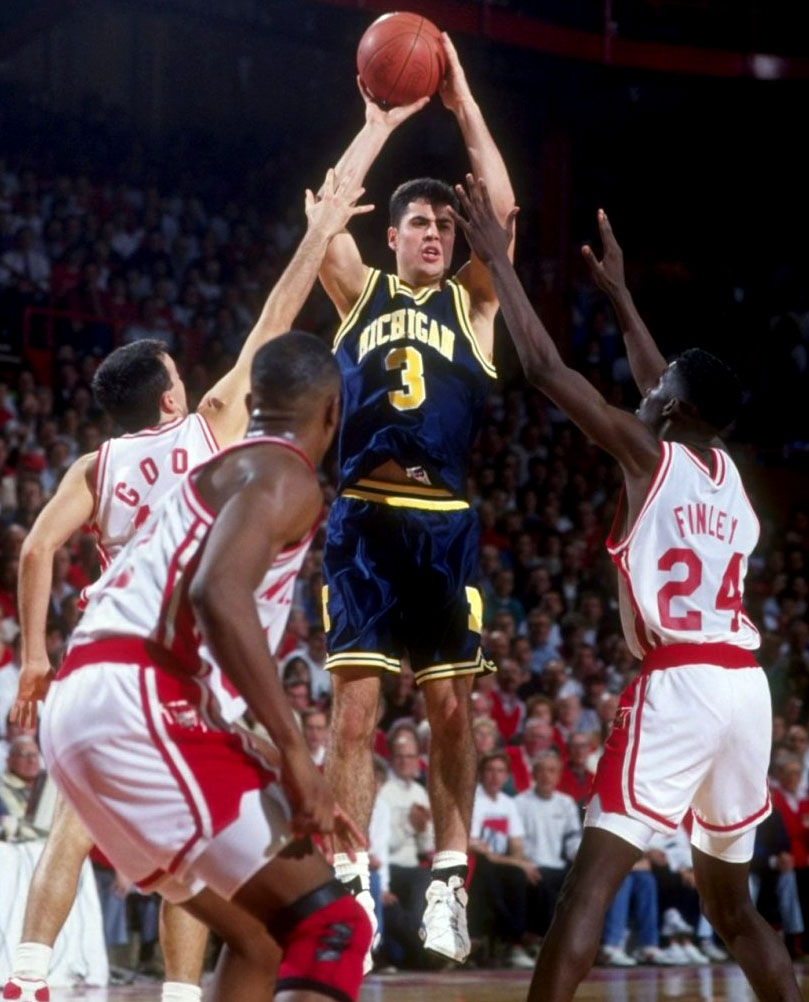 Rob Pelinka - Air Jordan VI - 1992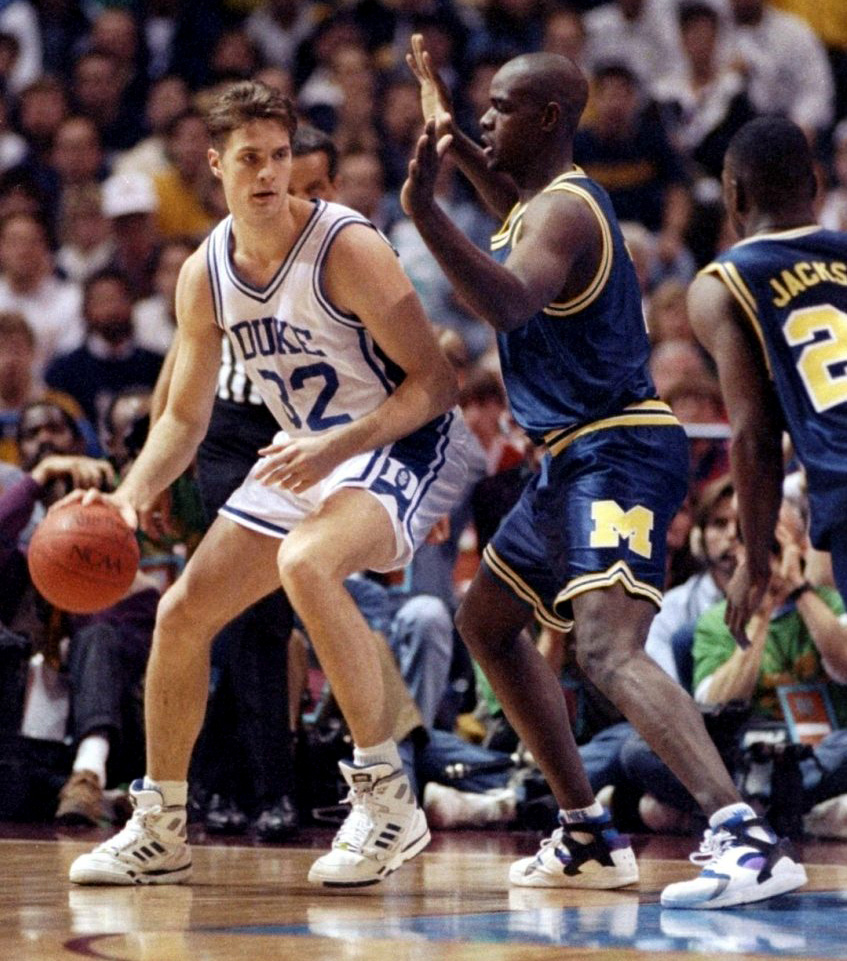 Chris Webber - Nike Air Flight Huarache - 1992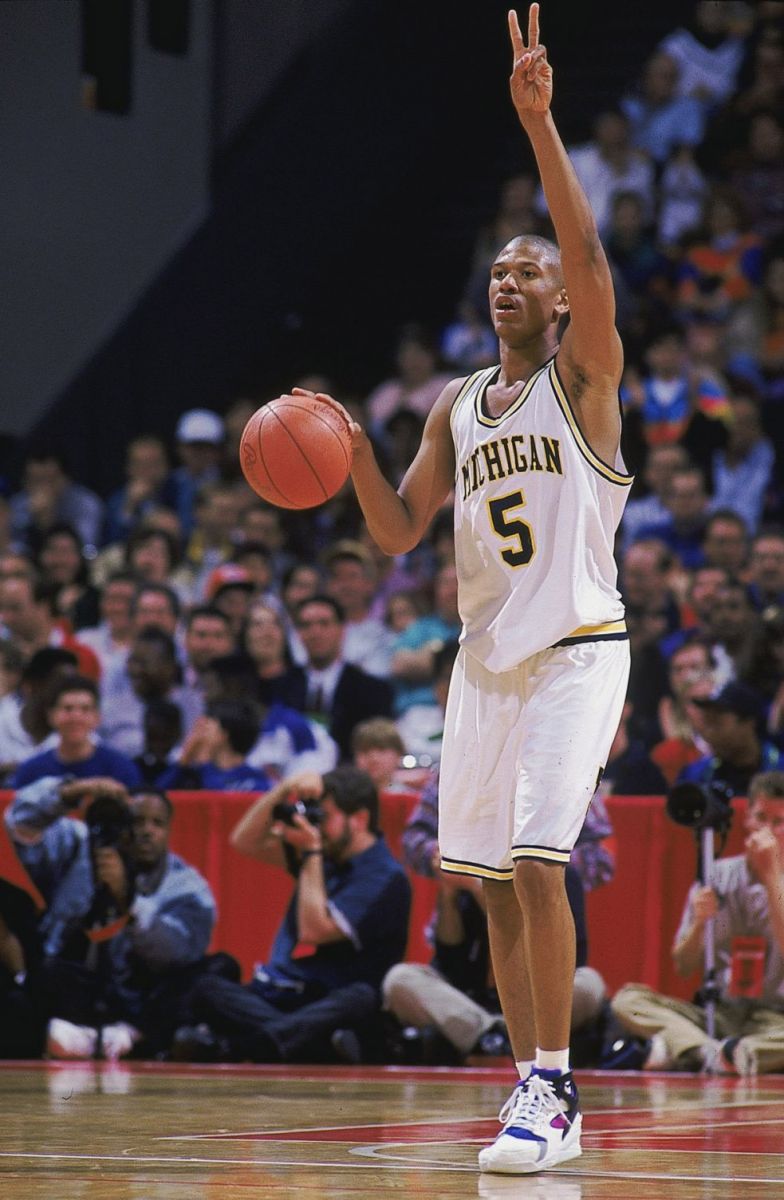 Jalen Rose - Nike Air Flight Huarache - 1992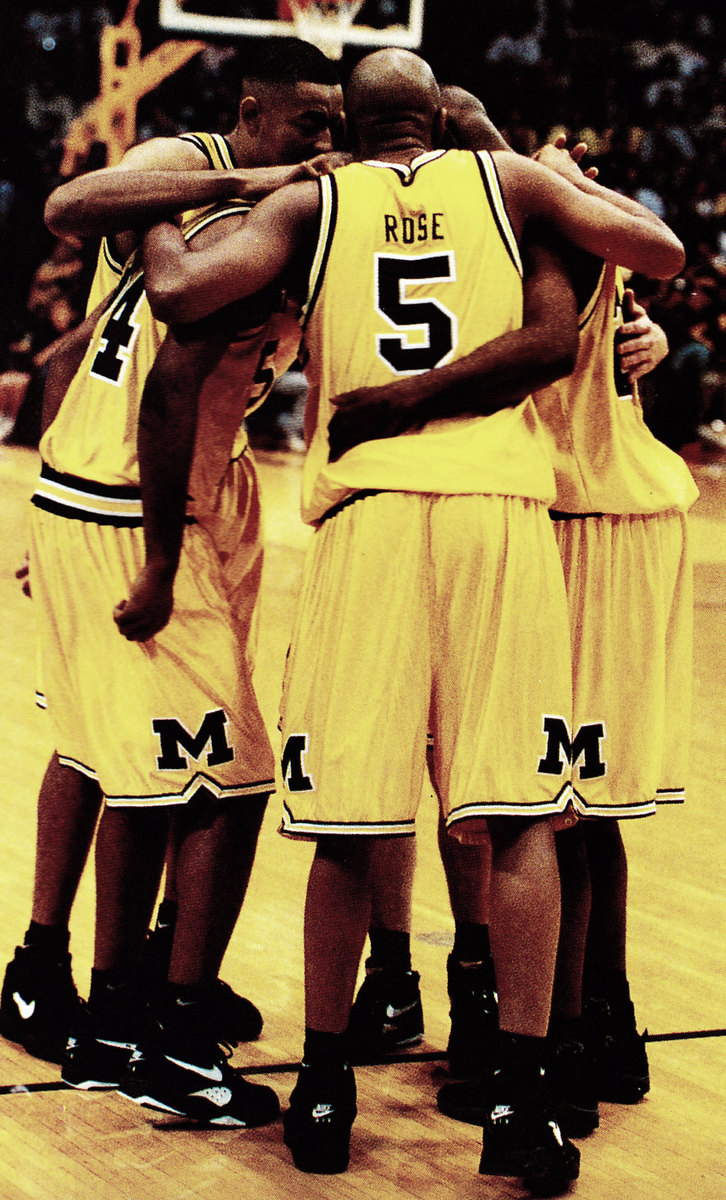 Nike Air Force Mid and Air Flight Maestro - 1993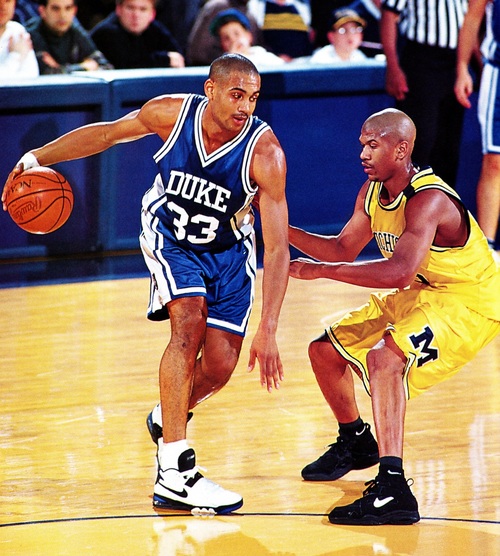 Jalen Rose - Nike Air Force Mid - 1993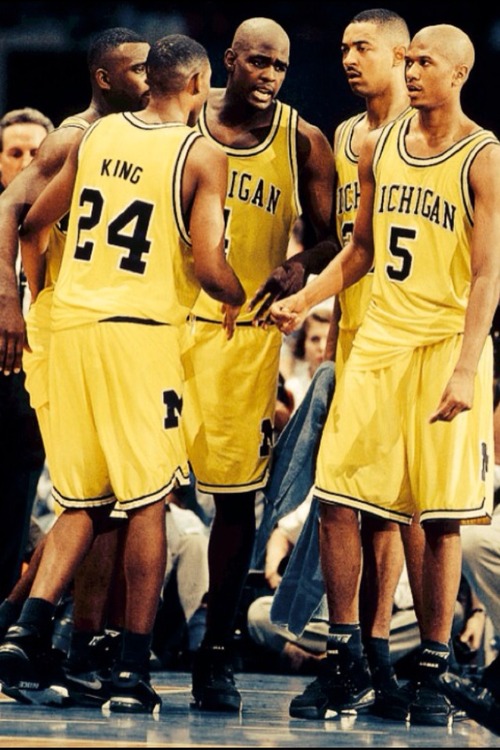 Nike Air Force Max - 1993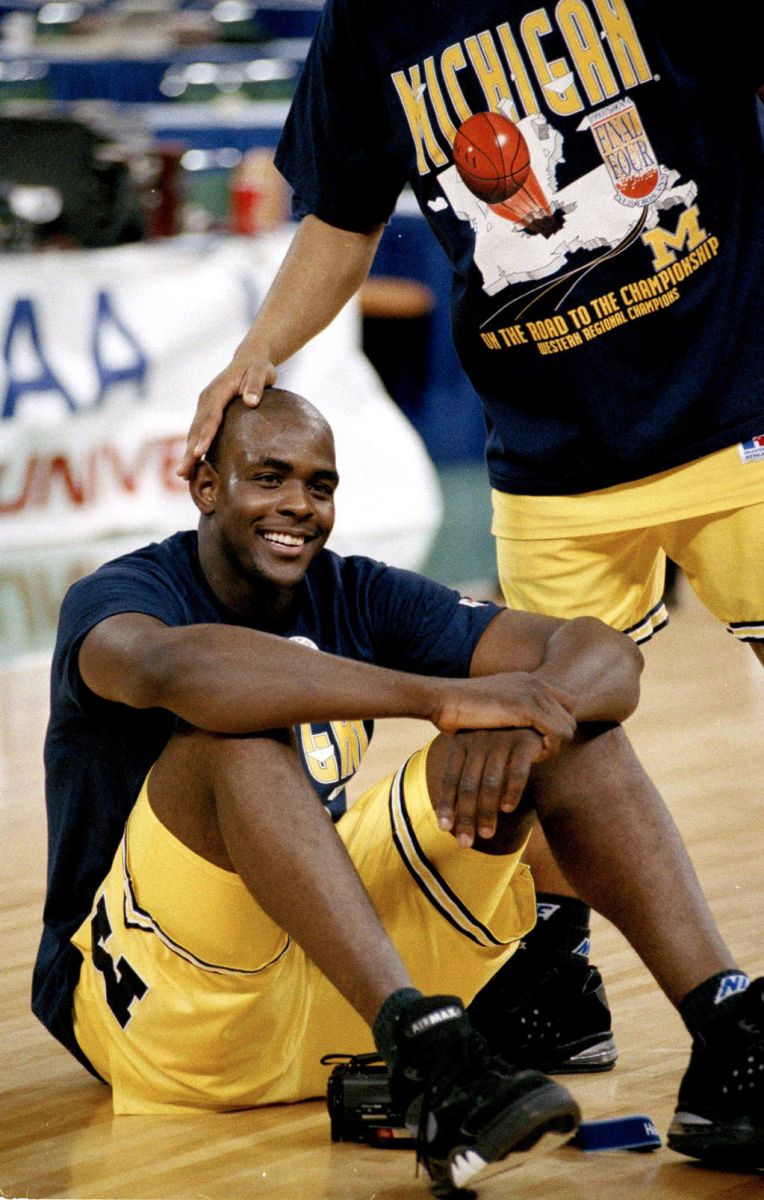 Chris Webber - Nike Air Force Max - 1993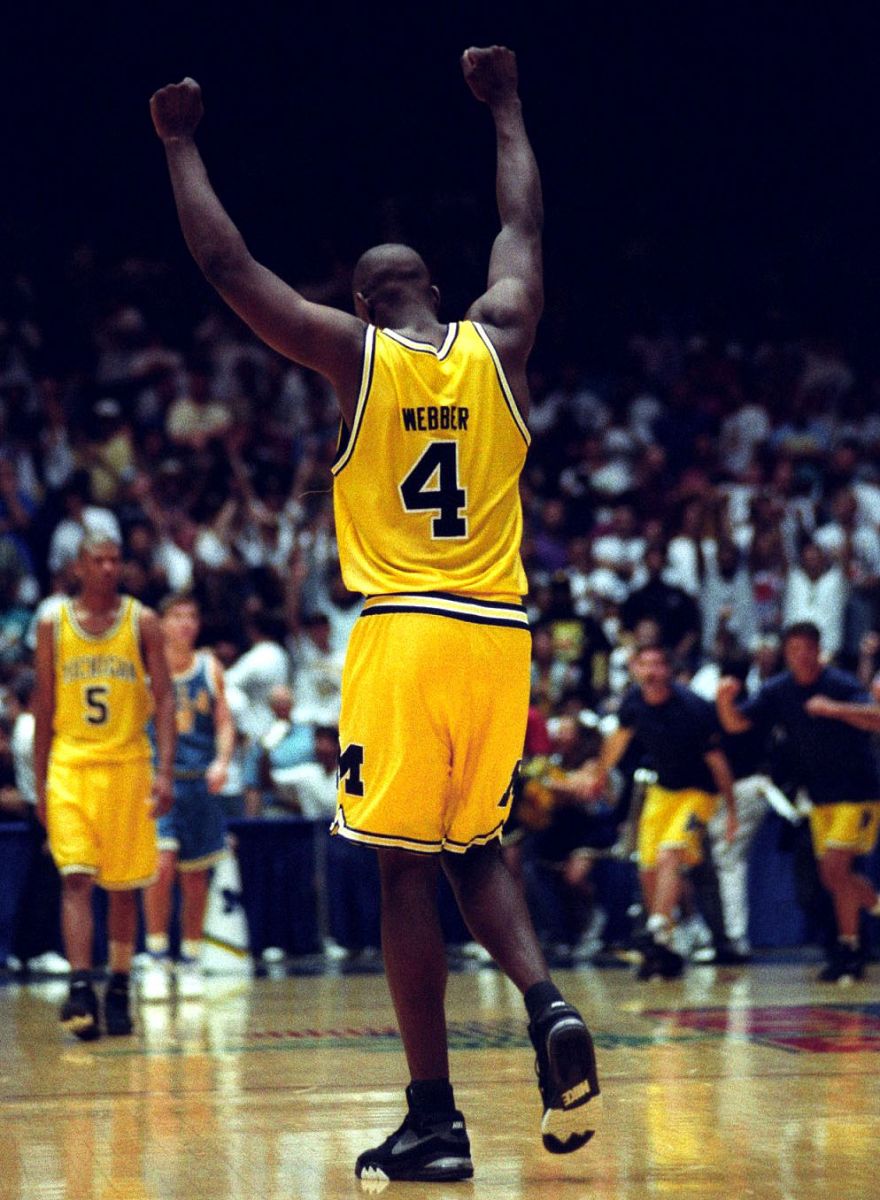 Chris Webber - Nike Air Force Max - 1993
Jalen Rose - Nike Air Force Max - 1993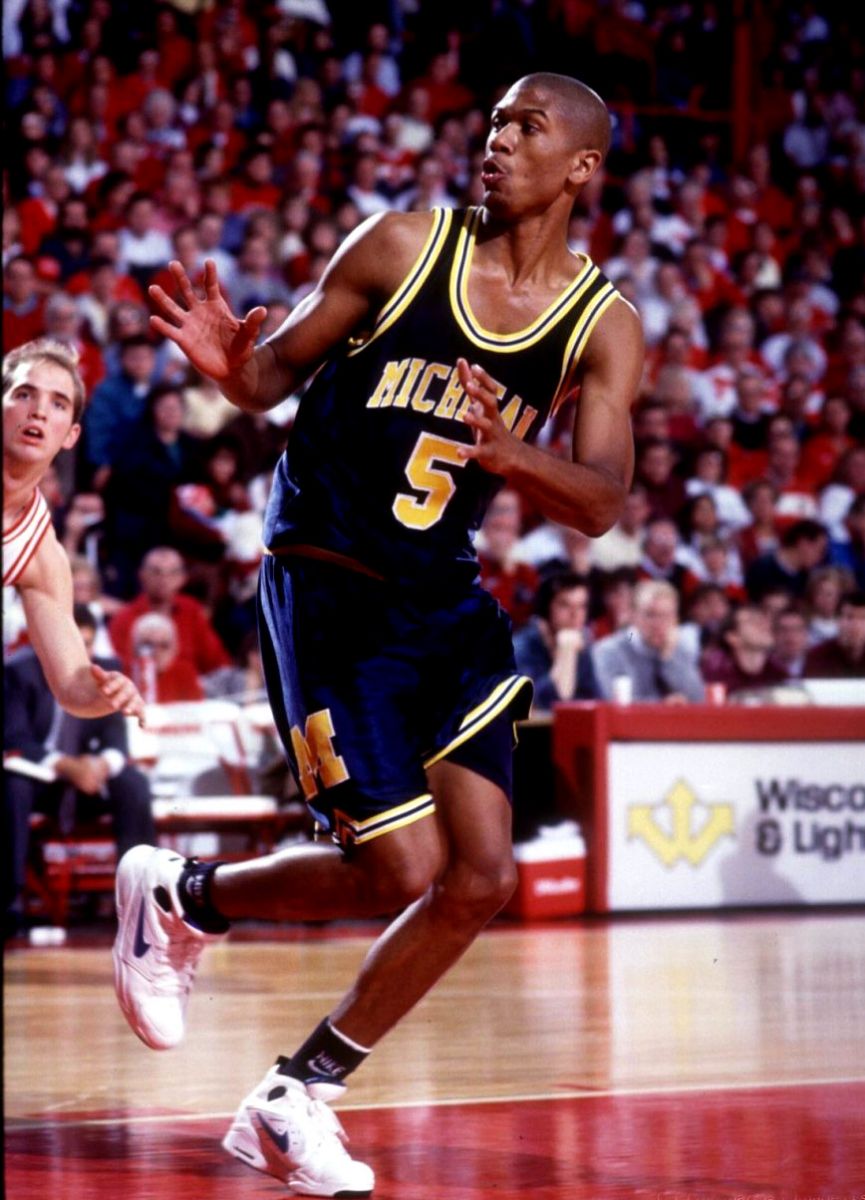 Jalen Rose - Nike Air Dynamic Flight - 1993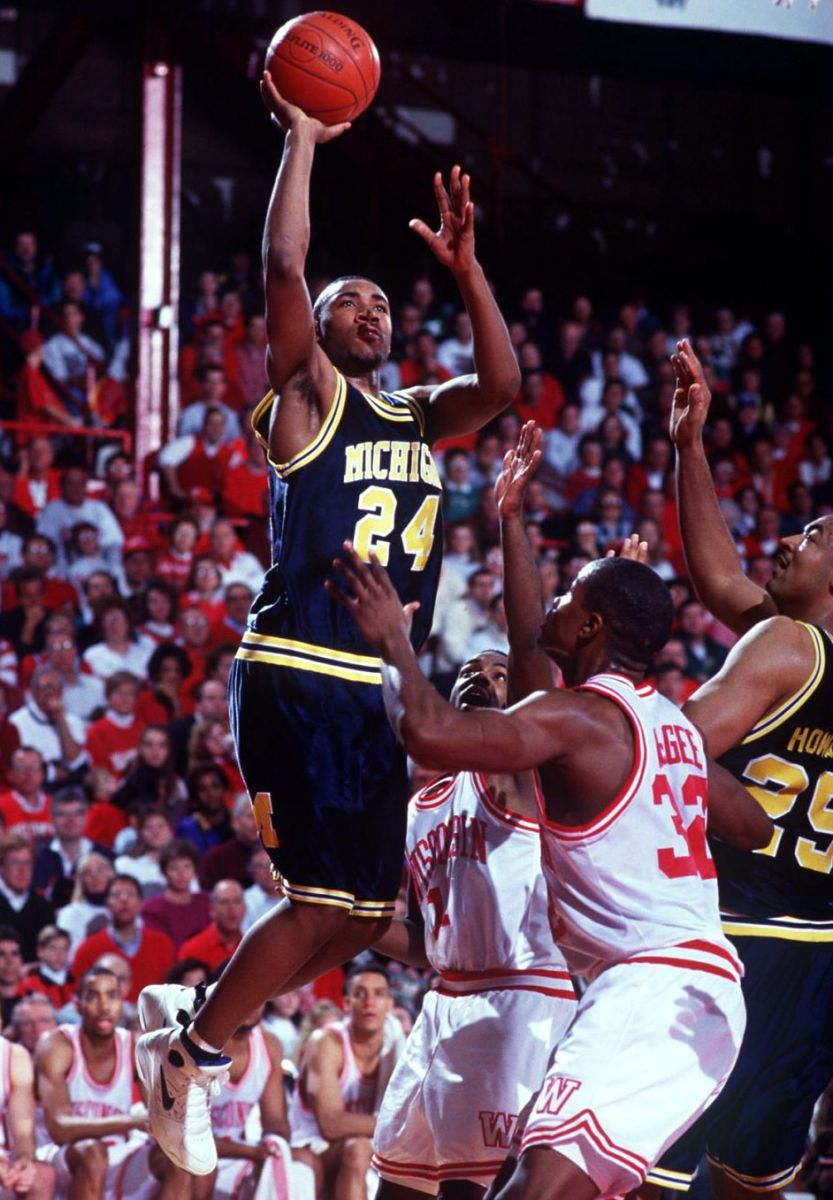 Jimmy King - Nike Air Dynamic Flight - 1993
Nike Air Flight Maestro 2 - 1994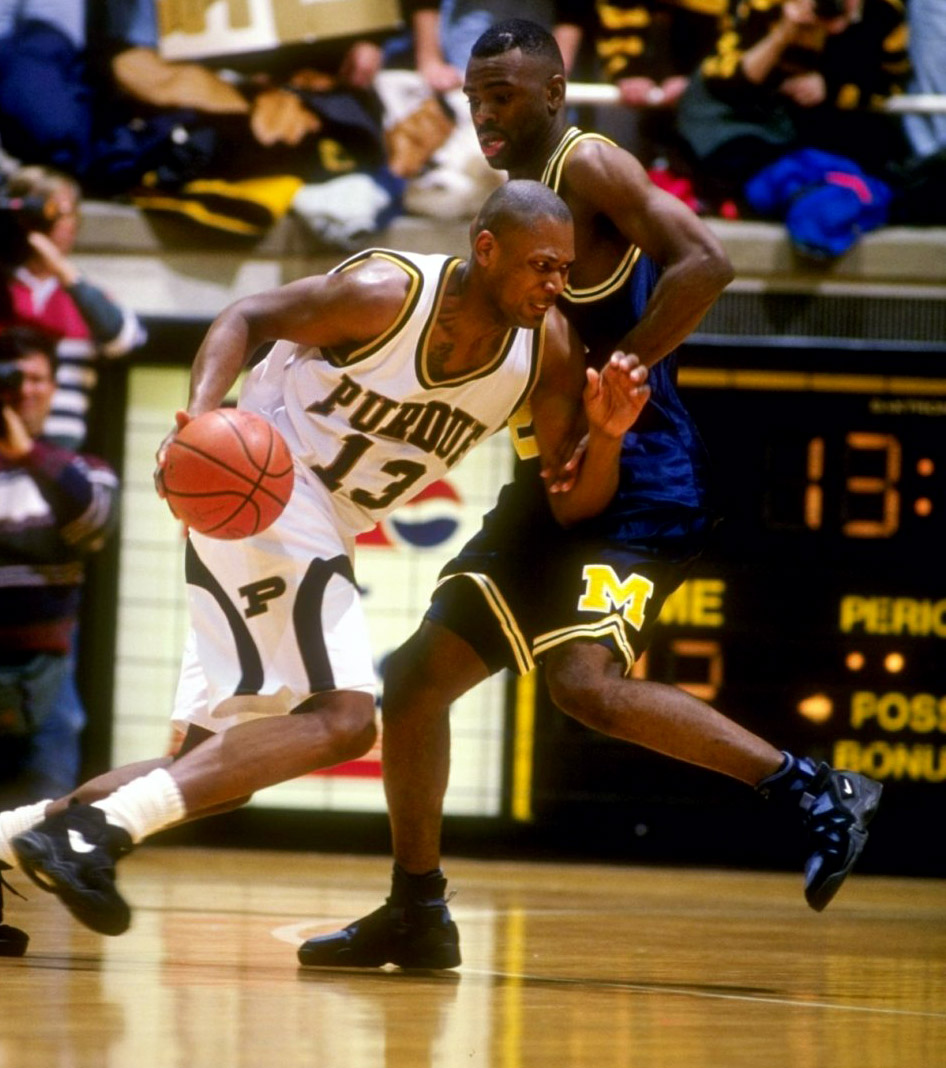 Ray Jackson - Nike Air Unlimited - 1994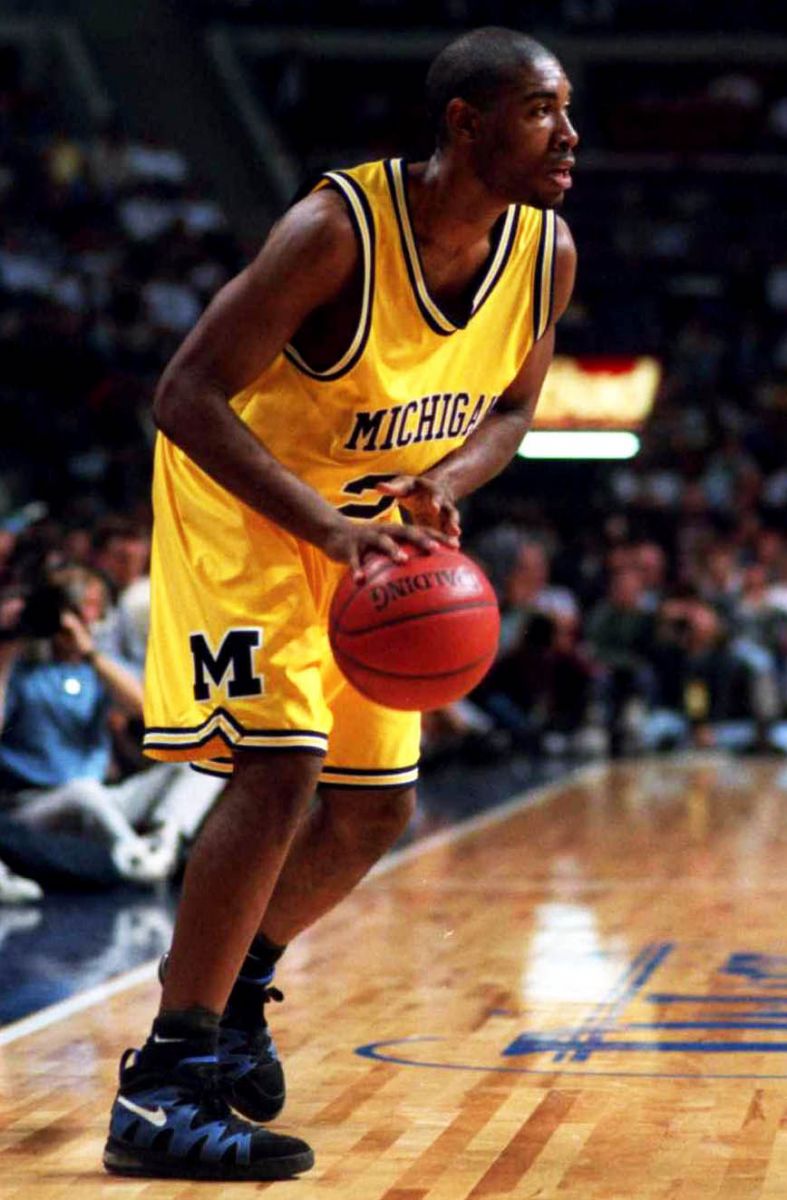 Jimmy King - Nike Air Max Strong - 1994
Louis Bullock - Nike Air Penny - 1995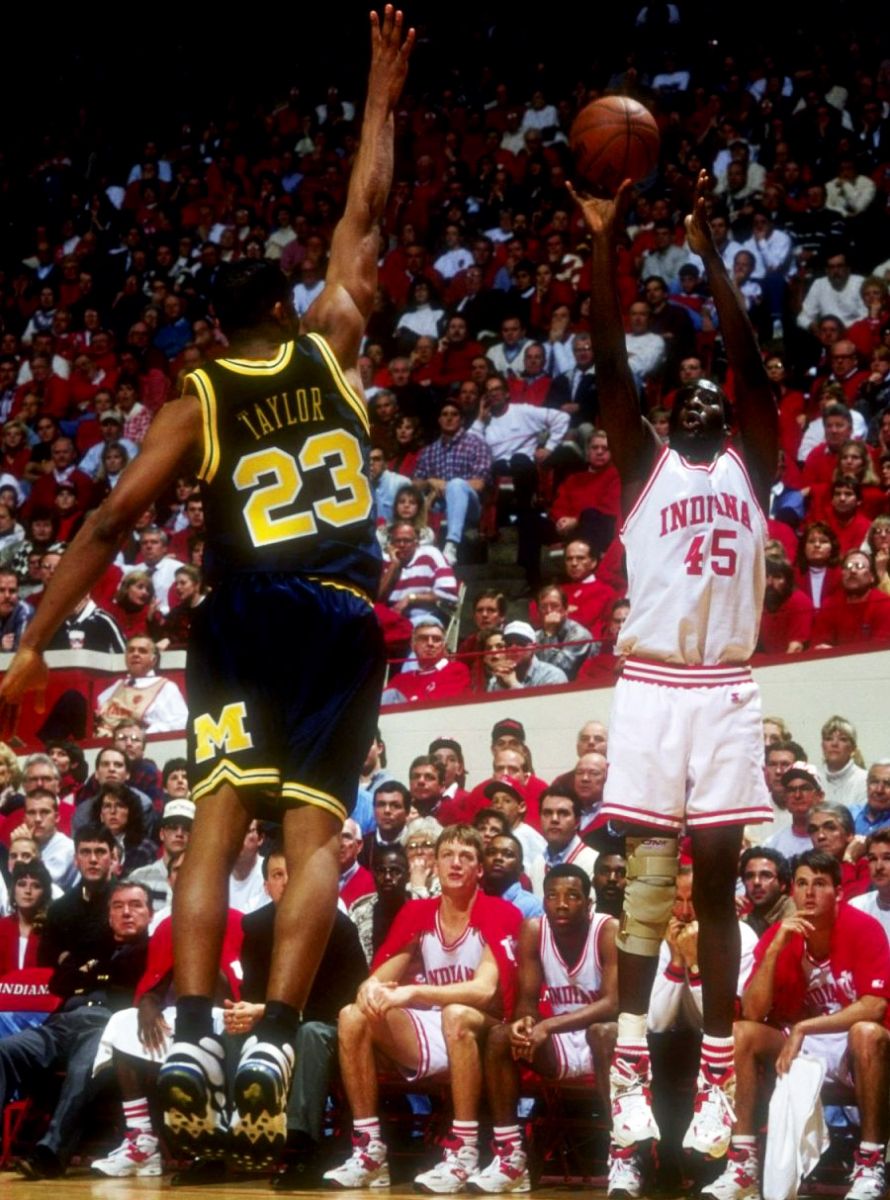 Maurice Taylor - Nike Air Max2 Uptempo - 1995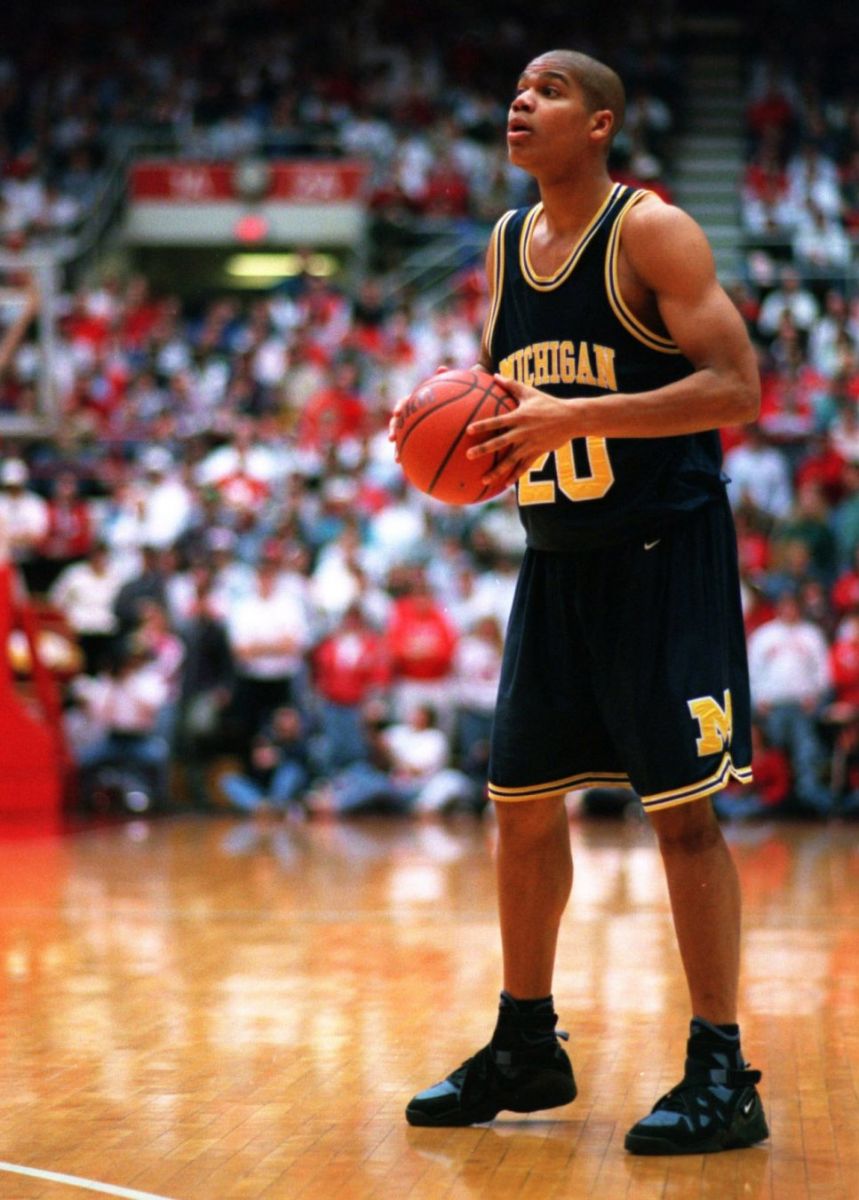 Oliver St. Jean - Nike Air Unlimited - 1995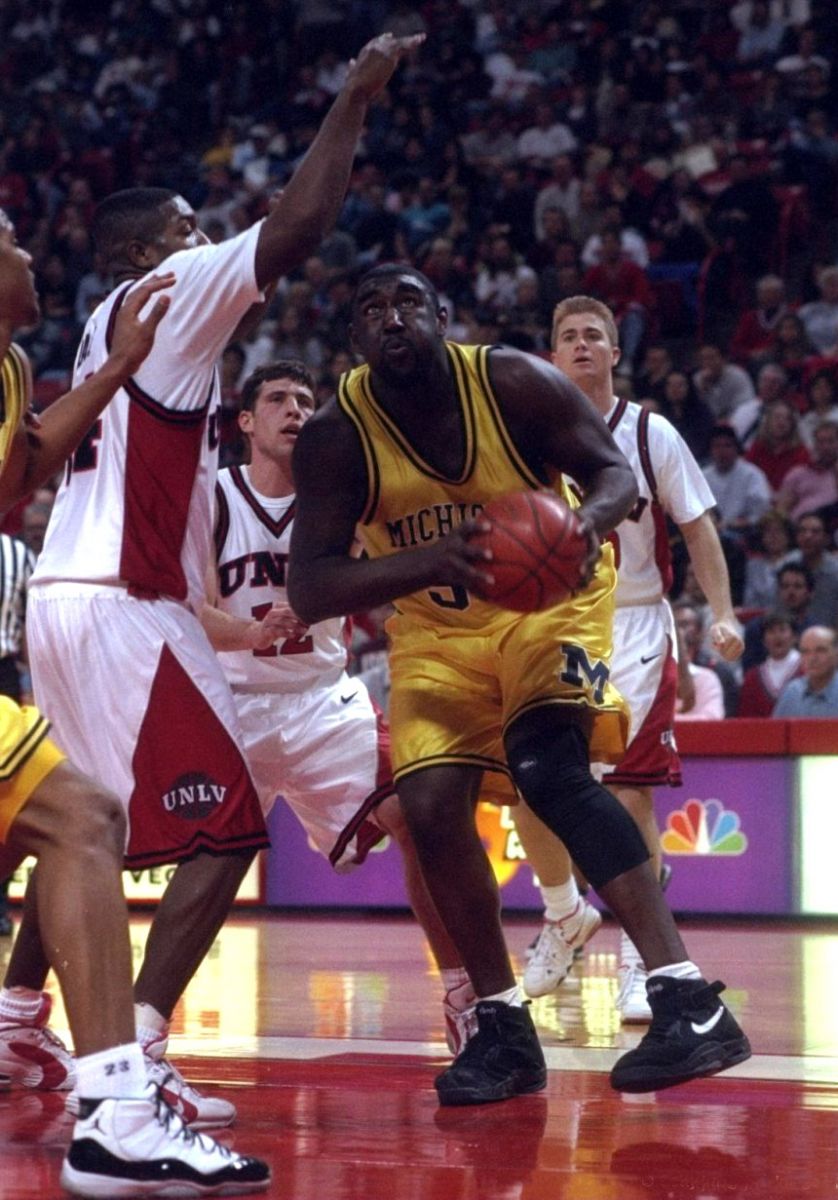 Robert Traylor - Nike Air Up HIgh, Teammate in Air Jordan XI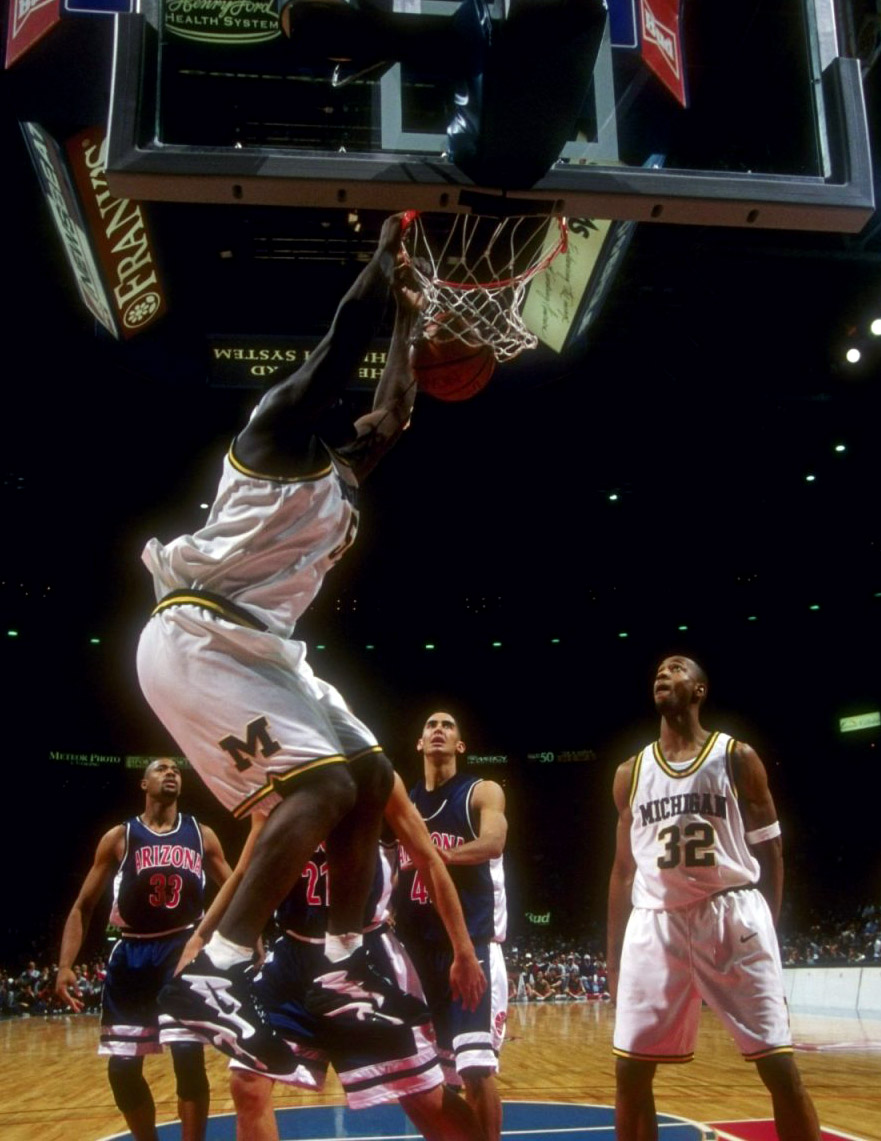 Robert Traylor - Nike Air Flight Max - 1996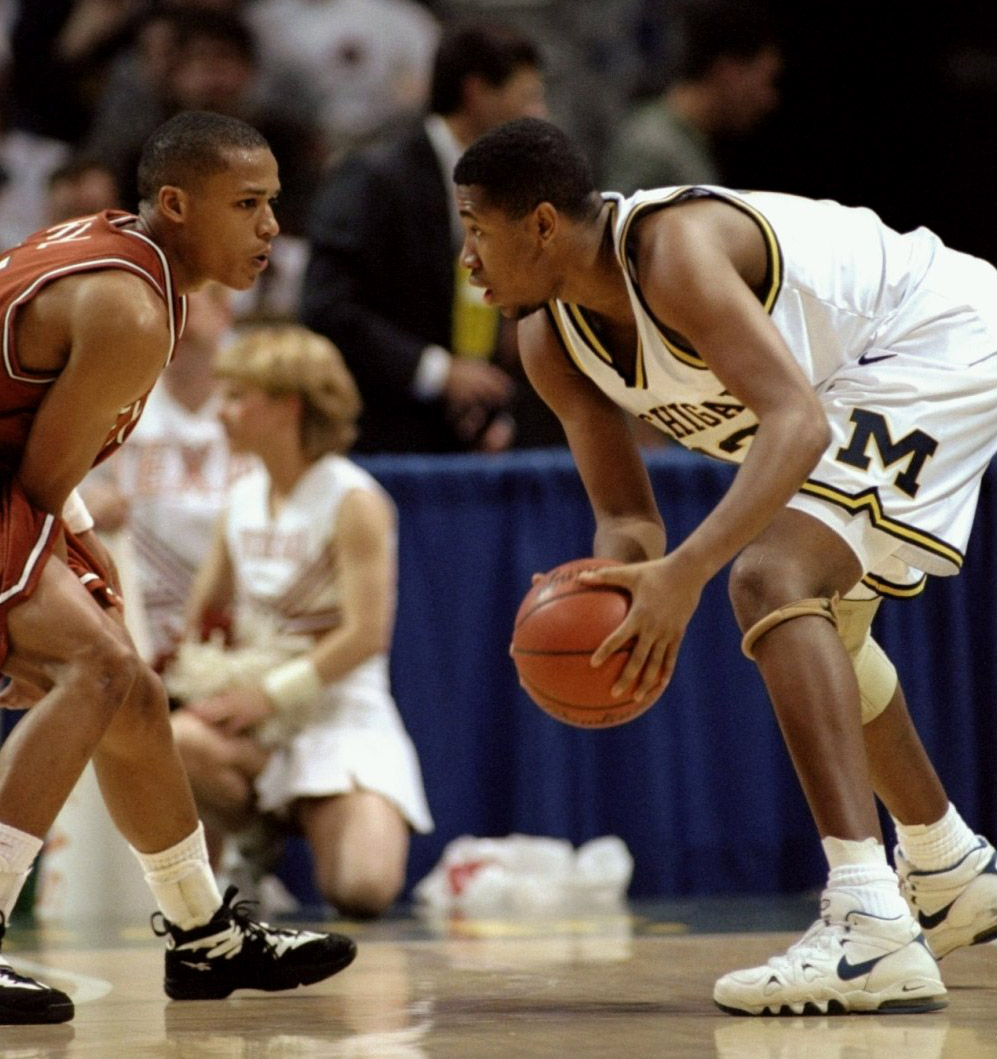 Willie Mitchell - Nike Air Max 2 Strong - 1996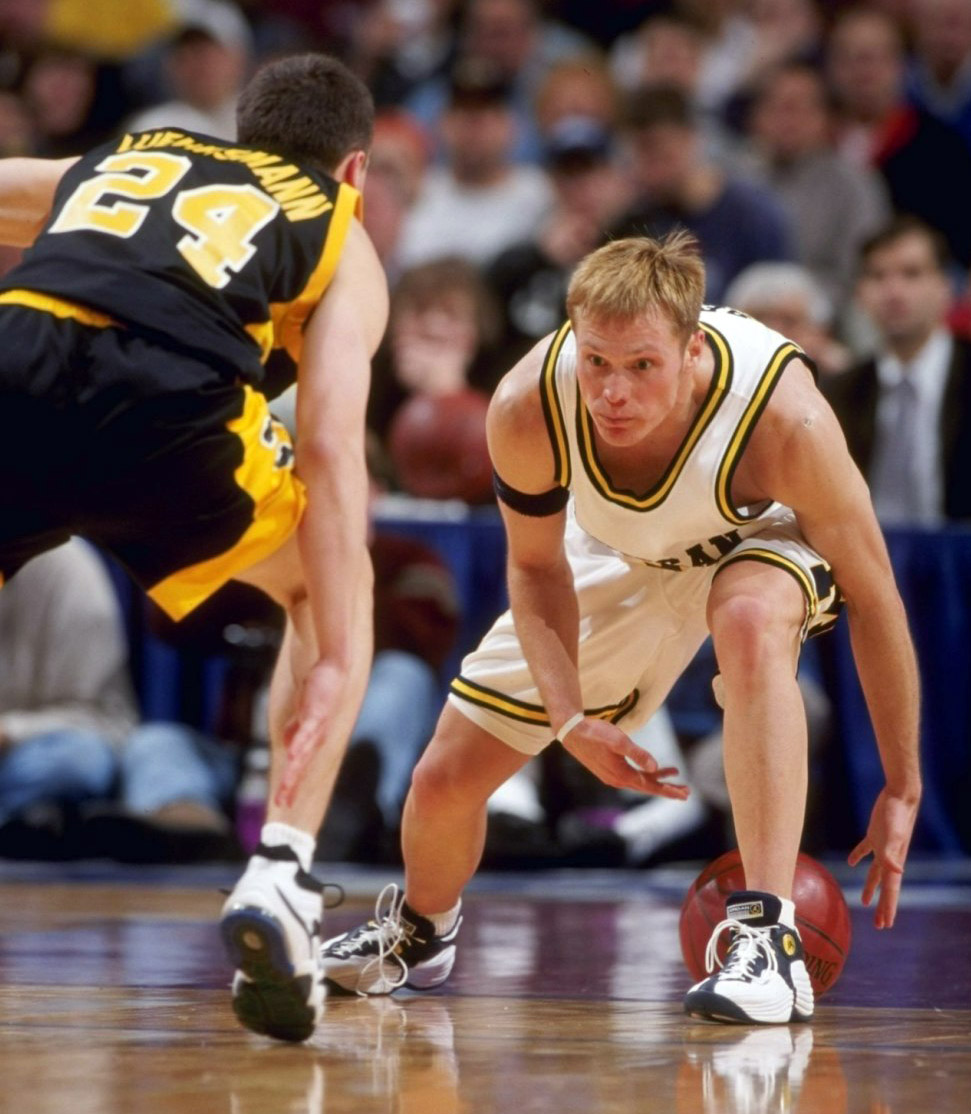 Robbie Reid - Air Jordan Jumpman Team Pro - 1998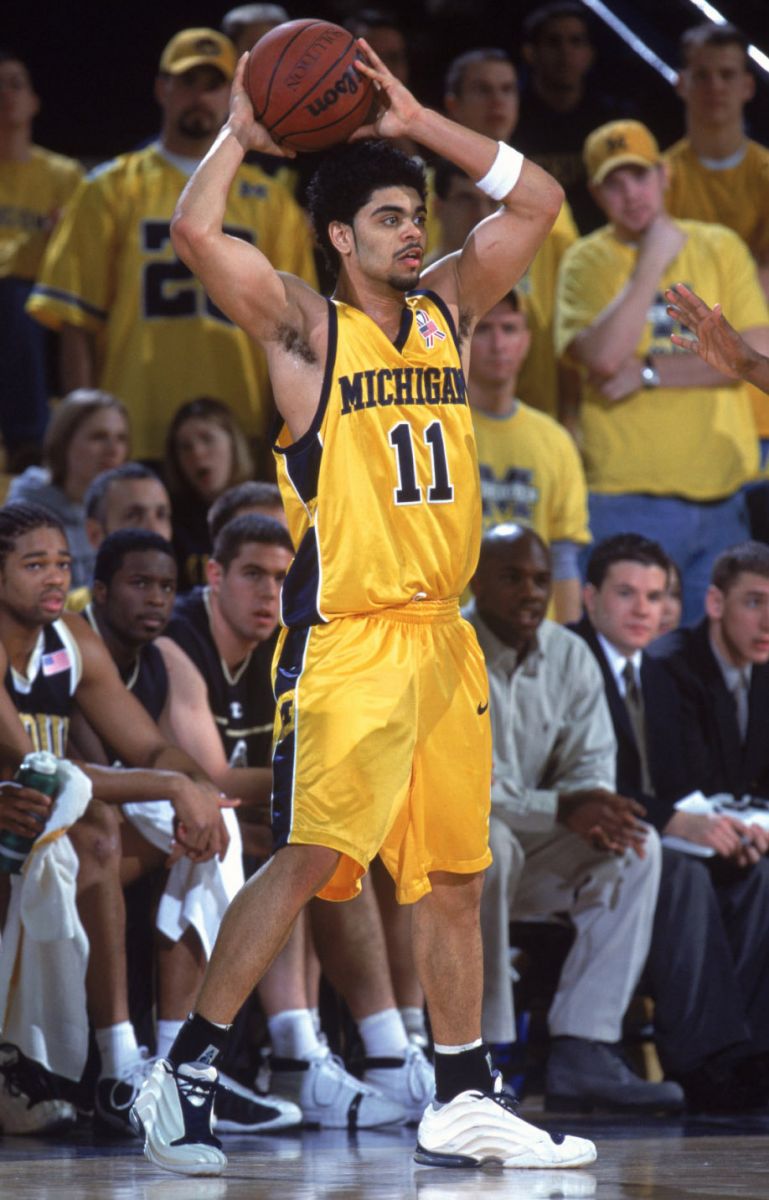 Dommanic Ingerson - Nike Air Signature Player - 2002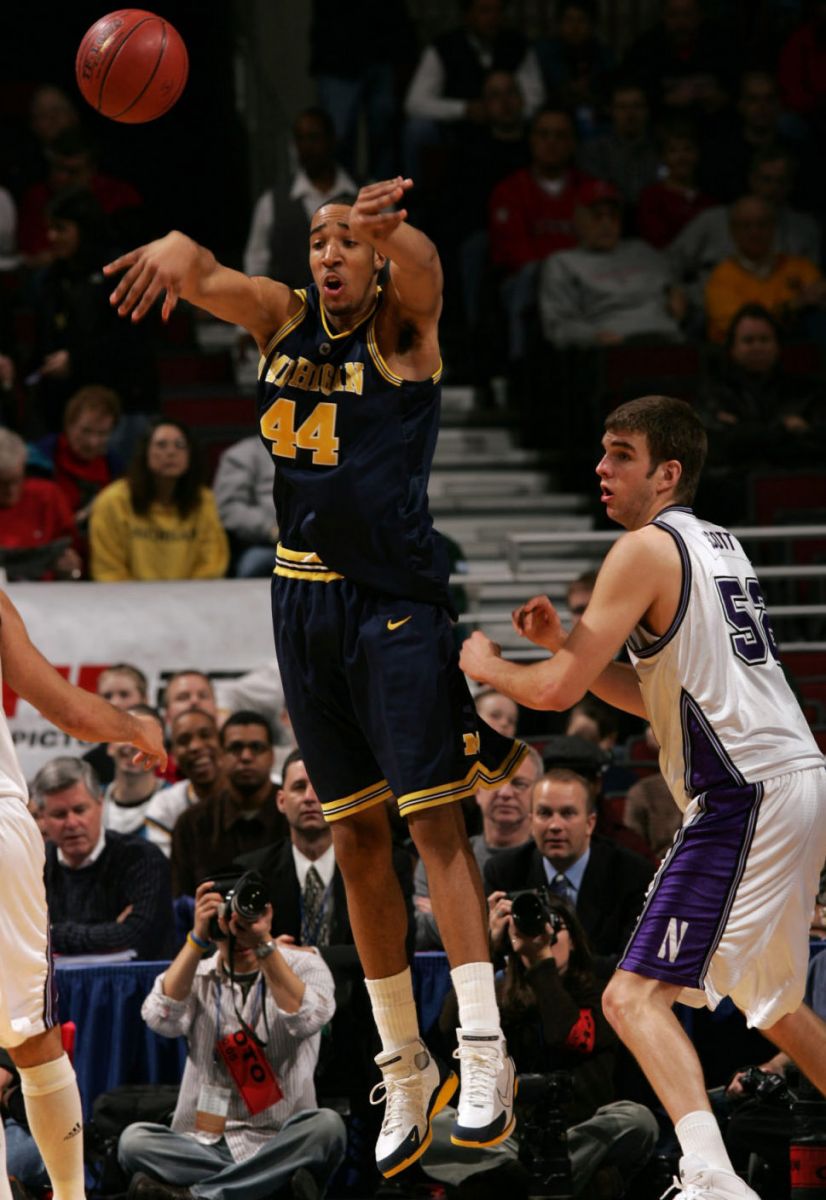 Courtney Sims - Nike Zoom Huarache 2K4 - 2005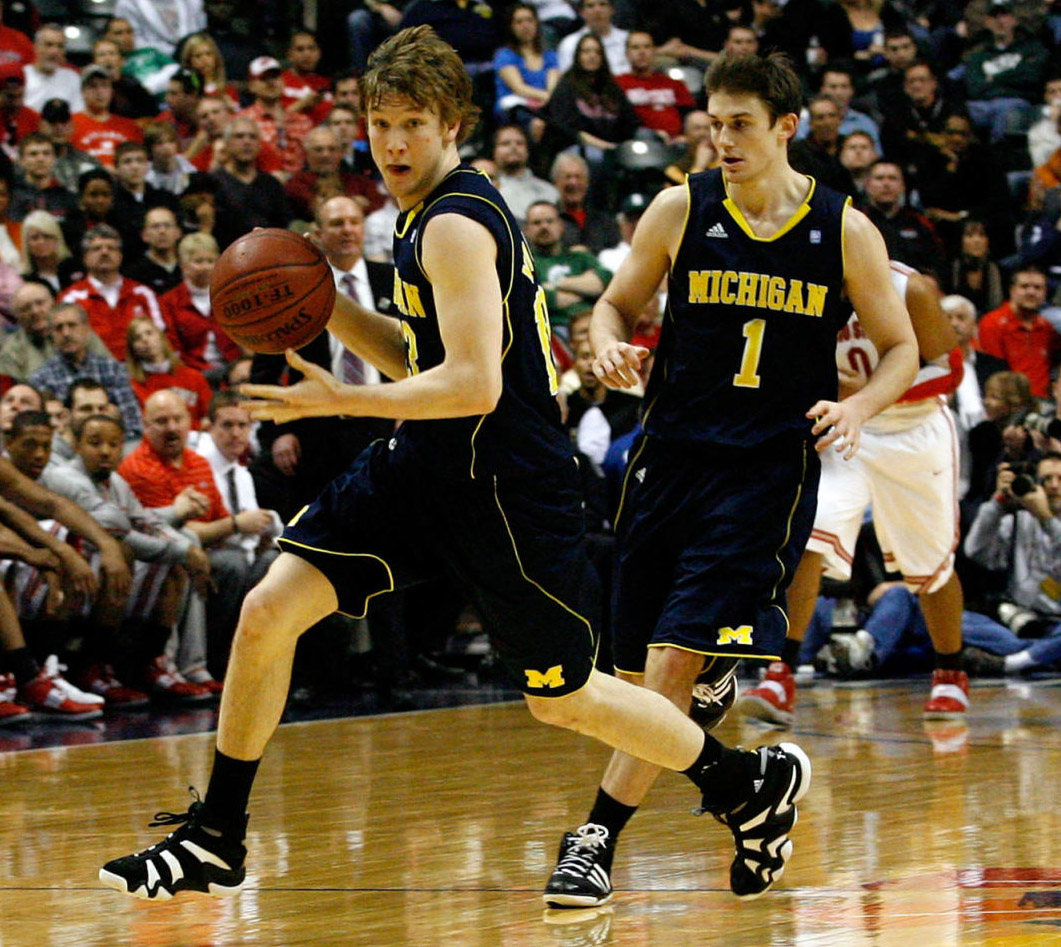 Matt Vogrich - adidas Crazy 8 - 2011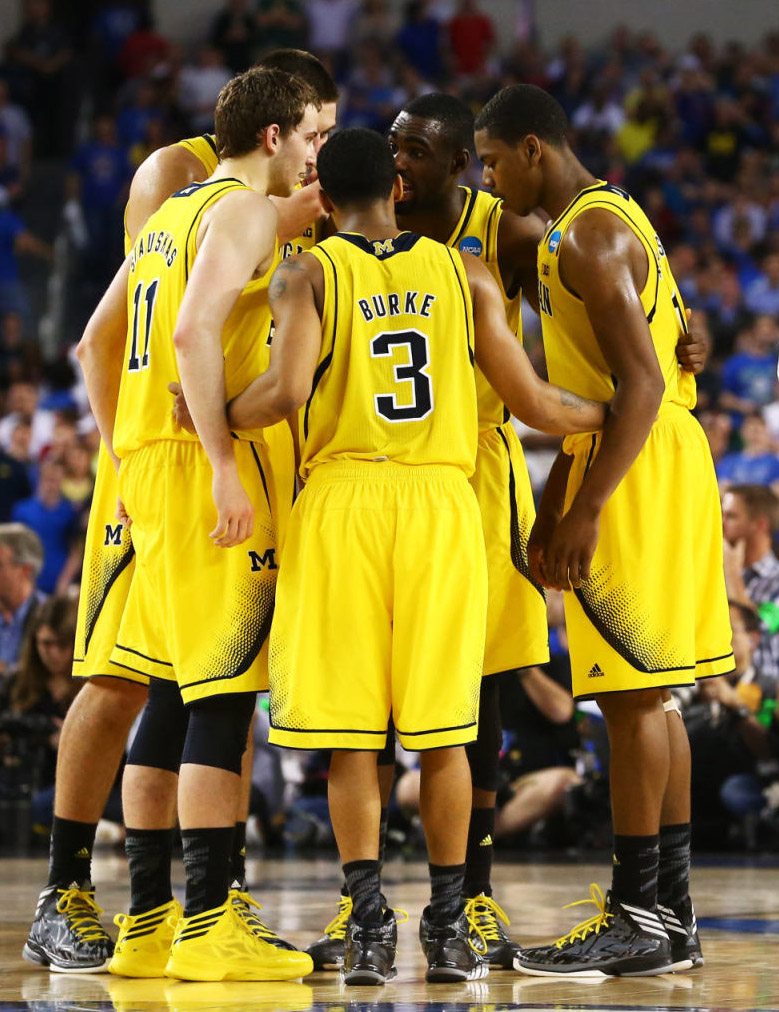 Team in adidas Crazyfast 2, Trey Burke in Crazyquick - 2013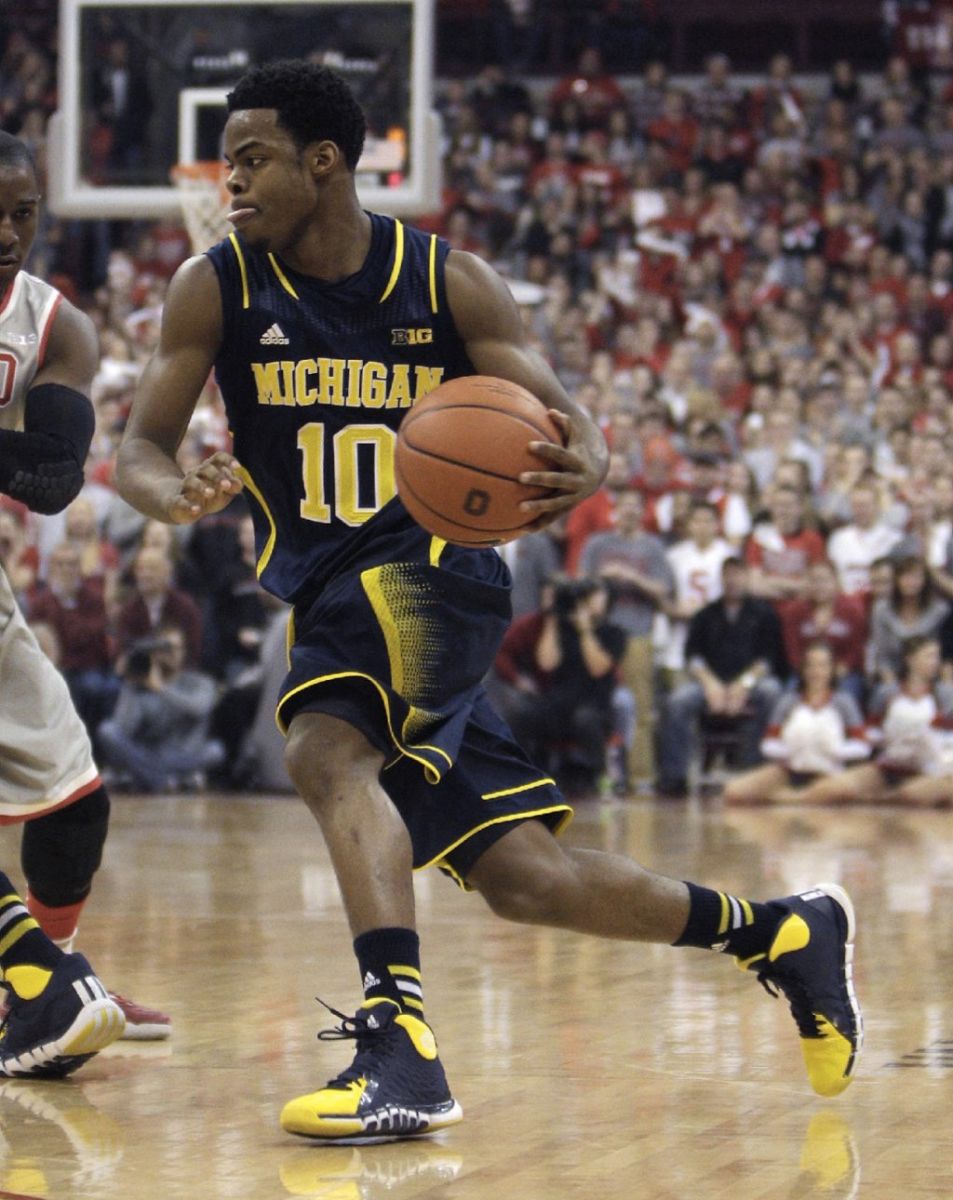 Derrick Walton - adidas Rose 773 2 - 2014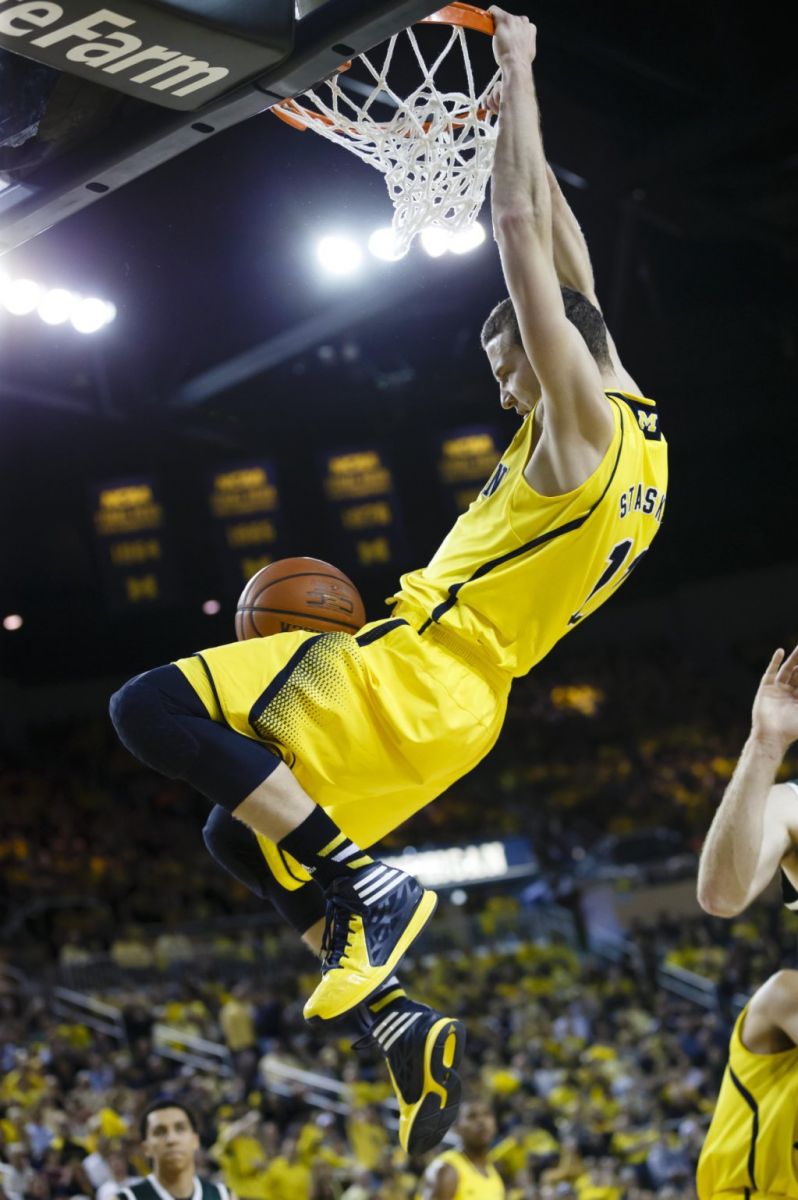 Nik Stauskas - adidas Crazyfast 2 - 2014