words // Zack Schlemmer
In honor of this year's NCAA basketball March Madness, today we have a special edition of the Kicks on Cards Collection with nothing but on-card sneaker sightings from college hoops of year's past. Former North Carolina star Jerry Stackhouse leads it off with not one, but two shots of him in the classic "Powder Blue" Air Jodan X.
From there we go to two of the biggest stars from teams currently still alive in this year's tourney: Michael Finley of Wisconsin in the Nike Air Up and Chris Webber of Michigan in the Nike Air Flight Huarache. Also note the Nike Air Max 2 Uptempo worn by an unidentified Michigan player in the background of Finley's card. Two more Nike basketball classics finish up the March Madness with Terrell Brandon of Oregon in the Air Force V (quite a beefy shoe for a point guard!) and Terry Dehere of Seton hall wearing the Air Flight '89. Which is your favorite sneaker spotted in this Kicks on Cards college hoops edition?
Jerry Stackhouse - Air Jordan X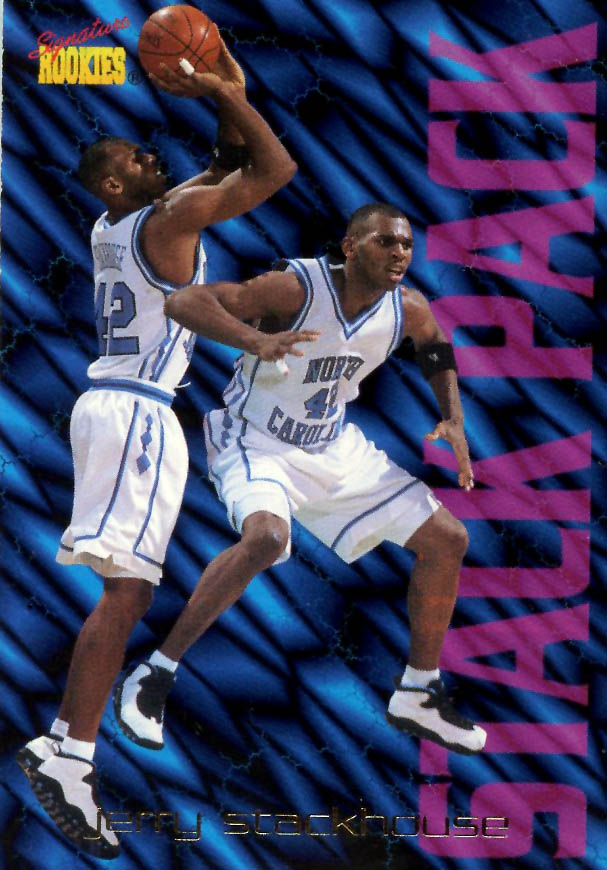 Michael Finley - Nike Air Up (Michigan Player in Nike Air Max2 Uptempo)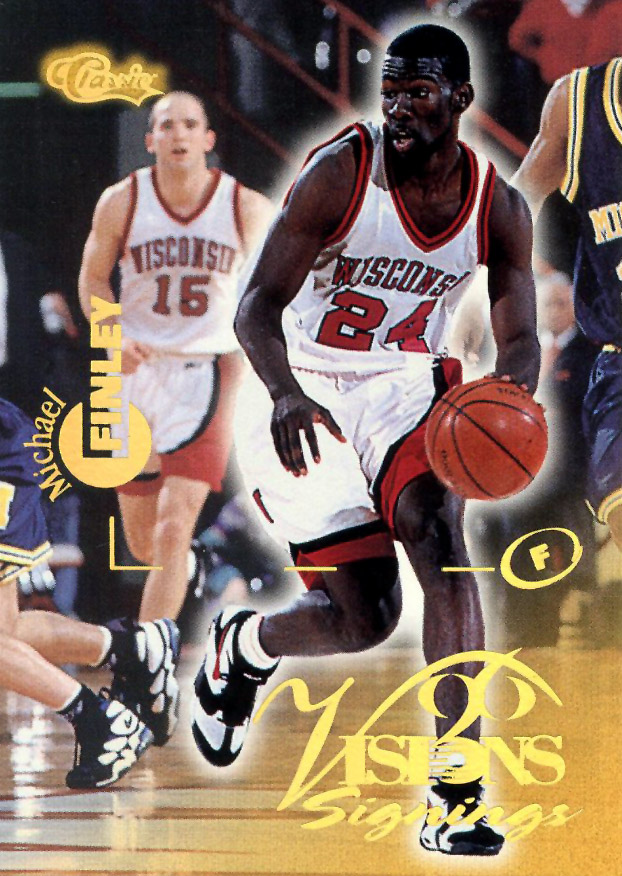 Chris Webber - Nike Air Flight Huarache
Terrell Brandon - Nike Air Force V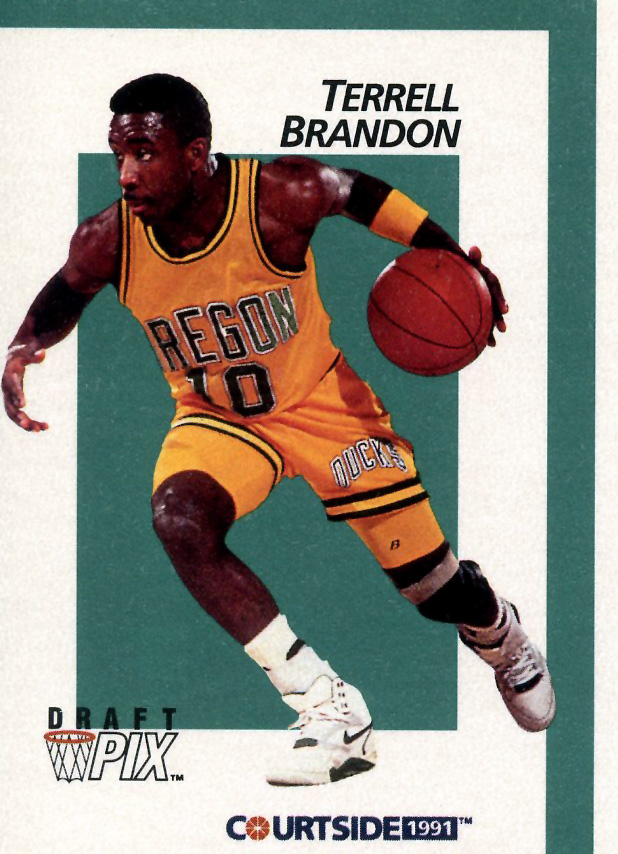 Terry Dehere - Nike Air Flight '89