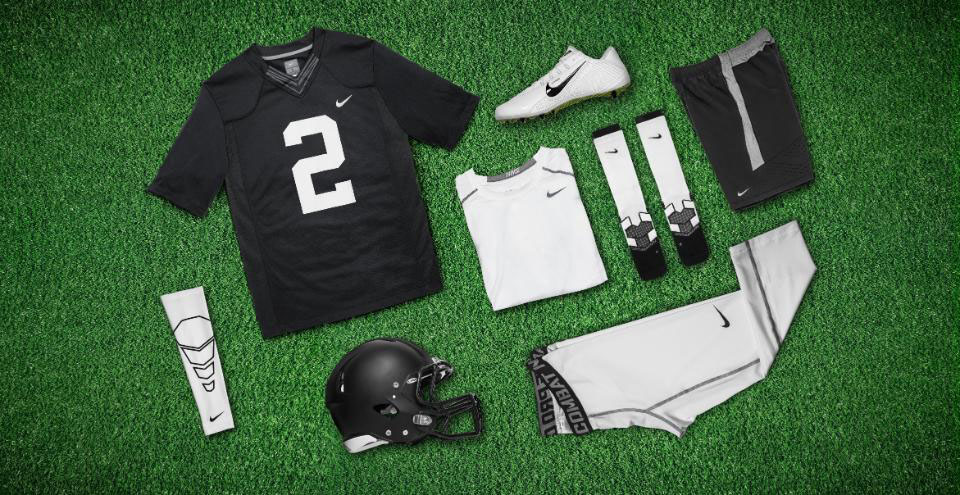 words // Brandon Richard
Johnny Manziel didn't disappoint with his arm or his style during today's pro day at College Station.
In his latest audition for NFL scouts, Manziel displayed accuracy and arm strength in front of an audience that included President George H.W. Bush. ESPN draft analyst Mel Kiper said it was the best pro day performance he's seen by a quarterback this year, adding that he doesn't see him slipping past the Minnesota Vikings at #8 next month.
Manziel's gear was also a hot pro day topic. The new Nike athlete suited up in a black matte finished black helmet, black jersey, camouflage shorts, all kinds of compression gear and Vapor 2014 cleats. Quarterbacks typically don't throw for pro day in a helmet and pads, so today's stellar performance is being viewed as a potential game changer.
Check out Johnny Football's pro day look below and shop some of the pieces now at nike.com.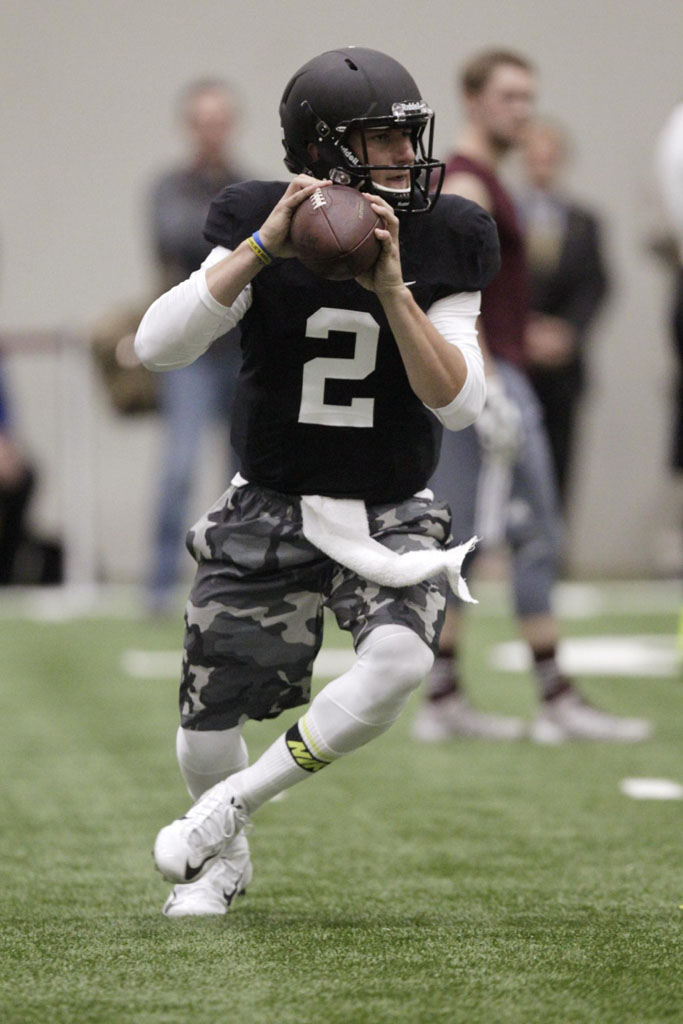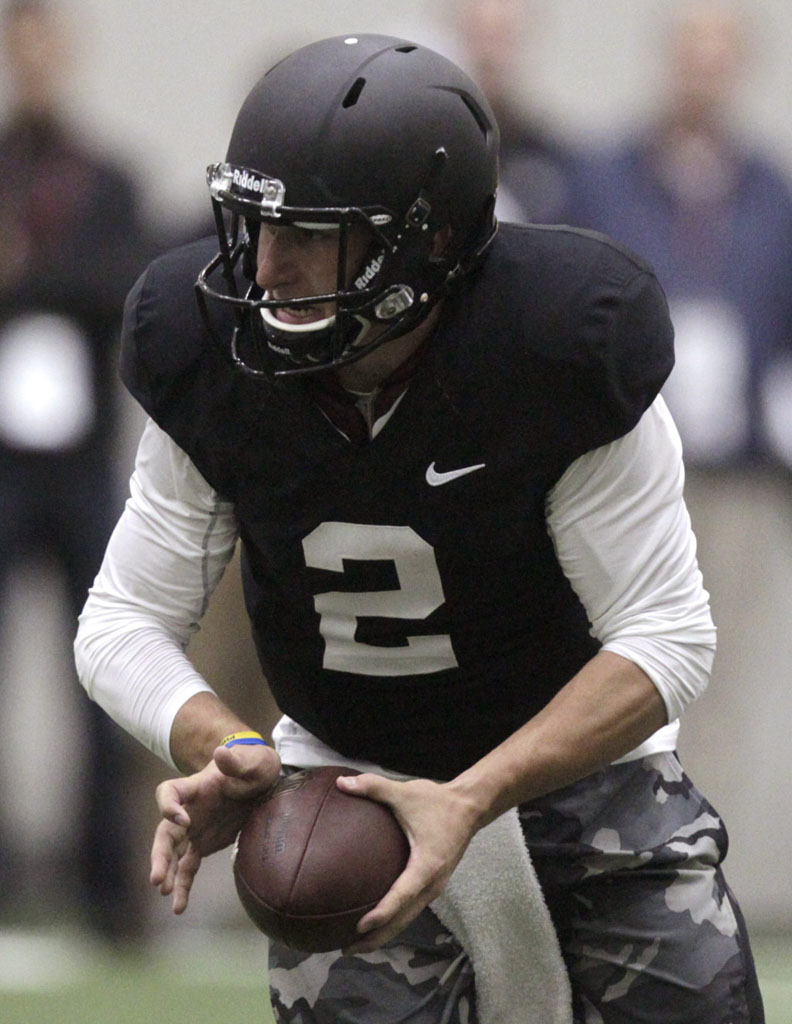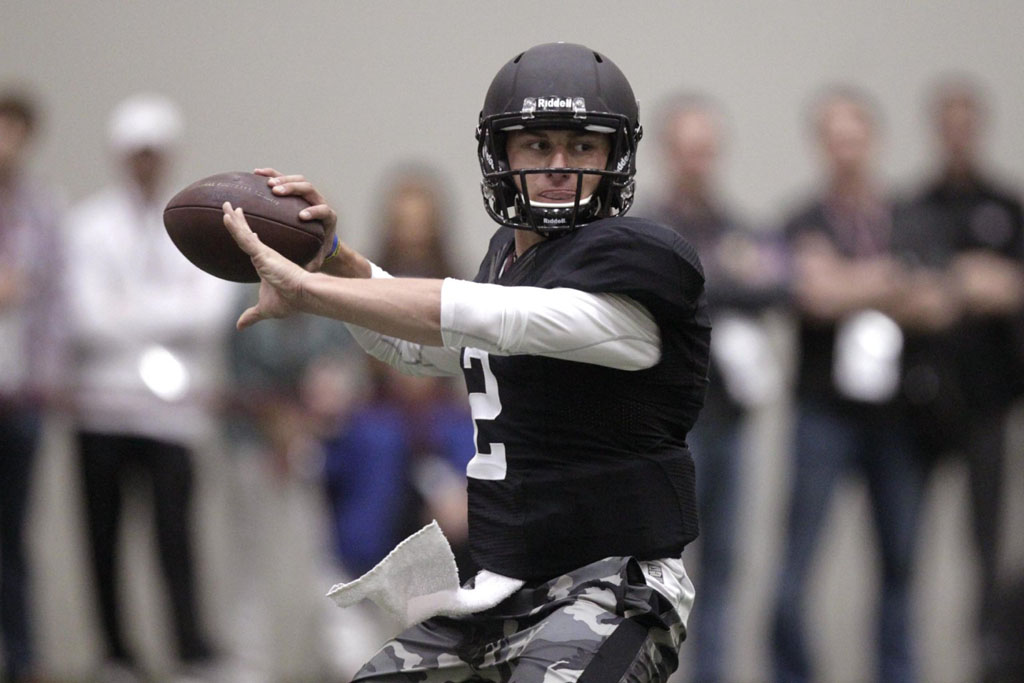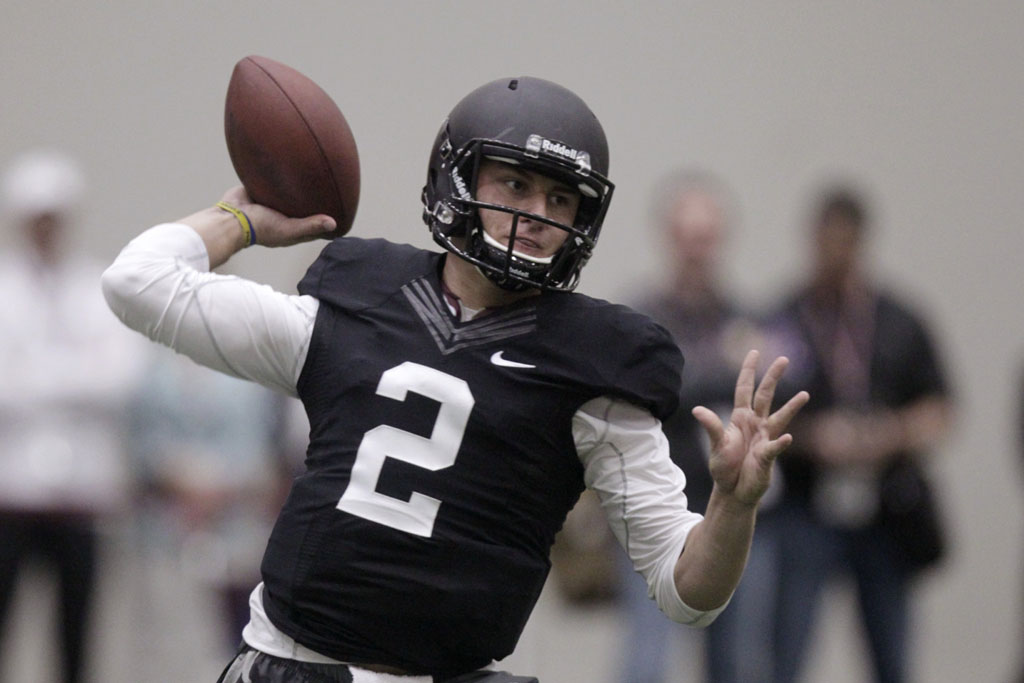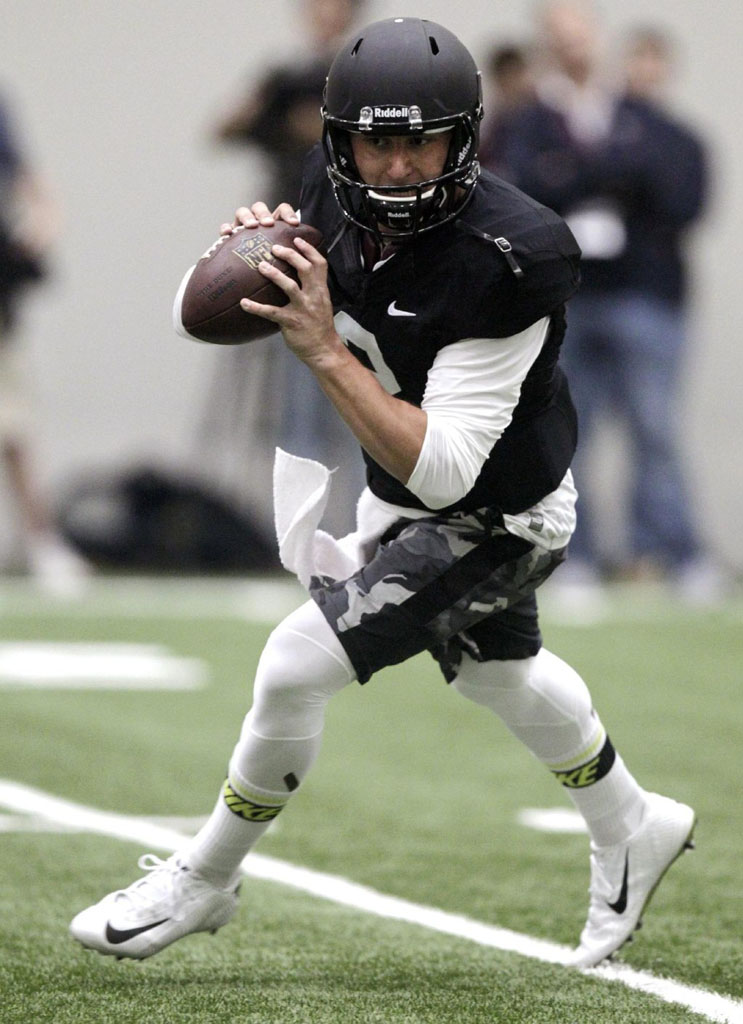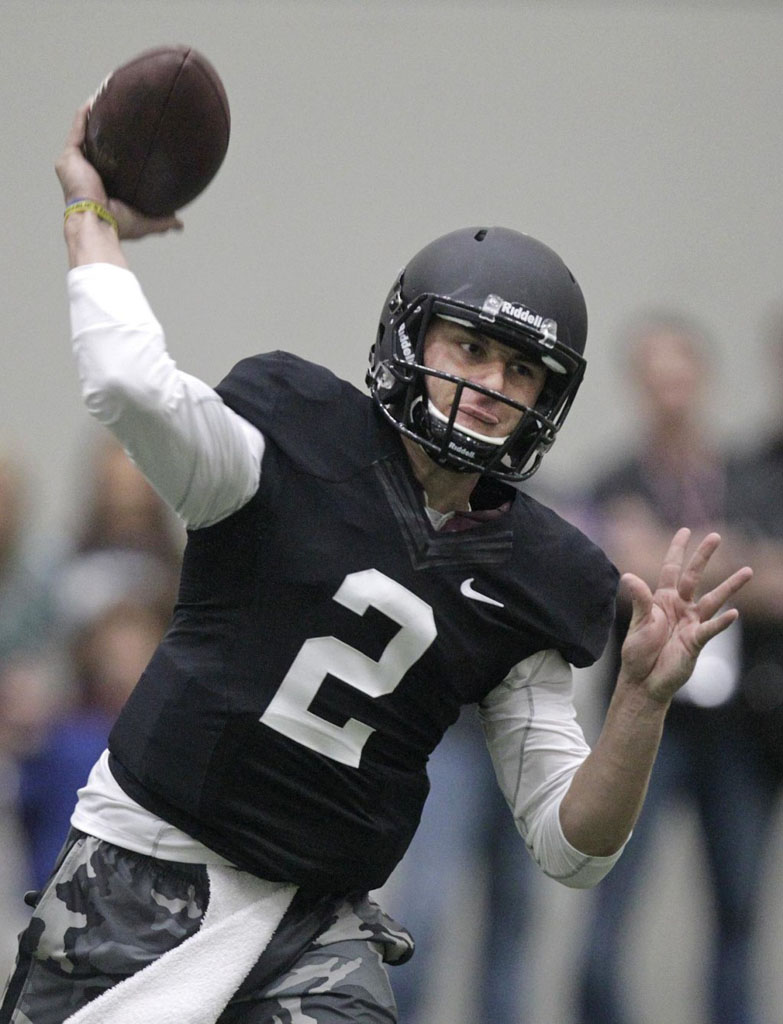 images via Patric Schneider for AP