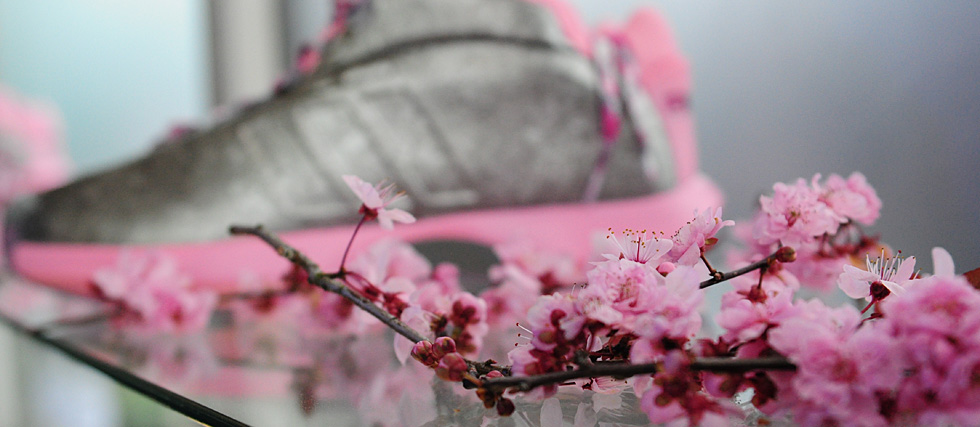 words & interview // Nick DePaula
images // Yulia Nidbalskaya & Creative35
Now a year in with The Three Stripes and one of adidas Basketball's rising point guards, All-Star floor general John Wall recently enjoyed the launch of his very own colorway of the Crazy 1 Retro in a joint event with Portland Trail Blazers All-Star guard Damian Lillard.
Just before signing autographs for more than two hours straight, we caught up with the Wizards guard to talk about his latest player edition to release, the impact he's hoping Kanye West will have with the brand, and his expectations for his first trip to the NBA Playoffs next month.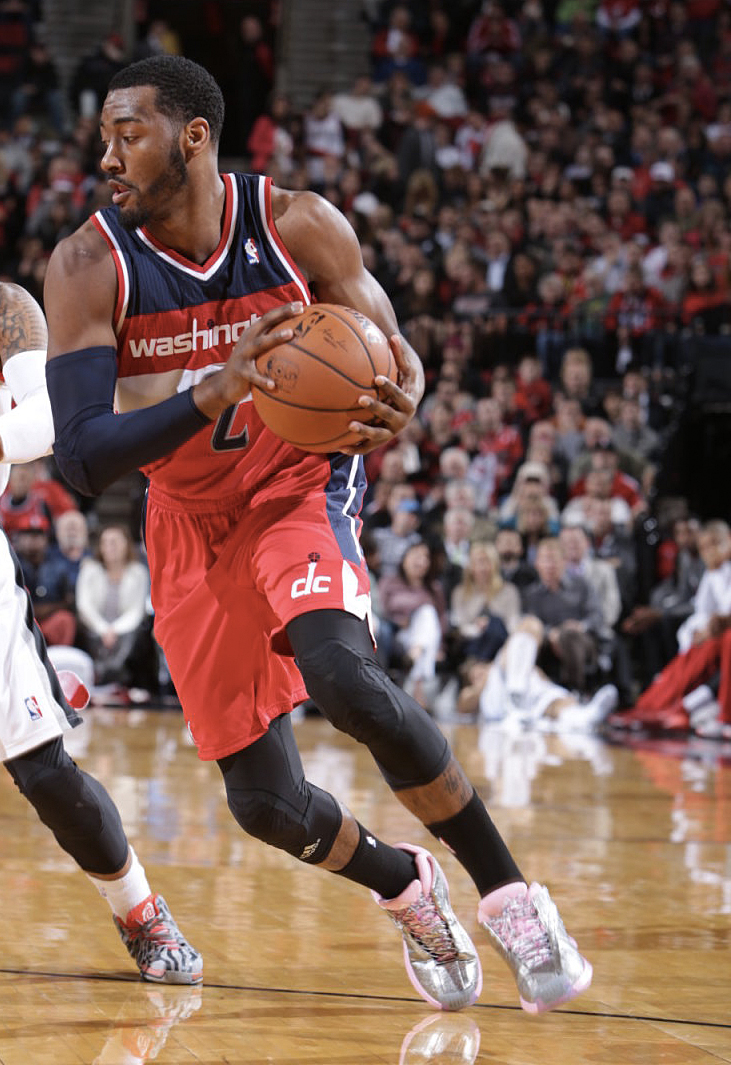 Read ahead for our one-on-one with John, and head over to FootLocker.com if you want to pick up your own pair of his "Florist City" Crazy 1, as there are a few sizes still available.
Nick DePaula: The Crazy 1 is obviously an older shoe and came out when you were younger, but what do you remember about it back in the day?
John Wall: Well I definitely knew that Kobe wore it and he was a big time guy. I was pretty young then when he first wore it, but when I joined the adidas family, I had an opportunity to wear it in the Dunk Contest. At first, I thought it was going to be a heavy shoe, but then I put it on and I was like, "Oh, these are pretty light." I really like shoes like this, and it's something you can wear on and off the court. I'm a fashion guy, I like style, and I like to do my own thing. If I put something on, it's something that I'd want to wear on and off the court. This is a nice shoe to put out for the city of DC, that I can wear on the court or in the summer time.
NDP: Obviously the colorway here is a non-traditional Wizards color and is more inspired by the DC Cherry Blossom Festival that they have each year. What was your feedback along the way with these?
JW: They came up with the idea and then we started talking about it, and we decided to do the Crazy 1 because a lot of people are bringing out Retro shoes and these are a great one. It worked out that Dame and I are having great seasons and have both of our teams in the playoffs right now, and then we both made the All-Star game too. It feels pretty good to be one of the main guards for them in a West Coast / East Coast story. To have the opportunity to come out to Portland and play against eachother and put out a shoe for both of our cities that we play for, that's pretty big. Everything that I'm doing, I do it for the city of DC. That's the city, the team and the organization that I play for, and I'm a team person, so that's one of my biggest goals, is to put something out for the city.
NDP: You've had your own colorways of the Crazyquick, Crazy 8 and now Crazy 1. Are there any other adidas models that you'd like to have your own version of?
JW: The Crazy 1 is actually the one I really wanted, so when they came to me with the idea, I was pretty excited. I always think that with a shoe you just need two colors. You want to have your pop color and then you can do a lot with that. That was great for me.
NDP: Is there a theme or material you'd like to have in the future?
JW: On the socks here, they have the [Washington] Monument, so I'd like to do something more with that. When you come to the city, that's what you see. The Monument, the museums and The White House. Anything where we could do a theme around those things, that lets you know what DC is all about if you're taking a tour there throughout the summer or something.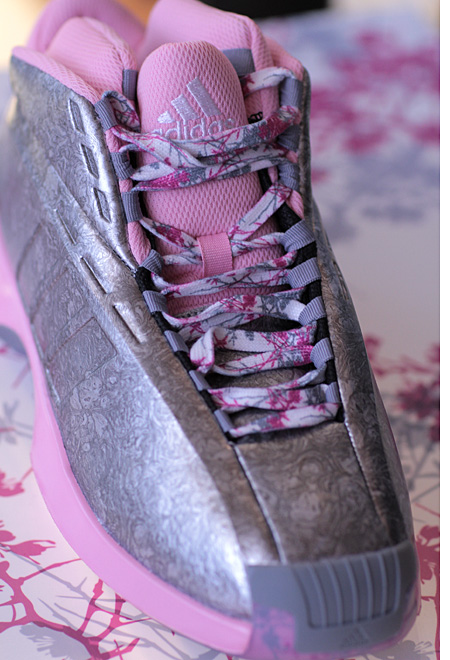 NDP: You're usually keeping an eye on different designer brands and wearing Y-3 stuff too, so what do you think about Kanye joining the adidas family and how big do you think that'll be?
JW: I hope it's real big! I've seen what he had in the past with his Louis Vuittons, and I have a couple pairs of those. He's a great guy and is really into fashion, and to have an opportunity to do what he does as a professional career, going overseas and going to fashion shows to really go and watch and get a heads up on all that's going on, that's pretty big. Hopefully he can design a major shoe that we can all wear that's going to surprise some people. That's one thing that I'm hoping I can do one day too if I get shoe, is make it something that people will want to wear on and off the court. I think that's definitely the reason why your shoe can sell a lot, is people are going to want to wear it with outfits.
NDP: Now that you've been with the adidas brand for over a year, is there a moment that sticks out as being the biggest highlight so far?
JW: When I switched over. I was so excited just for the first game that I came back to play against the Hawks, and I had an opportunity to wear the Top Tens. Everyone was surprised to see me switch over and it was honestly my first time and involvement wearing adidas in my whole life, and it was just a big moment for me. It was really big for me to see after the transaction [from Reebok], how committed adidas was to me and how much they said they believed in me as a player and believed that I could achieve the goals that I set out for myself. That was big.
NDP: Right now you guys are headed to the playoffs for the first time in your career. What's that starting to feel like?
JW: It's great to have a meaning to playing in March. [laughs] For some reason, it wasn't like that, and I'd still play as hard as possible because that's just the competitor that I am, but now we're playing for a seed and we're playing to try and get home court advantage. We have an opportunity here, to have fifteen games left in the season and they're all meaningful games. We're trying to get to the playoffs and stay in the playoffs.
NDP: You played in the NCAA Tournament, which is a big stage for sure, but what are your expectations for your first time in the playoffs?
JW: The Brooklyn game we just had felt like a playoff game to me, just with how hyped it was in there. I know it'll be even more so for us at home, and to have the opportunity to have all of our fans in our colors will be great. You know, sometimes it's a mixed crowd. I'm getting ready and we still have to solidify our spot in the Playoffs and compete for these last fifteen games, but hopefully we can keep our spot and bring some excitement back to DC.