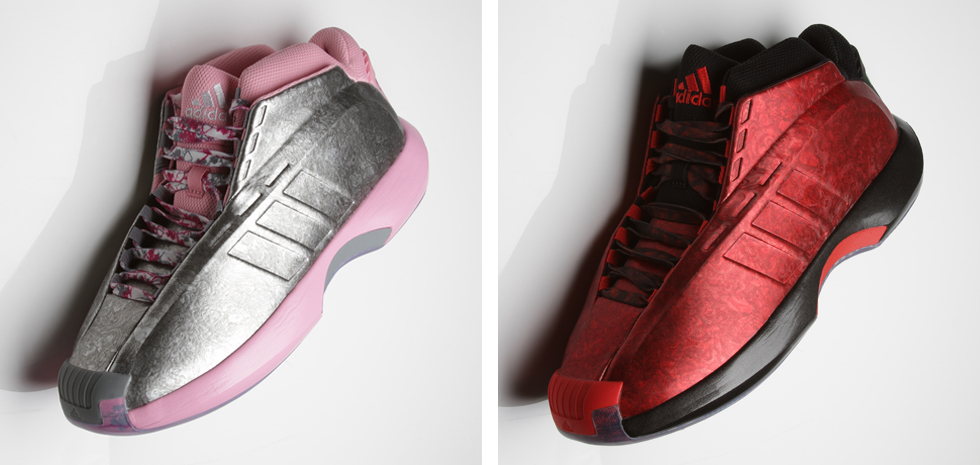 words, images & interview // Nick DePaula
When adidas first dropped The Kobe back in the fall of 2000, it was a huge departure for the brand's design department. First of all, the design was actually led by a team from Audi, with the shoe's sleek and modern design language drafting off of their new TT coupe. It was all new territory for The Three Stripes, and made for some daring designs that captured a new audience just in time for Kobe Bryant's three-peat run at the start of the new millennium.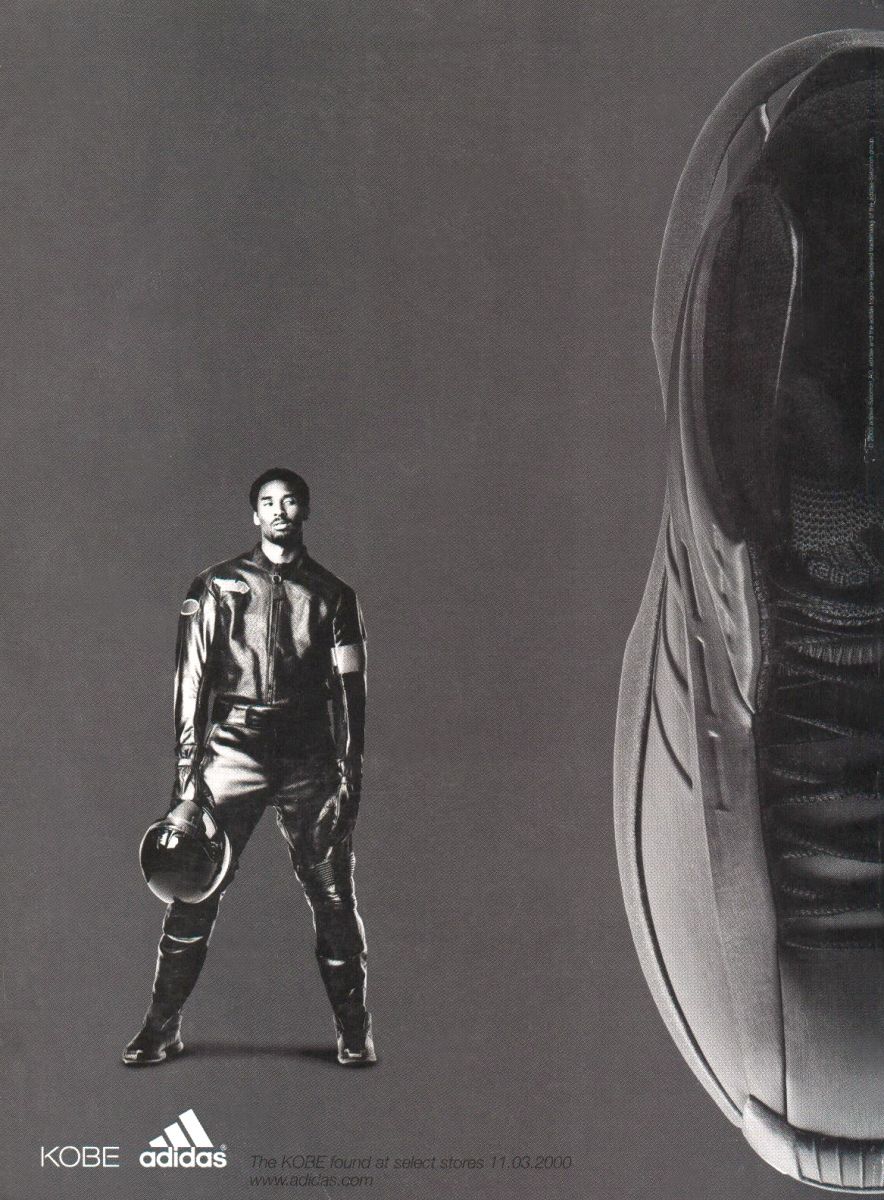 While the design itself was a huge shift for adidas, the performance also made a leap forward. The brand moved away from the beloved Feet You Wear line's platform touting natural motion in an exaggerated podular design that mimicked the human foot, opting instead for a more iconic signature look centered around the speed, precision and style of Kobe Bryant's game. Now more than a decade later, the model is enjoying a retro return under the name "Crazy 1."
The name may have changed, but the adidas Basketball team also updated several other aspects under the hood, modernizing it so today's players can wear it at the highest level of the sport. All-Star point guards Damian Lillard and John Wall will both enjoy the release of their own colorways of the Crazy 1 in a "Florist City" pack, teaming up for a joint event at Portland's Compound Gallery this Wednesday, March 19th at 7 PM.
To hear all about the many changes and updates made to the new Crazy 1, we recently caught up with adidas Basketball Footwear Category Manager Jack Gray.
Nick DePaula: How has the Crazy 1′s upper been updated for today's performance standards, as compared to its original version?
Jack Gray: We know how important it is to stay true to the original design. These models are an iconic part of sneaker culture and because of outlets like Sole Collector and influence of the sneakerhead community, kids are educated and look at the side-by-side comparisons of the OG and the current version.
It is our goal to stay as true to the details that made the product worthy of being retroed, without sacrificing performance.There have been a lot of advancements in the shoe game since the Crazy 1 was originally released. From materials quality to manufacturing innovation, the industry has come a long way. With the Crazy 1 we wanted to infuse these new advancements into the original design.
We started inside out, tearing apart the original and looking for any pieces of material that weren't needed. We were actually able to remove layers because materials have become so much stronger and lighter. Next, we changed the molding process to allow for better definition without the need for extra foam backers.
The midsole process went from compression to injection molding which shed more weight, and the different density EVA compound gave it better durability and transition feel. We removed Adiprene+ foam in place of a lighter, higher performing foam and were also able to shave some of the bulk out of the upper TPU pieces. The end result is a Crazy 1 model that is more comfortable, provides better traction and is 1 ounce lighter than the original.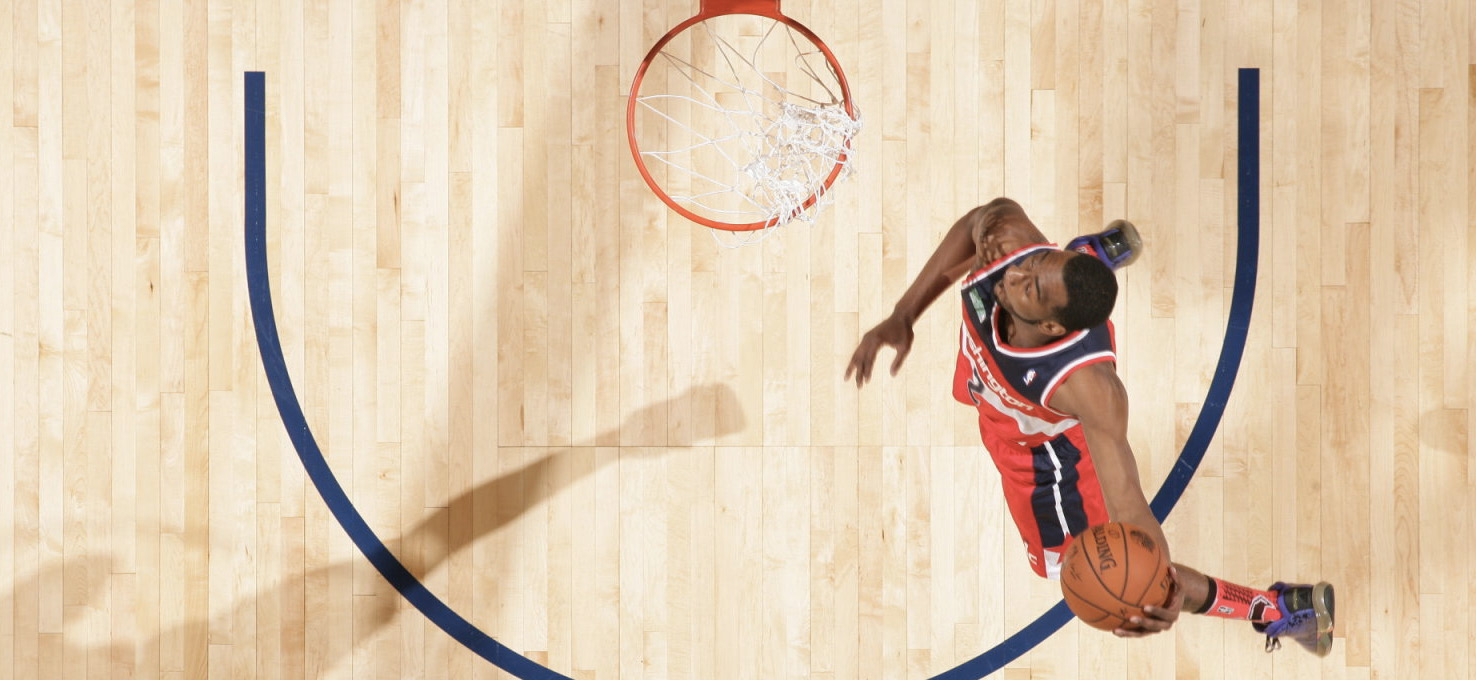 The traction pattern appears to have been modified as well. What changes took place there?
We updated the outsole pattern with a more technologically advanced wavebone traction system and added flex grooves to enhance grip.Is there a certain weight improvement benchmark your team looks to hit on Retro products? The EQT models are all now considerably lighter than the original versions too.
As a brand we're continually looking for ways to make athletes lighter, faster and quicker, so a shoe's weight is always a consideration. In the case of retro models, we're able to achieve a lighter weight as a byproduct of the innovations and advancements in shoemaking since these shoes were originally released.
Players like Damian Lillard, John Wall, Iman Shumpert, Harrison Barnes and many others have been playing in the Crazy 1 this season already. What kind of performance feedback have you heard so far?
A lot of these guys never played in the original, but they feel that the shoe performs at the same level as our current shoes and that's a key goal for us when providing retro models to our athletes.Even though this is a Retro shoe, it's my understanding that the Basketball category works on them and they still undergo the same rigorous wear testing timeline that your other current models are put through.
Can you talk about how that decision came about as a category, and did it mostly have to do with ensuring your shoes were meeting certain performance standards in case players took them to the court?
When we retro product, it is with the goal of putting this product on-court with some of the best players in the game from high school to the NBA. This means that we have to balance the original product design with current performance standards to ensure that our players are able to ball at their best. The game is a lot different than it was in the early 2000's. You have guys that are bigger, faster, stronger and put more force on their shoes, so we have to make adjustments to account for these different needs.