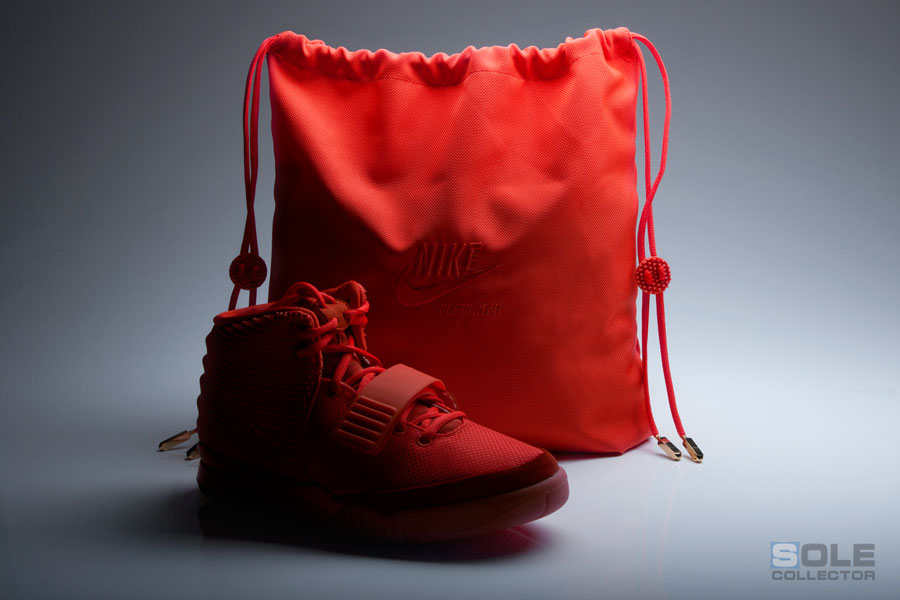 words // Luis Sanchez
Even almost before the Air Yeezy II released, people were already anticipating the release of a third colorway.
At the time no one had any idea of what color scheme would take over the eventual third colorway of the Air Yeezy II. Many thought we'd see a 'Tan' colorway just like the Air Yeezy 1, but no one really expected a simple all-red colorway til they were teased by Kim Kardashian prior to Kanye's SNL performance last May.
Missing out on the first two colorways, I knew I had to get my hands on the red pair once I saw them. Maybe some of the hype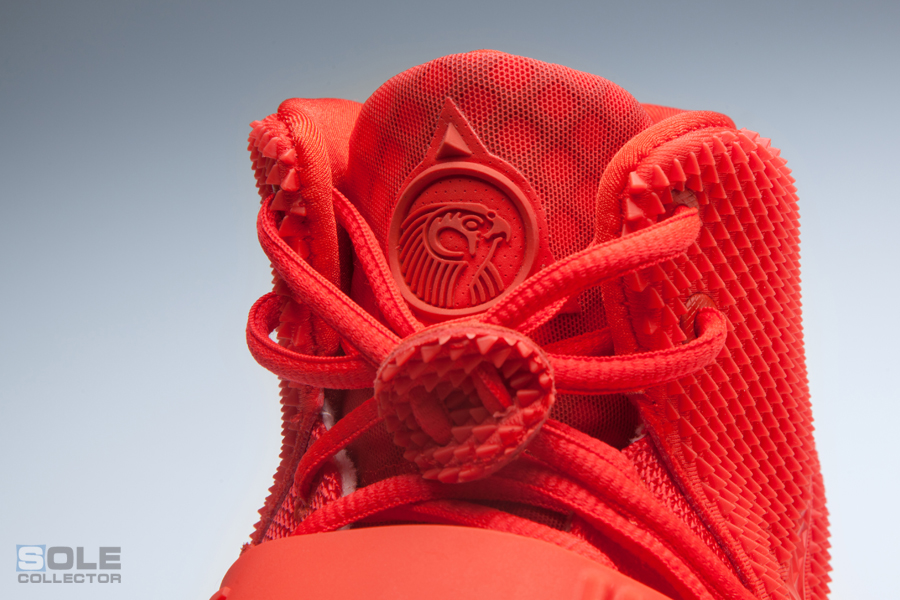 did get to me, but the shoe became more and more appealing to my style every time I saw them. And although the grey Yeezy II was still my favorite of the three, I knew getting my hands on the red pair at least would create the possibility of trading for a grey pair down the road.
In the months following the debut of the red Yeezy II, we continued to see them teased several times by members of Kanye's camp, and they were eventually dubbed the 'Red Octobers' by Kanye himself on the Yeezus album. Everyone expected an October release, but we all know how that went. A potential December release was also scrapped, and we all began to lose hope when it came to a possible release of the red Air Yeezy II.
Fast forward to the month of February and just a day ahead of the 10th anniversary of Kanye's debut album College Dropout, Nike unexpectedly tweeted out a link for the red Air Yeezy II. It was just before 10 AM PST and I was just waking up when I got a notification of the tweet and almost immediately clicked the link without thinking. I quickly added an 8.5 to my cart, and by 10:01 I was checked out.
I have yet to wear my pair, and I'm most definitely still incredibly excited to own them. But as I mentioned earlier, the grey pair is still by far my favorite colorway. I also like the Air Yeezy 1 even more than the 2. So who knows? Maybe I'll trade for a grey pair or some Yeezy 1s, or maybe I'll find a good home for my red pair and go get myself a brand new car. Which although not likely a popular choice, would still be the smartest choice to make in my eyes.
Just over a month later, what did you do with your red Yeezy IIs? Have you worn them yet? Or will you be moving them? If so, what would you expect to get in return for your pair? Share your thoughts in the comment section below.