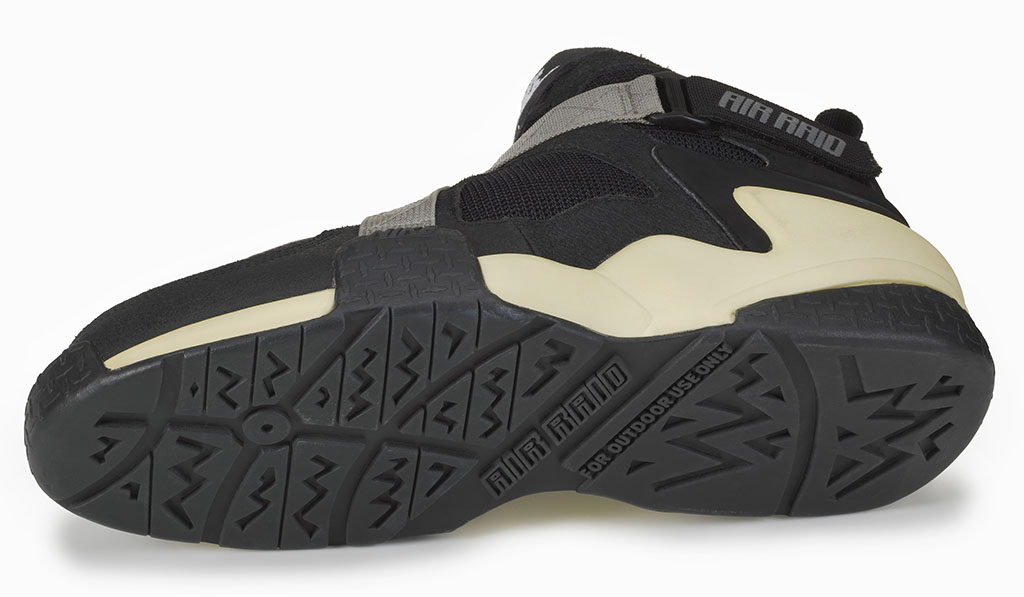 words // Zack Schlemmer
Basketball sneakers have, of course, been used for playing outdoors since whenever sneakers and outdoor basketball were both invented. We're guessing that's long before anybody reading this was even born…unless there are any grandparents out there tuning in.
But it wasn't until 1992 when the Nike Air Raid was released that the world saw that there could be a mass-marketed basketball sneaker specifically for outdoor use. One that could stand up to the asphalt, and live to see another day. Never again would you have to scuff up and wear out your favorite hoops shoes prematurely, when you could opt for the rugged, strapped-up Air Raid.
"That X was about strapping up to go into battle, because you're going to get knocked around the frickin' cage and you need to strap yourself in." - Tinker Hatfield (via Nike Inc.)
As the story goes, the Air Raid was designed by Tinker Hatfield after receiving a sticky note at his desk from the higher-ups, instructing him to design an outdoor-specific basketball shoe. In typical Tinker fashion, he would go on to create another one of his iconic and groundbreaking models from scratch.
Over the years since 1992, the Air Raid has returned a few times, and its back again for another run on the pavement when it re-releases tomorrow. Before you go grab a pair this weekend, let's check out a few of Tinker's design sketches for the Raid, as well as one of the shoe's classic commercials featuring Spike Lee and Tim Hardaway.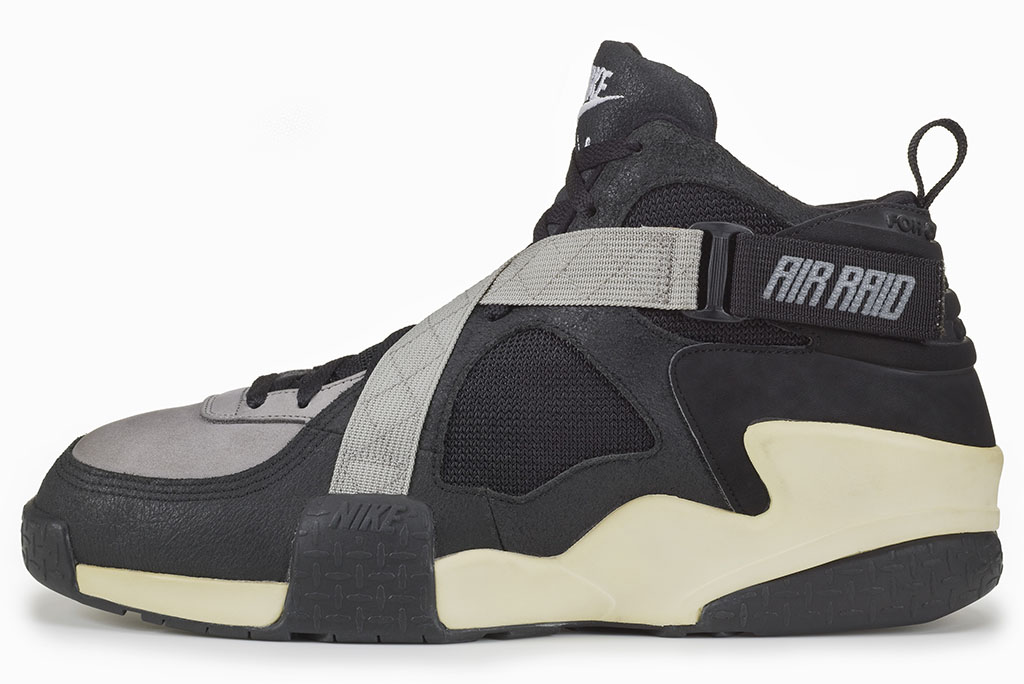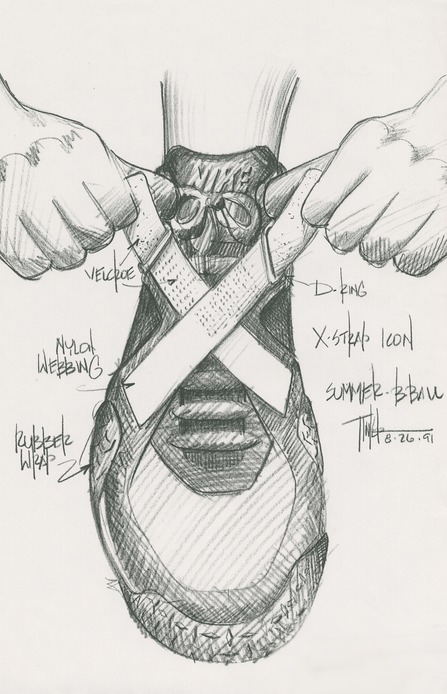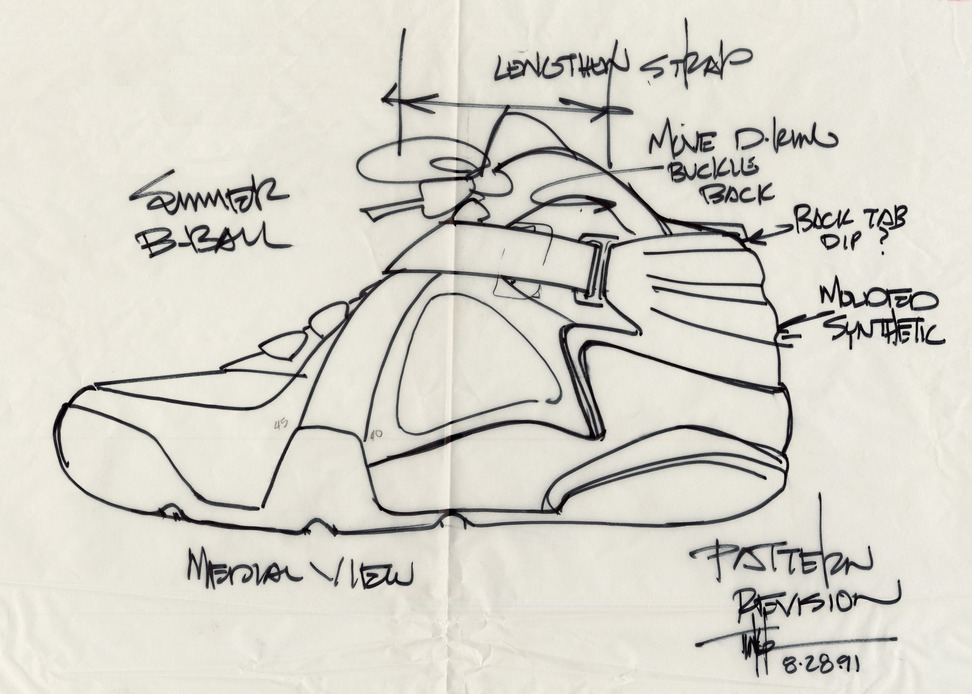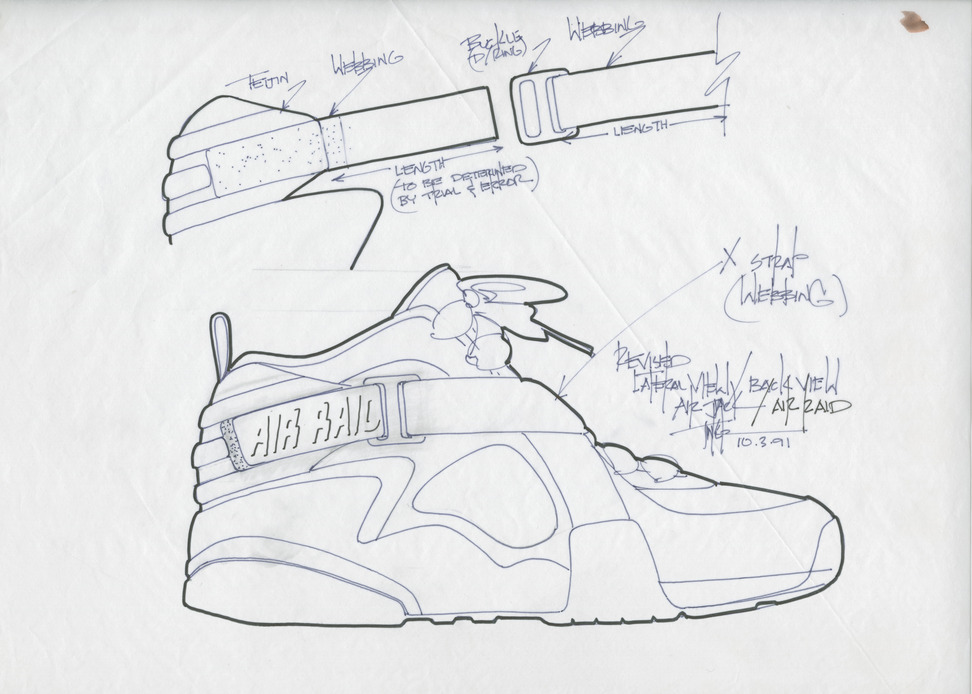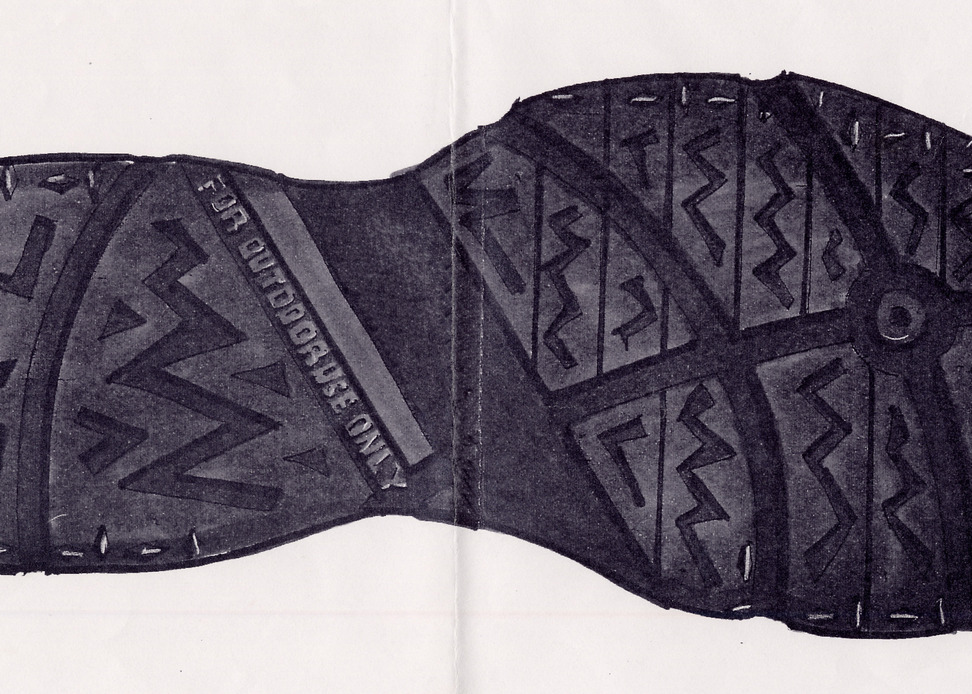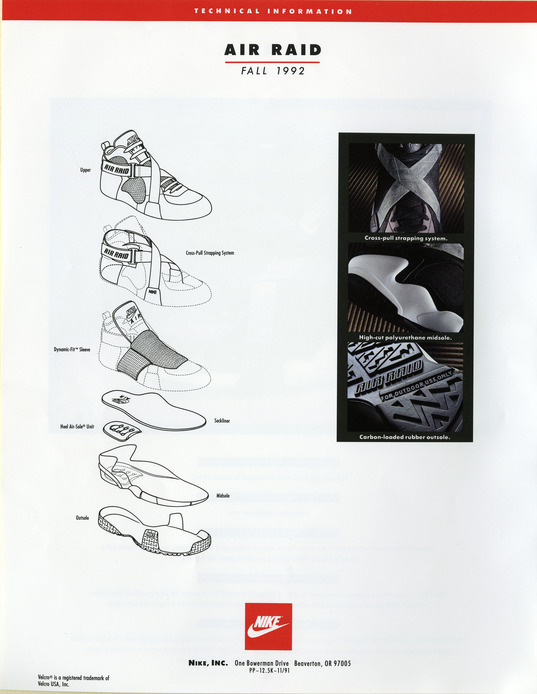 Images via Nike Inc