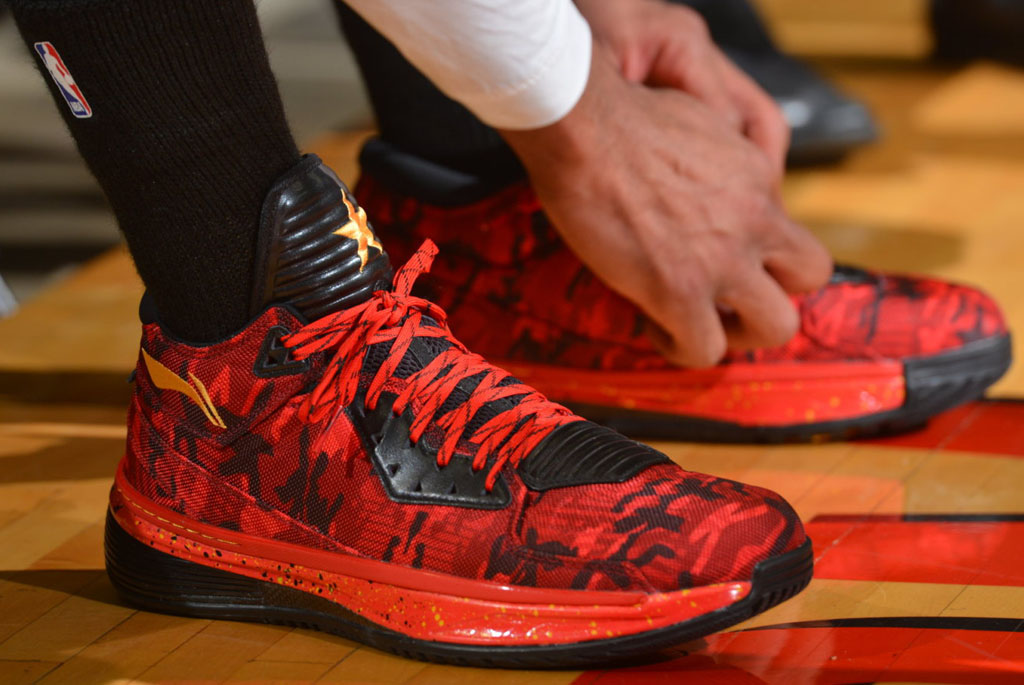 words // Brandon Richard
With China surely tuned in for tonight's game between the Miami Heat and Houston Rockets, Dwyane Wade debuted an all-new 'Lei Feng' (or 'Screw') version of the Li-Ning Way of Wade 2.
Inspired by the cultural icon and legendary Chinese soldier, the shoe features a red and black camouflage canvas upper with a 5-point star on the tongue. Below sits a gold speckled midsole and black outsole.
If you recall, adidas Basketball released 'Lei Feng' sneakers for Derrick Rose and Dwight Howard back in 2012.
Wade had 24 points, 4 rebounds and 6 assists in tonight's game, but the Heat fell short 106-103.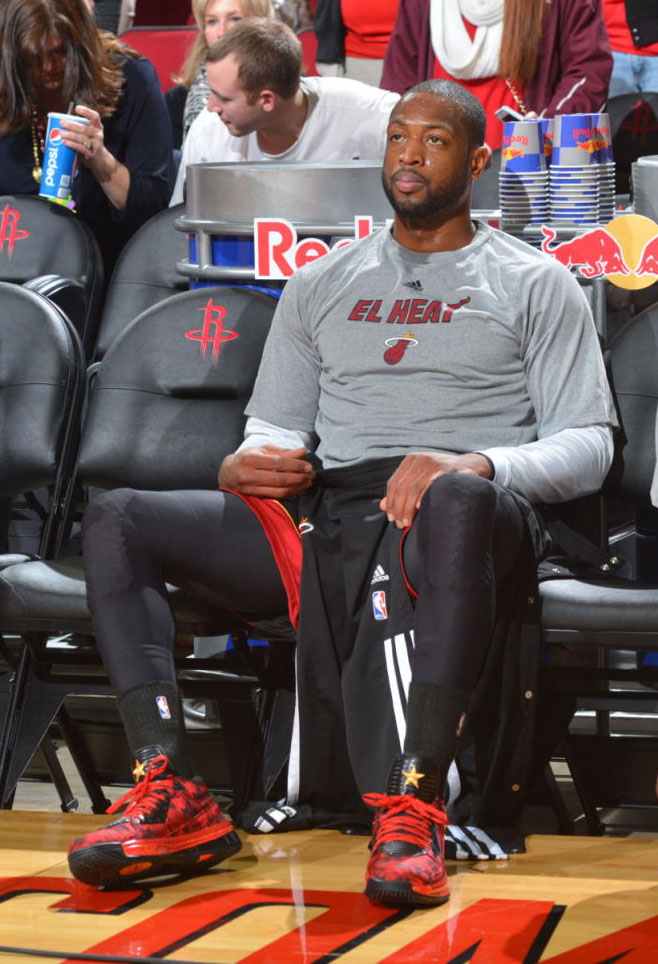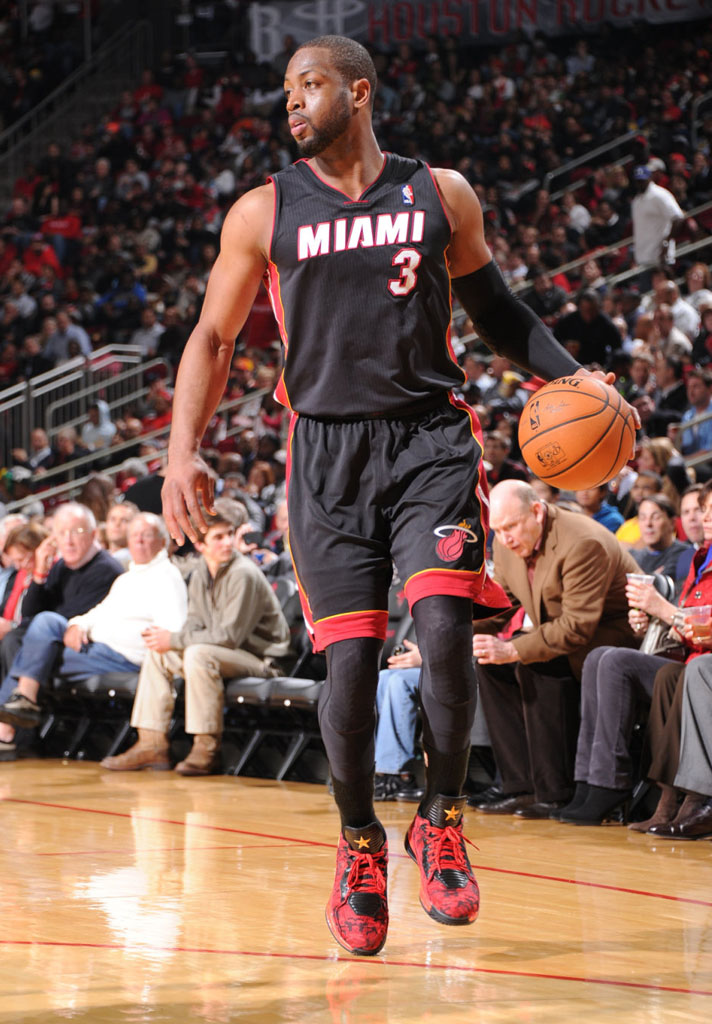 images via Bill Baptist, Jesse D. Garrabrant for Getty