words // Nick DePaula
As a hoops fanatic growing up all throughout the 1990's, the schools that caught your attention for their style and sneakers were the powerhouses, staples and hallmark programs of college basketball.
Michigan. Duke. North Carolina. UCLA. Syracuse. Georgetown. Kentucky. Arizona.
There wasn't much of a coincidence that the schools with the best players, the biggest reaches, most TV exposure and of course, most generous of shoe deals, were the ones catching the eye of a kid all the way in California like me.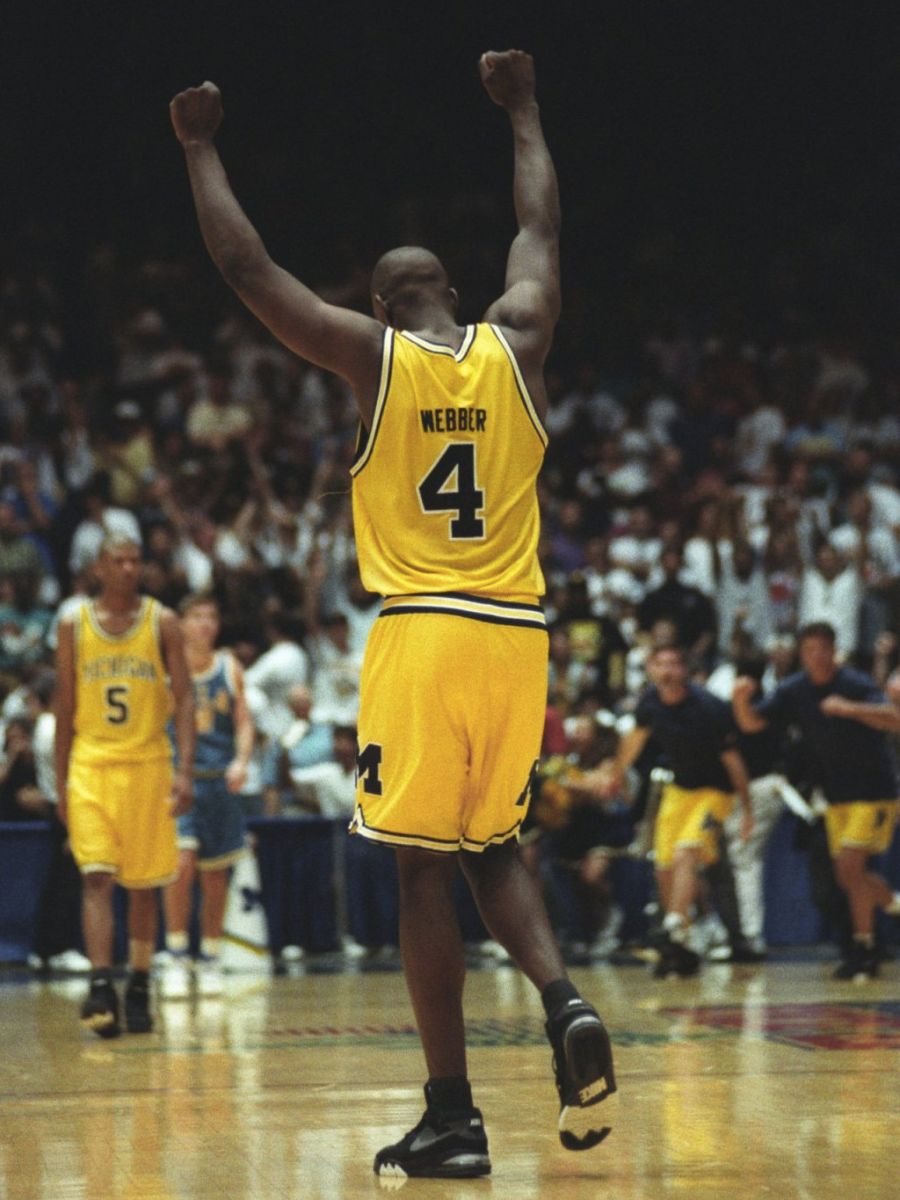 I can even distinctly remember being ten years-old when I got my Michigan Chris Webber jersey. I might not've had the budget for the cool Nikes at the time, but you're damn right I wore black socks. And I have pretty much every day since.
Even though they were (and still are) technically amateurs, the influence of college basketball's biggest stars of the '90s was undeniable on a nationwide scale. In a way, their unpolished twenty year-old take on a game we all loved, bottled up in a one-and-done tournament resulting in the most intense month of sports ever conceptualized, made the moments on-court that much more spontaneous and that much more impactful.
Now more than twenty years after the Fab Five first caught our attention with baggy shorts and mean as hell black Force Maxes with matching black socks, all of that has changed thanks to the modern digital world.
If you noticed one trend yesterday in our comprehensive look at the best sneakers of the 2013-2014 NCAA season, it wasn't that dudes these days like to wear Retro Jordans or Foamposites on the court, it was that players all over the country are increasingly raising their profile, even if they're playing for non-traditional sneaker powerhouses and smaller schools alike.
That's mostly in part due to the massive rise in sneaker collecting as a whole, the huge amount of game-to-game options available online, and the fact that there are countless blogs actually paying attention to what someone at the University of Akron, San Diego State or Missouri is wearing.
People aren't just following along and keeping an eye on the most known schools anymore. With a simple online search through a school's post-game photo library, or better yet, the immediate access fans and writers are given inside the locker room thanks to the growing number of team-operated social media accounts that pro-actively share through their own channels when someone is wearing something eye-catching, the speed and frequency of seeing who is wearing what is at an all-time high.
As signature models have gone from a handful of colorways during the 1990's to over thirty colorways each for players in today's landscape like LeBron, DRose, KD and Kobe, we're seeing more and more of the traditionally biggest schools stick to a mix of exclusive, miadidas or NIKEiD colorways of signatures, along with several team bank versions of the franchise pairs like the Hyperdunk and Crazy Light.
That's left room for players on underrappreciated teams to take matters into their own hands, seek out a mix of models and switch things up on an almost nightly basis. We saw Jason Terry and Gilbert Arenas often rotate their sneakers while at Arizona, and players at Cal, Washington, Syracuse and North Carolina have put some extra effort in recent time into standing out on a game-to-game basis.
It's nothing on the scale of what we saw this season from the likes of Lamar Patterson at Pitt, Jordan Clarkson at Missouri, Juan Anderson at Marquette and countless others. Players are sharper than ever in deciding what to wear, sneakers in general have become louder and louder, and coaches have eased up on just how bright players can get with their footwear.
All of that, along with the fact that the internet and its endless array of sneaker blogs has made it easier than ever to spot someone wearing a rare or obscure pair of shoes, has made for a new era of influence. The biggest schools aren't the only ones breaking out heat on the court anymore, and as we can expect to see throughout this month's tournament, it's the under-the-radar schools that have come on strong to take the reigns going forward.