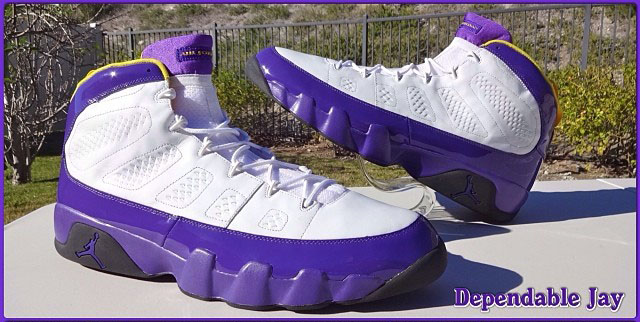 words // Brandon Richard
for more on player exclusives, check out THE PE ISSUE of Sole Collector Magazine
There was a time in this hobby when I was heavy into collecting Player Exclusives. The concept alone blew my mind. Somehow, regular collectors were gettting their hands on shoes that were custom made for NBA stars. Back then, it wasn't as easy to acquire a pair. You either had to know the right people or get lucky on the world's leading auction site. You also had to drop a ton of cash, which is why I scaled back my PE buying significantly — almost completely.
I'm still a fan though, and quite a few PEs are mainstays on my sneaker wishlist. Near the top is Shaq's ultra-rare size 23 Air Jordan 9, circa 2002.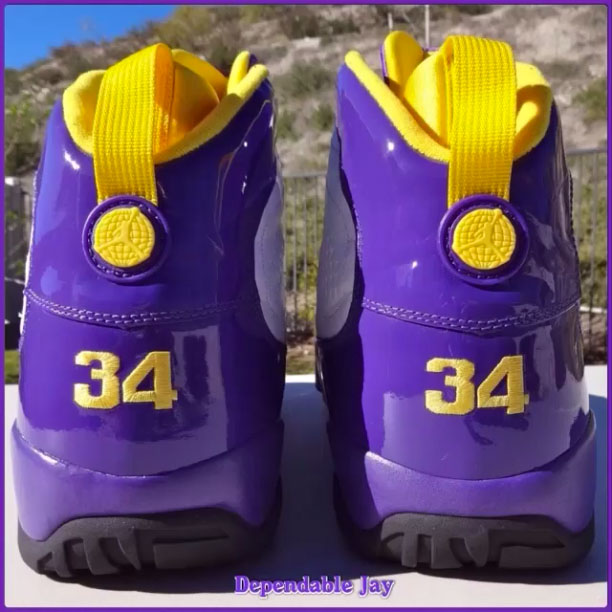 In the midst of the Lakers' early-2000s dynasty, both Shaq and Kobe faced uncertain sneaker endorsement futures. Sensing an opportunity to add the sport's two biggest names at the time, the Jordan Brand worked on Air Jordan PEs for both. Kobe's 2002-2003 sneaker free agency has been well documented, but not many are aware that Shaq joining Jordan Brand was once a possibility. In fact, I'm not even sure how far talks progressed or if any meetings were set up at all. He had his own line of sneakers.
I first became aware of the Shaq 9's existance about six years ago, when a left shoe from the black-based 'Away' pair was listed on eBay. By now, you may be aware that Shaq is my all-time favorite player, so seeing this turned my world upside down. Feeling as if I had found my true grail, I placed a bid. I'm not really proud of the amount I was willing to pay for a single shoe, so I'm going to keep that information to myself. Just know that I would have had to get rid of a few gems before even thinking about completing checkout.
Of course when the auction ended, my bid wasn't close to the final price, and that was probably a good thing. Financially at least. As a collector, I was left with a void.
It wasn't until a few years later that the always impressive DependableJay revealed the 'Home' colorway styled in purple and gold. To say I'm not a fan of the Lakers would be a huge understatement, but this pair is the one. The white base, purple patent overlay, yellow interior and a black sole is unlike anything we've ever seen on the 9. I'd be beyond thrilled to add either colorway to my collection, but if someone were to ask me to pick one, it'd defintiely be the 'Home' pair.
Considering that there couldn't possibly be too many pairs out there, I'm 99% sure I'll never own one. However, it's that 1% that drives the hobby for me. As long as there's something to shoot for, I'll never have to worry about losing interest.