words // Zac Dubasik
Since 1999, the UConn Huskies have made an impressive four Final Four performances. Three of those four trips, they've taken home NCAA Championships. And all the while, they've been a Nike school.
But when you think about UConn from a sneaker perspective, they're much more often associated with Jordan Brand. UConn was one of the first schools who's players started breaking necks on the court, and they've done so consistently now for years.
As we celebrate March Madness, we'll be looking at how different key schools have contributed to sneaker culture. To start, check out the following list of players who have helped shape UConn's Air Jordan legacy. Noticeably absent is Ray Allen, who, while eventually signing deal with Jordan Brand, didn't actually wear Jordans in college.
Rip Hamilton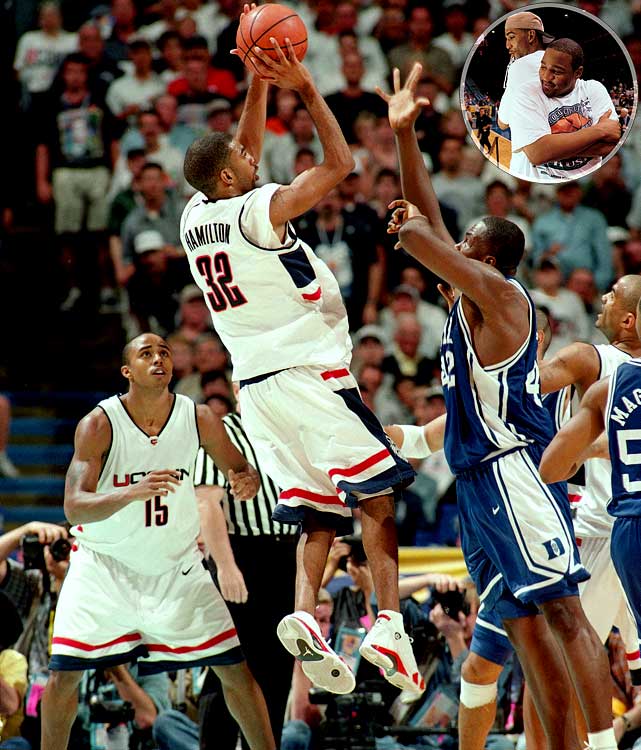 Foreshadowing the sneaker deal he'd eventualy sign, Rip could be seen wearing Air Jordans during his late-'90s run at UConn, including the '99 Championship victory against Duke.
Khalid El-Amin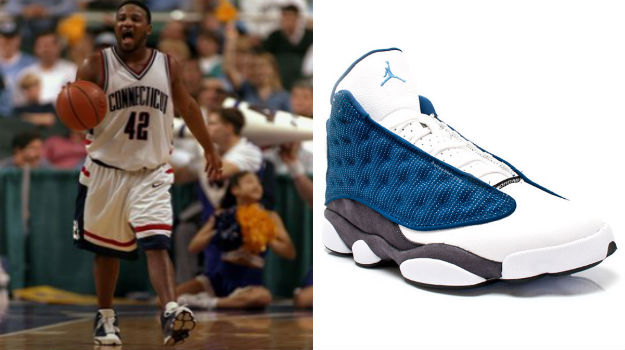 Like Rip Hamilton, Khalid El-Amin was an Air Jordan-wearing member of the 1999 Championship team. However, he didn't exactly go on to have the same caliber career as Rip, post UConn.
Caron Butler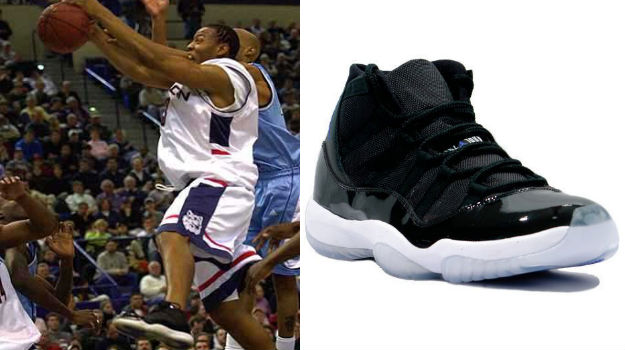 Caron Butler's time at UConn may not have included the NCAA Championship glory that some of his fellow alums can claim, but his original Space Jams are hard to top.
Ben Gordon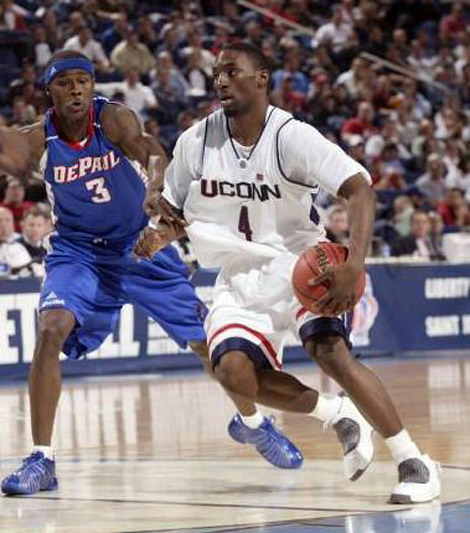 During UConn's 2004 Championship season and NCAA Tournament run, BG could be seen wearing the just-released Air Jordan XIX.
Rudy Gay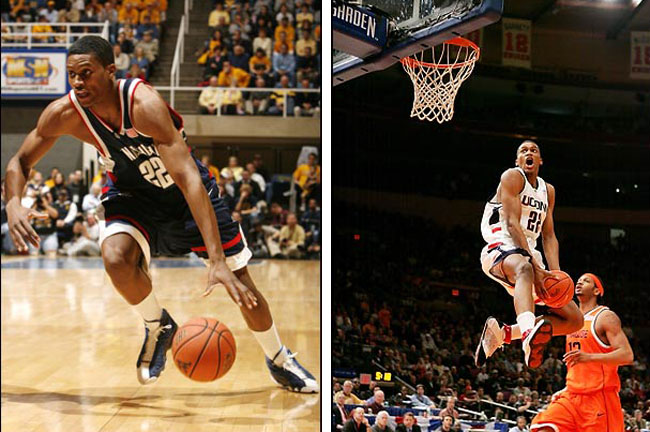 En route to earning Big East Rookie of the Year, as well as being named a second team All-American, Rudy Gay could regularly be seen in Air Jordans while at UConn.
Hasheem Thabeet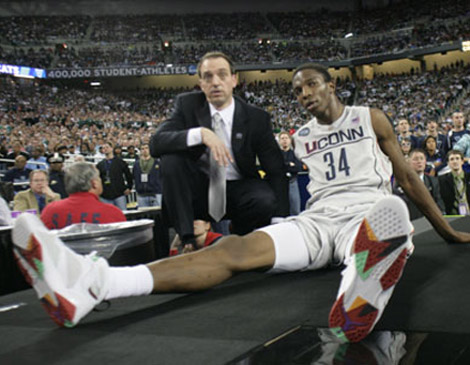 Hasheem Thabeet may have made us skeptical of UConn big men with "potential," but there was no skepticism regarding his college sneaker selection.
Kemba Walker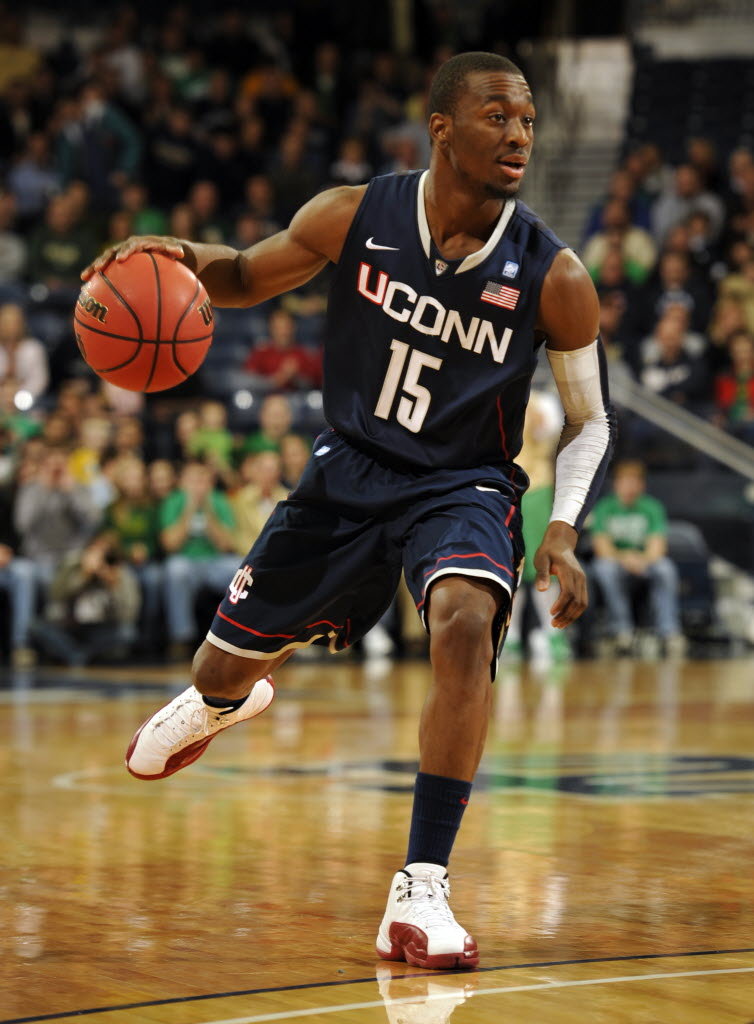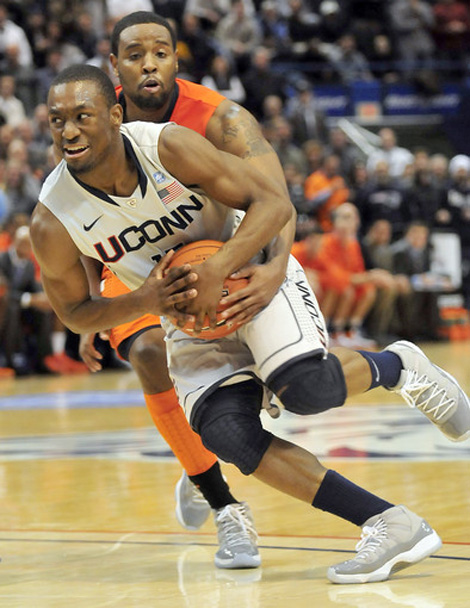 Kemba Walker signing to Under Armour came as a surprise to some, following the impressive array of Air Jordans he wore during his three-year run at UConn, which included a 2011 National Championship - especially considering some of the "less celebrated" Bobcats to score Jordan deals.
Jeremy Lamb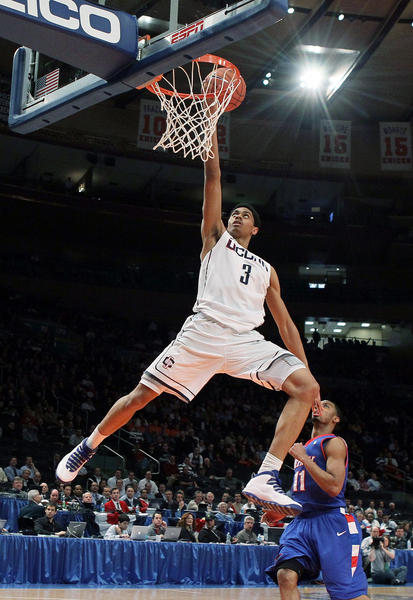 Kemba Walker's Championship teammate, Jeremy Lamb, stuck around a year after Kemba left, and he carried on the tradition of wearing Air Jordans on court.
Andre Drummond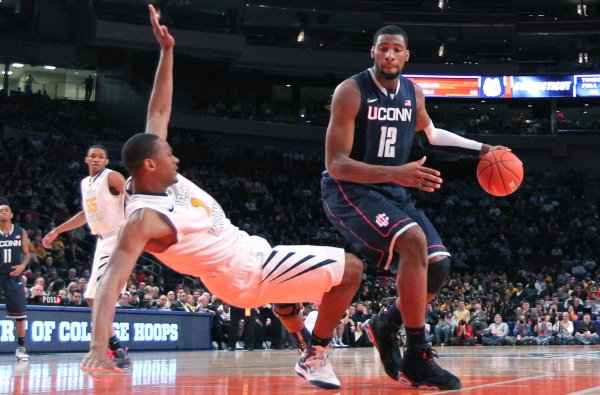 The 2012 UConn season wasn't the most memorable in terms of Tournament performance, but when it came to sneakers and future NBA players, it was big. Andre Drummond, selected three spots ahead of teammade Jeremy Lamb, could often be seen in Air Jordan 6s.
Shabazz Napier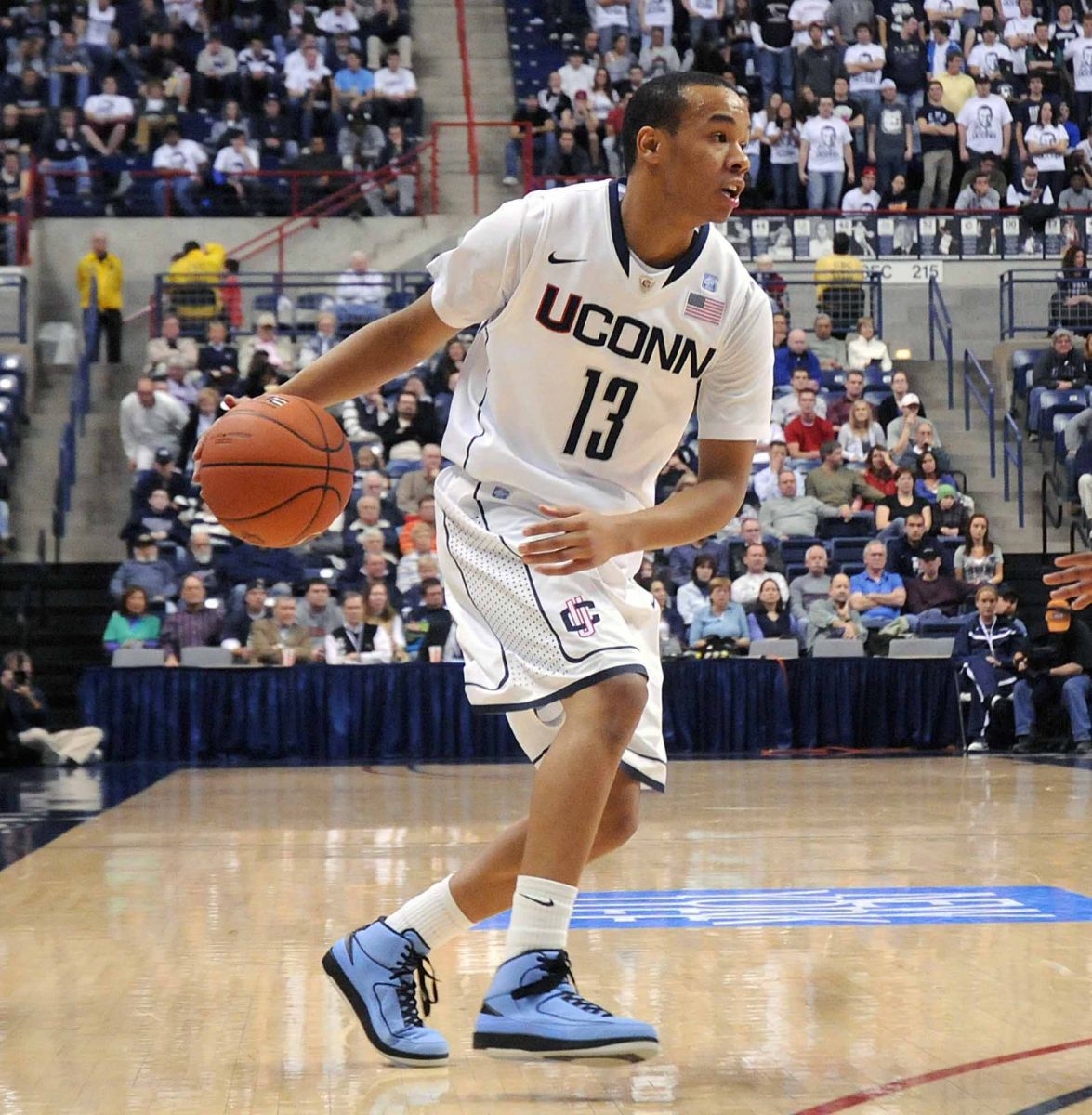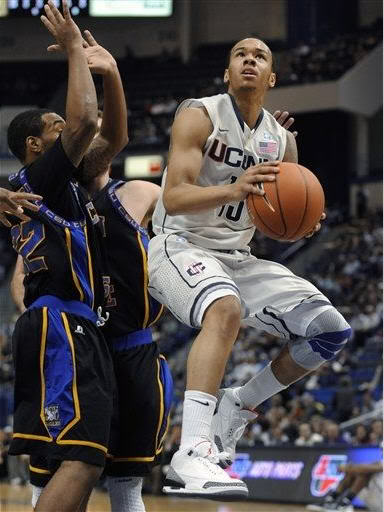 Leading the current crop of UConn players wearing Air Jordans is Shabazz Napier. Tune in Thursday to see what he wears, as he and the Huskies take on St. Joseph's in the first round of th 2014 NCAA Tournament.