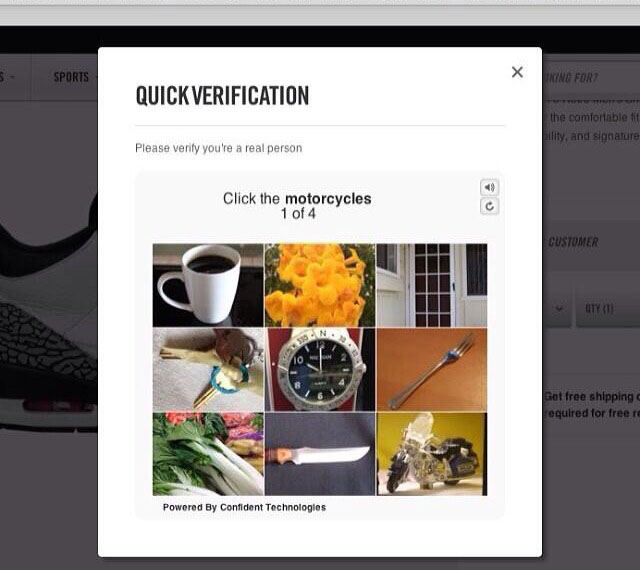 words // Brandon Richard
If you were awake and online for this morning's NikeStore releases, you may have noticed something different about your shopping experience.
For select releases, Nike has implemented an all-new CAPTCHA system for checkout. This morning, users were prompted to solve math problems and select correct photos from a lineup before submitting payment. According to Icy Sole, Nike is working with image-based authentication company Confident Technologies to improve the checkout process. They'll also be making regular changes to the system to keep those who use automated bots to hoard new releases on their toes.
Will bot creators fight this? Of course, and they may pick up the occasional victory. But nevertheless, it's great to see Nike being proactive and showing some genuine concern for customers who have been left in the cold for the last few years.
Did you use the new system this morning? What was your experience like? Are you encouraged by Nike's latest step in battling bots? Share your thoughts with us below.