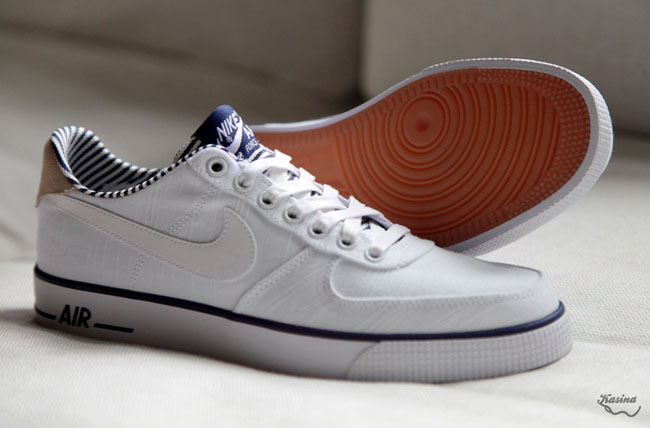 words // Zac Dubasik
When new technology comes to a beloved and classic model, it can be justifiable despite the results. Not everyone loved the Lunar Force 1, but it's easy to see where an innovative company is coming from with that kind of product: adding the latest available tech - in this case, Lunar and Fuse - to one of the most popular models in company history, with the Air Force 1.
And then you have the Air Force 1 AC, which does the exact opposite.
We've seen Autoclave soles hit the bottoms of shoes like the Dunk and more recently, the Air DT Max 96. Like many things with Nike though, it was probably only a matter of time until it came to the AF1. Here we see the conceept with a textured white upper, along with a navy striped lining.
Let us know what you think of this stripped down edition of the AF1. Do you like the shoe done in Autoclave style? Or would you prefer your AF1s left alone?
via kasina